SEATTLE — Budda Baker needs no introduction to the Pacific Northwest, but let's start out on the right foot.
Not the feet that did Baker no favors when DK Metcalf chased him down in 2020. But instead, let's highlight the feet with which Baker started the 2023 season — feet that have since undergone a makeover.
Baker's custom cleats for the new NFL season have roots that stem from a room in Seattle. The headquarters might be small, but the cleats appear on the biggest stage.
Sean Vergara, 27, is a custom shoe artist. During the NFL season, his only clients are NFL players. He reconstructs their cleats and builds new designs.
"People started to know me for my work with shoes," he said.
The whole idea started 11 years ago as a labor of love.
"My dad was the one that gave me $80 when I bought my first pair of Jordans off eBay to fix and flip," Vergara said.
It's since turned into actual labor.
No longer a starving artist, he's now starving for a break.
"I've done probably thousands of pairs," he said. "Some customs take me a couple hours to do and some customs take me a week or two to do... I had to create a $1,000 minimum and start a waitlist."
Business really started to boom when Vergara was in college, going from the small town of Selah to the big city of Seattle.
"I went to school at UW with the plan of trying out, walking on, (and) found myself on the football team after tryouts," he said.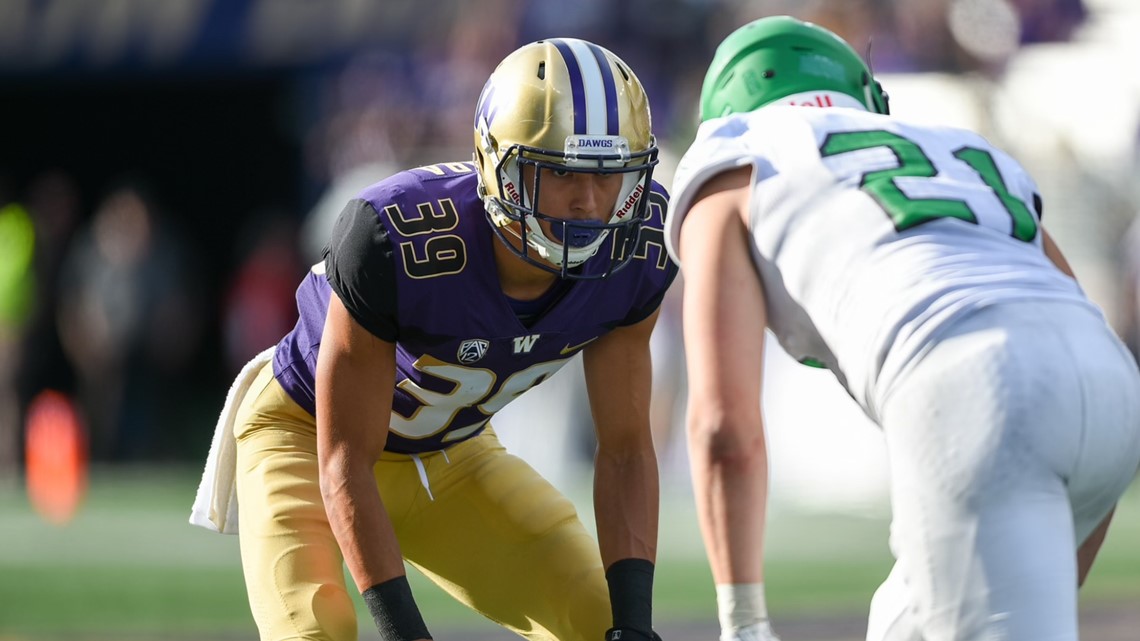 Vergara also found himself in the same position group as Baker. They were fellow defensive backs then who have since had each other's backs for years to come.
"He sends me some pictures of some cleats or shoes, and I'm just like, 'Man you're very talented,'" Baker said.
The Cardinals safety is hardly the only household name.
Vergara has designed cleats for the likes of 49ers wide receiver Deebo Samuel, Seahawks tight end Will Dissly and Patriots cornerback Myles Bryant to name a few.
"How are players going to feel wearing it? How are spectators going to feel seeing it? How are people that are engaged in sports and pop culture, how are they going to perceive it?
"It's kind of hard because it's getting to the point where I can't really keep track of every pair that's worn every week," he said.
As sales skyrocket for Vergara, his company policies have evolved. The quicker the turnaround time and the more intricate the design, the higher the price. He also has to stick to NFL rules of color patterns and shoe deal rules of logos.
It's a lot to process, but Vergara said he puts his best foot forward.
"I'd rather do this than any other job in the world," he said.
A few more feet sure could've helped Baker against the Seahawks in 2020.
He knows if he were wearing Vergara's shoes at the time, he would've been a shoo-in for six.
"From then on, I've sent my cleats to him and have him do my cleats every year," Baker said.
For Vergara, it's the body of work that's most important. He's happy to lend a hand for the feet of a friend.
"I just like watching good football and when good football happens in the cleats that I made, that's the most rewarding," Vergara said.