Sitting at a table on Queen Anne Hill in Seattle, Kevin Ticen can't help but look out into the present and see the past.
"Every sport is shutting down, it's tragic, it's wild," said the Seattle author and historian.
By now, every league, and sporting event has shut down in response to the threat of the coronavirus. The threat was made real earlier this week when two NBA players quickly became sick just before a game in Oklahoma City.
But 101 years ago, it happened in Seattle. Back then, said Ticen, "The Spanish flu is ravaging the globe, all the soldiers coming home from World War One and spreading the disease."
The Seattle Metropolitans, fresh off winning the title in 1917, were also attempting for a second championship.
Ticen, who wrote the book on that title season called "When It Mattered Most," said the team, led by Frank Foyston appeared prime to beat the Montreal Canadiens in 1919.
Because travel was so difficult in those days, the Cup games were all played at the old Seattle Arena, where the IBM Building now sits at the corner of 5th and University.
The Canadiens were led by Hockey Hall of Famer Joe Hall, and locked in an epic battle, which included overtime games and overflow, standing room only crowds.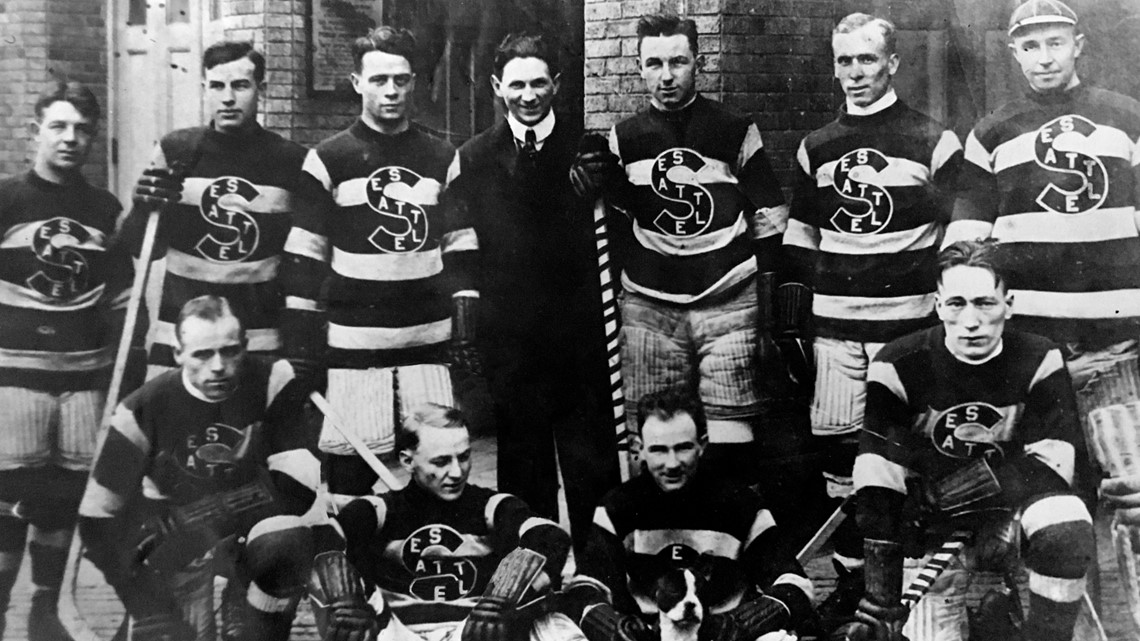 "People (thought the flu) had passed, and they play the Final, and they get to game four and guys start collapsing on the ice and there is exhaustion," explained Ticen. "They all wake up the next morning, and four guys on the Canadiens team and two on the Metropolitans have fevers that are 103-104 degree temps and the health department swoops in right away and cancels the final game of the series."
Hall died in Seattle four days later.
Ticen said the Canadiens later believed they brought the Spanish Flu with them, after traveling by train through Vancouver and Victoria, which were two of the hardest-hit cities.
The Stanley Cup, which does honor Seattle's 1917 title, also has a line for 1919, noting "Series not completed."
"It's the only major professional sports championship that has never finished," said Ticen. It's also an anecdote buried in history, which once seemed obscure, but now has current similarities.
"You see (the cancellations), and your immediate reaction is aren't they overreacting to that? And you look back 100 years and you see the devastation it had, and absolutely not," said Ticen.