YAKIMA, Wash. — The Yakima Valley has plenty to offer when it comes to good eats. These are just a few of the restaurants and eateries worth checking out next time you go for a visit or just driving through.
Canyon River Grill
When long-time Seattle chef Kevin Davis isn't casting flies along the Yakima River, you'll find him flipping pans at his restaurant, Canyon River Grill.
"I've been fishing here for 20 years," Davis said. "And I fell in love with this canyon."
He also loves pairing seafood he picks personally in Seattle with fresh produce he gets from farms in the Yakima Valley.
"Dungeness crab-crusted halibut on a bed of sweet corn that's grown in Wapato with a broken tomato vinaigrette," Davis described. "I have the most incredible seafood. It's better than I had in Seattle."
Davis also turns locally raised beef into edible works of art.
"A chargrilled 14-ounce Royal Ranch rib eye steak that we serve on olive oil roasted potatoes with wilted chard from the garden. And I'll do a little crispy beets and a sautéed mushroom sauce forbear around the outside."
He may have first come here for the fish, but it was Chef Davis and diners at Canyon River Grill who wound up getting hooked.
"I just basically channel all the things that I've been doing all my life, and I put them right here in this little-bitty tiny restaurant. And for me it's magical."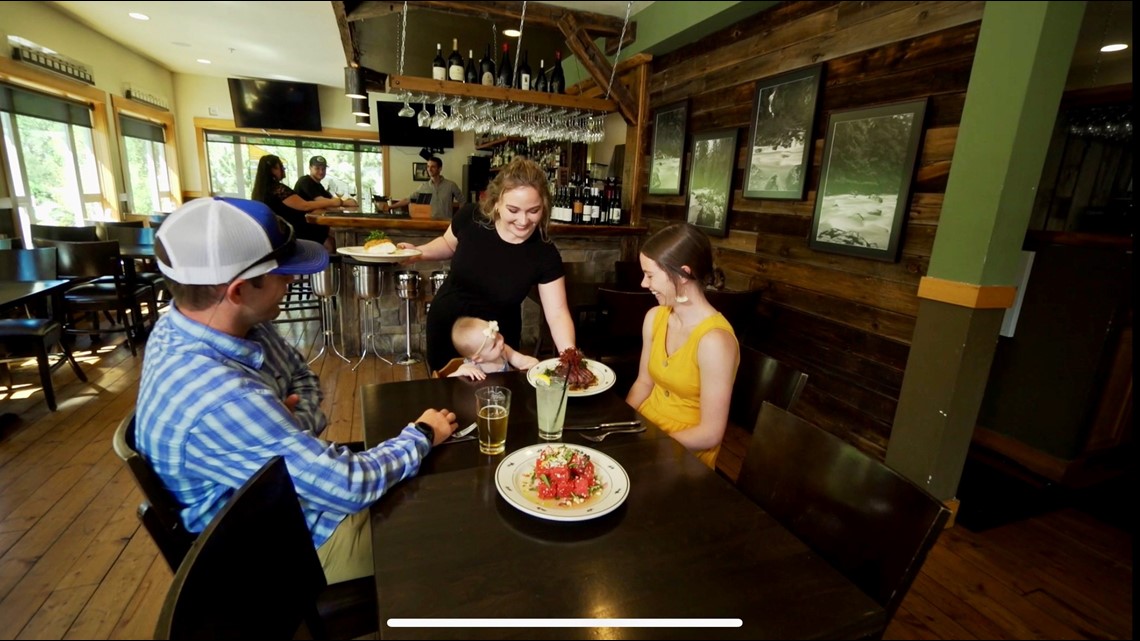 5 Salsas
In Yakima, some of the best food is served from four wheels. And one of the best food trucks is 5 Salsas.
"You can have a good taco but if you don't have a good salsa it isn't a good taco," said Jose Tobar, co-owner of 5 Salsas.
Jose opened his restaurant-on-wheels after convincing his wife Vania it was meant to be.
"He was like, 'Well I really want to do this,' and, 'I already have the name it's Five Salsas.' And he just kept telling me Five Salsas. I'm like, 'Do you even know what you want to serve?' And he says, 'Yeah, Mexican food, of course,'" Vania said.
Their menu includes an award-winning chicken mole taco.
"The mole is from Oaxaca," Jose said. "It's a sauce with dry peppers and some spiciness. We put red pickled onions and put sesame seeds, a little toasted, on top."
But the most popular dish on their menu is the Taquesos.
"It's a tortilla, and then we melt the cheese and then we put the topping and whatever you'd like," Vania sad. "I personally like the veggie mix with the Adobada, it's the best."
Top it all with one of their five homemade salsas and you have a recipe for some good eats.
"You make everything with love you're never working hard," Jose said.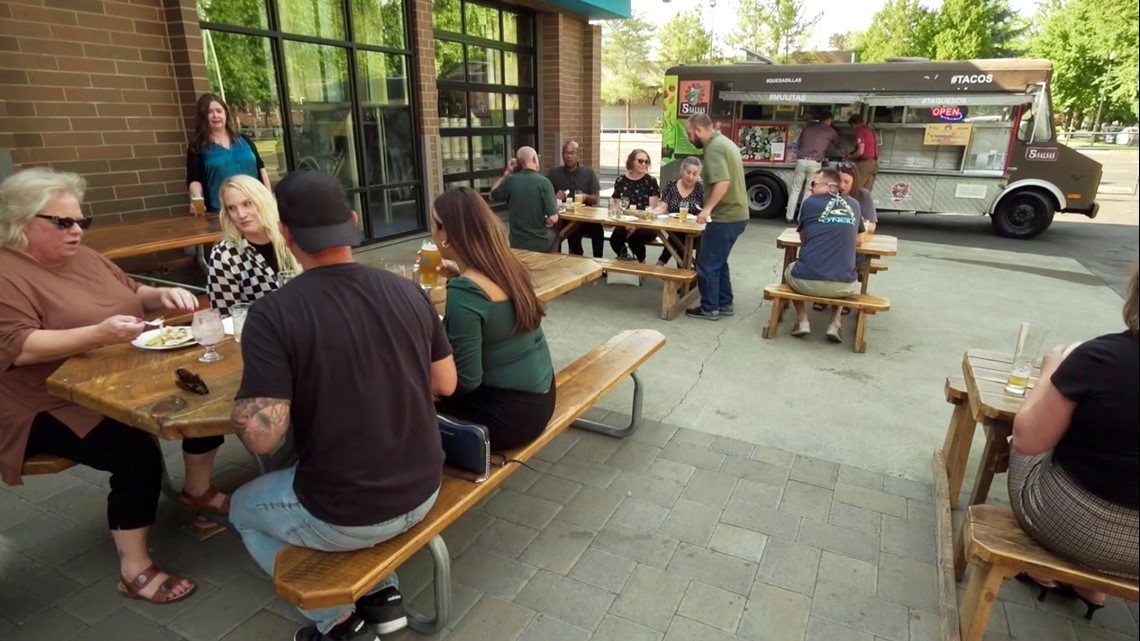 Crafted
If you think Seattle is the only place in the state trying new things with food, then you've never been to Crafted.
"We're a known facility, a place to go to try something different. To try new foods, to try what's local, to try what's in season," co-owner and chef Dan Koommoo said. "For us, it's very much about creating an environment where you feel at home, and it's about the people around you."
After starting off catering, Dan and his wife Mollie opened Crafted in 2017 to help people taste locally grown produce in a whole new way.
"One of our great vegetables we have on right now is roasted baby carrots by McIlrath Farms," Mollie said. "Comes with hot honey that we worked with Lambson Apiary to create this hot honey. That comes with pistachios, fresh apricots from CLS Farms and a black pepper ricotta cheese that we make in-house."
Another dish Mollie recommends this time of year is their watermelon salad featuring "heirloom tomatoes, berries, jalapenos, lime, some peaches and apricot. Just bright, refreshing."
At Crafted, 'Farm to Table' isn't just a saying, it's on their menu every single day.
"I've worked in plenty of restaurants on the west side, and they always claim farm to table. But the last time I was in Seattle, I have not seen a farm. There are no farms just hanging out in Seattle. Maybe there's a couple here and there. But all the farms they are talking about are here in the valley," Dan said. "Yakima is a great place to eat if you're willing to come out here and give us a shot."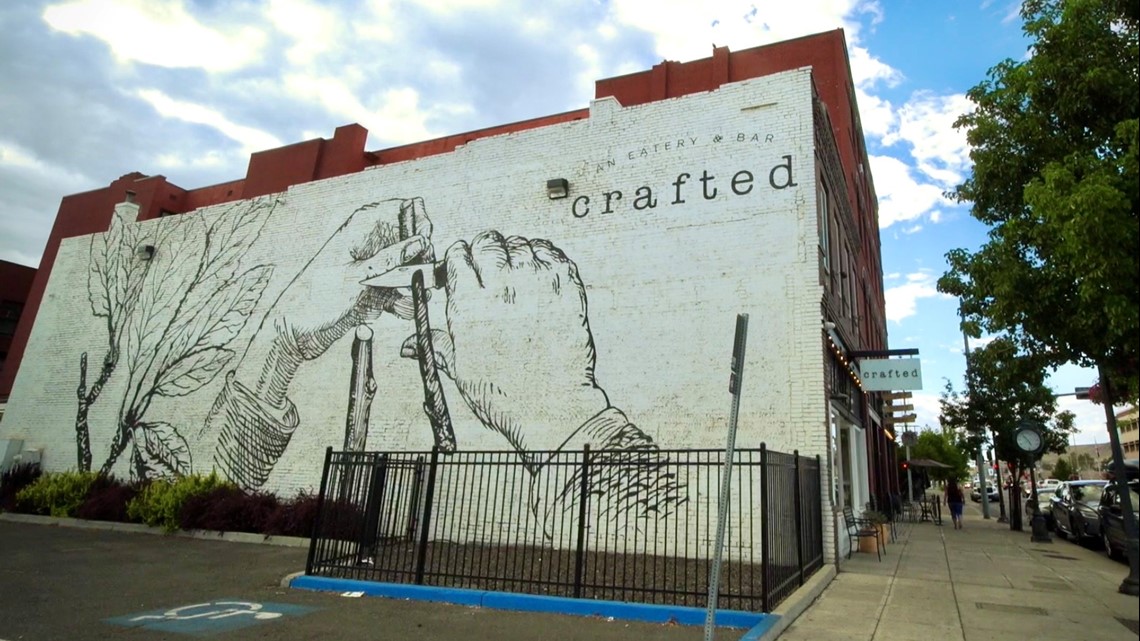 Los Hernandez Tamales
Felipe Hernandez and his wife June opened their first Los Hernandez Tamales location in Union Gap in 1990.
Over the years, word of this mom-and-pop place spread all the way to New York City, where the prestigious James Beard Awards honored the Hernandez's with the America's Classics award. It recognizes the country's most beloved regional restaurants.
"There is a lot of, how do you say, affluent people, coming here from all over the country," Felipe Hernandez said. "And what we serve it on — fortunately and unfortunately — at this time is a paper plate and a plastic fork. And our customers don't care. They are here for the food."