YAKIMA, Wash. — Located near the same latitude as the Bordeaux region of France, the Yakima Valley was Washington's first federally recognized grape-growing region and is considered the birthplace of the state's wine industry.

"I think a lot of it is the weather. We have great weather," said Julie Grieb from Treveri Cellars. "We can grow anything here."
Treveri is one of many wineries that sources their grapes from the Yakima Valley.
"We are 100% producer of sparkling wine in the Yakima Valley, and there's not a lot of us so we're kind of specialized," Grieb said. "We started out saying we were gonna make 200 cases a year, and we're making about 50,000 cases. So people really enjoy sparkling wine, we have a niche group of people that really like that style of wine."
With Treveri Cellars and more than 120 other wineries in the Yakima Valley, the drive is worth it.
"I think it's a great place to visit for people. Especially people from the west side, we'd love to have them come over here."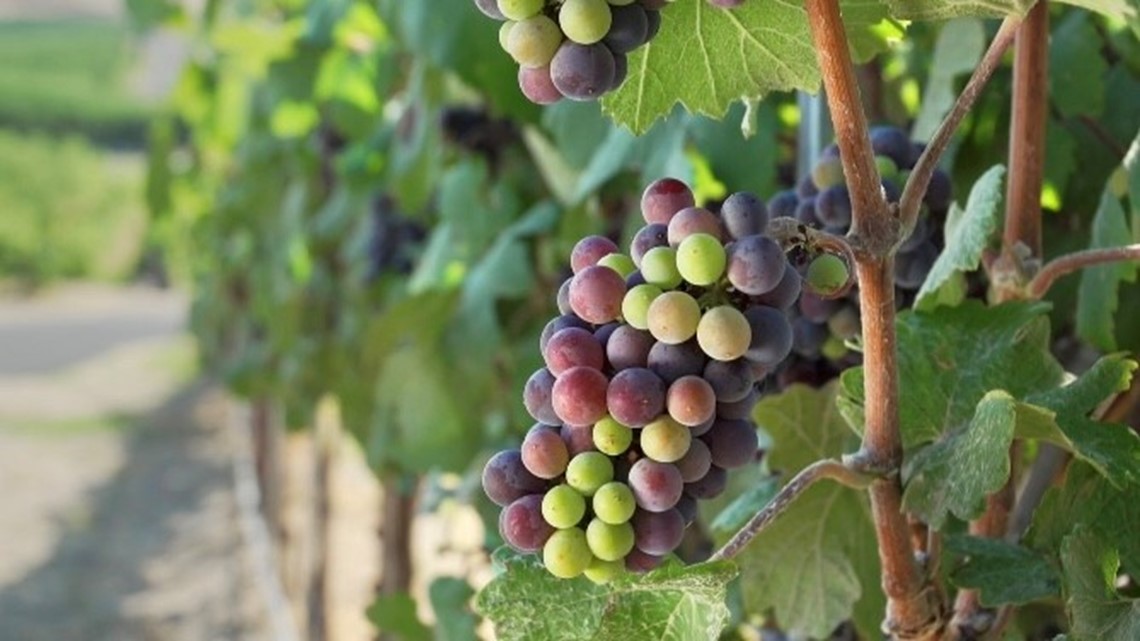 But grapes aren't the only thing growing in the region.
"Not a lot of people know that Yakima is one of the premier hop-growing regions in the world. About 75% of the nation's hops are grown here, and about a third of the world's hops are grown here in Yakima," said Meghann Quinn, co-owner of Bale Breaker Brewery. "Usually the month of September is when we harvest hops here in the valley. The first thing that happens is the bottom cutter tractor comes through and cuts the bottom of the vine from the ground, then a top cutter comes through and cuts the entire hop vine down and falls into the back of a moving hot truck."

About a decade ago, Quinn's family dug up a part of their hops field to start Bale Breaker Brewing, one of the premier craft beer makers in Washington.

"Bale Breakers is the only craft brewery located on a commercial hops farm. So, we're surrounded on three sides by my family hops farm," Quinn said. "We have 16 taps here at our Yakima tap room. We have about seven that are year-round and canned."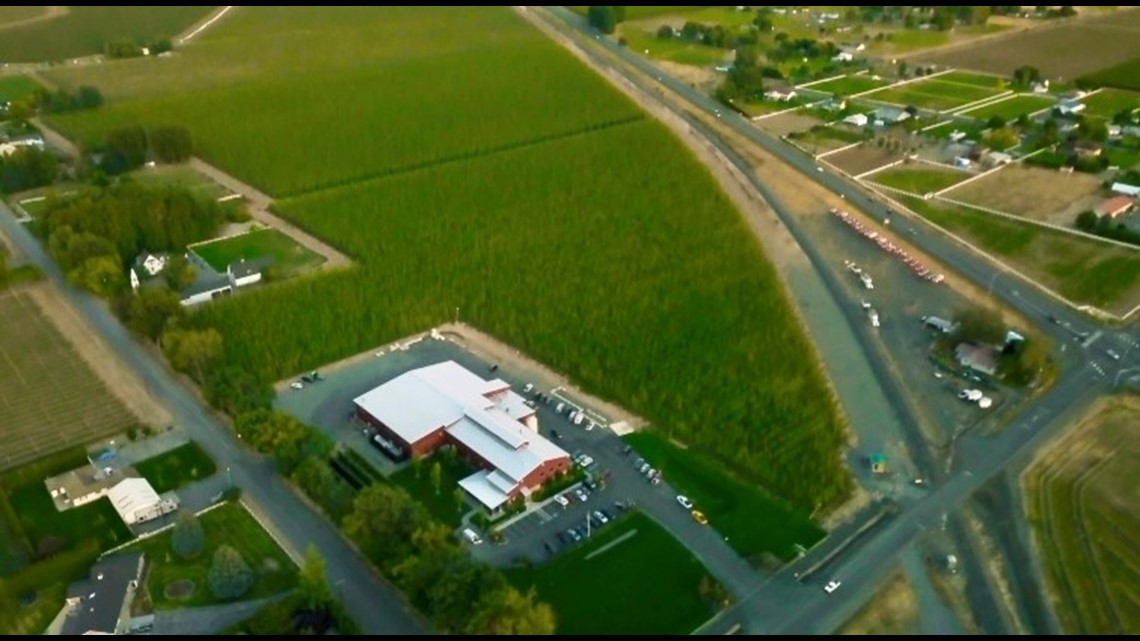 "Yakima is such an easy destination to get to from Seattle or Portland or even Spokane, Coeur d'Alene' area," Quinn said. "There's just so many great, different ways you can experience beer here in the valley."

So whether it's for the wine or the beer, the Yakima Valley has plenty to toast.

If you want to visit some of the wineries and breweries in the area but don't want to drive, there's a great option for you.
The Little Hopper is an air-conditioned tour bus that will take you to local breweries and wineries in the region. You can sample the great spirits they make here in the Yakima Valley and leave the driving to someone else. You can book one of their many tours or you can schedule your own private party as well.