VASHON, Wash. — Before it became a home, it was just one man's dream.
"He used to visit and walk this property with his wife and always imagined having a home here. And fast forward many couple decades into the future, that became possible," said Sophia Stendahl, a co-listing agent with Windermere Real Estate.
"The living room is a wonderful intimate space that has high ceilings, which match the rest of the house throughout. It has two walls of windows that overlook the Puget Sound," said Connie Cunningham, co-listing agent. "The dining room is substantial in size. There's a built-in dining table that seats up to 14 people. There's also a cube in the dining room that houses a bar, a powder room, and a coat closet."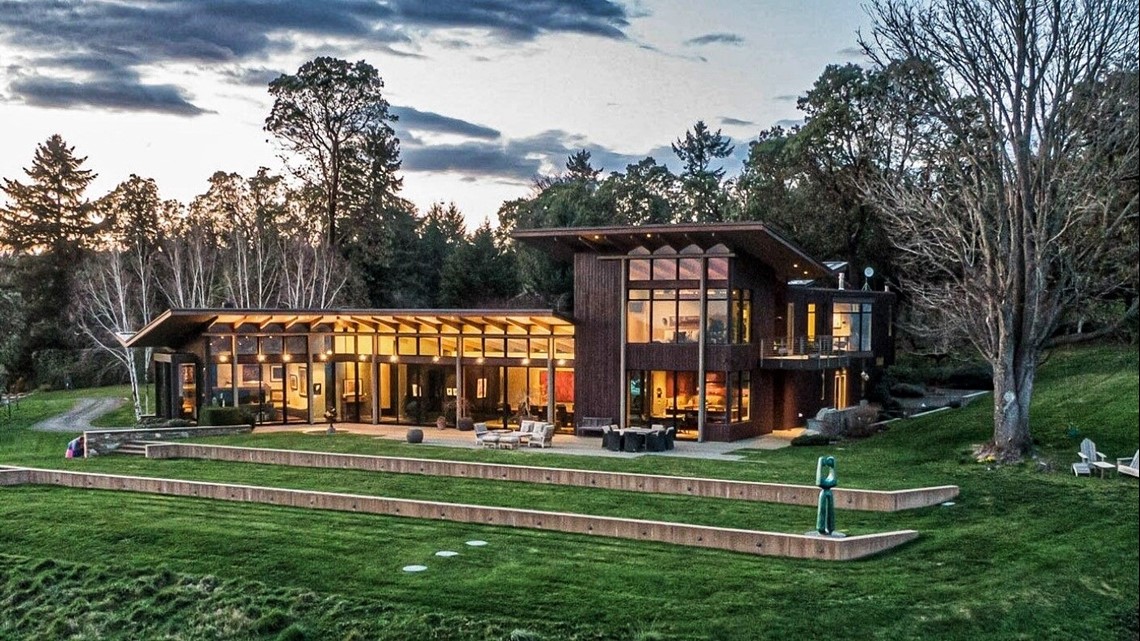 Upstairs you'll find rooms you may not want to leave. The master bedroom is on the southeast corner of the property and features walls of windows with views of Puget Sound and Mount Rainier.
"Imagine yourself waking up and seeing the sunrise over that mountain on a daily basis," said Cunningham.
Cunningham also highlighted the library.
"It's very sophisticated and has a lot of beautiful built-ins," Cunningham said. "It has a wonderful glass cantilever corner window."
Love art? This home doubles as a gallery. Stendahl said it was built to showcase art.
"There is an invisible railing on the top of most walls so you can hang in a classic manner," said Stendahl. "Between the architecture and the finish of the home. It's just a wonderful display for work."
As good as the walls look inside, nothing can compare to what's outside the windows.
"It's the most expansive view I've ever seen on Vashon Island," said Stendahl. "It's one of the most remarkable locations on an island because it sits at the very top and it has this incredible view."
Whoever buys this home will never have to wonder whether Mount Rainier is visible or hidden behind clouds.
"In my business, I'm constantly checking that website, is the mountain out. Don't need to do that if you live here," added Stendahl.
It started as a dream. But this island oasis will be some lucky buyer's reality.