SEATTLE — A new cruise scheduled for the end of this year will have passengers experiencing the celestial event of a lifetime.
On Dec. 4, 2021's only total solar eclipse travels over Antarctica -- which is the least-inhabited continent by humans and one that very few people get to visit. It's viewable from the Scotia Sea, which is just northeast of the Antarctica peninsula. Additionally, an expert from Sky and Telescope magazine will be on board to guide folks on how to best view the eclipse and capture the best photos of the event.
"This is truly special because it only happens once every 400 years or so," said John Downey, president of cruise operator Hurtigruten. "When it happens, the moon will cover the sun completely. The guests that will be on board with us will be able to view the chromosphere, as well as the coronal flares that come about the sun and around the edges of the moon. The view will be absolutely spectacular."
Hurtigruten, founded in Norway about 125 years ago, is a leading provider of both Arctic and Antarctic cruises. This one, however, is particularly special due to the rarity of a south polar eclipse.
"Because of where the viewing location is on Earth, the eclipse itself will be moving from east to west, which is the reverse of what you typically would see elsewhere on Earth when an eclipse is happening," Downey said.
If the cosmic ballet of an eclipse isn't enough for you, how about spending a night camping on the Antarctic ice shelf? Kayaking up close to some of the largest icebergs on the planet? Or maybe assisting in some citizen science to help catalog whale migration is more your speed? Hurtigruten offers it all on this excursion.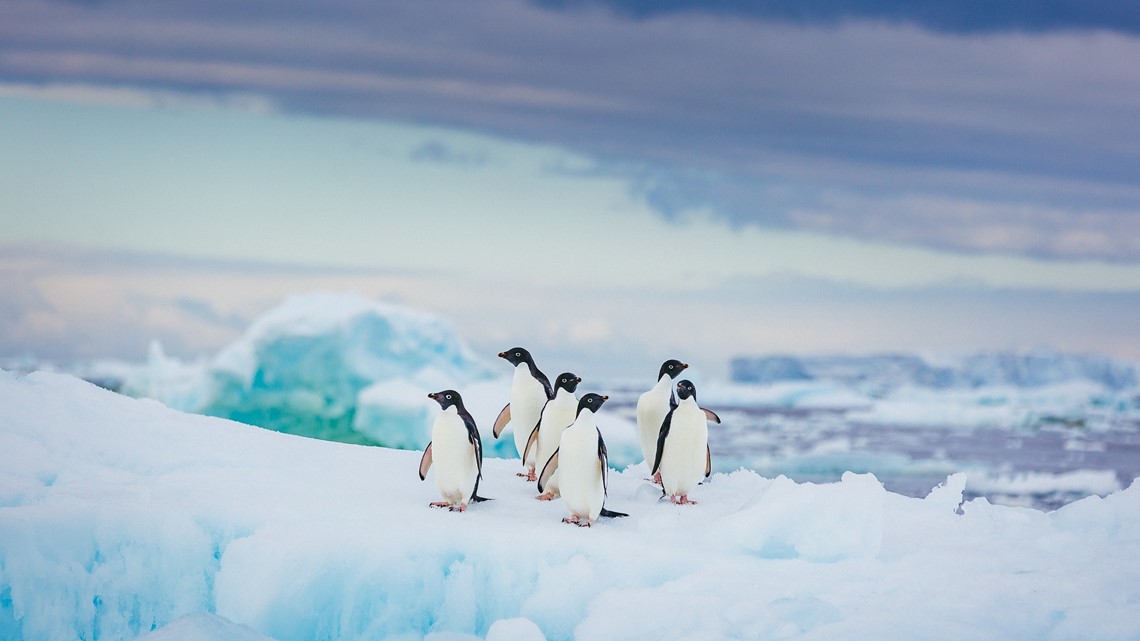 Passengers can help scientists by looking for distinctive whale tails to identify their location, as well as participate in a number of on-board educational activities.
"We are widely considered the polar experts of the world," Downey said. "We've been sailing in Arctic and Antarctic waters for a very long time, including areas just north of Norway and obviously Antarctica as we've talked about, but we have really expanded our expedition offering so we cover a lot of different areas across the world that include Greenland, Iceland and Alaska."