COUPEVILLE, Wash. — Seaside Spa and Salon is one of four winners of Evening's Small Business Energy Efficiency Makeover Contest, sponsored by Puget Sound Energy.
In a town known for its beauty, you'll find a business dedicated to keeping the locals looking good, too.

"We're in the historic waterfront district of Coupeville. My business is the Seaside Spa and Salon. We're a full-service hair studio and day spa," said Aaron Wiley, owner of Seaside.

Her business has been a part of the Coupeville community for 14 years now. But that's nothing compared to how long the building she works in has been around.

"The building was built in 1864. It's the oldest standing building on Front Street. It's got a ton of history; it's got a ton of charm."

But charm can't keep you warm. At nearly 160 years old, this old house has plenty of issues.

"Energy efficiency wise I would really love to have a new heat system in the building. We have old baseboard heaters and cadet heaters. They are huge energy consumers," said Aaron. "We have track lighting in most of the rooms. It's not great."

To help make the lights and other things great, Puget Sound Energy's small business energy efficiency team is conducting a comprehensive assessment of the building.

"We're really excited to help with the impact on a business that's so core in this community," said Sarah Cann with PSE. "Energy for heating is one of the top energy consumers in a business or a home so seeing how we can help reduce those costs can make a huge impact on their bottom line. And after that, we'll look at any lighting retrofits that maybe haven't been tackled yet."

Before the crews began the makeover PSE worked with the local historical society to make sure their upgrades did not detract from the building.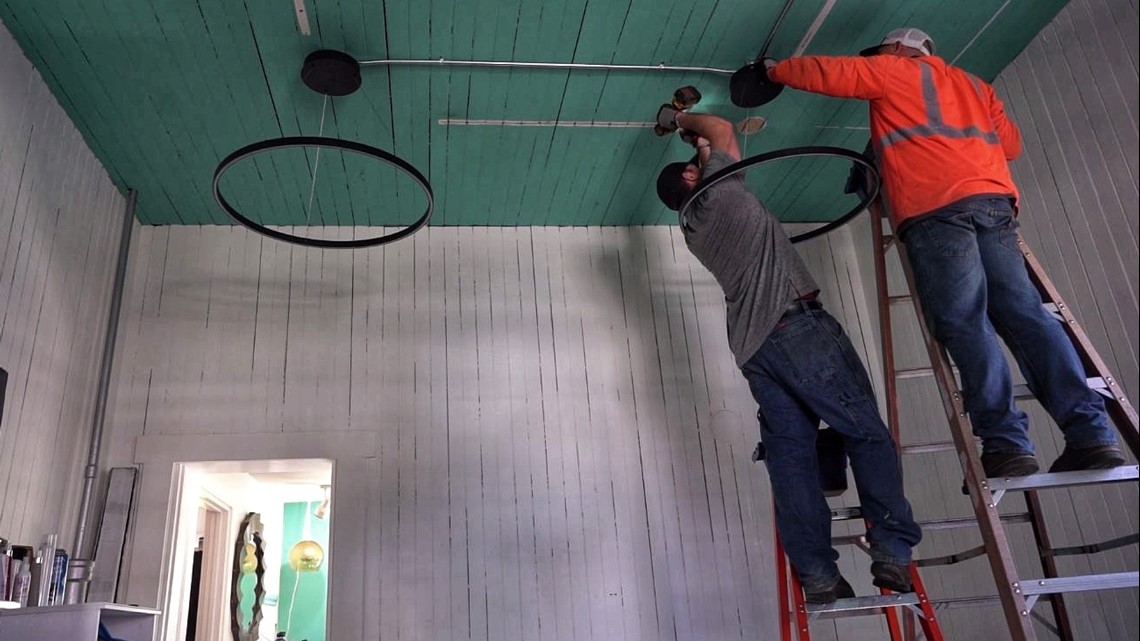 They worked from the ceiling, to under the house. When they finished, the building would never be the same.

"The biggest thing we did here was a brand-new heating and air condition system," said Sarah. "There's consistent heating and cooling throughout the space now. The energy savings is going to be tremendous over the winter. After they got all the ductwork in they went underneath and put all new insulation in."

Even the front door got insulted with new weather stripping.

"We swapped out the fluorescent lamps and the incandescent lamps to LED's and we put these really cool pendants in the haircutting area."

And those new LED lights hang over a completely transformed salon.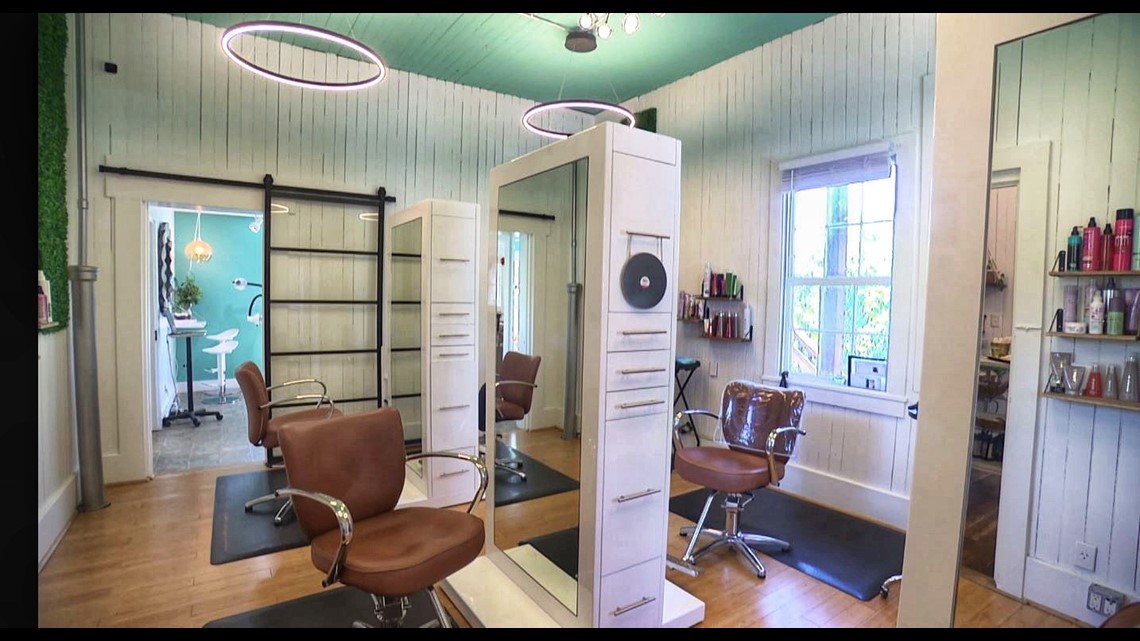 "The way that PSE did this business remodel it enabled us to put in two more hair stations which majorly increases our earning potential," said Aaron. "So now we're not only saving on our energy bills, now we're able to seat more customers, hire more people."

The building may be one of Coupeville's oldest, but to Aaron and her customers, it now feels like it's brand new.

"This has changed my business forever."
Learn more about Puget Sound Energy's Small Business Energy Efficiency program on their website.