A New U: Inspiration for Pivoting to the 'New Economy'
Washington experts discuss the future of learning and working in a post-pandemic economy. Sponsored by WGU Washington.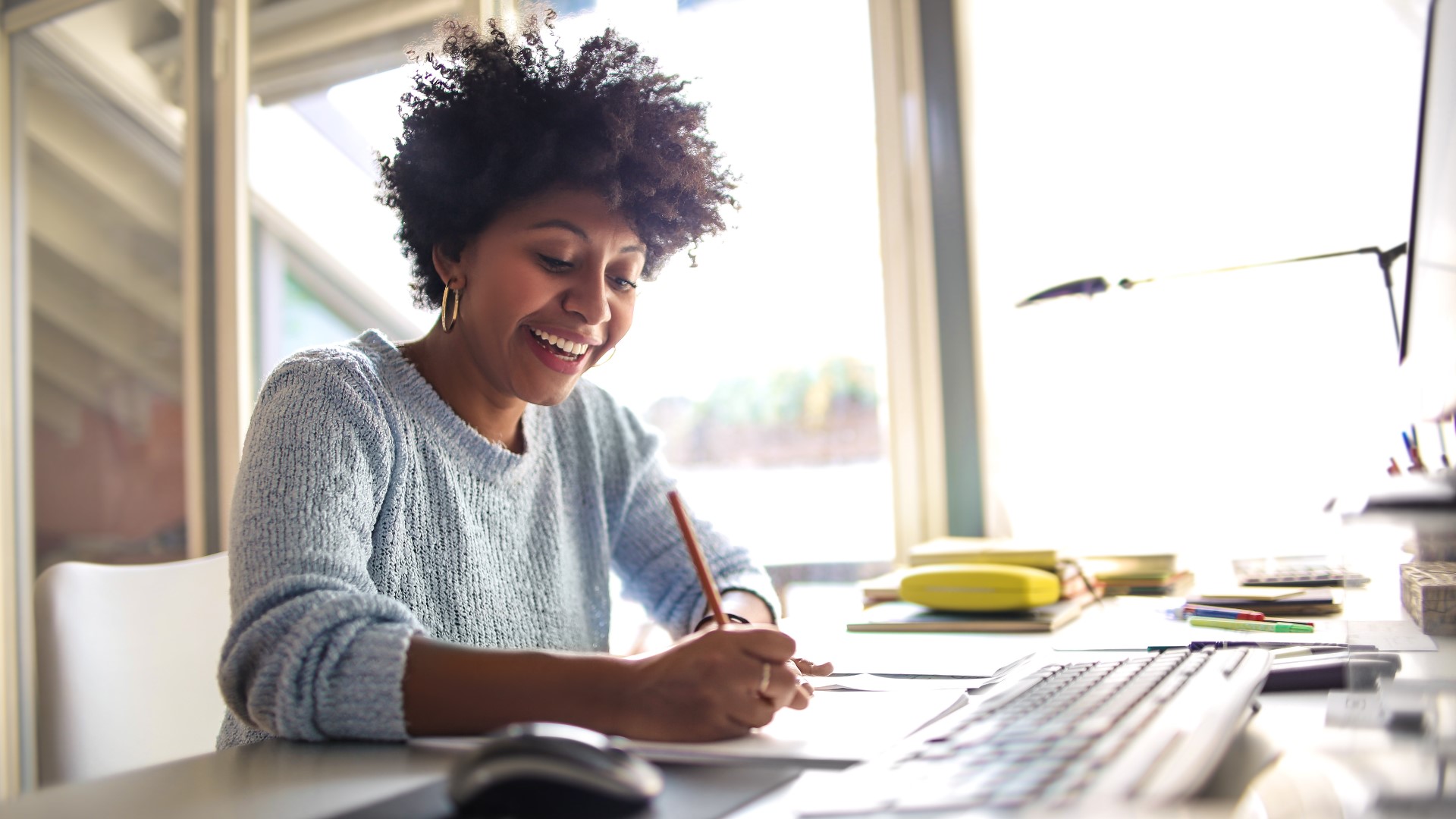 After a year of living through the COVID-19 pandemic, many questions and anxieties are arising as to what the world will look like as we prepare to approach "life as normal."
One theme on everyone's mind is the pandemic's effect on the economy. People are wondering: How will businesses thrive as people move around? What job industries will survive? If I'm looking to change paths, where do I start? What barriers do we have yet to overcome?
The KING 5 special presentation "A New U: Inspiration for Pivoting to the New Economy" sponsored by WGU Washington aims to answer these questions and more. We chat with local community and business leaders about how these long-term remote working and learning conditions are impacting our regional economy and what the future could look like.
Explore the chapters below for interviews with experts, as well as resources and success stories to inspire you as we head toward a new era.
The regional impacts of the post-pandemic economy
:
The COVID-19 pandemic has impacted (and will continue to impact) nearly every part of our lives, including the regional economy.
One data point President and CEO of the Association of Washington Business Kris Johnson looks at is the trend in relocation: "People are leaving urban areas for suburban areas or suburban areas for rural areas," he said.
The population of some counties has increased by as much as 20%. The shifting geography of population centers has real effects on established businesses that simply cannot perform their basic functions remotely.
"The biggest thing we're trying to figure out is ways to empower folks on how do you start a business, how do you grow a business, what kind of skill sets are employers looking at?" said City of Kent Mayor Dana Ralph. "We've seen a shift in how employers better define what can be done remotely, what can't be done remotely and more importantly, what should be done remotely."
What is the new economy?
:
Experts and leaders are calling the shifting economy due to the pandemic the "new economy." Also referred to as the "virtual" or "digital" economy, Steven Maheshwary, Washington state director of economic development for information & communication technology, says this affects society in three different vectors:
Businesses relying on "digital transformation strategies," such as creating websites for online ordering or joining e-commerce platforms
Consumers making more online purchases
Workers relying more on teleworking tools (i.e., Zoom and Slack) to communicate and get work done
"We expect these things to continue on after the pandemic," said Maheshwary.
At the same time, there are gaps that need to be filled in order for the new economy to function successfully.
"We have a talent deficit in Washington state," said Maheshwary.
The tech industry, for instance, has seen about 10 roles go unfilled for every new applicant. The pandemic has only furthered this problem as the need for technology grows. On the other hand, it is important to keep pushing for diversity, equity and inclusion among businesses in not just their employees but also industry leaders and entrepreneurs.
Maheshwary's biggest piece of advice as we navigate the road ahead? "Always be learning. Intellectual curiosity is key."
If you're a small business owner in need of financial assistance as we head toward the digital economy, visit commercegrants.com.
The impact on higher education
:
As the need for workers in industries such as tech grows, many have started to consider changing career paths. The COVID-19 pandemic has only escalated this shift.
"It's forcing workers to upskill or reskill – get new credentials to meet workforce demands," said Gene Hayes, senior vice president of regional operations at WGU Washington, an online nonprofit university. "Many people are considering online education for the first time, sometimes out of need. Web-based learning has been around for decades, but now people are forced to find those options."
Colleges and universities around the country have adapted to an online learning model this past year, but WGU Washington has led the way for 23 years. With a personalized approach, students can go at their own pace and sometimes even graduate early. City of Kent Mayor Dana Ralph, for instance, earned two master's degrees from WGU in less than a year.
As the economy continues to evolve, micro-credentials and certifications will take on greater significance, especially for working adults. They take less time than earning a degree and are available in a variety of fields including business, IT and teaching.
No matter your interest, online learning provides a flexible and affordable path to education.
"At WGU, we say talent is universal even though opportunity isn't," said Hayes. "Our mission is to change lives for the better by creating pathways to opportunity."
Interested in earning a degree or certification at WGU? Inquire at inquiry.wgu.edu.
Overcoming barriers in access to education
:
COVID-19 has deepened the digital divide for many students already struggling through financial and/or socioeconomic barriers. A lack of internet access, for instance, affects a student's ability to attend classes, obtain resources to succeed and access other opportunities.
"Digital equity is something we all need to be aware of," said Tonya Drake, chancellor of WGU Washington. "Individuals who may not have access, because it's not available within the communities that they live in or for individuals who may have access, but they can't afford the monthly cost, has really shown us the importance of the areas where we need to begin to bridge that digital divide."
Community partnerships are one solution to bringing about digital equity. With help from T-Mobile for Education, WGU created a program that provides more than 2,000 students with reliable high-speed internet access and other broadband resources to help them succeed in remote classes.
Through scholarships and grants, underserved populations are given the opportunity to earn college degrees and succeed in the new economy.
Watch WGU chancellor surprise student with scholarship:
Working adults achieve success through online learning
:
Crystal Allenton unexpectedly found herself a single mother of three children under the age of five after escaping a relationship torn asunder by domestic violence. Food insecure and constantly on the brink of homelessness, Allenton's response to this new situation was perhaps just as unexpected: At the age of 28, she enrolled in a local community college and soon transferred to WGU Washington.
Unfortunately, she continued to face obstacles in school – her mom was diagnosed with and succumbed to cancer; long-term housing was still out of reach, and she and her kids were technically homeless for short stretches.
Now, 10 years later, Allenton is the accomplished recipient of two master's degrees from WGU and is a high school English teacher. The flexibility of online learning was part of what helped her achieve this milestone.
"I'm just really thankful to be where we are now," she said. "It's a pretty wonderful opportunity, but the path to get here definitely was not easy."
WGU was at the forefront of distance education, long before COVID-19 made it the default setting for so many students.
"What we do at WGU is we provide that accessibility," said Corey Edwards, director of WGU's Northwest Region. "Whether right or wrong, in our society, a degree is the standard in today's workplace that most employers use to grant access to professional jobs. We're for a student who may not fit in a traditional university."
If you're interested in enrolling in courses at WGU, visit inquiry.wgu.edu.