With Pour Moi Skincare's Climate-Smart skincare line, you dress your skin like you dress yourself – for the day's weather.
"What your skin needs to look youthful and healthy in Seattle, in Washington, is just very different than what you would need in Las Vegas," said Ulli Haslacher, founder of Pour Moi Skincare.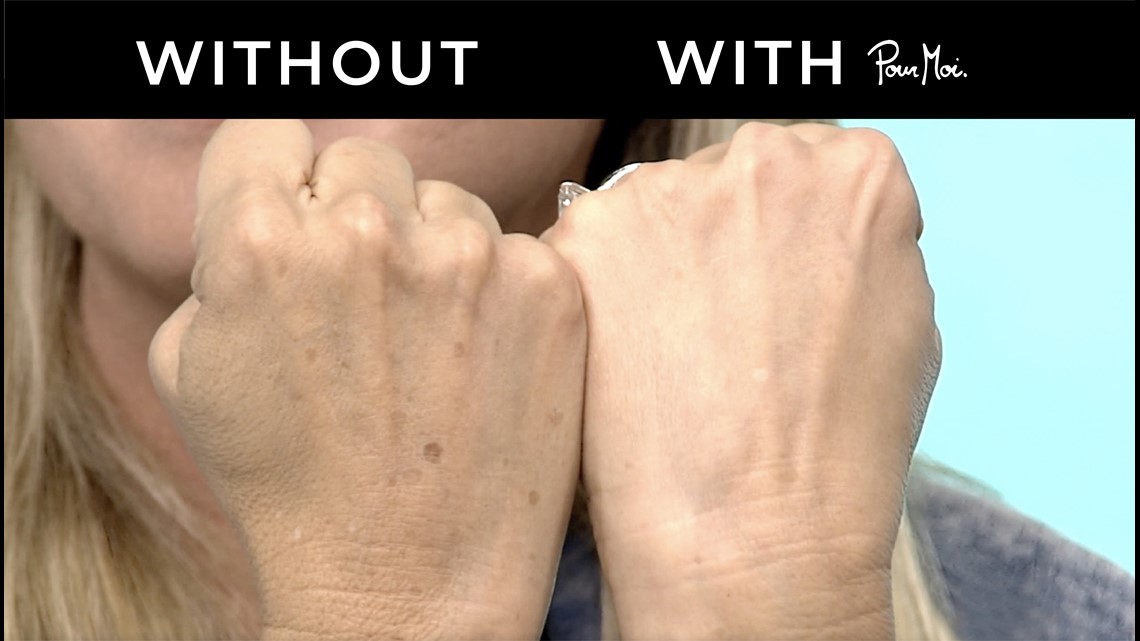 Haslacher considers nighttime its own climate too because the absence of light causes the skin's biochemistry to change. Pour Moi's Night Cream is scientifically designed to partner with your skin's natural nightly repair process.
"Our Night Cream is the world's first night cream that actually aligns with the change in biochemistry at night, and I think that's why it's a best-seller," Haslacher said.
The 3-in-1 Clarifying Polish is designed to be used in the morning to cleanse, soften and exfoliate. What your skin sheds at night due to the rejuvenation process, can be lifted off by the Clarifying Polish two to three times per week.
Step 1: Put a quarter-size amount of Clarifying Polish on your dry skin. This melts away make-up particles, chemical sunscreen filters and pollution particles.
Step 2: Add water. The polish transforms from balm to milk to remove bacteria and other impurities that may have settled into the skin.
Step 3: The exfoliation creates a gentle polishing to remove any leftover particles and dead skin cells. You can intensify on areas with brown spots or dry spots.
"Your skin is going to feel so clean, so smooth and soft," Haslacher said. "This actually speeds up repair and renewal like no other product on the market. I can guarantee that."
Pour Moi is also doing its part to reduce its carbon footprint. On Earth Day, the company changed the packaging to include a QR code that leads to information on how to recycle all boxes and bottles of product. The link also shows additional information on Pour Moi packaging.
"Together we can help reduce the footprint on our beautiful Earth," Haslacher said.
PAJAMA PARTY SPECIAL OFFER: Get Pour Moi's Dream Duo (Night Cream and Clarifying Polish) for $59. Regular price $70.