BELLINGHAM, Wash. — There are some iconic traditions at Bellingham's Hotel Bellwether, like Bella, the canine concierge that greets guests in the lobby, and her signed 'welcome notes' for anyone who brings their dog to stay at this pet-friendly hotel.
Another tradition: The three-story Lighthouse Suite with a 360-degree view featuring Bellingham Bay. A yearly visit to this hotel is also a tradition for "Evening" host/reporter Kim Holcomb — she got married here!
There's also a lot that's new, according to Christine Jenkins, their director of marketing: "So we have a new 20-foot fire wall. We encourage you to come enjoy it with a hot cocoa, a glass of wine, feel the warmth of the fire and take in a stunning sunset." There's also a new fire table tucked into a garden grotto that boasts a breathtaking view as well. These new additions make the outdoors as cozy as the inside of the hotel (did you know this place has over 70 fireplaces?).
They're also perfect places to watch boats make their way in and out of the marina, and for enjoying the hotel's colorful garden courtyard as it transitions into fall colors.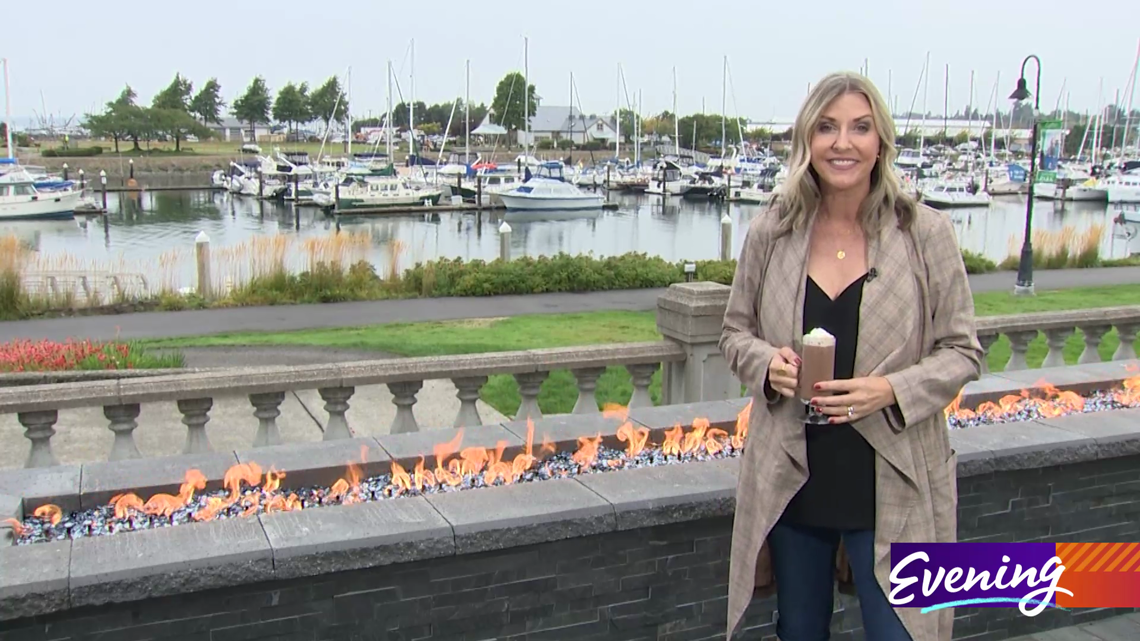 Also new - renovated bathrooms with soaking tubs, cruiser bikes guests are free to check out, and local wines on tap.
Of course, the things that keep guests coming back remain: Northwest cuisine and drinks at the Lighthouse Bar and Grill, a dock for guests who arrive by boat, and the water views that surround this place that's located on its own peninsula. And one thing that will never change — the hospitality that makes it feel like a very luxurious home away from home.