"The vision for me for this home, it's a modern home but tranquility is the overarching theme for it for me; Tranquility with modern luxury," Leppa said.

"When you first come in this massive pivot door that opens the door when you come in, and the water feature that trickles the water down to kind of bring that serene feeling when you're walking in," Leppa said. "In the kitchen, I'm obsessed about the linear light fixture over the island, it's everything. I just love how it's floating in space. Also really minimal hardware. All the cabinets there either touch or you can open them with grooves that helped open them so there's no hardware."

"This great room is fabulous. It's got 20-foot ceilings, so draws you up right away with this fireplace. And what I wanted to have here is a great art opportunity. So I wanted to create these art niches on either side of the fireplace.
The dining room, I did an interesting feature on the ceiling of the dining room to give it a little bit more interest. And we have this fabulous wine-racking system that's in there. So it's all glass with marble. So it's really beautiful to look out."

In this house even the walk to the second floor is special.

"The staircase. I wanted it to feel like it was floating as well, which is that glass elements and the lights on each step is helping them to feel like they're floating," Leppa said. "The primary bedroom it's my second or maybe my first favorite in the whole house. People are wanting a more tranquil place to be. The bathroom is all filled with beautiful marble, I had this custom mirror made that is round to give some smoothness to it. We also have a steam shower in there. So again, luxury moment."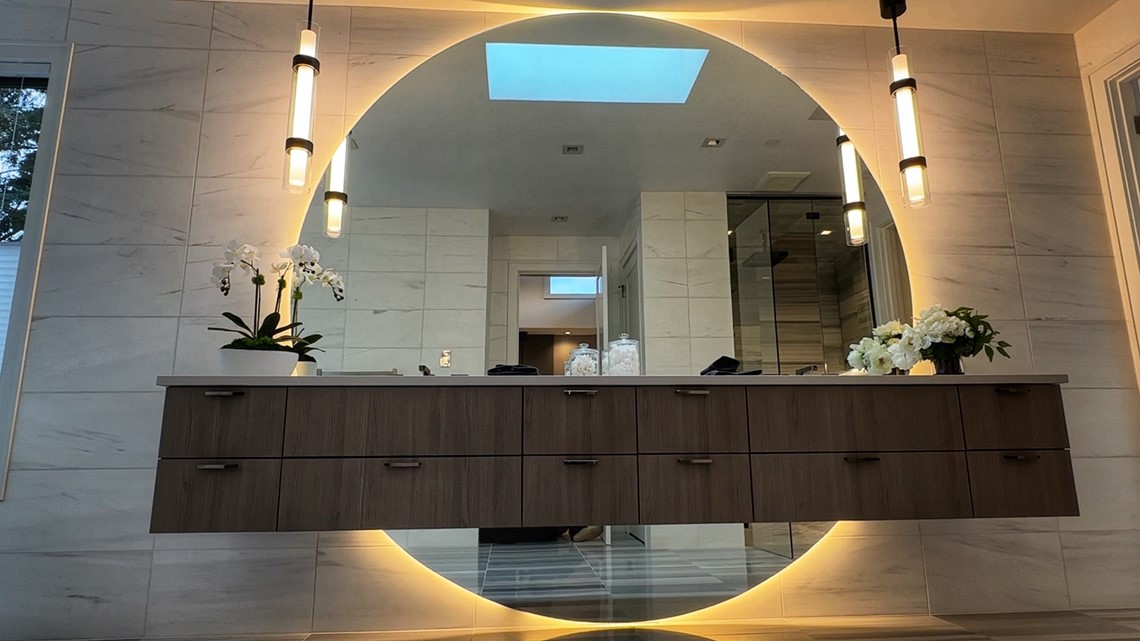 Just down the hall is a wing dedicated to fun.

"The family entertainment suite. So it's twofold. There is a golf simulator up there, which also you can do football. So obviously the golf but football and other sports on there as well. And it is right across from the movie theater room. And I created it to really feel like a movie theater with the way the decor is set out with the light fixtures even that are sconces around the room that kind of have that movie theater feel to them."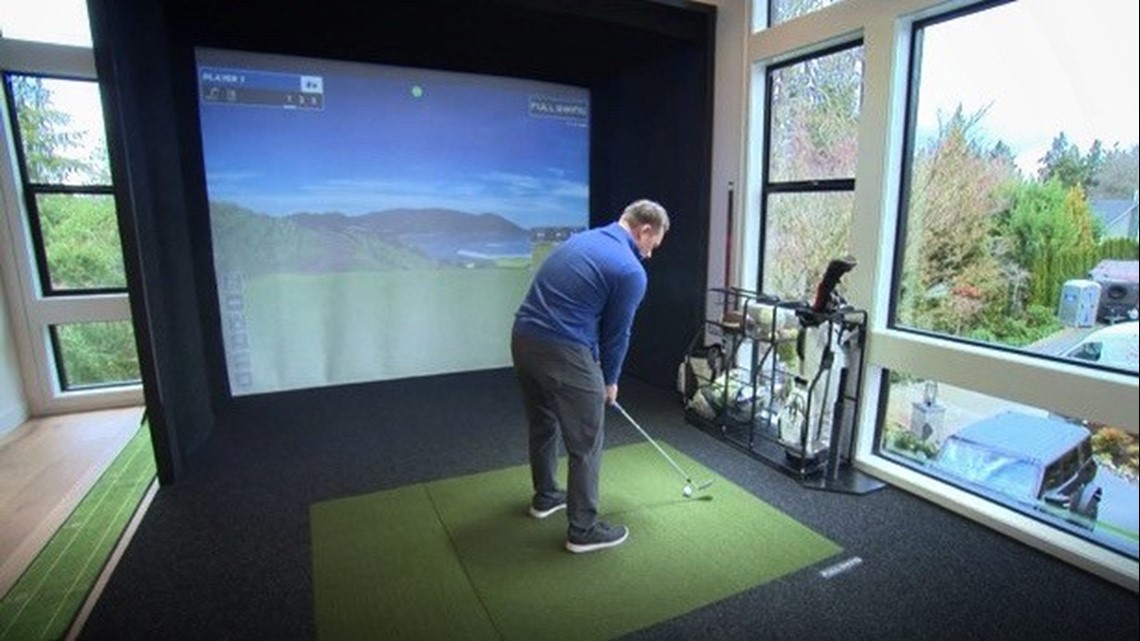 It may have taken years to come to fruition but the results speak for themselves.

"Seeing it come to reality like that's really what it's all about as a designer. Being able to see it all come to life and have it really look and feel the way that you envisioned."
You can read more about the home in the January issue of 425 Magazine.