MOSES LAKE, Wash. – A wanted suspect tried to outrun a Moses Lake Police officer Thursday afternoon, only to completely misjudge how long the cop would be able to keep up with him.
The MLPD officer said he spotted Jeremiah Hamilton, 34, walking on Central Drive near Lauzier Playfields. The officer said he recognized Hamilton as having felony warrants out of his arrest and tried to stop him.
"Hamilton then made a poor tactical decision to try to flee on foot," MLPD wrote in an amusing press release. "Hamilton clearly underestimated the fitness of the officer, who is one of those people who actually enjoys running really long distances and does it regularly."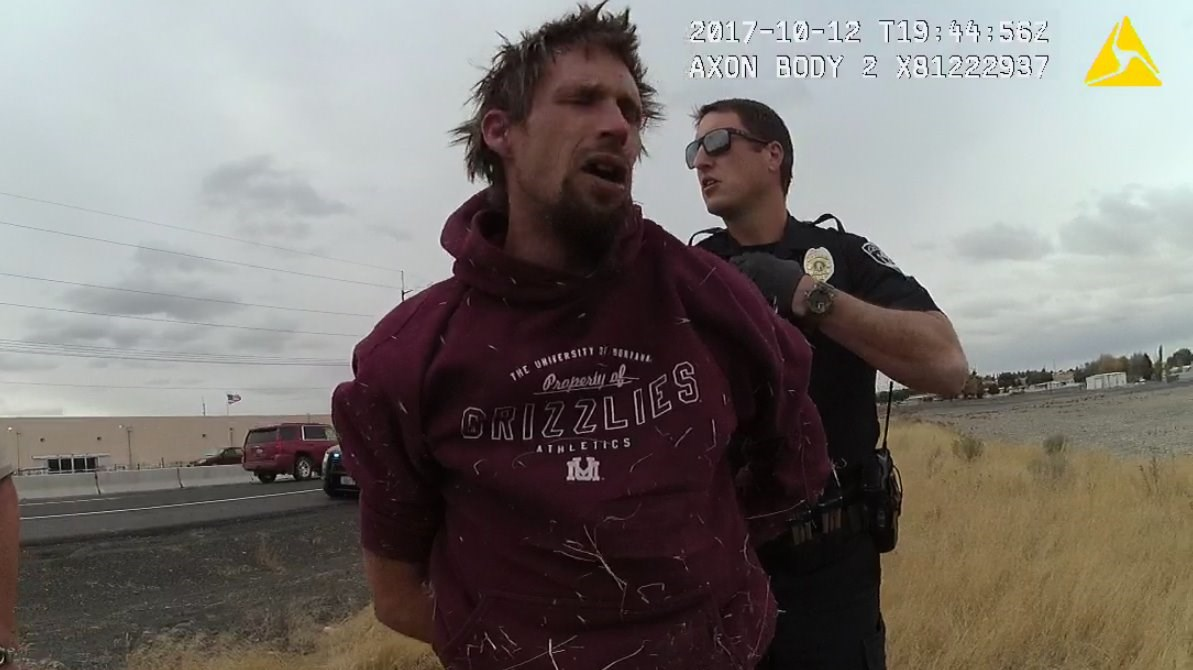 MLPD said the suspect dumped his backpack to make better time, and ran across SR-17.
"The pursuing officer was in better shape, and caught up with Hamilton on the side of the road and took him down," MLPD said.
Officials said the suspect tried to resist arrest, but a driver - Juan Pineda - from Moses Lake Towing pulled over to help and they were able to take him into custody.
"We would like to thank Pineda for stopping and helping," MLPD said in a release. "That seems to be part of what Moses Lake Towing is about…We try to partner with our community, and we appreciate the help."
Hamilton was booked into Grant County Jail for a felony Department of Corrections warrant, as well as three misdemeanors. Officers said they found more than 40 grams of marijuana as well as paraphernalia with heroin residue and a smoking device in his backpack.
"To preemptively address the inevitable comments, we do realize marijuana is a naturally occurring plant that is mostly legal in this state. However, state law still says it is illegal to possess more than 40 grams, and we enforce state law," MLPD wrote in a release. "And heroin is just icky."
MLPD finished their statement with the hashtag "#Don'tRunFromSkinnyCops."