As the FBI investigation wrapped up earlier this week, West Pierce Fire and Rescue released some of the first footage from the scene through public disclosure. The body camera and cell phone video shows firefighters climbing through dense brush and fallen trees to get to the crash site on Ketron Island.
Despite the timing of the crash during prime fire season, the fires in the video seemed to be small and scattered.
The photos provided some of the most compelling images: tree trunks sheared in half by the impact of the crash and parts of the Horizon Air Q400 Turboprop littered throughout the debris field.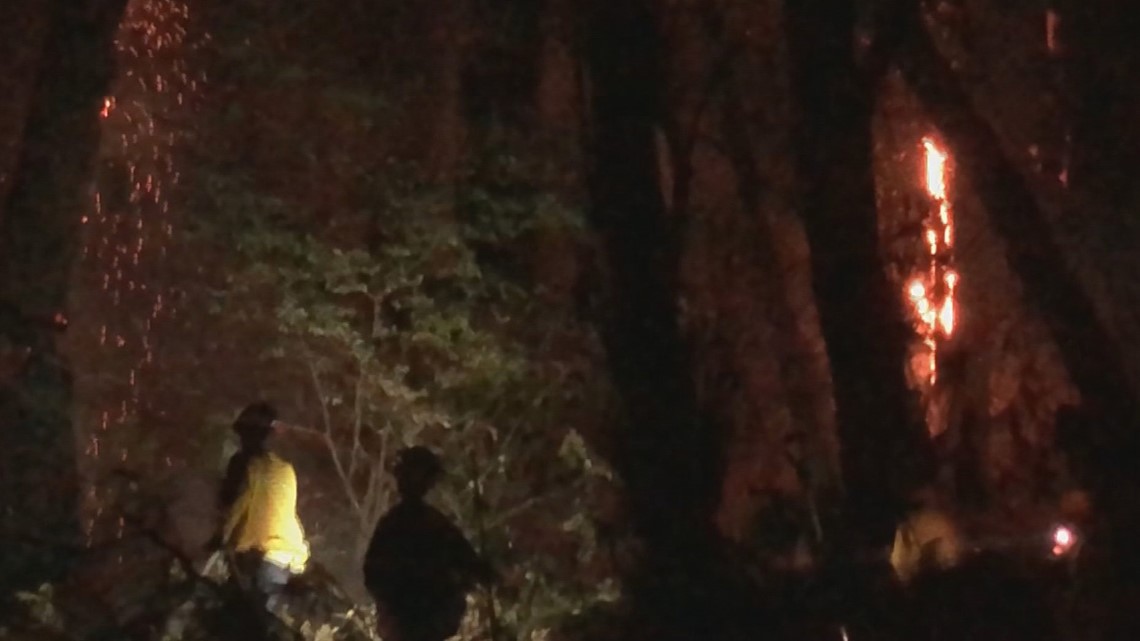 Having to rely on the ferry system for transport, the first 40 responding firefighters stayed at the scene throughout the night. Photos show first responders that night sleeping outside on the ground.
The FBI released the findings of its investigation earlier this week, concluding 28-year-old ramp agent Richard Russell, also known as "Bebo," stole the Horizon airplane and intentionally crashed it into the south end of Ketron Island.
Russell took the Q400 from a cargo area at the north end of Sea-Tac Airport on August 10. Without communicating to air traffic controllers, he cut off another airplane and then managed to get the plane onto the runway and airborne.
F-15s were scrambled out of their base at Portland International Airport to intercept the plane. Russell was recorded having multiple conversations with air traffic controllers who were trying to talk him into landing.
Russell flew the plane for over an hour before crashing. He was killed in the crash.
Data from the flight data recorder showed there was a significant sideslip on the airplane during the last minute of the flight, but the airplane appeared to stay in control, according to the FBI report.
While investigators concluded Russell intentionally crash the plane, his motive still remains a mystery.