The 2:51 a.m. shaking was recorded on a baby monitor just east of Mill Creek.
More surveillance video showed shaking in the areas of Monroe and Marysville.
KING 5 viewer Lesley Sheline reported feeling shaking as far south as Renton.
Law enforcement haven't reported any damage from the quake, although several KING 5 viewers have documented damage.
Joy Yepez-Rice shared photos of two cracks in the foundation of her home on Lake Beecher near Cathcart. Yepez-Rice says the foundation is 12 feet deep on a new home.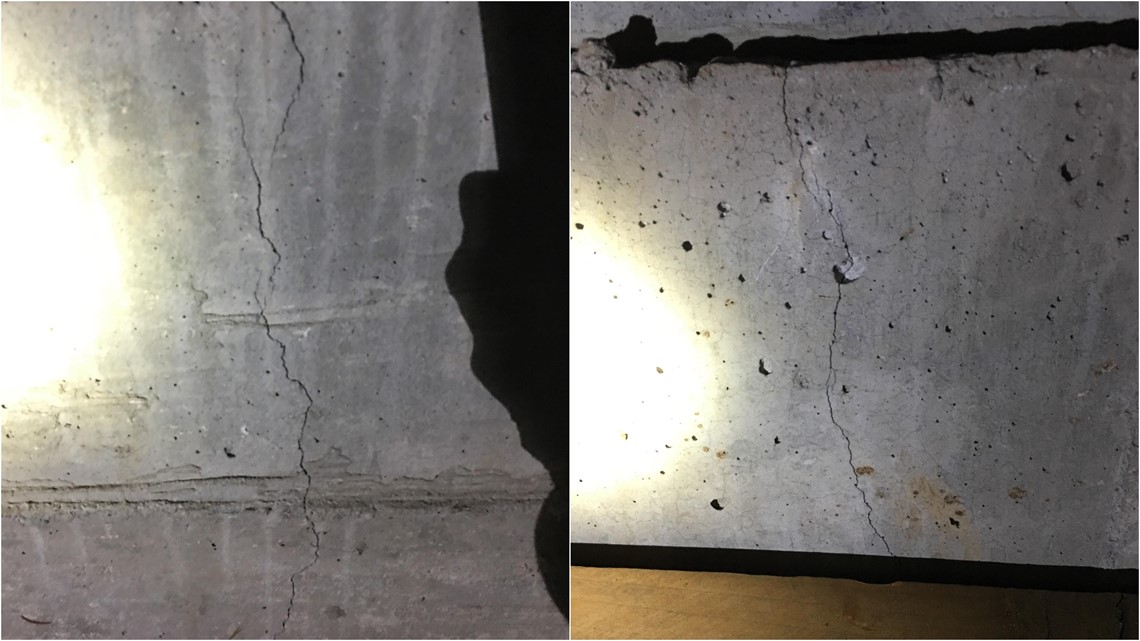 "Sounded like an explosion in the living room," Yepez-Rice wrote in a Facebook message. "Then there was a lull and then the house started to shake. I tried to get out of bed and had to hold onto the bed and dresser. The rocking was so strong I couldn't walk and my perfume bottles slid off the dresser."
The U.S. Geological Survey said the quake struck about 10 miles southeast of Everett. It was about six miles underground.
The earthquake was followed by a series of aftershocks, including a 3.5 earthquake two minutes after the initial quake.
The Snohomish County Sheriff's Office says it hasn't received any reports of injuries.