SEATTLE — Despite a small drop in the number of cranes in Seattle, the Emerald City is still the crane capital of the U.S., according to a report from Rider Levett Bucknall.
Surveyors at RLB, which counts cranes in major cities every six months, report in January 2019 Seattle had 59 cranes, down from 65 cranes in July 2018.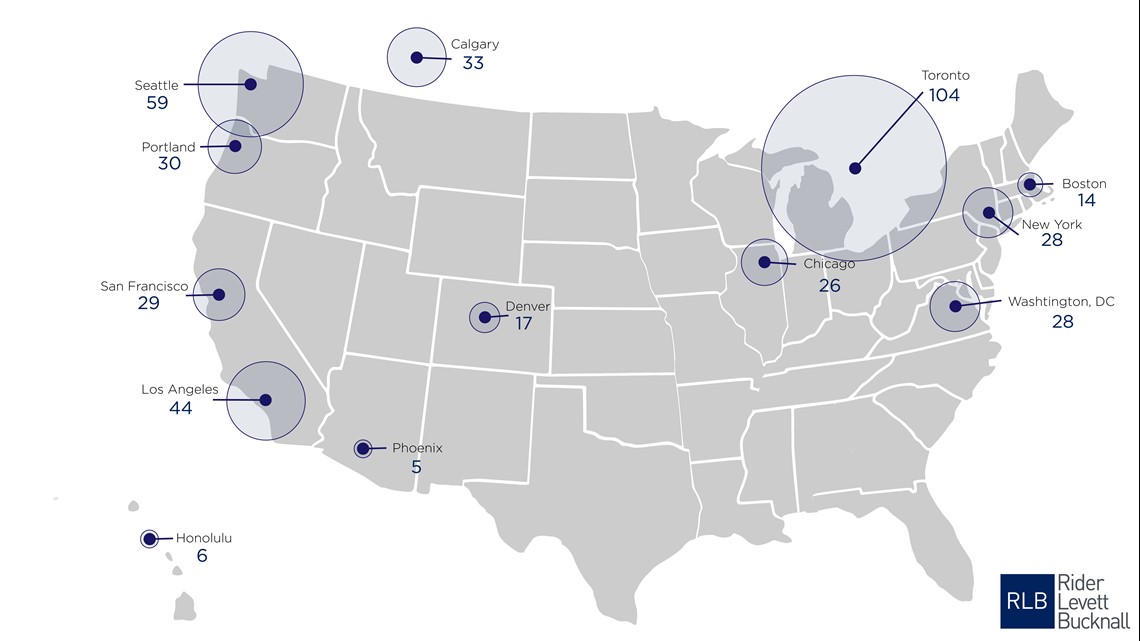 Seattle has nearly twice as many cranes as Portland (30), San Francisco (29), and New York and Washington D.C. (28 each). The only North American city with more cranes than Seattle is Toronto, which boasts a whopping 104 cranes.
The number of cranes in Seattle in July was the most that surveyors had reported since they began counting in 2014.