TENINO, Wash. — One summer day, Annette and Larry Reinier brought together friends and family to renew their vows after 40 years of marriage, and something funny happened.
"You are my fire, the one desire," recited Annette.
Backstreet Boys while exchanging vows? We'd have to say, that's a first and quite a spin-off from traditional wedding vows.
The officiant, Narin Vann, had the bride and groom repeating lyrics from pop songs.
"My girl, my girl, my girl, talking about my girl," recited Larry.
But when it came time to take the official photographs to mark the ceremony, that's when Narin really came alive. Everyone else was busy herding grandkids into the picture, meanwhile, Narin was trying to make friends with a goat.
"One of the greatest perks about being the greatest minister of all time is that I get my own dressing room (as he stands in a child's bedroom)."
He's an insurance agent by day and comedian by night. He has united more than 50 couples through laughter.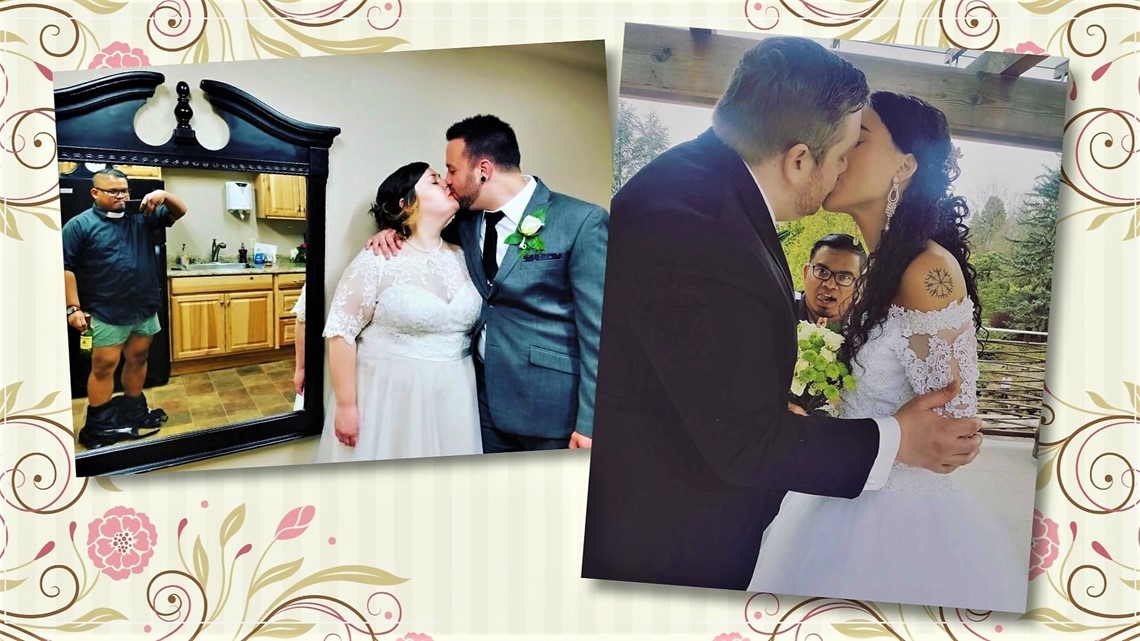 "The biggest challenge is to get the wedding party to trust me in the process."
Narin's specialty is the awkward wedding photo.
"It all started off as a joke. Someone said, 'hey you should be a creepy minister in the background'."
As for Annette and Larry photos, Narin wants to be feeding a goat behind the kissing couple. It's a lot harder than it looks to convince a skittish goat to take a photo.
"This is the most work I've done for a photo."
Many minutes and many kisses later, they finally got the perfect shot.
"I think it turned out great, even though it took three days to do it."
The Reinier's brought the love, Narin brought the laughter.
"I've done over 50 weddings and I've only had five divorces. So I think that's a pretty good ratio."
Why live happily ever after, when you can live happily ever laughter. *cue the laughs*