UVALDE, Texas — One student was an avid runner, so fast she swept the races at field day. Another was learning football plays from his grandfather. One girl sensed something was wrong and wanted to skip school.
Maite Rodriguez
Maite liked and excelled at physical education — after her death, her teacher texted her mother that she was very competitive at kickball and ran faster than all the boys.
She had always been a straight-A student until the COVID-19 pandemic forced the school to cancel in-person classes. Zoom didn't work well for Maite — she got all Fs.
But with school back in session, Maite rebounded — all As and Bs. She was among the honor roll students recognized at an assembly Tuesday morning.
"She worked hard, I only encouraged her," her mother, Ana Rodríguez, said in an interview Thursday at her dining room table, which displayed a bouquet of red roses, the honor roll certificate and photos of Maite.
Hours later, Maite was gone. Her mother described her as "focused, competitive, smart, bright, beautiful, happy."
As a kindergartner, Maite said she wanted to be a marine biologist and held firmly to that goal. She researched a program at Texas A&M University in Corpus Christi and told her mother she was set on studying there.
"She was just so driven. She was definitely special. She was going to be something, she was going to be something very, very special," Rodríguez said.
Maranda Gail Mathis
Maranda Gail Mathis "had a huge loving heart. She was sweet, smart and a shy tom boy who enjoyed being within nature and spending time outdoors. Those who knew Maranda, knew her great imagination and often expressed her love for unicorns and mermaids, especially if they were her favorite color purple," her obituary described.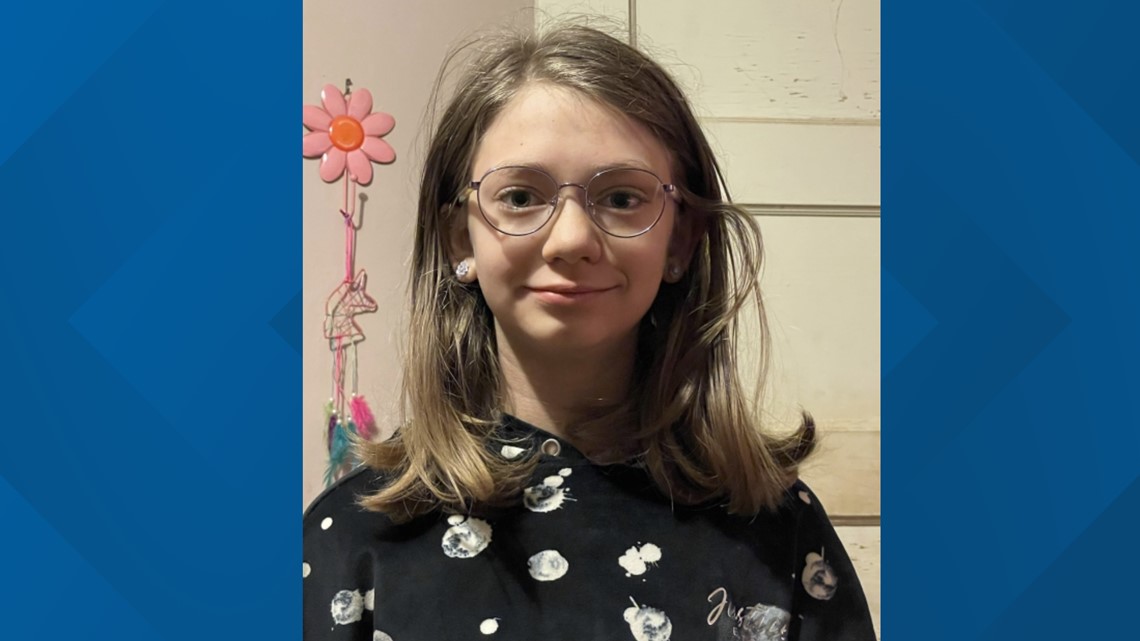 Alexandria "Lexi" Aniyah
Uvalde County Sheriff's Deputy Felix Rubio and his wife had been at the school Tuesday morning to celebrate with their daughter, 10-year-old Alexandria "Lexi" Aniyah, since the fourth-grader had made honor roll with all A's and received a good citizen award.
In a Facebook post, Kimberly Rubio wrote: "We told her we loved her and would pick her up after school. We had no idea this was goodbye."
Makenna Lee Elrod
"She was beautiful, funny, smart, and amazing. She had the biggest heart and loved her family and friends so much," Allison McCullough said.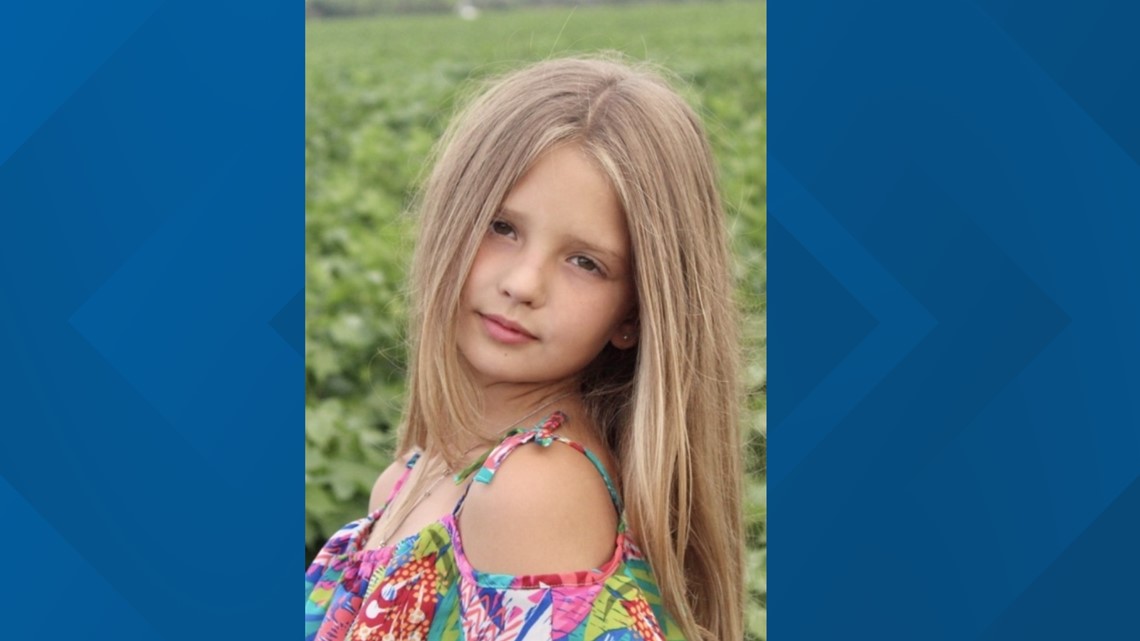 Tess Mata
Faith Mata told The Washington Post that her sister Tess, 10, loved TikTok dance videos, Ariana Grande, the Houston Astros, and having her hair curled.
Alithia Ramirez
Ryan Ramirez's Facebook page includes a photo, now shown around the world, of the Alithia Ramirez wearing the multi-colored T-shirt that announced she was out of "single digits" after turning 10 years old. The same photo was posted again Wednesday with no words, but with Alithia wearing angel wings.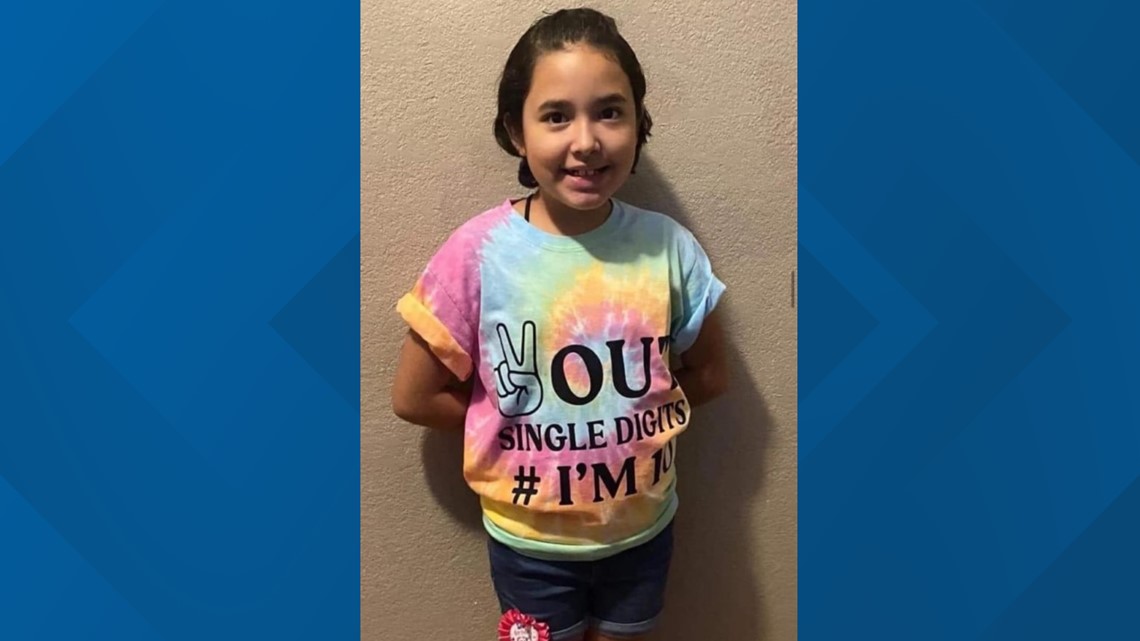 Layla Salazar
Vincent Salazar said his 10-year-old daughter, Layla, loved to swim and dance to Tik Tok videos. She was fast — she won six races at the school's field day, and Salazar proudly posted a photo of Layla showing off two of her ribbons on Facebook.
Each morning as he drove her to school in his pickup, Salazar would play "Sweet Child O' Mine," by Guns N' Roses and they'd sing along, he said.
"She was just a whole lot of fun," he said.
Uziyah Garcia
Manny Renfro said he got word Tuesday that his grandson, 8-year-old Uziyah Garcia, was among those killed.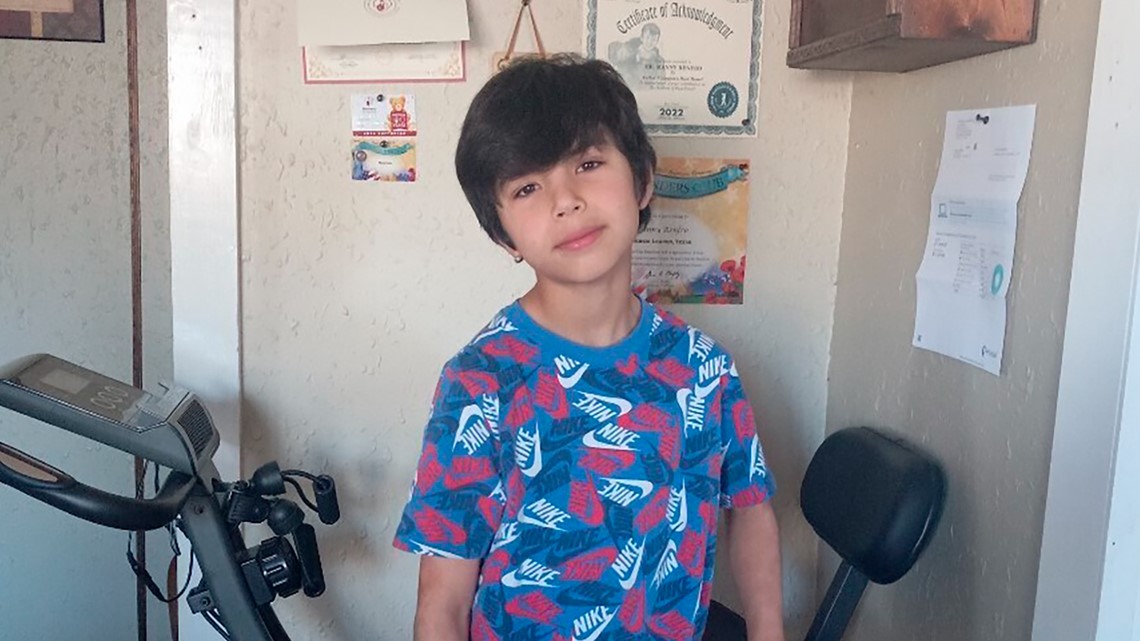 "The sweetest little boy that I've ever known," Renfro said. "I'm not just saying that because he was my grandkid."
Renfro said Uziyah last visited him in San Angelo during spring break. "We started throwing the football together and I was teaching him pass patterns. Such a fast little boy and he could catch a ball so good," Renfro said. "There were certain plays that I would call that he would remember and he would do it exactly like we practiced."
Jacklyn Cazares
Javier Cazares said he found out Tuesday afternoon that his 9-year-old daughter Jacklyn Cazares was killed in her classroom. She was with a group of five girls, including her second cousin, Annabelle Rodriguez, who formed a tight group of friends.
"They are all gone now," Cazares said.
The extended families of the slain cousins gathered Wednesday to mourn and comfort each other over barbecue.
Cazares described his daughter as a "firecracker" who "had a voice, she didn't like bullies, she didn't like kids being picked on."
"All in all, full of love. She had a big heart," he said.
Jayce Luevanos
Carmelo Quiroz's grandson, Jayce Luevanos, 10, had begged to go along with his grandmother on Tuesday as she accompanied her great-granddaughter's kindergarten class to the San Antonio Zoo. But, he said, the family told Jayce it didn't make sense to skip school so close to the end of the year. Besides, Jayce liked school.
"That's why my wife is hurting so much, because he wanted to go to San Antonio," Quiroz told USA Today. "He was so sad he couldn't go. Maybe if he would have gone, he'd be here."
Jayce's cousin, 10-year-old Jailah Nicole Silguero, also wanted to miss school that day. Jailah's mother, Veronica Luevanos, tearfully told Univision that Jailah seemed to sense something bad was going to happen.
Jailah Nicole Silguero
Veronica Luevanos, whose 10-year-old daughter, Jailah Nicole Silguero, was among the victims, tearfully told Univision that her daughter did not want to go to school Tuesday and seemed to sense something bad was going to happen. Jailah's cousin, Jayce Carmelo Luevanos, also died in the shooting.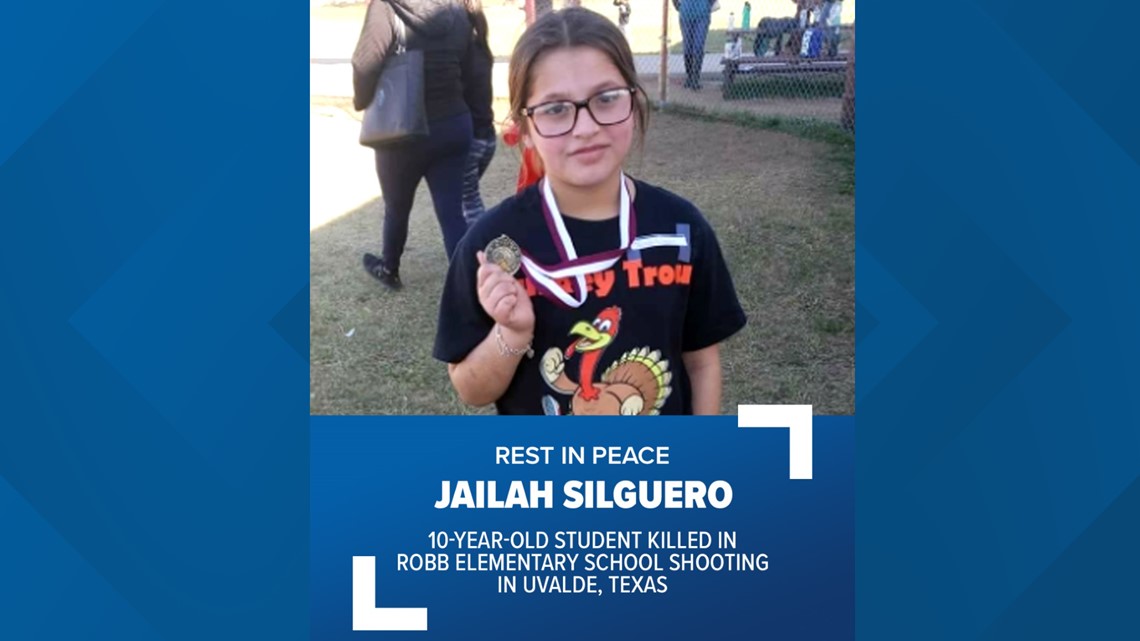 Eva Mireles
Teacher Eva Mireles, 44, was remembered as a loving mother and wife. "She was adventurous. ... She is definitely going to be very missed," said 34-year-old relative Amber Ybarra, of San Antonio.
In a post on the school's website at the start of the school year, Mireles had introduced herself to her new students.
"Welcome to the 4th grade! We have a wonderful year ahead of us!" she wrote, noting she had been teaching 17 years, loved running and hiking, and had a "supportive, fun, and loving family." She mentioned that her husband was a school district police officer, and they had a grown daughter and three "furry friends."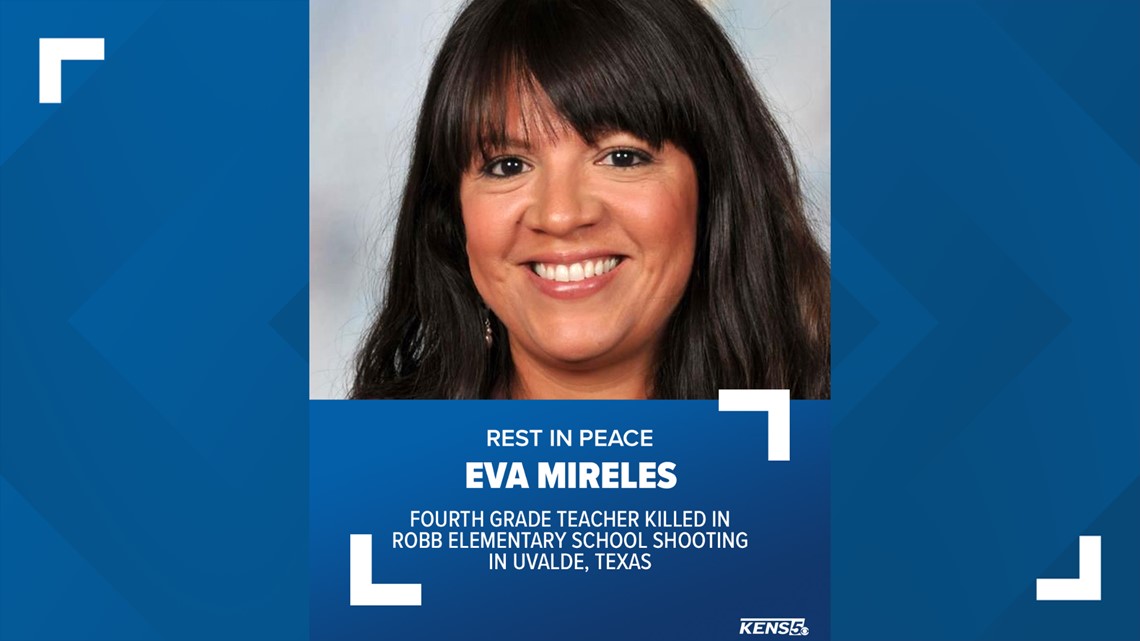 Irma Garcia
The other slain teacher, Irma Garcia, wrote about her four children, including one who was in the Marines, in a letter introducing herself to the class. Garcia's 21-year-old nephew, John Martinez, told the Detroit Free Press the family was struggling to grasp that while Garcia's son trained for combat, it was his mother who was shot to death.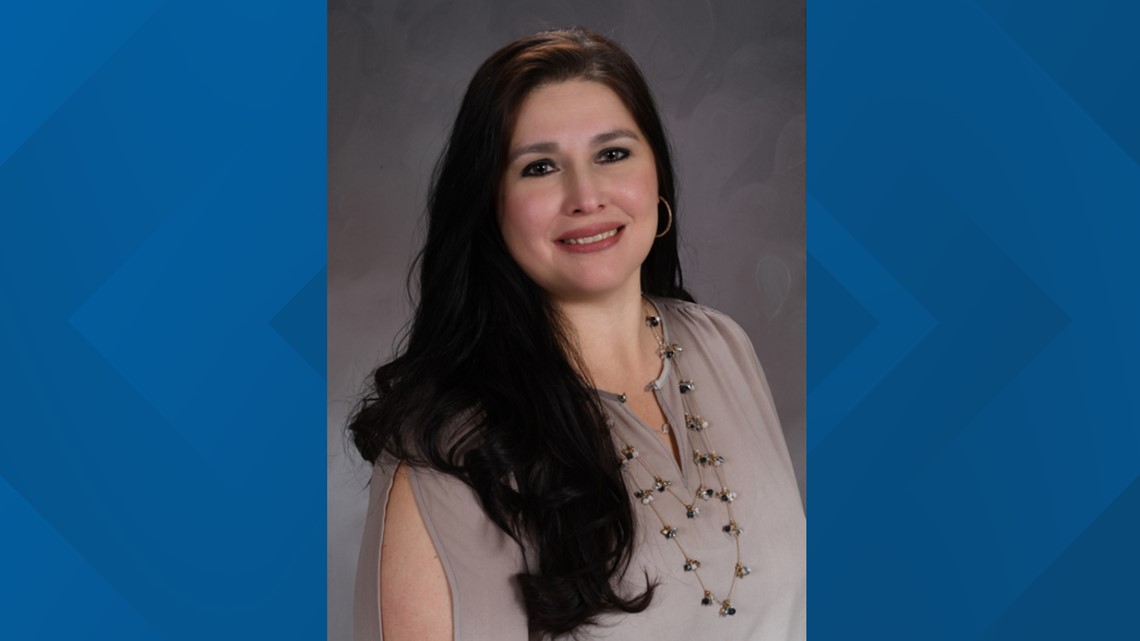 Amerie Jo Garza
Angel Garza, a medical assistant with a step daughter at the school, arrived soon after the shooting and found himself aiding students streaming out injured and shaken up.
One girl was covered in blood and he asked if she had been shot.
"I'm not hurt. He shot my best friend," the girl said. "She's not breathing. She was just trying to call the cops."
And then she named the friend, Amerie Jo Garza, his stepdaughter.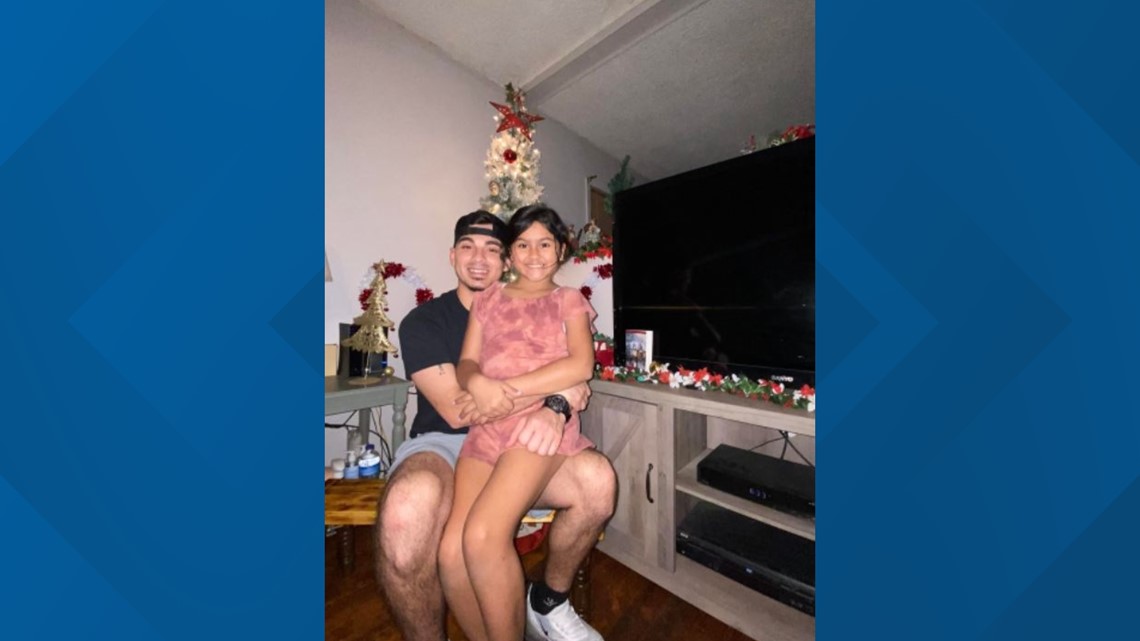 Amerie was happy child who had just gotten her first cell phone for turning 10 and had just gotten a certificate the morning of the shooting for making the honor roll. She also loved to paint and draw and work in clay.
Garza said that in his grief he wonders what happened in those brief moments before Amerie was killed, if she said anything to the shooter, if he had seen her reach for her phone. And then he remembered the moment she got the phone for her birthday, and her face.
"It just lit up with the happiest expression," said Garza. "She was so sweet."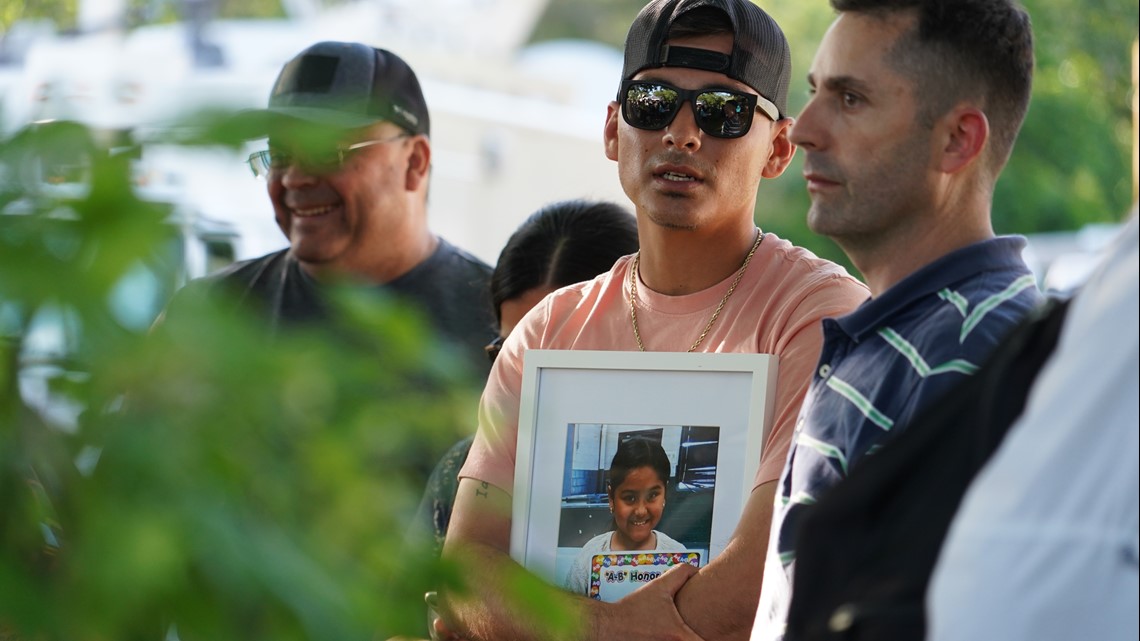 Eliahna Garcia
Relatives of 10-year-old Eliahna Garcia recalled her love of family.
"She was very happy and very outgoing," said Eliahna's aunt, Siria Arizmendi, a fifth-grade teacher at Flores Elementary School in the same school district. "She loved to dance and play sports. She was big into family, enjoyed being with the family."
Arizmendi also spoke angrily, through tears, about how the shooter managed to get a gun.
"It's just difficult to understand or to put into words," she said. "I just don't know how people can sell that type of a gun to a kid 18 years old. What is he going to use it for but for that purpose?"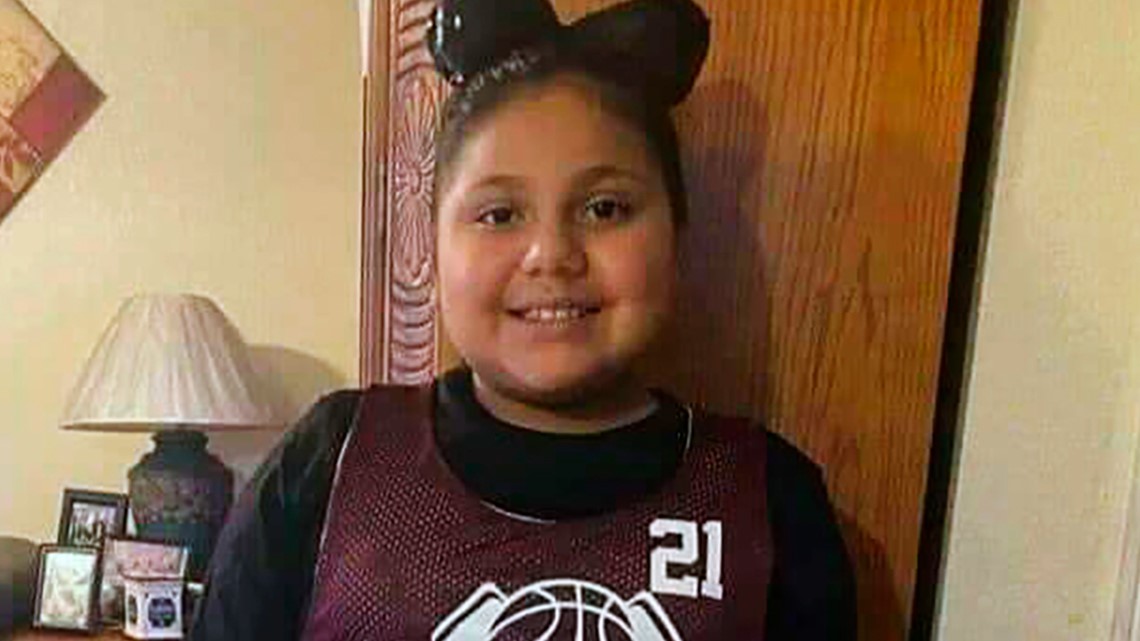 Xavier Javier Lopez
Lisa Garza, 54, of Arlington, Texas, mourned the death of her 10-year-old cousin, Xavier Javier Lopez, who had been eagerly awaiting a summer of swimming.
"He was just a loving ... little boy, just enjoying life, not knowing that this tragedy was going to happen," she said. "He was very bubbly, loved to dance with his brothers, his mom. This has just taken a toll on all of us."
She lamented what she described as lax gun laws.
"We should have more restrictions, especially if these kids are not in their right state of mind and all they want to do is just hurt people, especially innocent children going to the schools," Garza said.
Annabell Guadalupe Rodriguez
Annabell Guadalupe Rodriguez, 10, was a 3rd grader at Robb Elementary.
Her dad had spent much of Tuesday afternoon looking for her. When he spoke to KHOU 11 News earlier in the day, he said no one had any answers on the whereabouts of his daughter.
"They don't know where she's at..., her name is not here," Rodriguez said. "They're not letting us in at the hospital right now so we don't know where to go."
He later received the devastating news that Annabell was one of the 19 students killed in the shooting.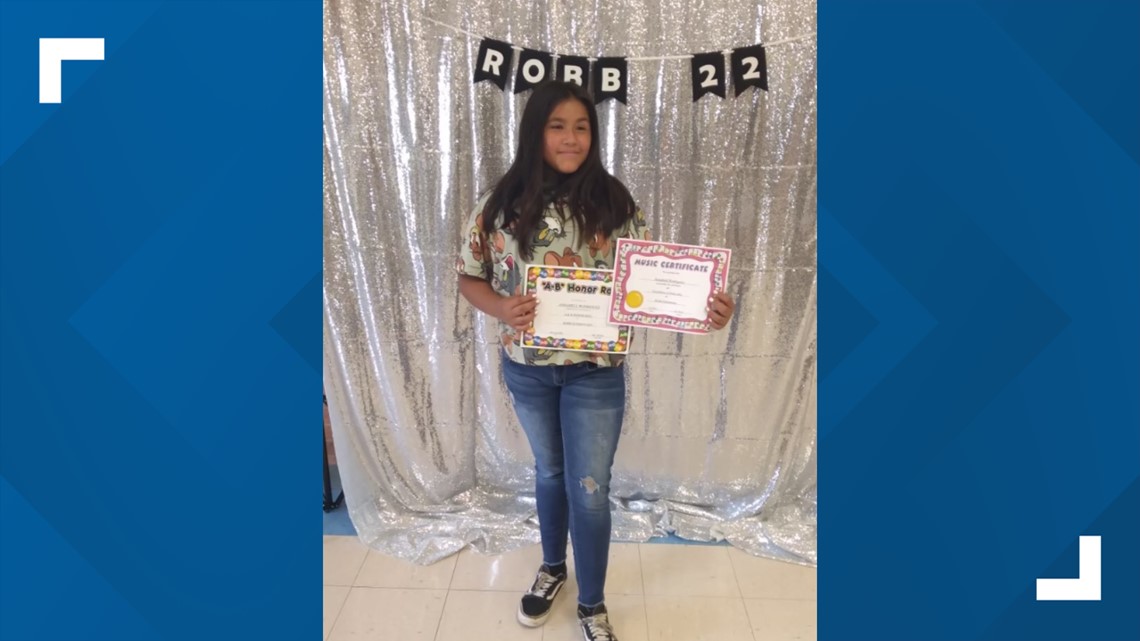 Rogelio Torres
Initially reported missing by his father, Rogelio Torres, 10, has now been confirmed as one of the victims killed in the shooting.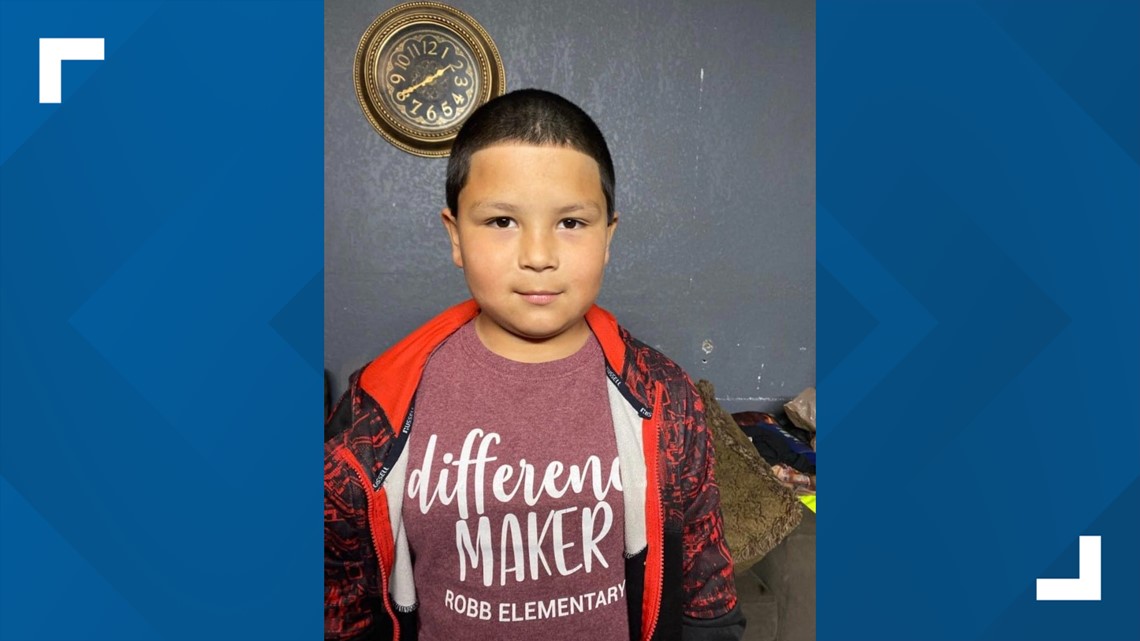 Eliahana Cruz Torres
Fourth grader Eliahana Cruz Torres was looking forward to her last softball game of the season on Tuesday.
"She was very excited about her softball game today. She was kind of nervous," her aunt said. "I talked to her last night and she was kind of nervous, saying that it was her last game and she didn't want softball to end. And she was excited because there were gonna, I guess, announce the ones that made it to all stars. And she was also saying like, 'what if I make it? I'm gonna be so nervous.' And I was like, 'girl you got this. You're gonna be good at it. You got this.' So she was excited."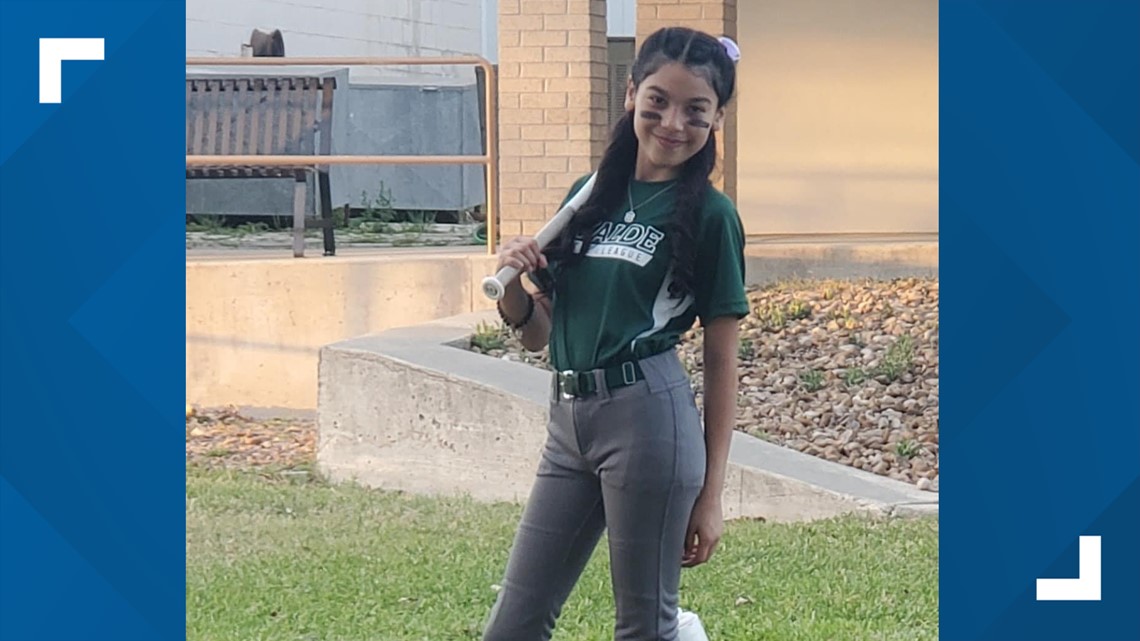 Neveah Bravo
Family members of Nevaeh Bravo said she was 10-years-old and attended Robb Elementary School.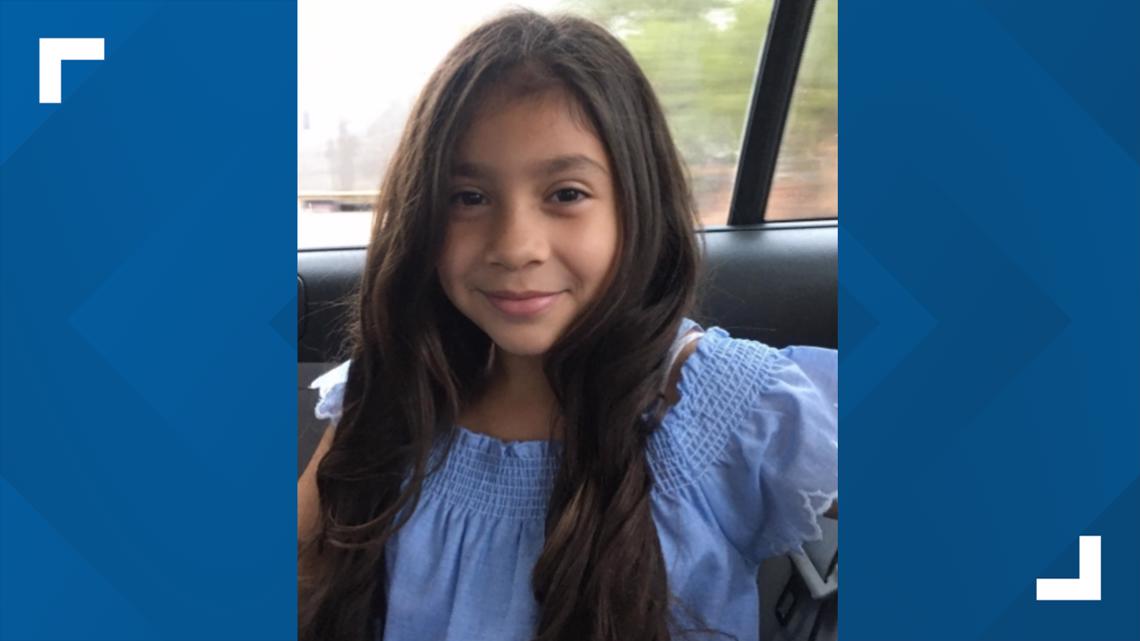 Jose Flores
The uncle of Jose Flores confirmed Wednesday that Jose was killed in Tuesday's shooting at Robb Elementary School.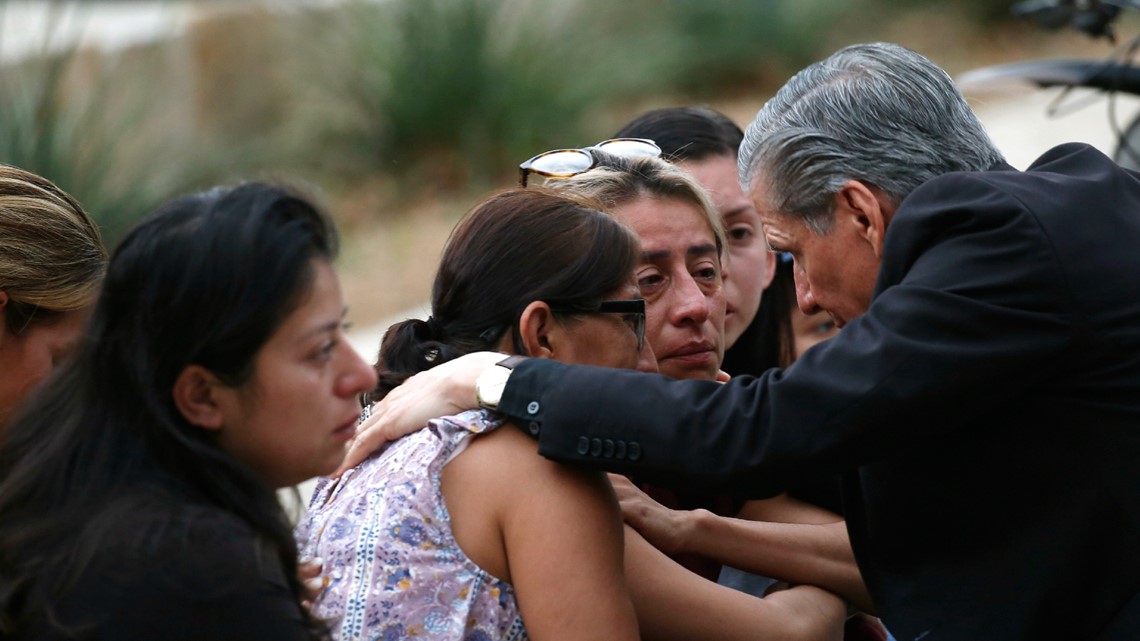 Hillcrest Memorial Funeral Home, which is located across the street from Robb Elementary School, said in a Facebook post that it would be assisting families of the shooting victims with no cost for funerals. GoFundMe pages were set up for many of the victims, including one on behalf of all victims that has raised more than $1.5 million.
Hollingsworth reported from Mission, Kansas. Jamie Stengle contributed from Dallas.