Aretha Franklin, the multi-Grammy Award-winning singer who is the undisputed "Queen of Soul" died Thursday at age 76.
Publicist Gwendolyn Quinn told The Associated Press through a family statement that Franklin passed Thursday at 9:50 a.m. at her home in Detroit. The statement said "Franklin's official cause of death was due to advance pancreatic cancer of the neuroendocrine type, which was confirmed by Franklin's oncologist, Dr. Philip Phillips of Karmanos Cancer Institute" in Detroit.
The family added: "In one of the darkest moments of our lives, we are not able to find the appropriate words to express the pain in our heart. We have lost the matriarch and rock of our family. The love she had for her children, grandchildren, nieces, nephews, and cousins knew no bounds."
LISTEN: The 10 most-searched Aretha Franklin songs
The statement continued:
"We have been deeply touched by the incredible outpouring of love and support we have received from close friends, supporters and fans all around the world. Thank you for your compassion and prayers. We have felt your love for Aretha and it brings us comfort to know that her legacy will live on. As we grieve, we ask that you respect our privacy during this difficult time."
Funeral arrangements will be announced in the coming days.
RELATED: Celebrities pay tribute to the 'Queen of Soul' Aretha Franklin
Franklin was born in Memphis, Tenn., on March 25, 1942.
Franklin's classic hits include "(You Make Me Feel Like) A Natural Woman," "Chain Of Fools," "Think," and "Respect." Her popularity stayed strong with "Freeway Of Love," and the George Michael duet "I Knew You Were Waiting (For Me)."
She won 18 Grammy awards including a lifetime achievement award. Five of her songs are in the Grammy Hall of Fame. She also was the first woman inducted into the Rock & Roll Hall of Fame.
When Rolling Stone Magazine listed its 100 greatest singers of all time in 2010, they put her No. 1.
"Aretha has everything — the power, the technique," Rolling Stone wrote. "She is honest with everything she says. Everything she's thinking or dealing with is all in the music, from 'Chain of Fools' to 'Respect' to her live performances."
Aretha Franklin through the years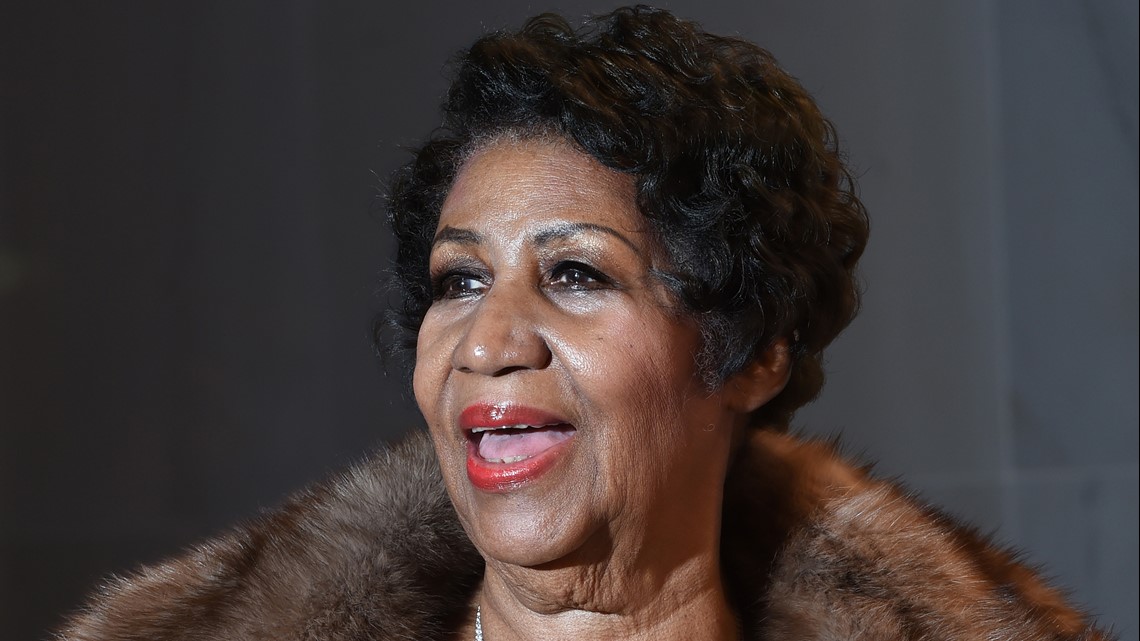 She was also awarded the Presidential Medal of Freedom -- America's highest civilian honor -- in 2005 by President George W. Bush.
PHOTOS | Aretha Franklin honored at Rock and Roll Hall of Fame