Washington — The company behind the overdose-reversing drug Narcan plans to make free doses of its product available to every public library and YMCA across the country.
Nearly 48,000 people died in 2017 from overdoses involving opioids.
The company is offering two doses of Narcan nasal spray, along with educational materials, to all 16,568 U.S. public libraries and 2,700 YMCA locations.
In 2016, the company started a Narcan in Schools program, which offered every school system in the U.S. four free doses of the Narcan nasal spray. Since then, only around 3,500 schools and districts have accepted the offer, Thom Duddy, Emergent BioSolutions VP of Communication said.
The top five states with schools participating in that Narcan program were Pennsylvania, Massachusetts, New Jersey, Georgia and New Hampshire, according to company data.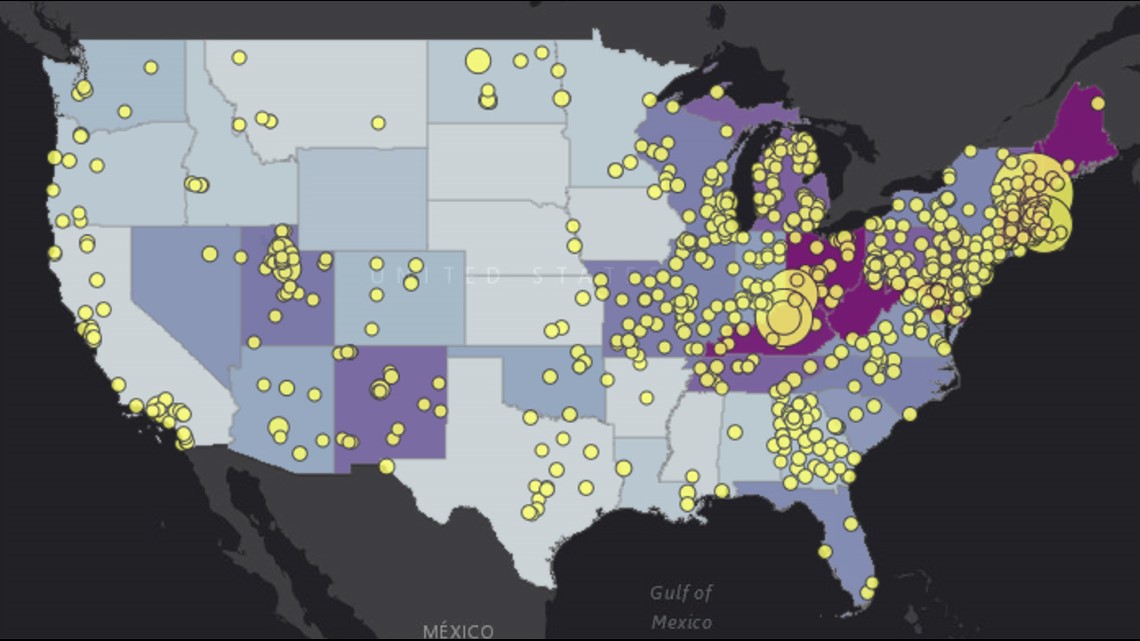 Company president Bob Kramer said increasing their initiative to include libraries and YMCAs was a logical extension of their effort to fight the ongoing opioid crisis.
"Our effort and our priority is doing whatever we can to increase the ease of access and importantly the education benefits around the risks of potential use of opioids and overdose risks," Kramer explained.
Information about the program and how to sign-up has been distributed to all YMCAs locations and through the American Library Association and Narcan's website.
The Associated Press contributed to this report.