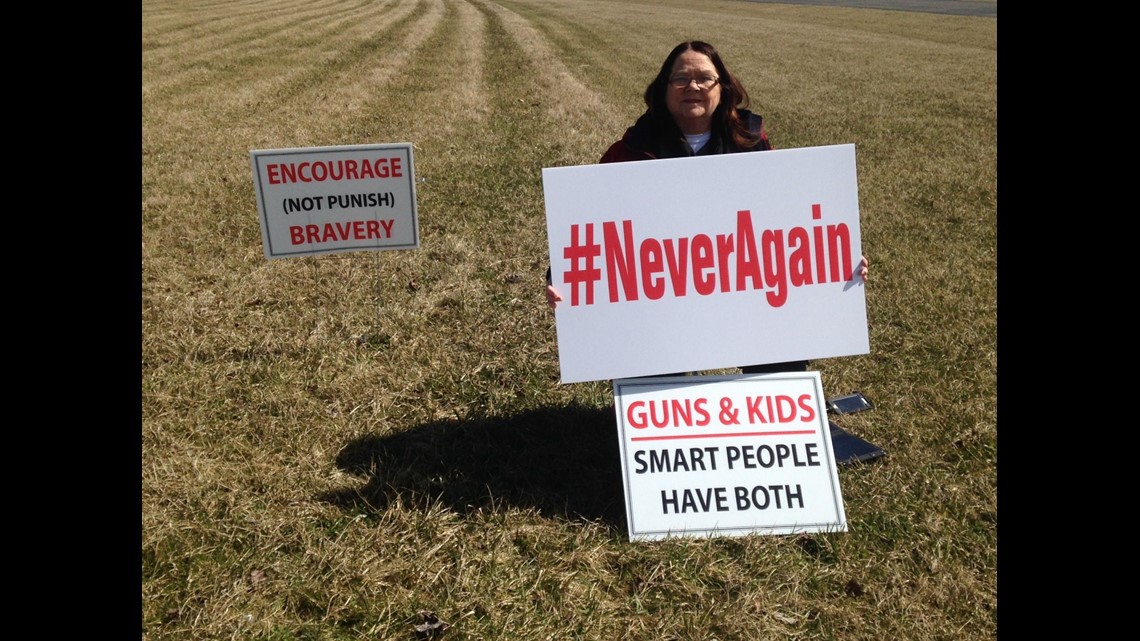 Against the wishes of Madison Junior/Senior High School's administrators, Cooper Caffrey and 42 other students participated in the March 14 walkout, a month after the shooting at Marjory Stoneman Douglas High School in Parkland, Fla. But some in this community of 8,500 residents about 30 miles north of Cincinnati say that if anyone has a right to protest, it's these teens.
Caffrey, now 16, was one of two students shot and two others injured during the resulting confusion Feb. 29, 2016, when James "Austin" Hancock, now 17, stole a gun from his great-grandmother, brought it to school in his backpack and ultimately used it at lunchtime. The other student shot, Cameron Smith, was hit in the back and unable to walk for weeks, according to his grandmother.
Four months after the shooting, Hancock, whom Butler County Sheriff Rick Jones publicly identified immediately after he was taken into custody, was sentenced to juvenile detention until age 21. USA TODAY typically does not identify juveniles charged with a crime, but Hancock's name has been widely reported.
Abby Ison and her family have spent time at a park near the school with signs, one of which says "Encourage (not punish) bravery." Her grandson also was put in detention for protesting.
Caffrey's dad, Marty Caffrey, said he's fine with his son's detention.
"The whole purpose of a walkout is to protest against an establishment," Marty Caffrey wrote on Facebook. "I do not expect the establishment to support the walkout."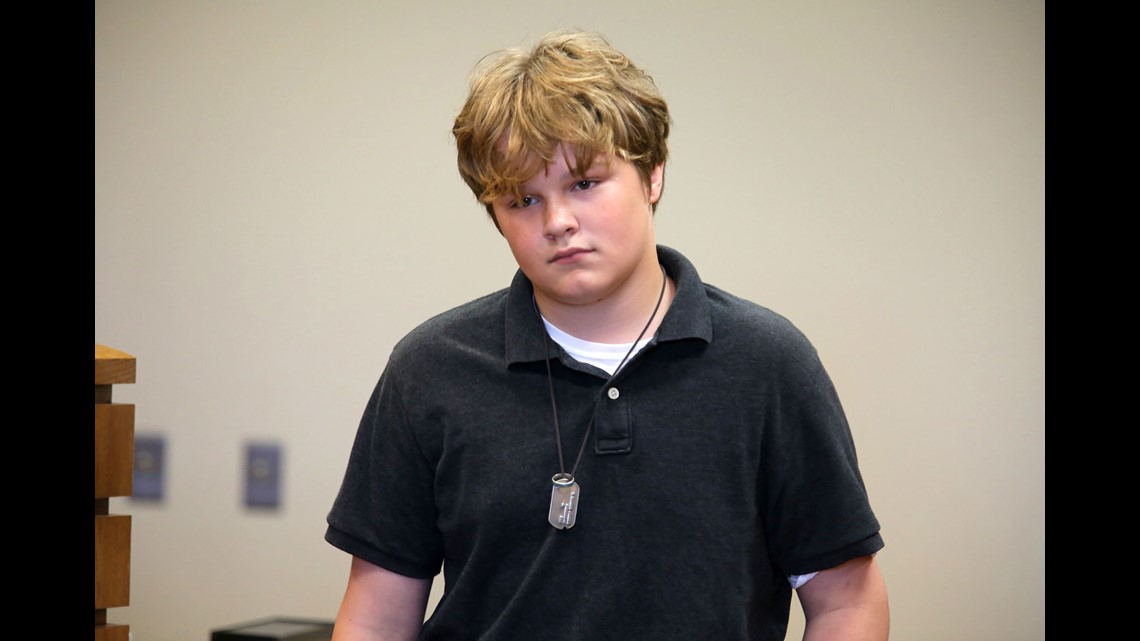 Without any punishment, the protest would have been meaningless, the father told The Enquirer.
Though Cooper Caffrey had gone to school that day without intending to walk out, he got ticked off when his high school principal made an announcement that told students why some were wearing the colors of Stoneman Douglas High but also said teens would be punished for any activity that would disrupt the school, Marty Caffrey said.
Later that morning, he and the 42 other students walked outside into the school's courtyard, where officials shepherded them because the adults thought congregating in front of the school building would be too dangerous. Students tried to walk to the flagpole in front anyway as school resource officers commanded them to stop.
They ended their 17-minute demonstration in prayer and returned to classes.
This past Monday, Cooper and Marty Caffrey went to their first Madison Local School District meeting. Protesting students owed the school resource officers an apology, board President David French said.
"We are a society of rules," another board member said after Superintendent Curtis Philpot told them to expect more protests in April, including one to mark the anniversary of the April 20, 1999, Columbine High School shooting in Littleton, Colo.
Cooper Caffrey immediately turned to his dad.
"It was like being shot all over again," the teen later told his father about French's words.
Then the school board began discussing a program that could arm teachers, and Cooper Caffrey put his head in his hands.
"We should come to every single one of these things so that doesn't happen," Cooper Caffrey said.
The next day, the teen brought a petition to school to protest the idea of arming teachers and started gathering signatures.