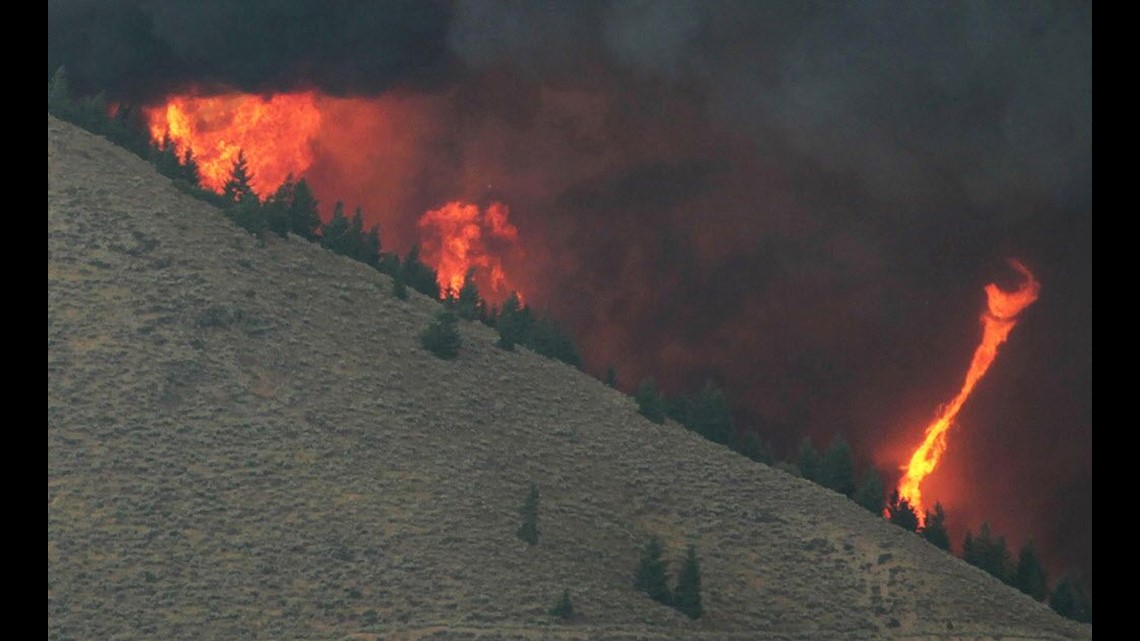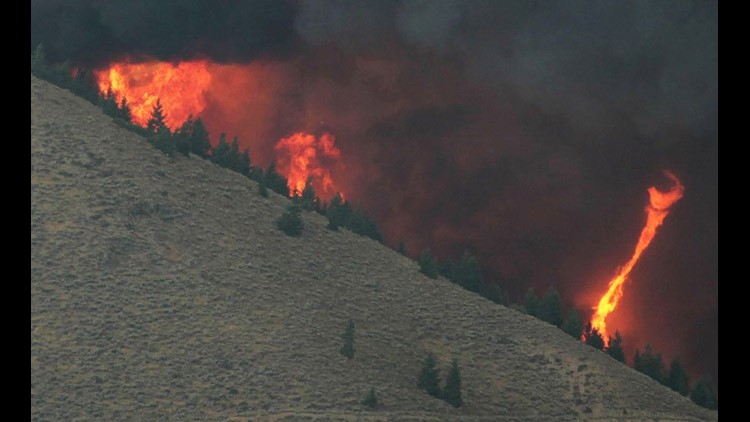 The devastating fire tornado that spun up during the Carr Fire last week had 143 mph winds, according to a preliminary report from the National Weather Service Thursday. This is equal to an EF-3 tornado on the five-level Enhanced Fujita Scale.
"Depending on the final number, this might actually be the strongest 'tornado' in California history, even if it wasn't formally a tornado," UCLA climate scientist Daniel Swain told the Los Angeles Times.
Also known as a fire whirl or firenado, the weather service described it as "a rotating column of fire induced by intense rising heat and turbulent winds. Intense fire whirls can be violent and cause damage similar to tornadoes."
Fire tornadoes range in size from less than 1 foot as much as 500 feet in diameter, the Bureau of Land Management said.
It spun up between 7:30 and 8:00 p.m. PT on July 26. Preliminary reports include the collapse of high tension power line towers, uprooted trees, and the complete removal of tree bark.
Craig Clements, the director of San Jose State University's Fire Weather Research Laboratory, told BuzzFeed that the vortex of fire may have been the strongest ever recorded. "This is historic in the U.S.," he said. "This might be the strongest fire-induced tornado-like circulation ever recorded."
So far the Carr Fire has claimed six lives, destroyed over 1,500 structures, and burned some 206 square miles, Cal Fire said. That makes it the sixth-most destructive and 20th largest fire in state history.
The damage to the region is so severe – roads are blocked by downed power poles, bridges are damaged and fires continue to burn – that more than 20,000 evacuees still have not been allowed to return to their homes.
Contributing: The Associated Press
Northern California wildfire forces evacuations