The City of Shelton welcomed a new neighbor to town Saturday – Marine Sgt. Milan Franklin.
Franklin lost both legs to an IED attack in Afghanistan back in 2011. He's now medically retired. He walks with dual prosthetics, and sometimes uses a wheelchair.
In July, the non-profit Homes for Our Troops broke ground on a new accessible home for Franklin and his wife. On Saturday, the group presented the completed home to him.
"Our main effort is to help our veterans rebuild their lives, and get on with whatever they're going to do," said Bill Ivey, the group's executive director.
Homes For Our Troops has completed 272 homes in 42 states, with five in Washington, Ivey said.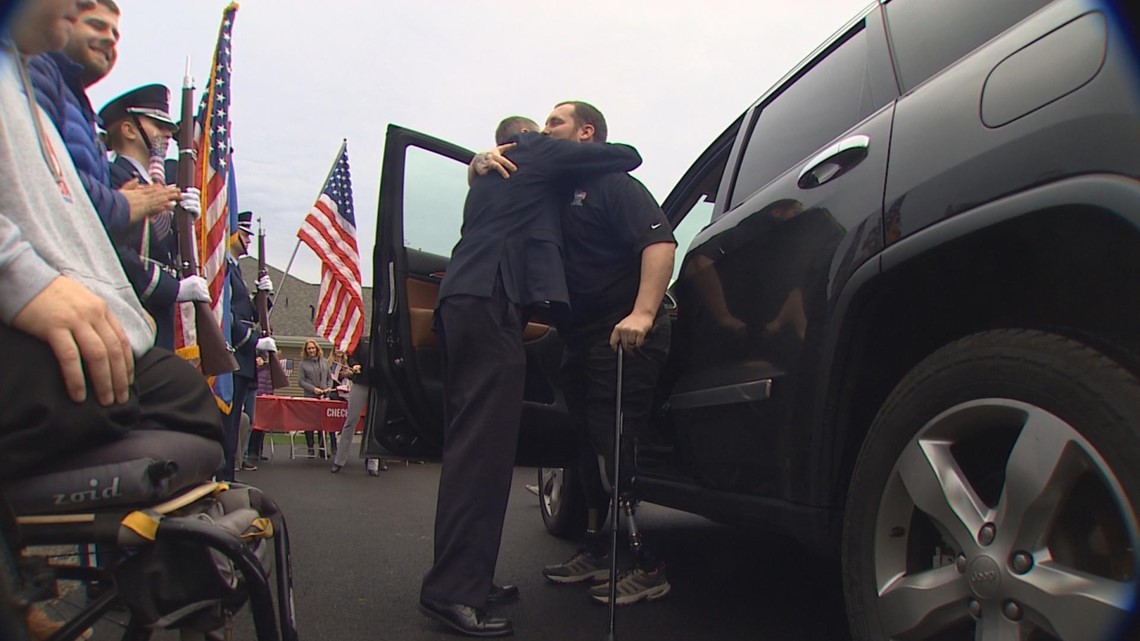 The new house is entirely accessible for Franklin's wheelchair.
"I just can't believe it's our home, honestly," said Franklin.
The Franklins raised a flag in front of the new home, following a ceremony with those that helped build it.
Now, he said he's looking forward to focusing on his art. Since his injury, Franklin has rediscovered a love for drawing.
"It enables me to do something I love," he said.
"We're over the hump," his wife Del agreed.
"Today is officially the first day of the rest our lives," he said.