The Washington State University marching band performed the University of Washington fight song Friday at the Apple Cup after the Husky band didn't make the trip due to a charter bus crash.
The Cougar band learned the song after the crash and performed it before the game started.
A section of the stands at Martin Stadium was also marked off and left empty in honor of the UW band members.
Of the 52 people on board at the time of the crash Thursday night, 39 were taken to local hospitals, according to the Washington State Patrol. The remainder were taken to George Washington Elementary.
Two people involved in the crash remain under medical care for non-life threatening injuries, according to UW officials.
The charter bus was one of six taking members of the band and spirit squads to Pullman for Apple Cup.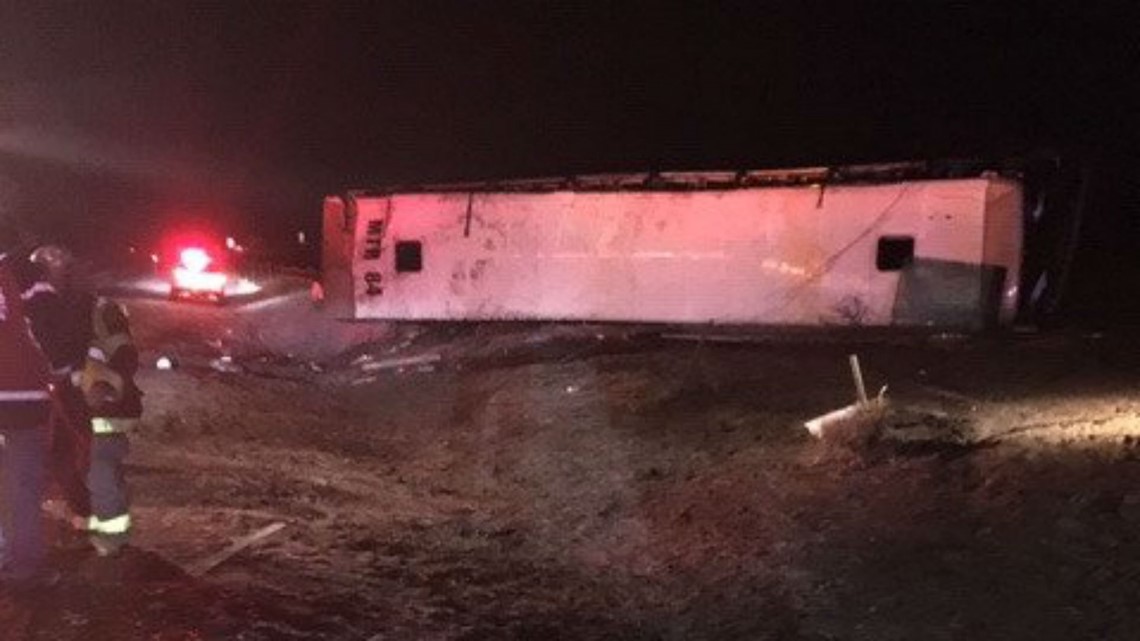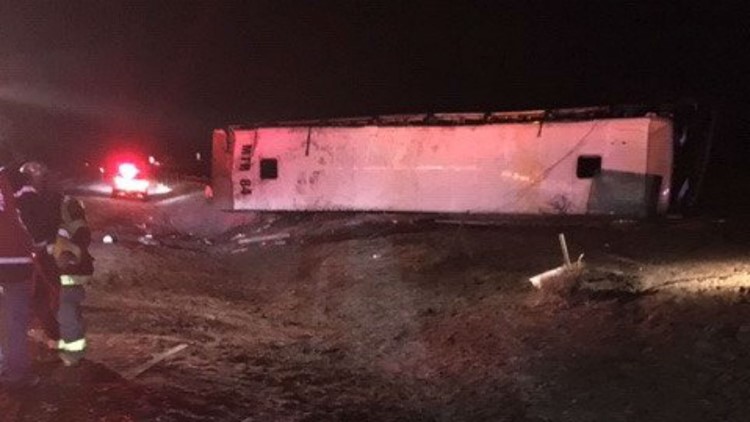 "The Husky Marching Band is like a family, and we do everything together," Director of Athletic Bands Brad McDavid said. "With that in mind, the band will not attend the 2018 Apple Cup game in respect and consideration of the recovery our students and staff need following our bus accident last night."
The charter bus rolled over on eastbound Interstate 90 at milepost 143 near George, Wash. According to the Washington State Patrol, the bus lost control, drove into the ditch on the right shoulder, and rolled.
None of the people on board were seriously injured, according to the Grant County Sheriff's Office. Injuries included cuts and complaints of general pain and back pain, according to UW spokesman Victor Balta.
Balta said student and staff safety was the university's "top priority" and their thoughts were with the students and staff involved in the crash.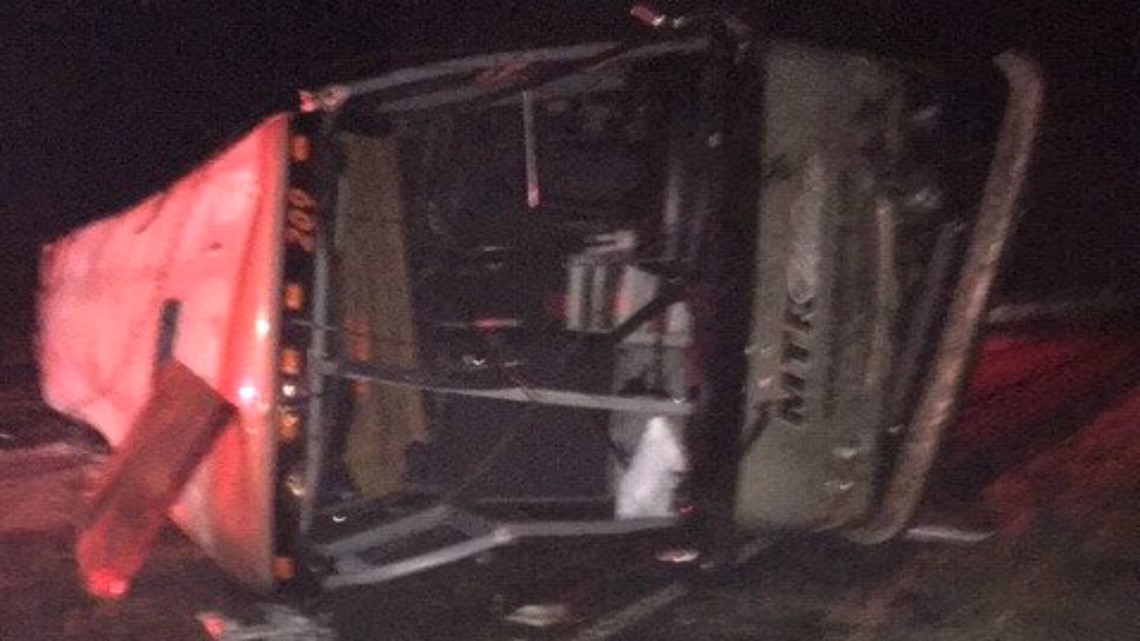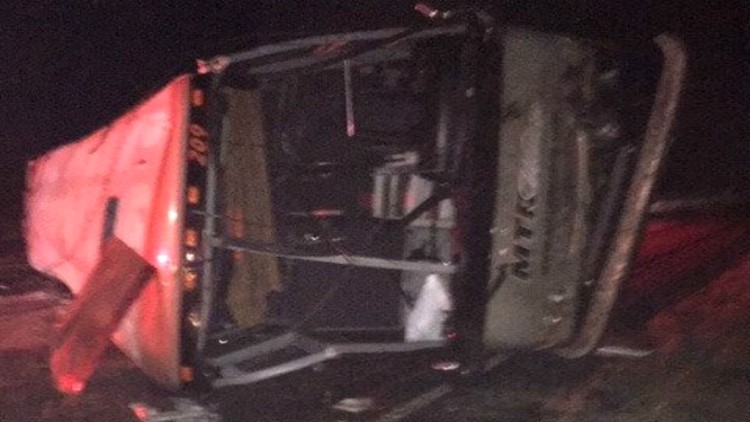 A winter storm warning is in place for the Cascade Mountains through Saturday with a dusting to six inches expected between 2,500 and 3,000 feet of elevation.
The bus was traveling in "extremely icy conditions," according to Washington State Patrol Trooper Jeff Sevigney.