SEATTLE — A historic snowstorm brought several feet of snow to the Cascades last week, forcing the Washington State Department of Transportation (WSDOT) to close the four main mountain passes for safety reasons.
Snoqualmie and Blewett passes reopened Sunday, but White and Stevens passes didn't reopen until Thursday.
But it wasn't just snow and dangerous driving conditions that kept at least one of the passes closed.
White Pass briefly opened Monday afternoon, but it was short-lived. The pass closed hours after it reopened due to a rockslide and unstable slopes. The WSDOT said the rockslide left a large boulder exposed about 125 feet above the highway near milepost 144.
The department tweeted the boulder is about 12 feet by 8 feet by 6 feet, which is "about the size of a three-quarter-ton pickup and likely would take up most of a two-car garage interior."
Geotechnical engineers assessed the scene this week and determined the boulder could dislodge with additional snow, rain, and freezing and thawing temperatures, and it was too dangerous to reopen the highway.
A specialized crew began working to remove the large boulder Wednesday. They had to place air bags below the boulder and inflate them, which caused the rock to break apart as it fell.
The WSDOT said there was continued avalanche danger in "rare paths" of Stevens Pass and multiple 30- to 35-foot-tall snow slides over the roadway this week. There were more than 200 snow slides in Tumwater Canyon, east of Stevens Pass, since last week - affecting the state's ability to reopen the pass itself.
In addition to all the snow, freezing rain and ice were also issues across Stevens Pass. The WSDOT tweeted two photos Wednesday morning showing crews attempting to remove "several inches of compact ice" from the roadway.
The department said crews were forced out of the area Tuesday because of avalanche danger and freezing rain. WSDOT crews "completed about 80% of snow slide clearing" on the west side of Stevens Pass before conditions changed Tuesday afternoon.
The department's avalanche team did more work Wednesday morning that "resolved immediate avalanche risk," but that work also created more snow and debris that needed to be clear off the road, the WSDOT said.
Earlier this week, the WSDOT warned drivers about deer on U.S. 2 when Stevens Pass opened.
"The snow is too deep and unstable for [deer] to climb the canyon walls and the only place for them to walk is in the single plowed lane or blower cut, giving yet another obstacle for crews to work around," the WSDOT posted on Facebook Wednesday morning.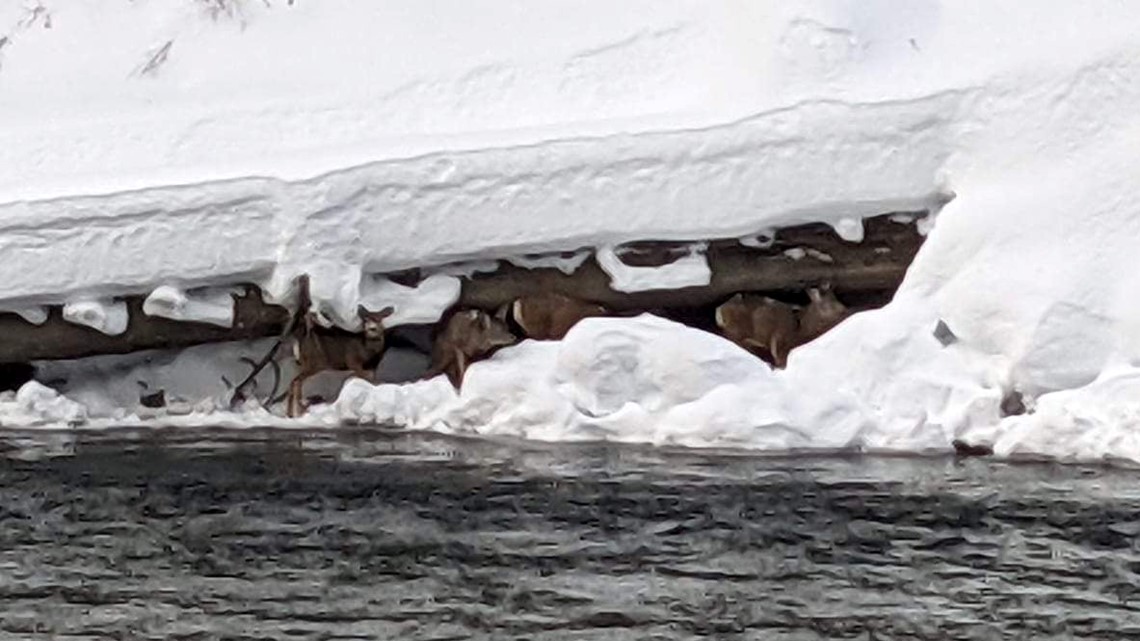 The department said crews have used pickup trucks to herd the deer up or down Tumwater Canyon and safely out of the way. The WSDOT warned that "drivers need to be really careful as the deer are going to be tired, hungry and stressed so please stay extra alert as they may not be able to move out of the road as quickly."