A Woodinville High School senior who is one of the best competitive indoor rock climbers in America is embarking on a journey that could end at the 2020 Olympics in Tokyo. Drew Ruana just needs a little help getting there.
Climbing is a new sport to Olympic competition.
"Right now I'm ranked number one in the overall men's circuit in the U.S.," the 18-year-old said sheepishly. "All climbers now are kind of prepping for it, like trying out for it. There's only 20 spots though (worldwide)."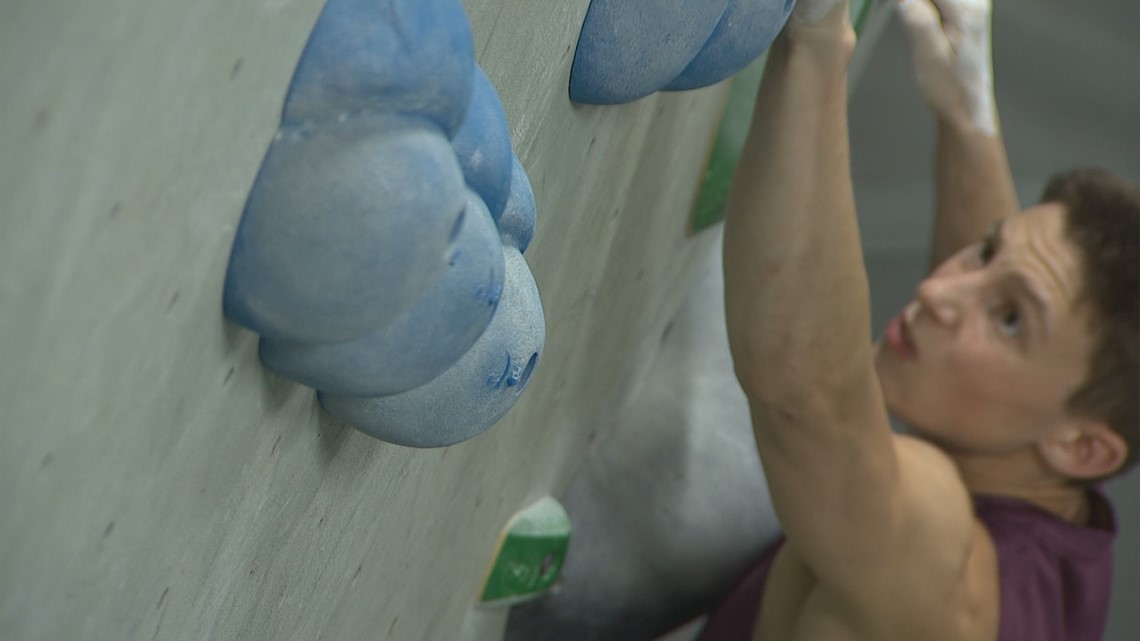 Ruana says his training sessions after school routinely lasts several hours.
Ruana started a fundraising campaign to help him pay for climbing competitions in Europe this summer.
"Because Europe's expensive," he chuckled.
Europe would be his training ground for the Olympics, where his focus is on three disciplines: sport, bouldering, and speed.