Before you fly a kite at Gas Works Park, you should know what you're standing on.
A "derelict, obsolescent, dump-heap, industrial wasteland."
That's how Richard Haag, the park's landscape architect, described the site before it opened in 1975. But few people today know just how contaminated one of the city's most iconic parks is.
The Seattle Gas Light Company gasification plant that can still be seen at the park was once the primary source of energy for Seattle. By the time the plant shut down in 1956, byproducts like sulfur, arsenic, and coal tar had leaked into the soil.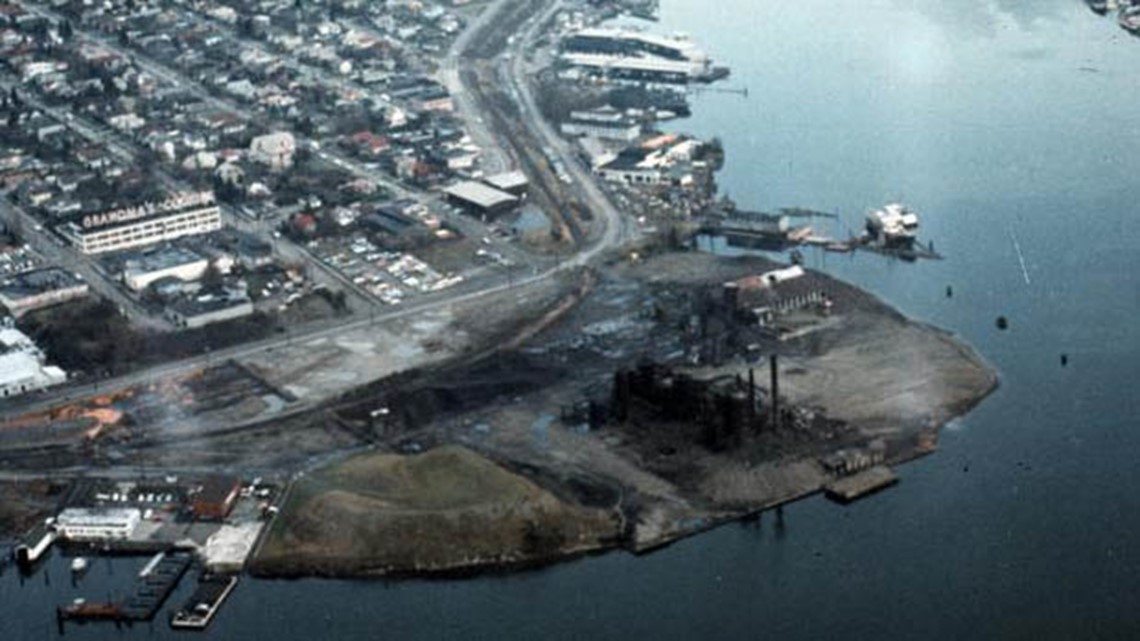 Instead of removing the contaminated soil and sludge from the area, Haag decided to clean the land using a new process called bioremediation.
"They took sawdust and some biosolids – you know, sludge from the treatment plant – and mixed it with kilometric material, spread it around, mounded it up," David Graves, senior planner at Seattle Parks & Recreation, said.
The result was what is now known as Kite Hill.
Is it still toxic?
The Washington Department of Ecology conducted several environmental cleanups in the park between 2000 and 2006. As part of the process, most of Gas Works Park was covered with a protective barrier and capped off with up to two feet of clean topsoil. But Kite Hill was not included in the cleanup.
But a few years ago, the Department of Ecology took soil samples and found some contamination at the hill.
"What was at the surface of Kite Hill was this mix of biosolids, and sawdust, and contaminated material, and some clean material, and that's what really got mounded up over Kite Hill," Graves said.
Another reason the city added a new soil cover to Kite Hill was in preparation for an in-water cleanup of contaminated sediment on the perimeter of Lake Union that is expected to begin in late 2018.
"A bulk of the contamination in front of the park is from Gasworks," Graves said when asked about the warning on the city website stating the sediment in the lake contained hazardous materials.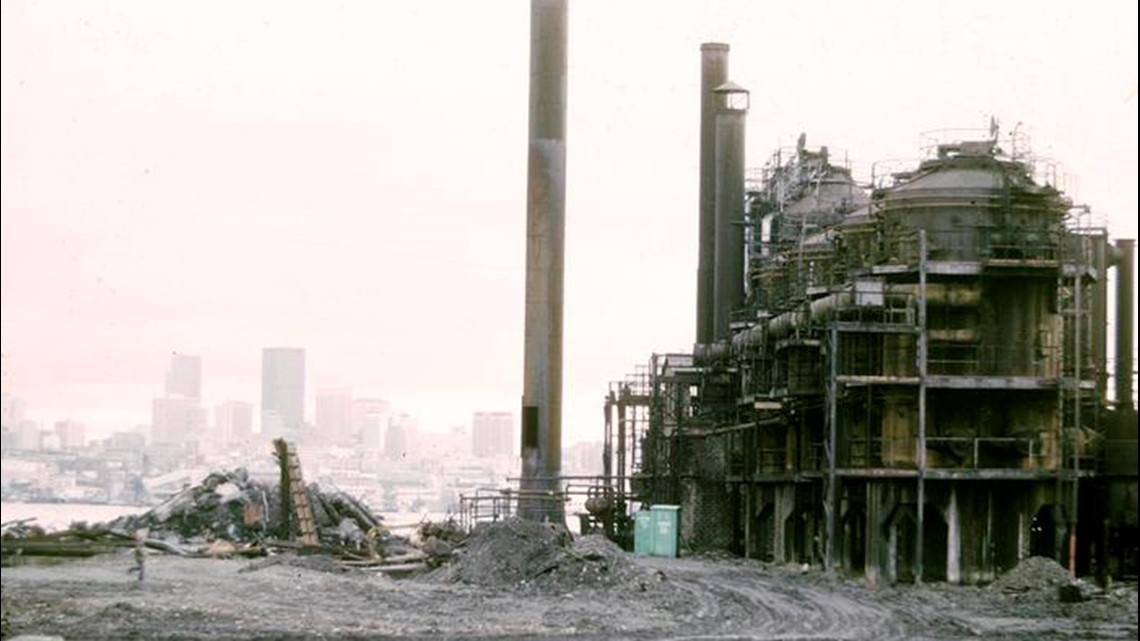 Overall, Graves says the water quality in Lake Union is "pretty good, but we don't want people out there stirring up the sediment." That is part of the reason why swimming, fishing, wading, or launching boats from the park into Lake Union is not allowed.
As for health risks, Graves said it's "like a long-term chronic exposure risk." You won't get blisters or burned if you come in contact with the sediment, "it's not that kind of contamination, but you would want to wash it off."
The average visitor shouldn't have anything to worry about. Just don't eat the dirt.