A West Seattle woman is frustrated with a parking situation she only sees getting worse.
It came to a head for Kim Halley when she saw another proposed land use sign outside a home on 40th Ave SW near SW Edmunds St.
"Another multi-unit building with no parking planned," Halley sighed.
The development will house 27 units, just south of the bustling Alaska Junction.
"It's just ridiculous," Halley said. "I feel it's irresponsible of the city not to require a parking plan of some sort from developers."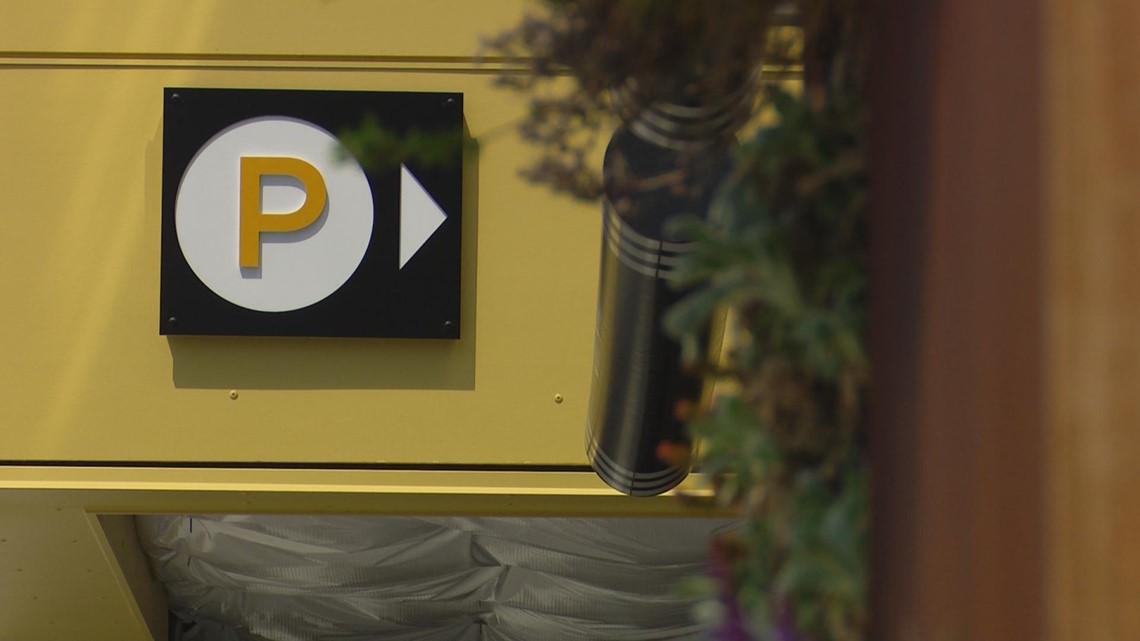 "There are too many projects where they don't plan for parking," she added. "One right here, one two streets up – everywhere."
She said it's already difficult to find parking around her home and only sees the issue getting worse.
"At the end of the day, it's packed with cars," she said, gesturing at the street.
Seattle's Department of Construction and Inspections said it expects 70,000 more households by 2035.
"In order to manage the expected growth, we have focused denser housing development in our more walkable communities which have access to goods and services and more robust transit options," said department customer service manager Bryan Stevens. "These areas are designated as urban centers or urban villages. Providing parking in new housing is optional in these areas with access to frequent transit service. Meaning, a property owner makes the decision, based on the tenants they are marketing towards, whether to provide parking as an amenity."
"Our policy is to allow the market to dictate demand," Stevens added.
Demand, Halley said, is exactly the issue.
"I take the bus when I can, but I can't take it everywhere," she said. "If it's going to take a few transfers and a couple of hours to get where I want to go, I'm going to drive. That's the reality. So people are going to need a place to park."
Construction and Inspections said two-thirds of new housing developments in these transit-served areas voluntarily building parking. Several large structures in the Alaska Junction include underground parking and a proposed housing unit several hours down on 40th includes parking spaces.
"It's also fair to note that creating parking in new buildings doesn't mean the tenants will need it or pay to use it," Stevens said. "Per King County's Right Size Parking Study, 35% of parking spaces within existing Seattle apartment buildings are going unused. This led to recently adopted changes which now allow owners of these buildings with unused parking to share their parking spaces with others. This allows someone parking on-street to partner with a building owner and use their existing parking."
Stevens noted that the city estimates a single underground parking space can cost developers $40,000 to $60,000, a cost the city worries is often passed on to tenants.
Still, Halley said she's feeling the crunch for space.
"I feel like West Seattle is the gem of Seattle, but with the way our planners and council are operating, it's quickly losing the luster," she said.
It's why Halley commented on the proposed project, asking for a parking plan and hopes her neighbors will do the same.
"Just one parking space per unit, we'd be happy with it," she said.