It's tough to stay in our homes when many don't have air conditioning in the Pacific Northwest. The bad news is that many stores have sold out of portable air conditioners, but the good news is that you can make your own for less than $35 and in less than an hour.
It's not the same as having a high powered unit but making a small, portable AC is as easy as having some ice, elbow pipes, a fan and a cooler. It could make a world of difference in a small space. Michelle Li and her sister Hyun Jung gave it a try: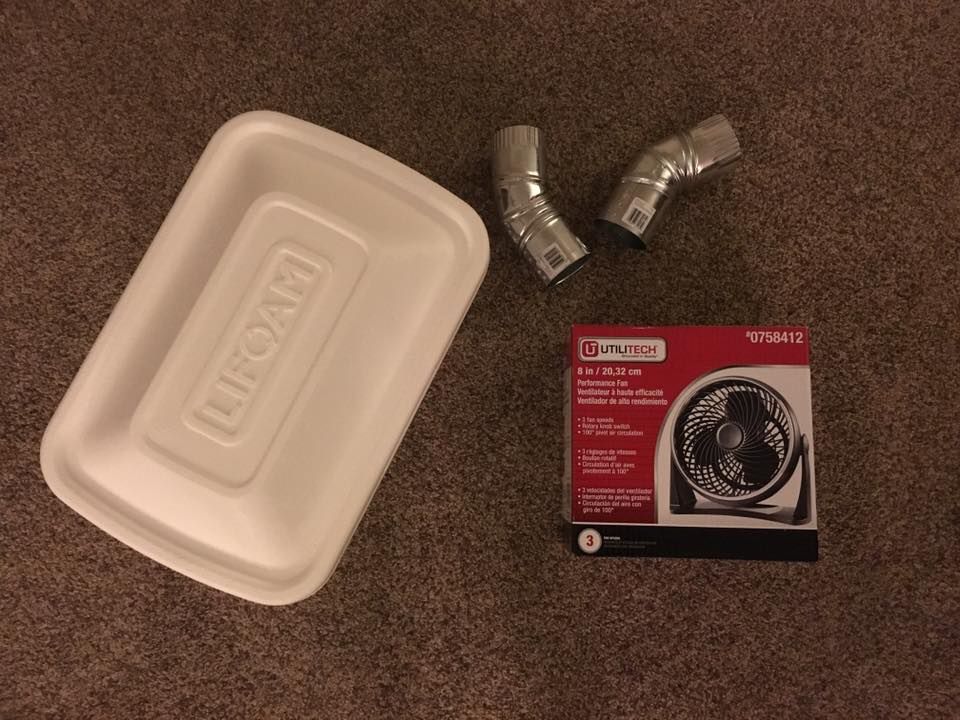 We used a three dollar styrofoam cooler because it was easy to cut and inexpensive. You can use a more environmentally-friendly cooler, but you'll probably need power tools to cut those holes.
Trace and cut out two holes on your cooler for your elbow pipes. We used 3-inch pipes that can be found in the roofing section at a home improvement store. They each cost $3.58.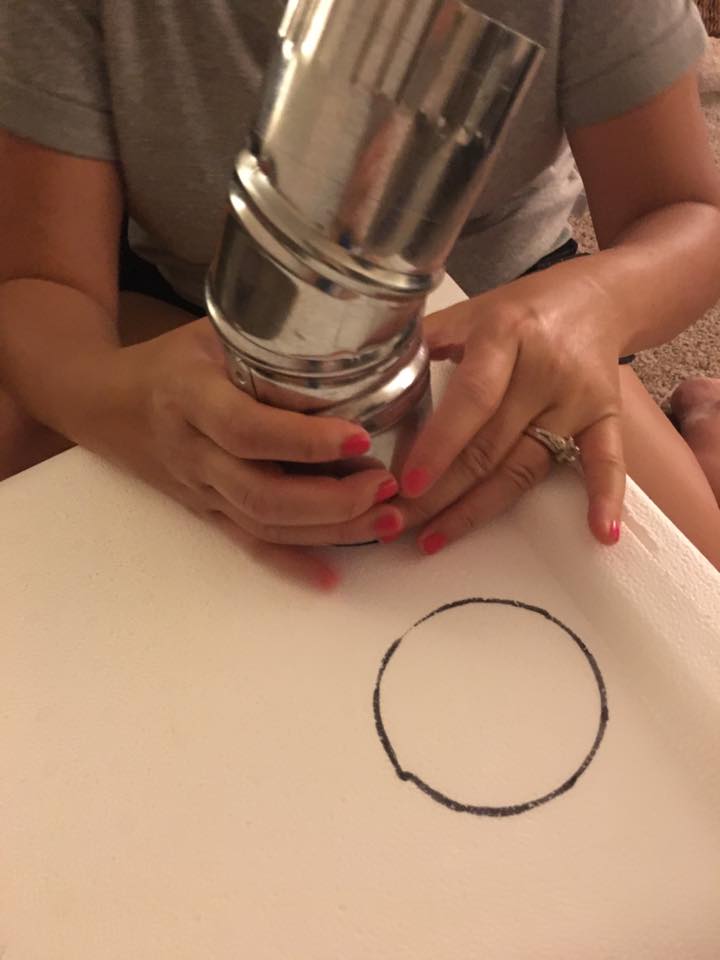 TIP: Cut inside your traced lines at first to avoid cutting a hole that's too big. You can always trim more away later.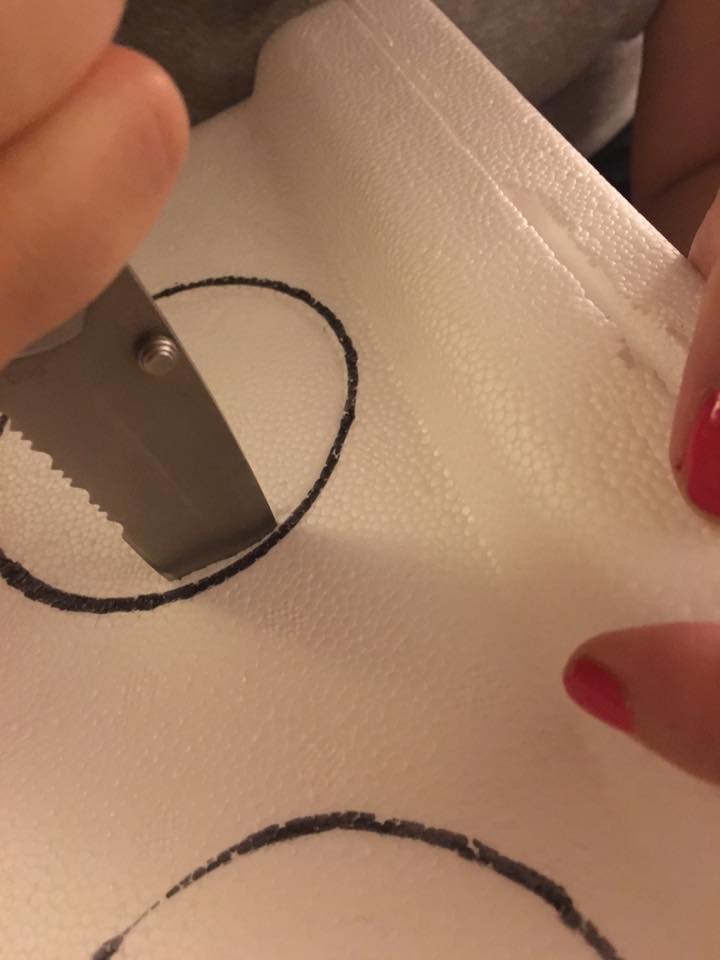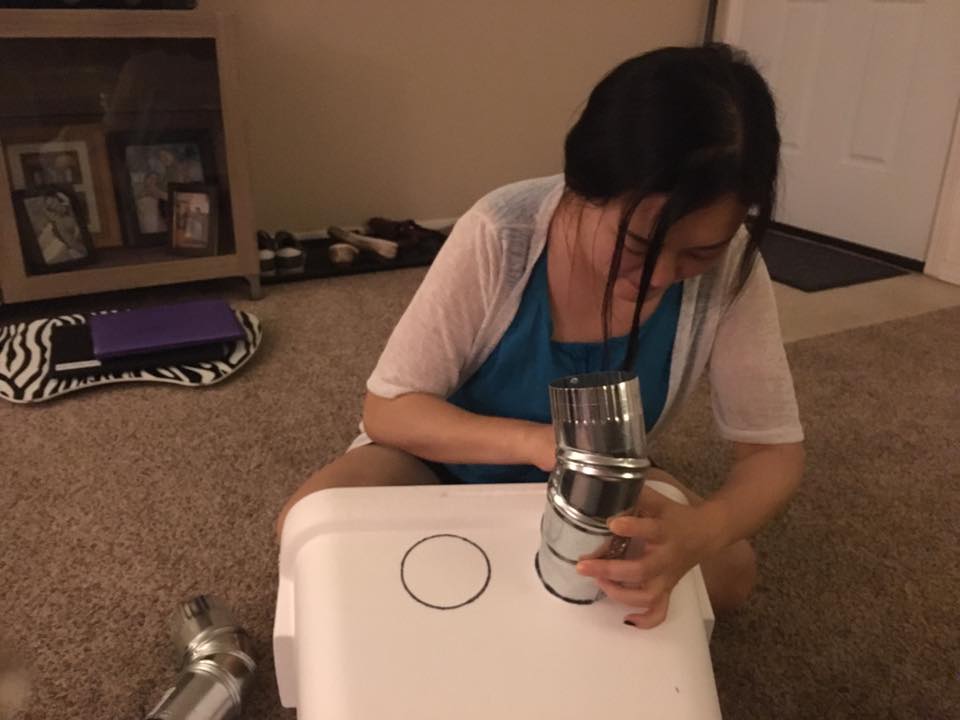 After that, trace and cut out a hole for your fan on the lid of the cooler. The bulk of this project's cost is the fan so if you have one, use it! Our fan cost $18 at a home improvement store. (We wanted a solar-powered fan so we could take it out, but we couldn't find one in the store.)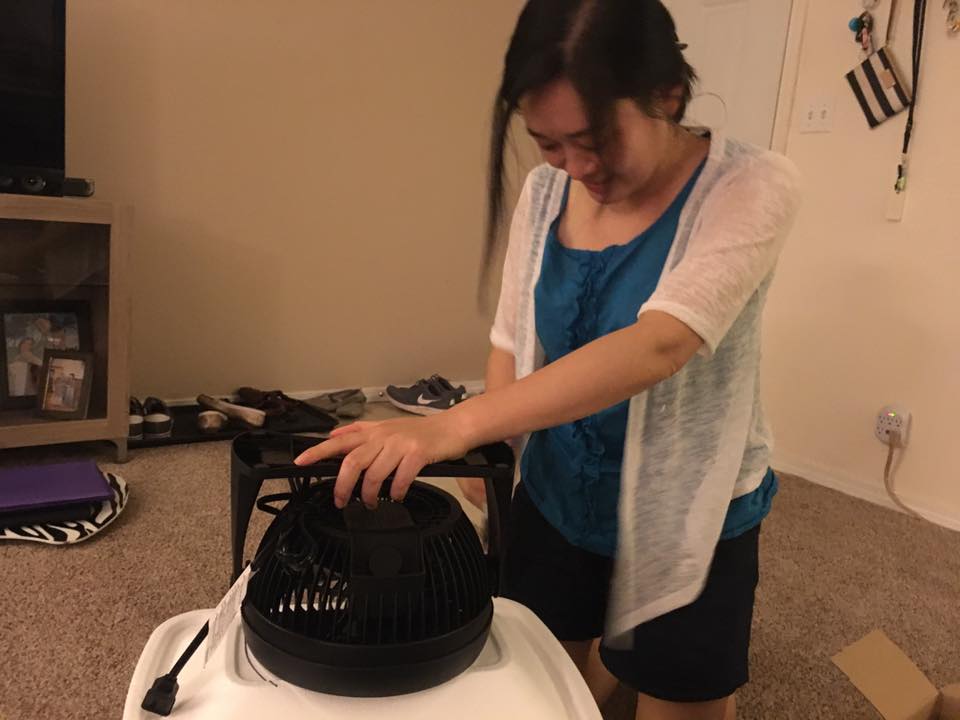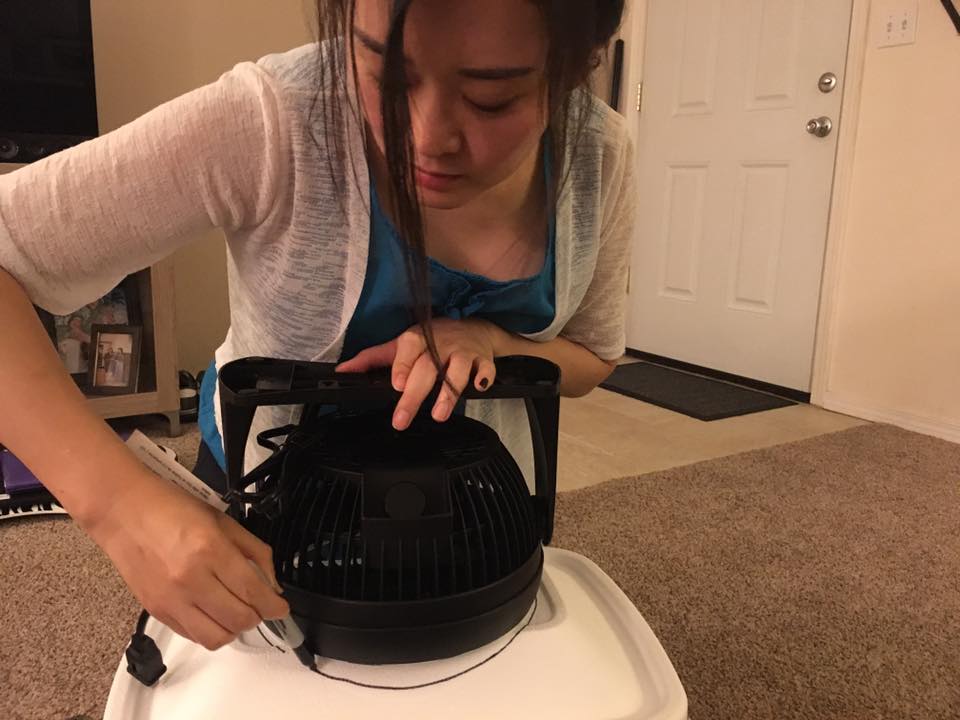 If you're using styrofoam, vacuum out all of the little pieces!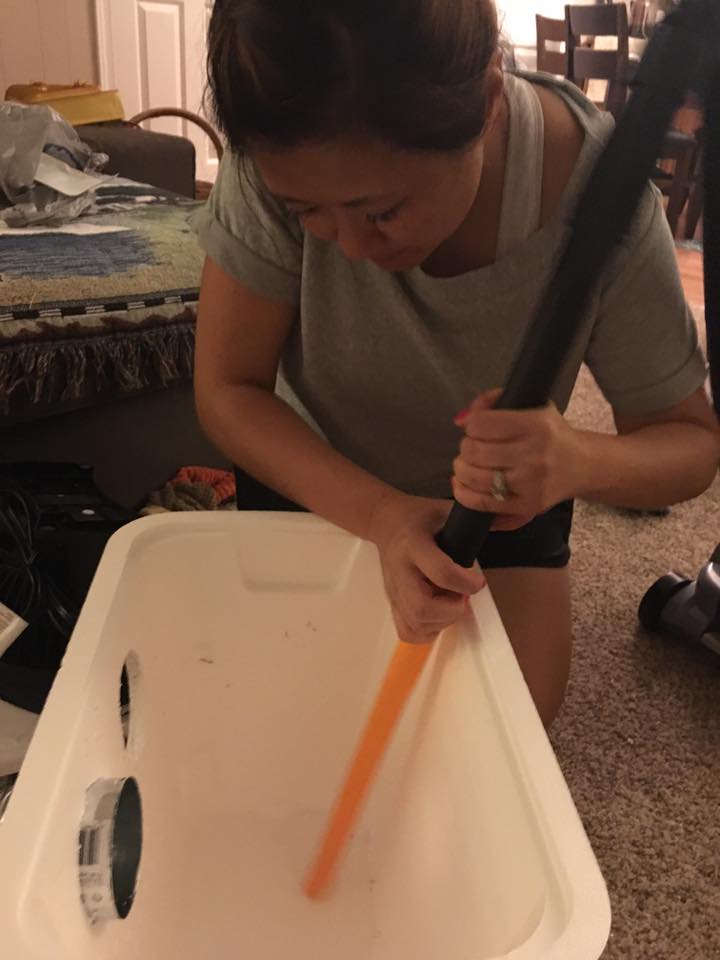 Now you're ready for your ice. You can also use freezer packets, frozen water bottles or ice water. Ice water will be your coldest bet, but it could potentially be your messiest! We also had some old raffia laying around and taped it to our vents to see the air flow.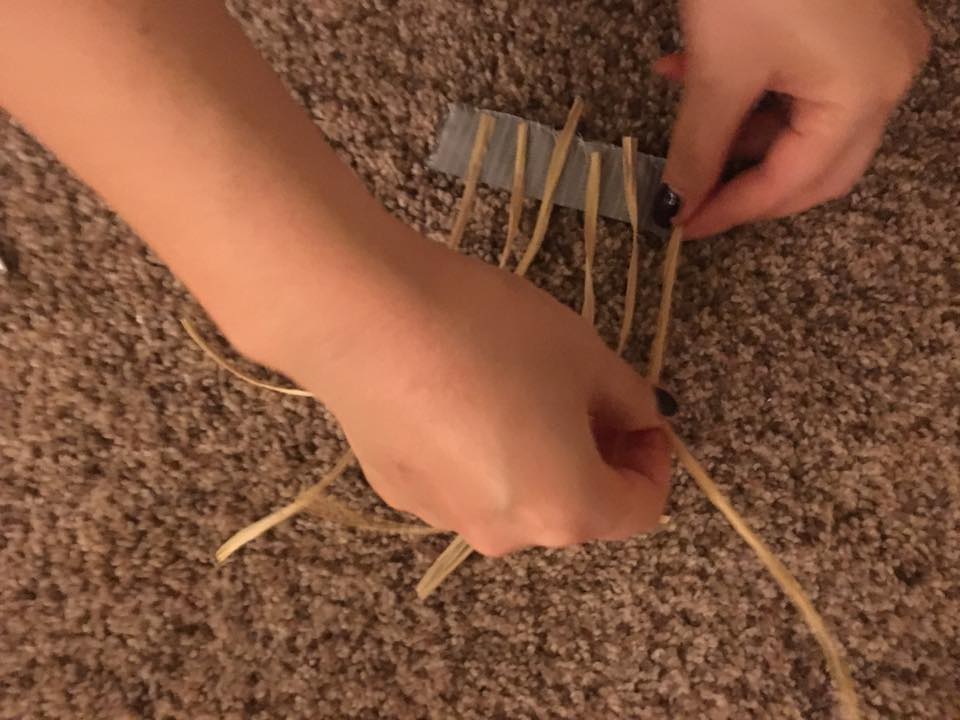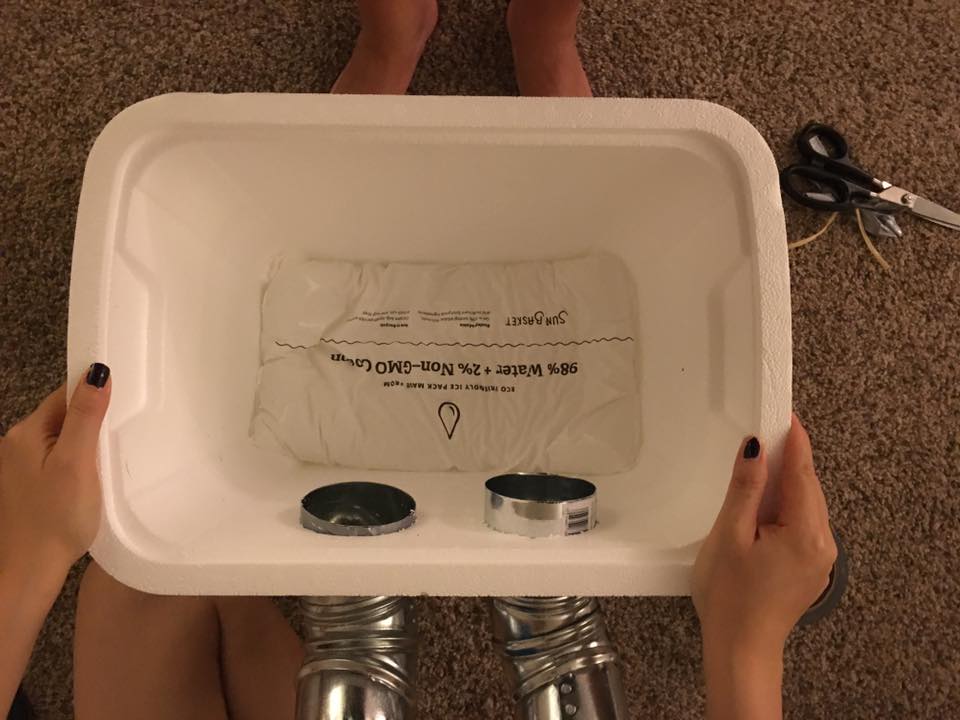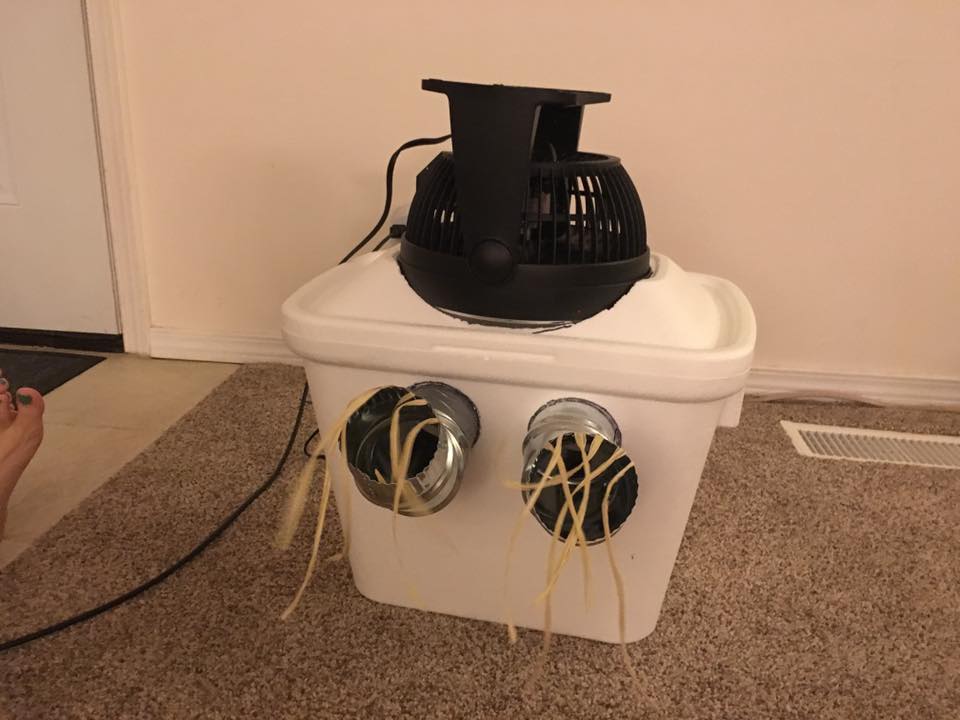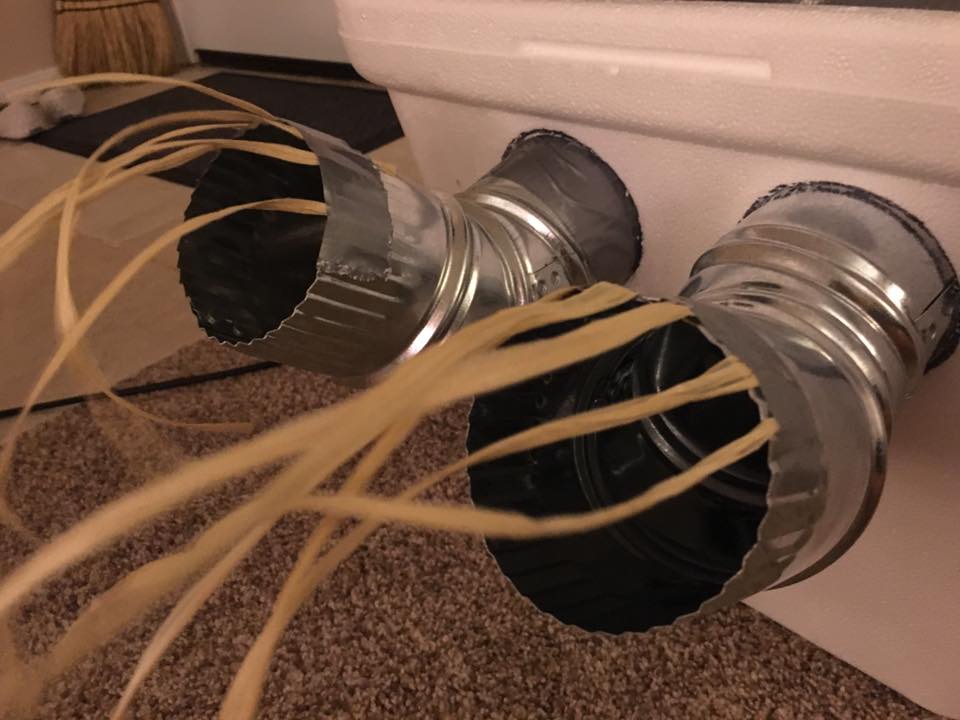 Now you've got a small, homemade AC unit. Good luck! - Michelle