Washington school district covers up special ed failures
A KING 5 investigation found that Mabton School District officials not only failed to educate their most disabled students, but administrators tried to cover up the problems along the way.
Taylor Mirfendereski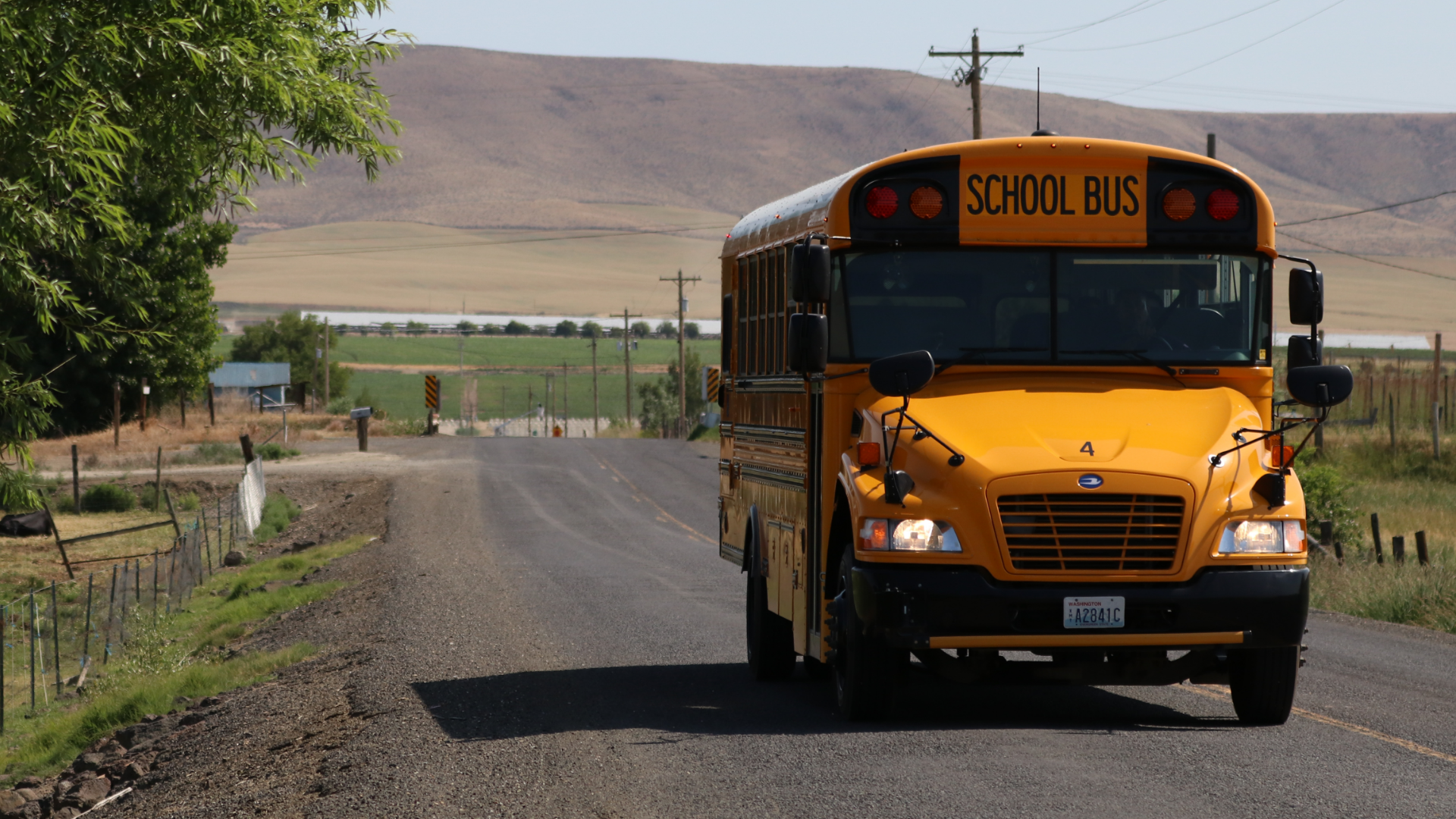 Editor's Note: If you are viewing this story in the KING 5 app, click this link to see the full story with photos and video.
Cover Up
:
MABTON, Wash. — Jaylyn Cisneros practices reading the letter A in Braille at her Yakima County kitchen table.
"A. A. A. A. A," she mumbles, as her mother, Cindy Cisneros, cheers over the teen's shoulder, rewarding her with a single cashew.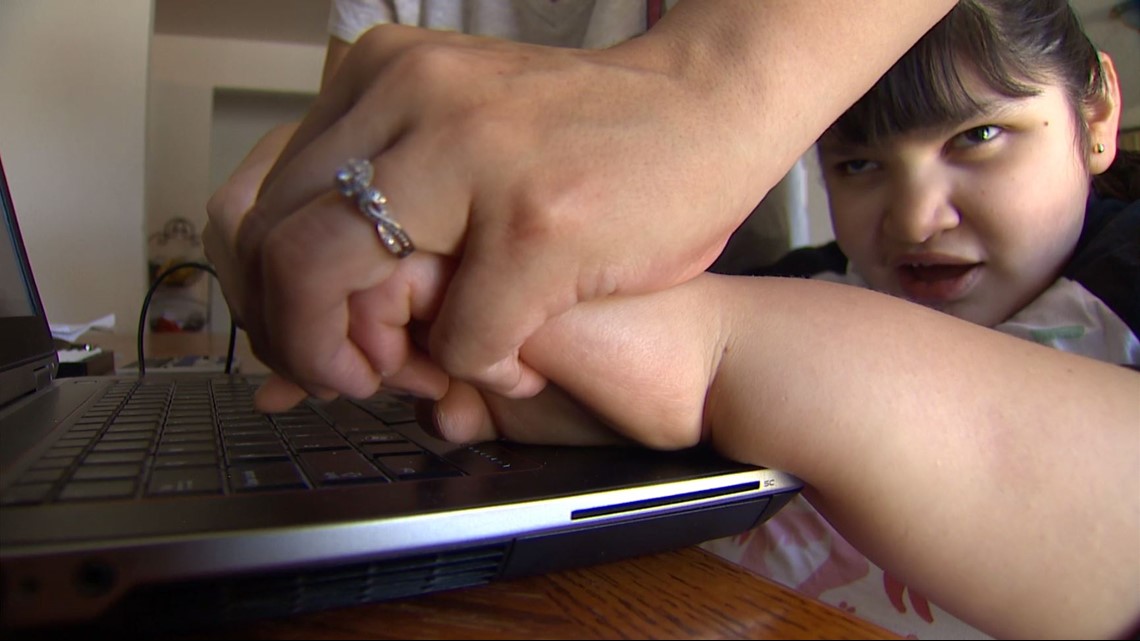 The 13-year-old Mabton student is blind and developmentally delayed. She's learning to read the first 10 letters of the alphabet, with help from her new Braille-certified teacher who Skypes with her twice a week.
But Jaylyn's parents believe the soon-to-be high school freshman would be much farther along, if the Mabton School District didn't violate special education and discrimination laws.
For the first time, Jaylyn is receiving consistent instruction from a teacher who is qualified to educate students who are blind, as state law requires. But it took a formal complaint and a 2017 settlement agreement with the district for Jaylyn to get this basic right.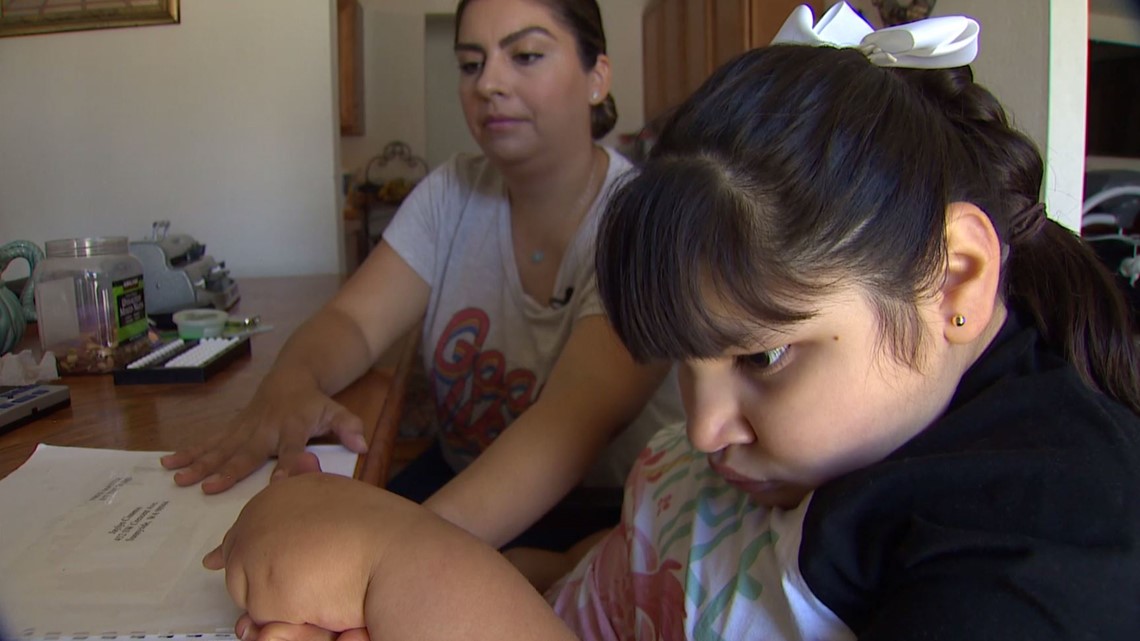 "We're trying to catch up. Had she had that (instruction) before, who knows where she would be?" Cisneros said. "She really should have had an hour of Braille every day — just like any other student would have English and math (class) for at least an hour a day."
A review of Jaylyn's education records reveals her actual instruction didn't even come close to the daily Braille lessons professionals said she needed. According to her school records, Jaylyn worked with a teacher for the blind once a month in the 2015-2016 school year — even though learning Braille was among her greatest needs.
E-mail exchanges between Mabton educators show that the Braille machine Jaylyn used frequently stopped working. And teaching assistants complained to their superiors that they lacked a specialized curriculum and the training needed to adequately teach her and other students with severe disabilities.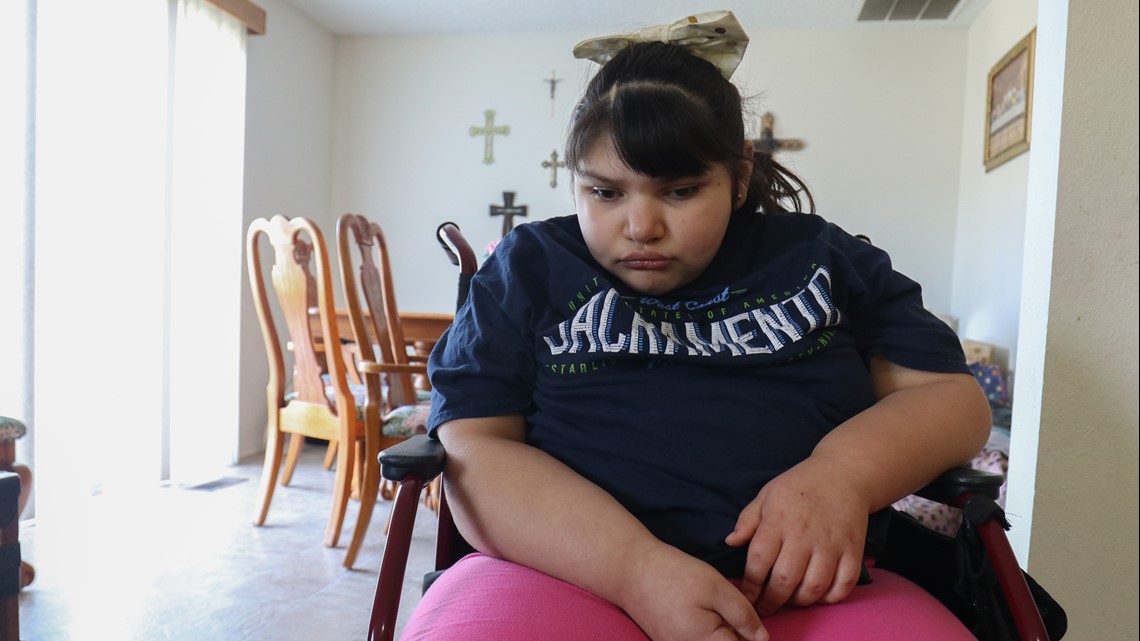 Jaylyn's story shines a light on a broken special education system within the Mabton School District. For years, district officials violated state and federal special ed laws, including the Individuals with Disabilities Education Act (IDEA) — the law that guarantees the right of all students with disabilities to receive the specialized services they need to reach their full potential in school.
In July, a KING 5 investigation first exposed a pattern of district failures that affected Anthony Moran — a 17-year-old non-verbal student with autism — and an unknown number of other students with the most severe disabilities, including Jaylyn.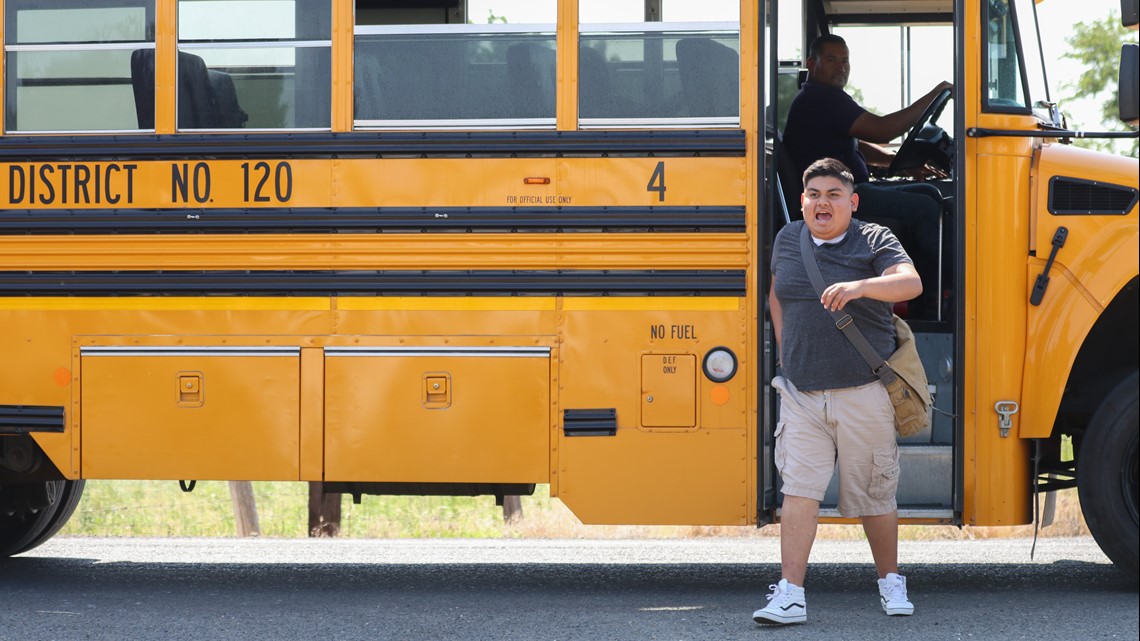 Officials dismissed those students from school early for at least a decade. They also denied some students access to assistive technology and disability specialists who provide instruction that is critical for student progress, according to a KING 5 review of more than 700 pages of Mabton education records and legal documents.
But the Eastern Washington district did more than fail to educate those students with special needs. Administrators tried to cover up their shortcomings. A new KING 5 investigation found that Mabton officials:
Falsified documents, including legally binding education plans
Withheld information from parents and deceived them about the services their children received
Fired an employee who tried to expose what was happening
"It's the most egregious (school district) that I've come across because of the number of issues and the length of time that the issues have gone on," said Kerri Feeney, a Richland-based attorney who has represented the families of four Mabton special education students in the last year, including Jaylyn.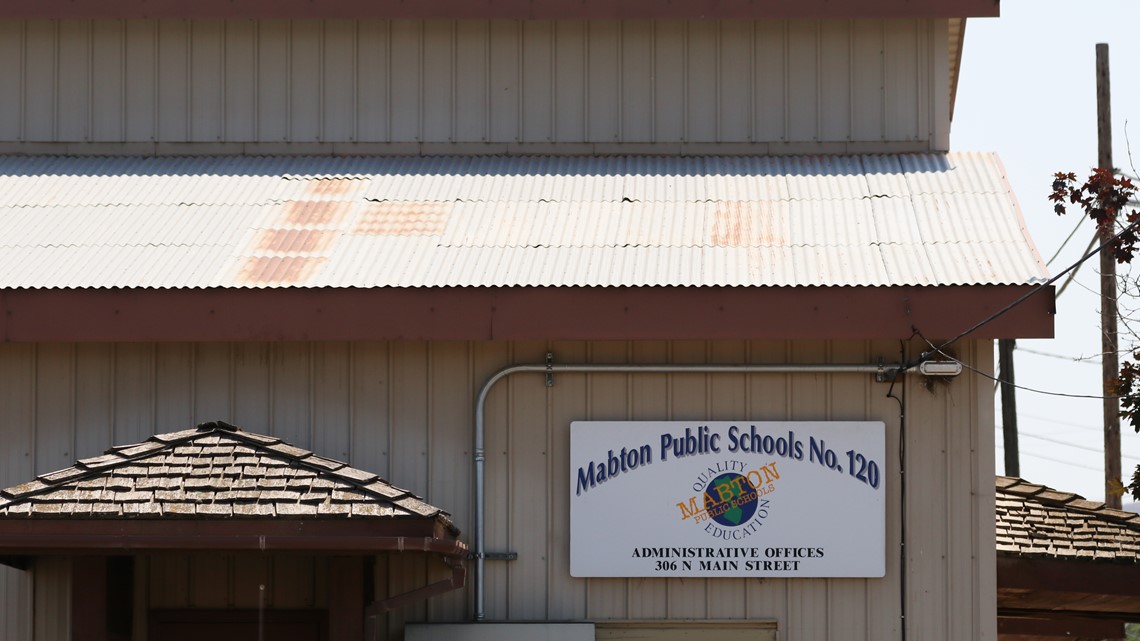 'I Didn't Know What Was Going On'
:
Cindy Cisneros said she had always trusted that the Mabton School District was meeting her daughter's specialized needs.
She said educators told her that's exactly what was happening — that specialists were providing Jaylyn with Braille instruction and speech therapy, using organized lesson plans.
"I was thinking that she was in (the classroom) most of the time getting instruction — that the teacher was helping get materials and including all of the students in her class," Cisneros said.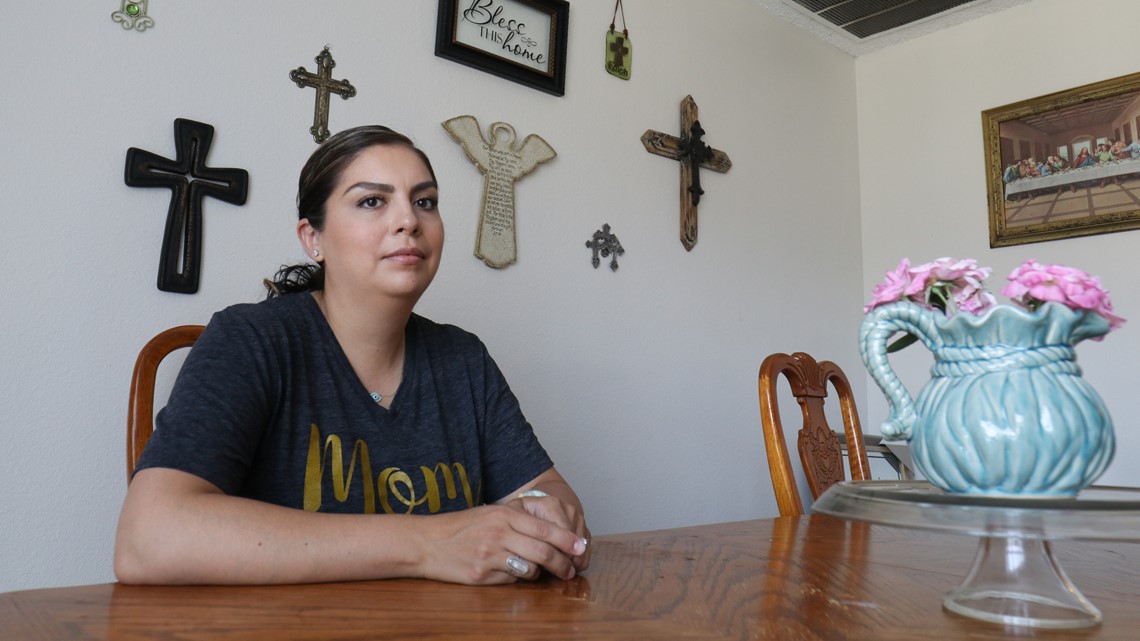 In reality, Jaylyn routinely spent a portion of her days outside of the classroom, filling her time with non-academic tasks — just like Anthony, the 17-year-old Mabton student with severe autism.
A Mabton special ed teacher instructed the school's teaching assistants to hang out with the special needs kids in the hallway, the library— and in Jaylyn's case — the school's wrestling room, with no windows, ventilation or lesson plans, according to para-educator notes and other school correspondence reviewed by KING 5.
Jaylyn's individualized education plan (IEP) for the 2016-2017 school year indicates that she received speech therapy every week. But the district didn't employ a licensed speech and language pathologist during that time. Anthony's 2016 IEP also called for speech therapy at a time when nobody was certified to provide the service.
"I felt disconnected from my daughter's education. I felt like I didn't know what was going on," Cisneros said.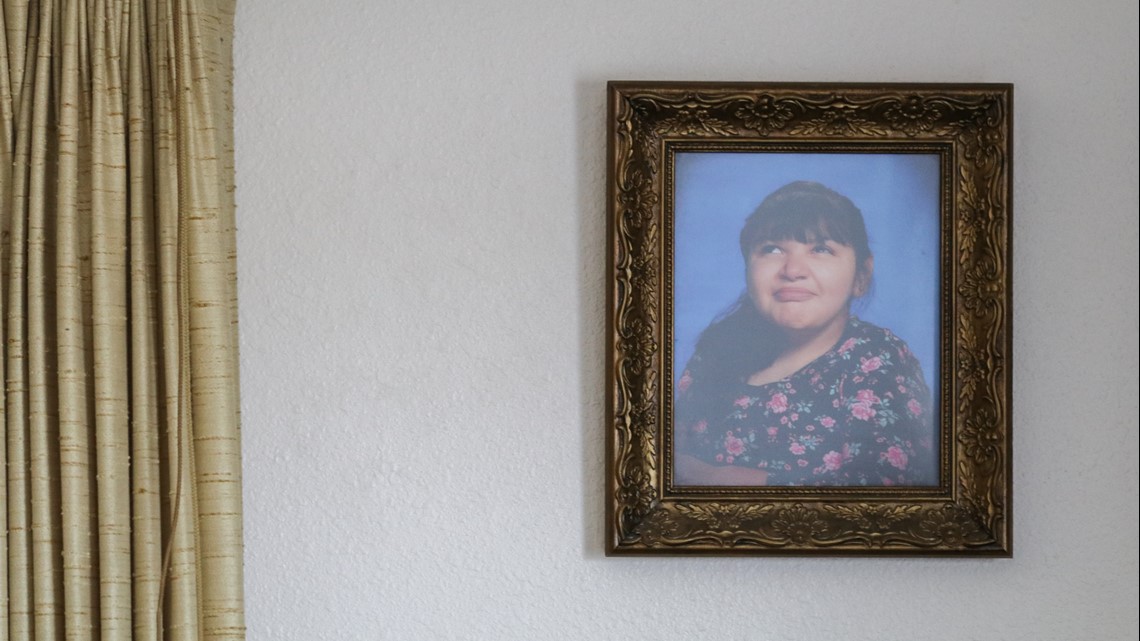 The mother might still be in the dark, if it weren't for Jaylyn's personal teaching aide, Veronica Vargas.
In 2016, Vargas first complained of chaos within the district's special education department. She came forward to Cisneros to reveal the truth about the quality of Jaylyn's education. And she also brought her concerns to her own bosses.
Vargas told then-superintendent Minerva Morales that the special education teacher "doesn't teach the most disabled students," according to handwritten minutes from a February 2017 meeting.
In the same meeting, Vargas said she, herself, did not know how to teach a blind student. She said she needed training, and explained that she'd resorted to Googling information about how to provide proper instruction.
Vargas also spoke up about the lack of organized curriculum and sparse academic instruction for some special ed students. She complained to superiors that there were limited specialized services and assistive technology for students who require those specific resources to learn.
"If it wasn't for (Vargas) communicating those things to me, who knows how long it could be going on before I would find out or if I would have found out?" Cisneros said.
She learned through her attorney that the district had been violating another state law for at least a decade, with their practice of dismissing students, like Jaylyn and Anthony, 60-minutes earlier than the rest of the student body.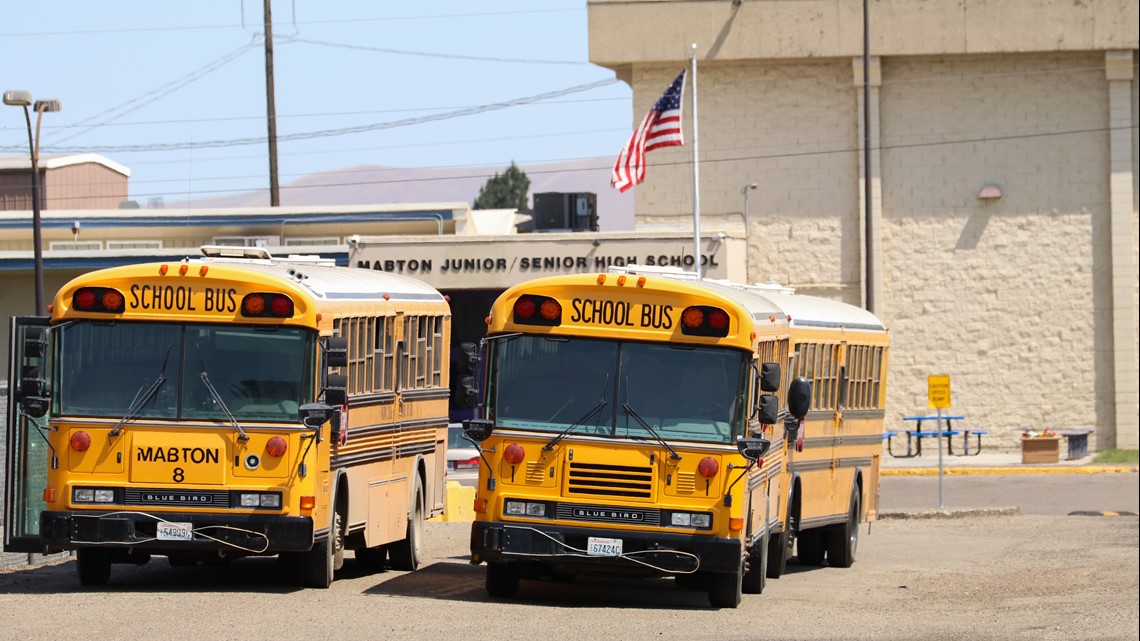 In all those years, no Mabton official had ever notified the parents that their children had the right to attend school all day — just like everyone else.
In the same document, district officials acknowledged that Jaylyn left the classroom to study in other parts of the school, but they deny that she was excluded from specially designed instruction.
Falsification
:
Current and former Mabton school officials denied repeated KING 5 requests for interviews, including Mabton's former special education director Scott Fisher.
Fisher, who now works at the Zillah School District in Yakima County, was in charge of the special education program for 22 years as Mabton's problems mounted.
He allowed staff members to sign documents signifying they'd attended meetings about a student's future when they didn't actually show up. The district admitted to that practice in court records related to Jaylyn's case.
Under Fisher's leadership, schools officials signed agreements that promised to provide speech therapy, when no accredited speech therapist was on staff. The district admitted to that as well in a legal document.
In addition, Fisher is accused of giving out test scores for at least one middle school student — for tests that didn't take place.
"The test scores said he could read, write and spell, but that wasn't true," said Dr. Wendy Marlowe, a Seattle-based neuro-psychologist who evaluated that Mabton student and reviewed the scores, which she said were fake.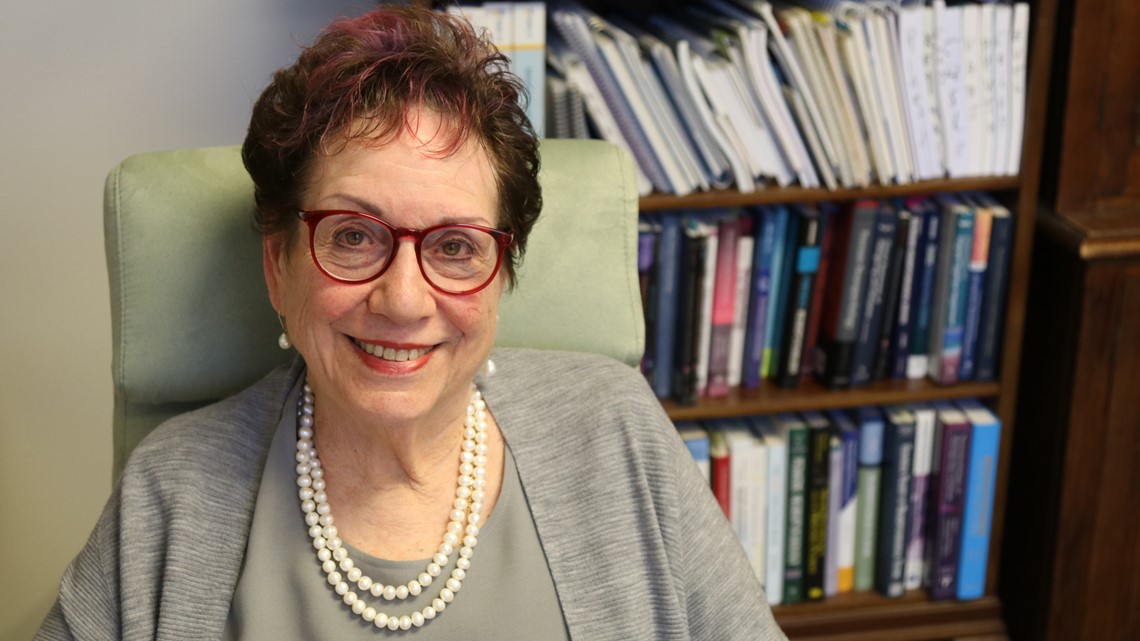 When the tests scores are incorrect, special education experts say it prevents children from getting the specialized services they really need. Marlowe said it cheats the student out of a meaningful education and future.
"I have never in my professional career seen someone just list test scores when no testing has been done," she said.
Feeney, the Richland-based attorney, filed a professional complaint against Fisher in December 2017. Kevin Chase, the superintendent of Educational Service District 105, said in an e-mailed statement that an independent investigation into the accusations is underway.
On the doorstep of his Prosser home, Fisher denied falsifying student documents.
"I know nothing about that," he said. "I was not aware of those accusations."
'Retaliation'
:
Instead of addressing the problems facing special education students in the district, Mabton officials got rid of the person bringing the issues to light.
On February 23, 2017, the Mabton School Board voted to fire Veronica Vargas for insubordination and "confrontational interactions with staff."
"She was advocating for (Jaylyn)," Cisneros said. "To me, that's no reason to fire somebody."
Last month, Vargas filed a lawsuit against the district in Yakima County Superior Court. She's suing Mabton officials for wrongful termination and retaliation.
Fisher declined to comment on whether or not the district retaliated against Vargas. He said her termination was a "district" decision, but school records show Fisher endorsed it.
Cisneros said she's disappointed the district fired the one person who really watched over her daughter in school.
"She was my eyes, and I'm glad she was," Cisernos said. "Because she was Jaylyn's eyes, too."
Even though her daughter is now getting the instruction that her settlement agreement calls for, Cisneros said she doesn't plan to stay silent.
She knows there are other students, like her daughter, who still need an advocate to be their voice.
"Things need to change," she said. "If this will help change anything, then I'm going to do it."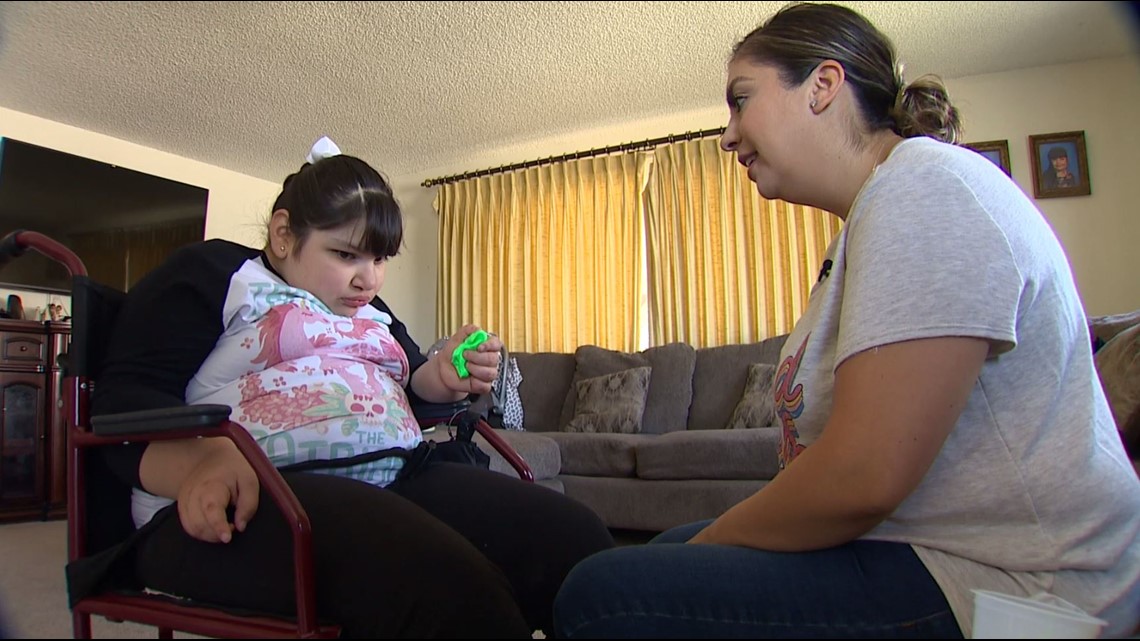 Resources and Support
:
If Your Child Has A Learning Disability
Know your rights. The Office of Superintendent of Public Instruction offers guidance for families, which includes a handbook with information about you and your child's rights under state and federal law.
If you have questions about the special education process or difficulties communicating with your school district and need additional help, OSPI has special education parent liaisons available to assist you.
The state also has education ombuds who work with families to answer questions and help resolve concerns. Contact their office online or by phone at 866-297-2597.
This story is the sixth part of "Back Of The Class," a multi-part investigation into the state of special education in Washington. The series exposes the reasons why Washington lags behind much of the country in serving one of our most vulnerable populations: students with learning disabilities.
Susannah Frame is the Chief Investigative Reporter at KING 5. Her stories have exposed many wrongs, leading to changes in public policy, congressional investigations, federal indictments and new state laws. Follow her on Twitter @SFrameK5 and like her on Facebook to keep up with her reporting. For story tips or questions, e-mail her at sframe@king5.com.
Taylor Mirfendereski is a multimedia journalist, who focuses on in-depth reports and investigations for KING 5's digital platforms. Follow her on Twitter @TaylorMirf and like her on Facebook to keep up with her reporting. For story tips or questions, e-mail her at tmirfendereski@king5.com.