SEATTLE — Drivers should buckle up for another round of road closures as another phase of the Alaskan Way viaduct prepares to get torn down.
On September 12, crews will close South Dearborn Street and narrow First Avenue South to two lanes on either side of the intersection. South Dearborn Street will be closed for up to ten days while crews remove the viaduct overhead, WSDOT said.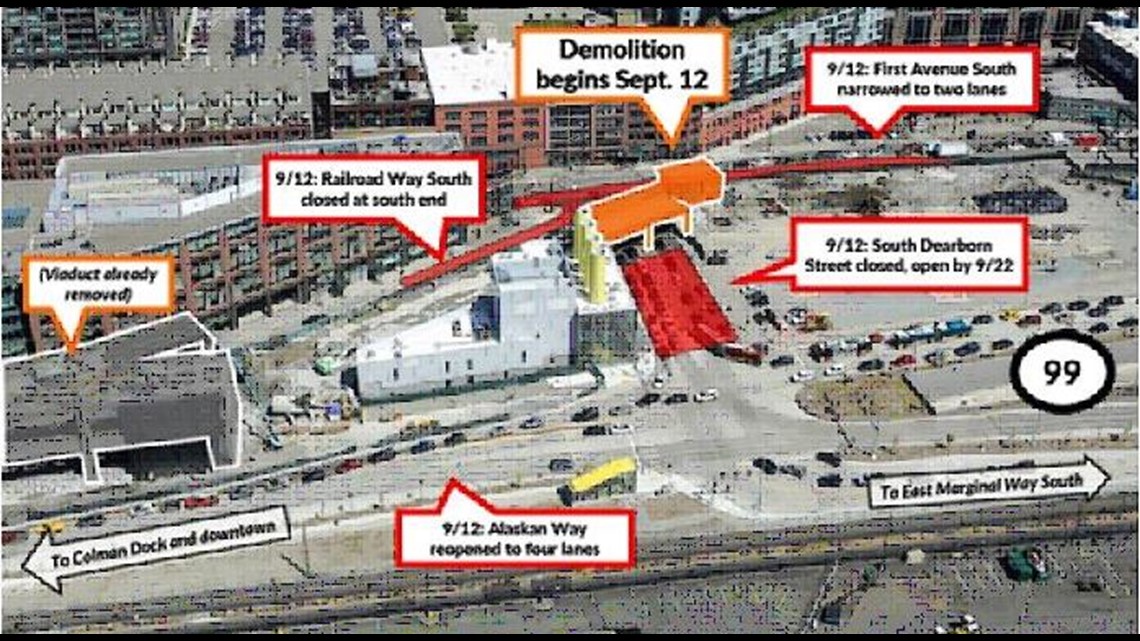 Demolition of the viaduct has been an ongoing project since the start of 2019. Photos released by WSDOT show just how much has changed in just a few months this summer.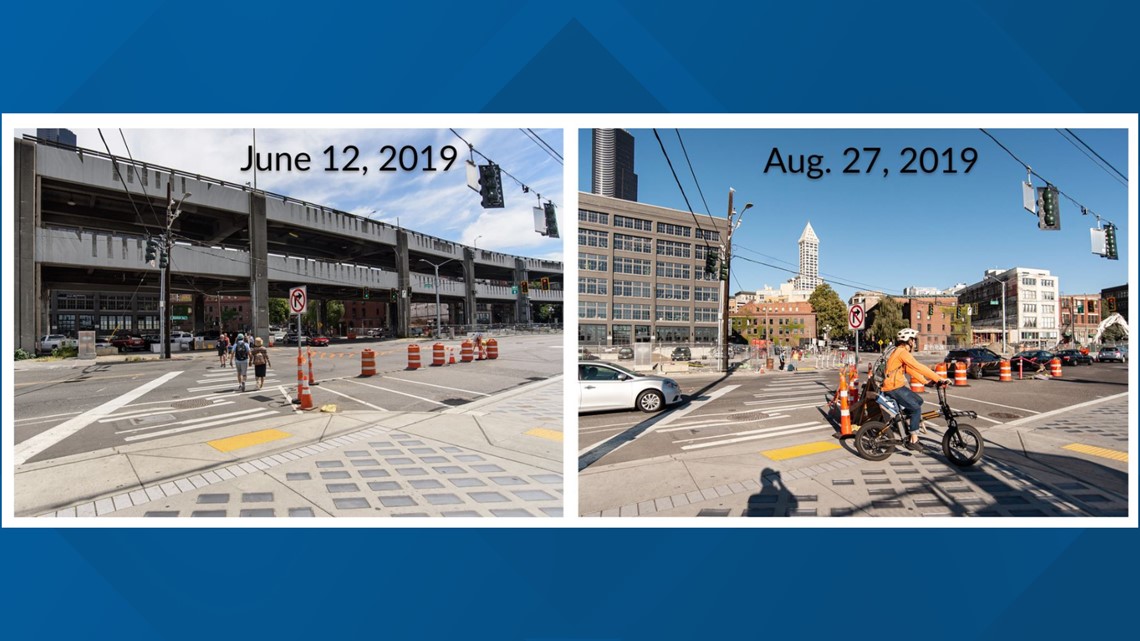 The demolition is just one part of Seattle's plan to update its transportation infrastructure to match the city's growing mobility needs.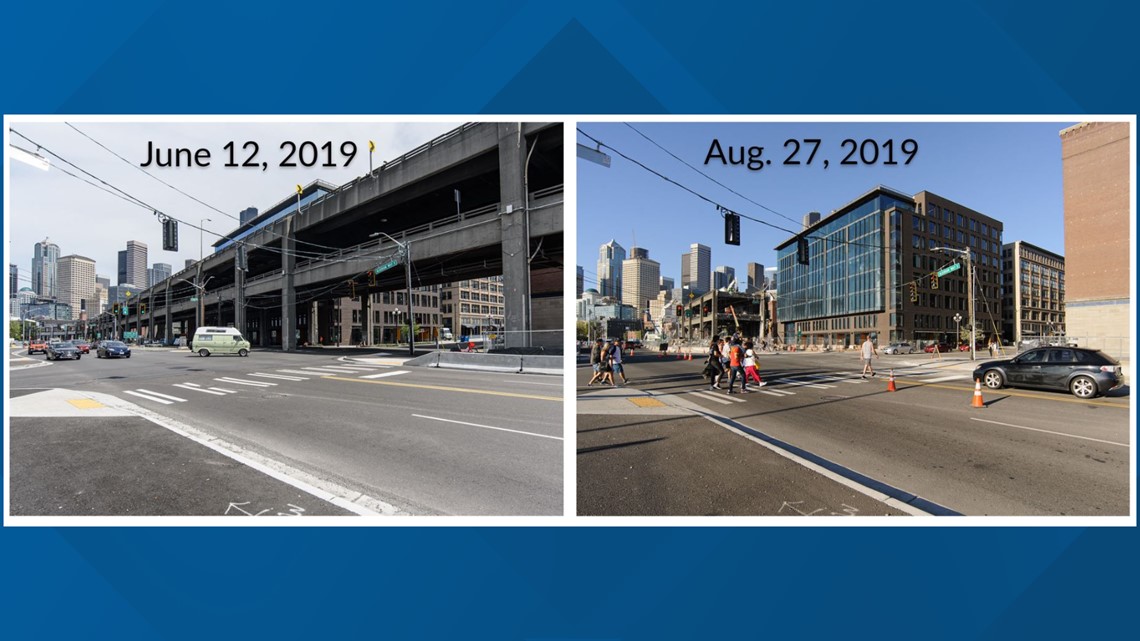 Between July 1, 2017 and July 1, 2018, Seattle grew by 15,354 people. The total population last year hit 744,955, according to the Census.
That's compared to the national average commuter who spends 54 hours in congestion.