As multiple fires continue to burn across California's landscape, "defensible space" has become a common talking point for residents.
In California, the law requires 100 feet of defensible space around homes and structures.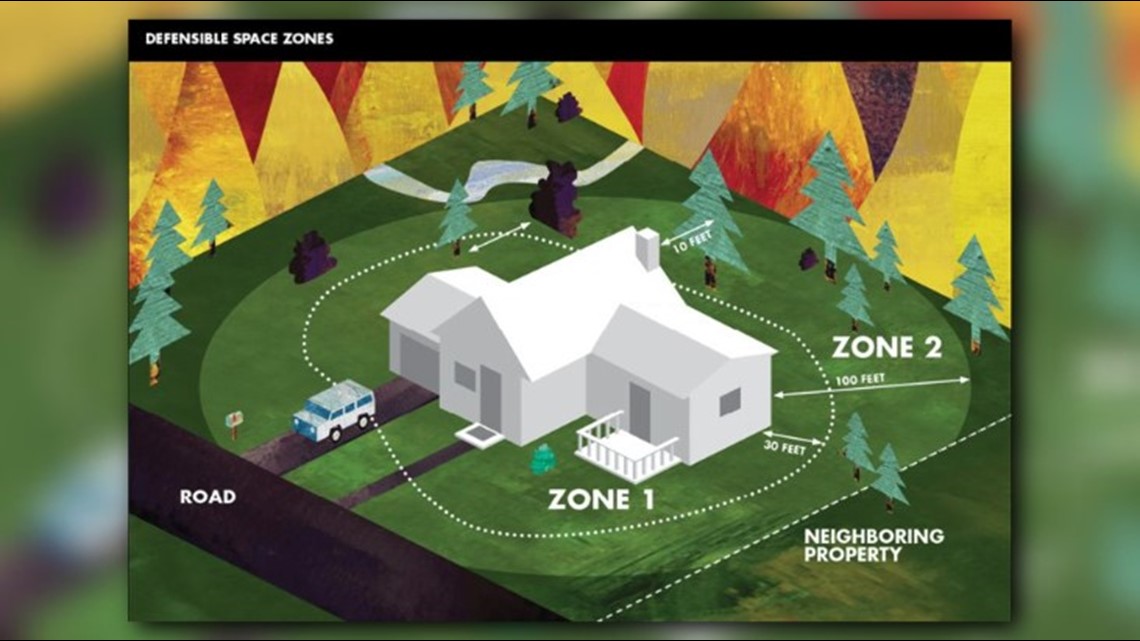 As this image from Cal Fire explains, "Defensible space" is a multi-zone protection homeowners can create around their homes to limit or slow the spread of fire. It involves clearing dead brush and vegetation, keeping a distance between tree limbs and ground plants, and more.
Many homeowners have lost their homes despite following "defensible space" procedures.
"We did everything," homeowner Debra Healer said. "We cut everything back. Everyone's been 100 percent prepared for this. It happens so fast."
Healer wasn't alone and many online were asking: Does defensible space actually work?
Yes, While most can understand the frustration of homeowners who took precautions and still lost their homes, experts still say defensible space is important.
Cal Fire Assistant Deputy director Daniel Berlant said the defensible space "plays a critical role in increasing a home's chance of surviving."
According to him, it can keep fires away from homes and often allows the flames to pass by the homes untouched - but it's when fire fighters are present, that Berlant said defensible space can make the largest difference.
"The firefigthers are going to make a tough decision of 'which home can we take a stand to try and stop this fire?' They're going to pick the home with defensible space where they cna safely engage in fighting that fire," he said.