Officials investigating the capsized duck boat this Friday in Branson, Missouri confirmed the presence of life jackets on board the vessel. However, they did not specify whether passengers were wearing them.
Were passengers on the Missouri Duck Boat required to wear life jackets?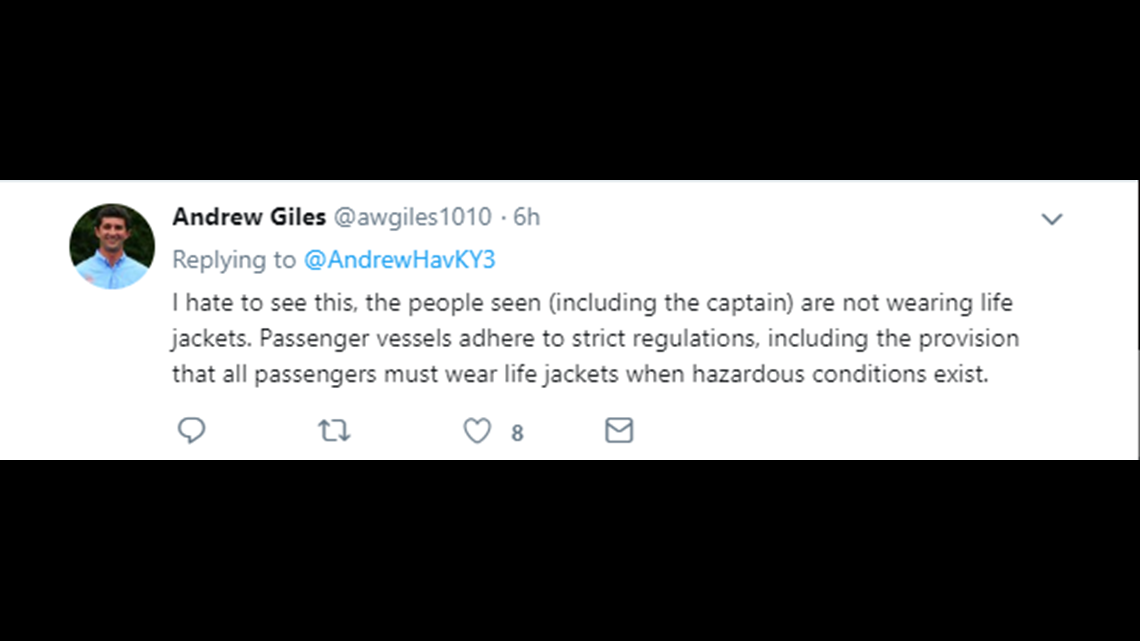 Multiple posts online claimed that yes, passengers should have been wearing life jackets, but are those claims true?
No, neither Federal nor Missouri State laws require passengers to wear life jackets on commercial vessels.
But there are written rules about putting them on in hazardous situations.
According to a spokesperson for the US Coast Guard, duck boats are required to have a minimum of 38 adult life jackets and at least four for children. Since duck boats operate commercially, passengers are not required to wear the life jackets at all times.
The Missouri State Highway Patrol confirmed to Verify that the state does require children seven years or younger to wear life jackets on all personal watercraft. However for commercial vehicles, that rule doesn't apply.
We can Verify that in Missouri, duck boat passengers are not required to wear life jackets.
But, according to the US Code of Federal Regulations, the "master of a vessel" should make passenger put on life jackets when "hazardous conditions exist."
"§ 185.506 Passenger safety orientation.
(a) Except as allowed by paragraphs (b) and (c) of this section, before getting underway on a voyage or as soon as practicable thereafter, the master of a vessel shall ensure that suitable public announcements are made informing all passengers of the following:
(1) The location of emergency exits, survival craft embarkation areas, and ring life buoys;
(2) The stowage location(s) of life jackets;
(3) Either:
(i) The proper method of donning and adjusting life jackets of the type(s) carried on the vessel including a demonstration of the proper donning of a lifejacket, or
(ii) That passengers may contact a crew member for a demonstration as appropriate, prior to beginning an oceans or coastwise voyage;
(4) The location of the instruction placards for life jackets and other lifesaving devices;
(5) That all passengers will be required to don life jackets when possible hazardous conditions exist, as directed by the master; and
(6) If the vessel is operating with reduced manning or equipment requirements in § 176.114 of this chapter."
QUESTION 2 - New model duck boat or WWII refurb?
Another claim making the rounds was that modern duck boats are really just retro-fitted 40's era DUKW boats that were re-purposed after their time in the military.
Some even implied that re-purposing these vehicles turned them into "overpriced, dangerous attraction(s)."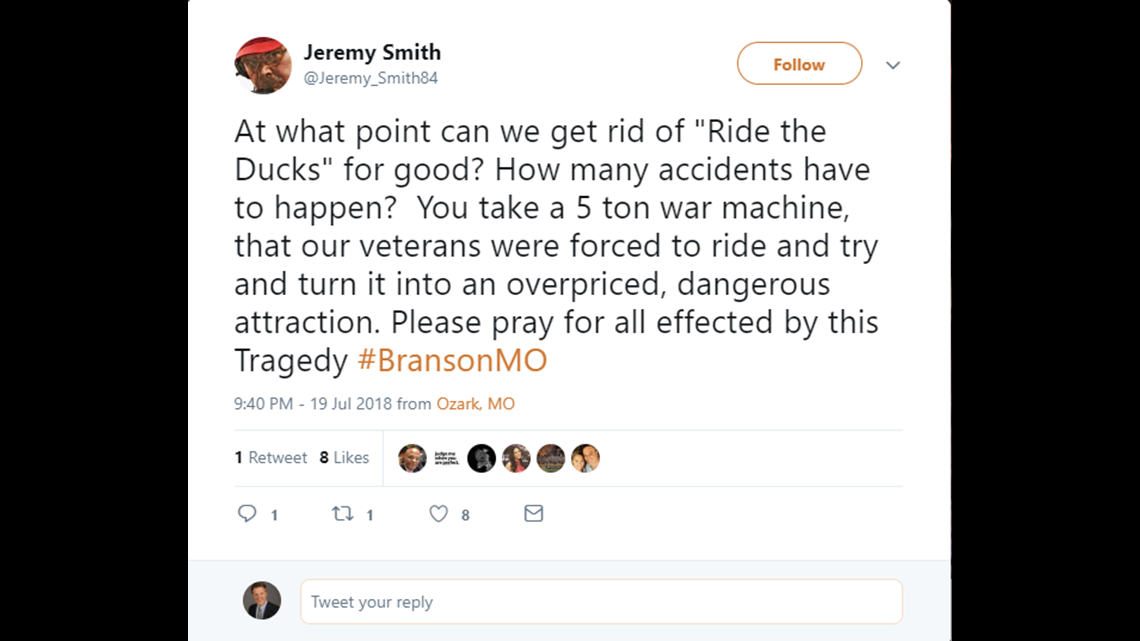 Yet there was confusion. Ride the Duck Branson had previously posted on their website that their vehicles were modeled after the older DUKW boats, but were actually "built from the ground up" for their businesses.
"Yep, Ride The Ducks is a state of the art amphibian – this thing really does go from land right into the lake! Our ducks are built, exclusively for Ride The Ducks and our partners, from the ground-up. Although they only look like the WWII DUKW landing craft we are honored by that military heritage. In addition to modern safety equipment, the Ride The Ducks vehicle has patented safety features that." -BransonDucks.com (2015)
While Ride the Ducks Branson and Ride the Ducks International did build numerous proprietary duck boats, the vessel involved in the incident in Branson was in fact an old WWII era boat that had been refurbished.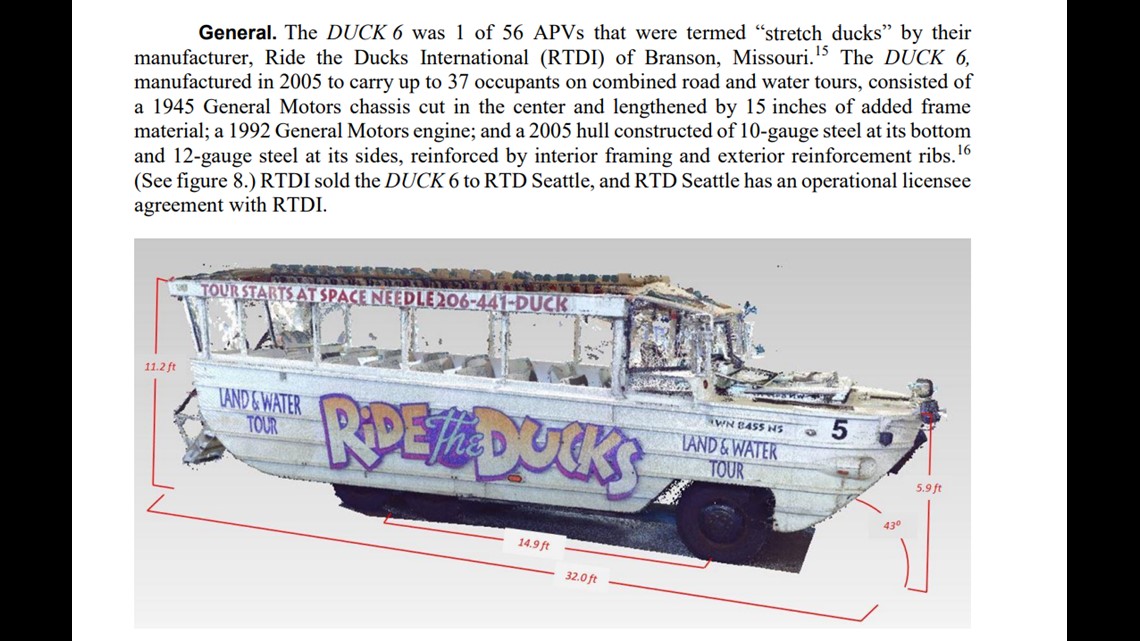 A 2015 NTSB report written in response to a Seattle duck boat crash explained that there are two different types of duck boats.
"Stretch" ducks are older military DUKW that have "been significantly extended and modified for tourism purposes."
"Truck" ducks are made by companies and are "generally a newly manufactured amphibious vehicle built to resemble a DUKW, also used for tourism purposes."
A US Coast Guard spokesperson confirmed to Verify that the boat that sank in Branson was a "stretch" type duck boat built on a WWII era body.
We can Verify that claims saying this vessel was a re-purposed 40's era or WWII vehicle are true.