Thousands of Washington students isolated and restrained, despite law limiting practice
Washington special education experts say they've seen firsthand that many schools are not following the 2015 law.
Taylor Mirfendereski | KING 5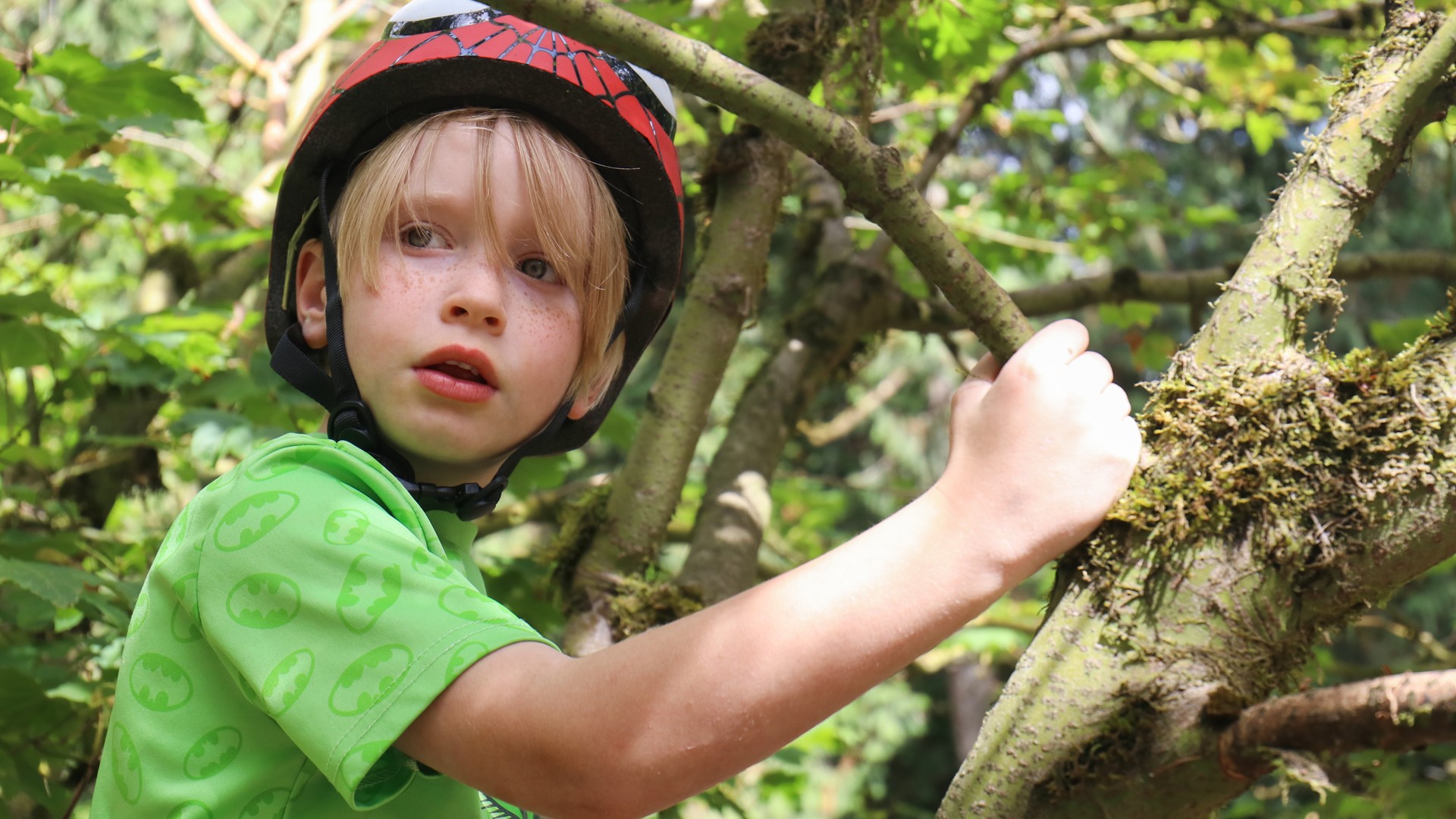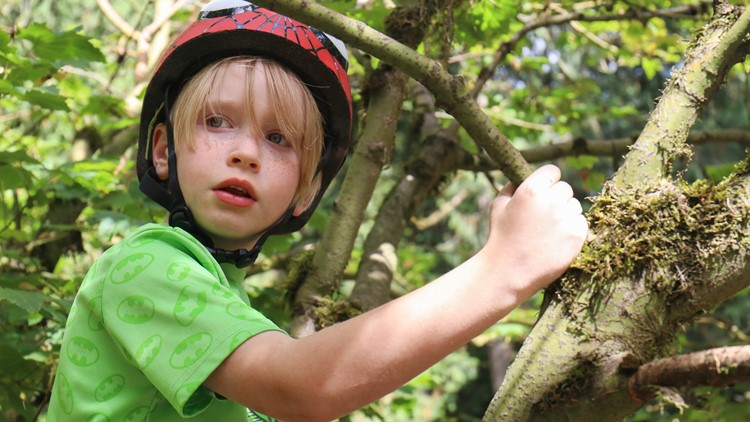 'It Made Me Feel Like They Don't Want Me'
:
TUMWATER -- Kris Hafey became alarmed in early 2018 when her then 6-year-old son, Braedon, started to show signs of post traumatic stress disorder when she made simple demands at home.
The day she told him to hand over the TV remote, Braedon bit his wrist and repeatedly slammed his fist against his forehead, Hafey said.
The day she warned him not to throw his brother's toy cars, Braedon pounded his head against his crayon-scribbled bedroom wall.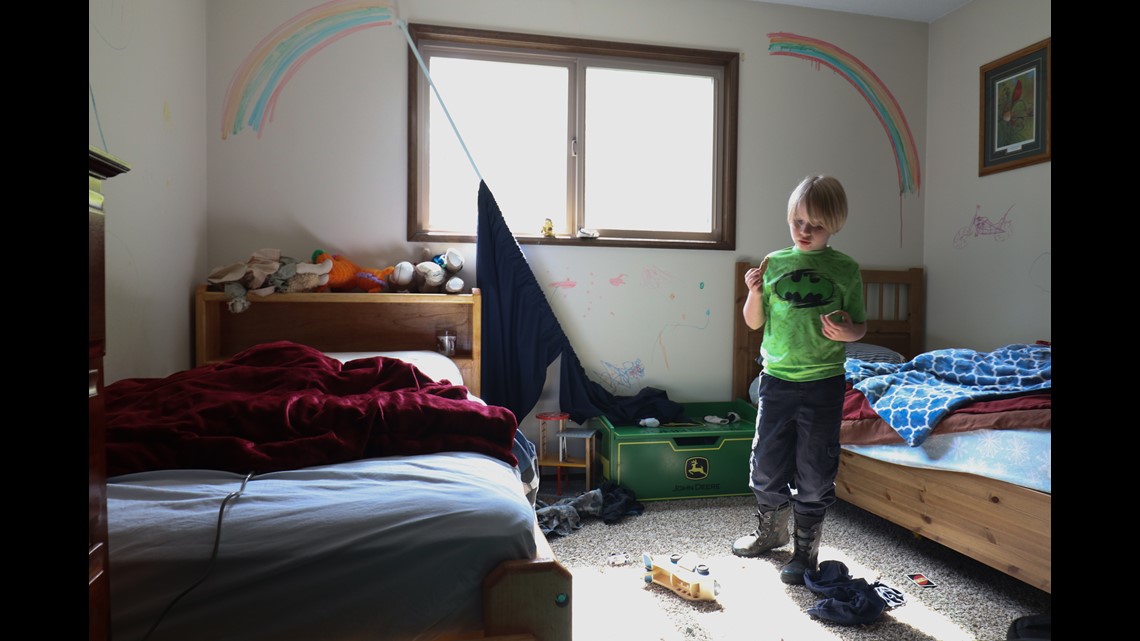 "He'd never done that before in his entire life -- even before we knew he had autism," Hafey said.
For weeks, Braedon's self-injurious behavior continued to escalate when he was at home on the family's Olympia farm. But the behavior was, in part, prompted by the boy's time inside a closet-sized, padded room at his Tumwater elementary school. That's where teachers confined the special education student dozens of times after his violent outbursts during his kindergarten and first-grade years.
"It made me feel kind of worried that they would lock me in there and leave me in there," said Braedon, who's now in second grade. "It made me feel like they don't want me."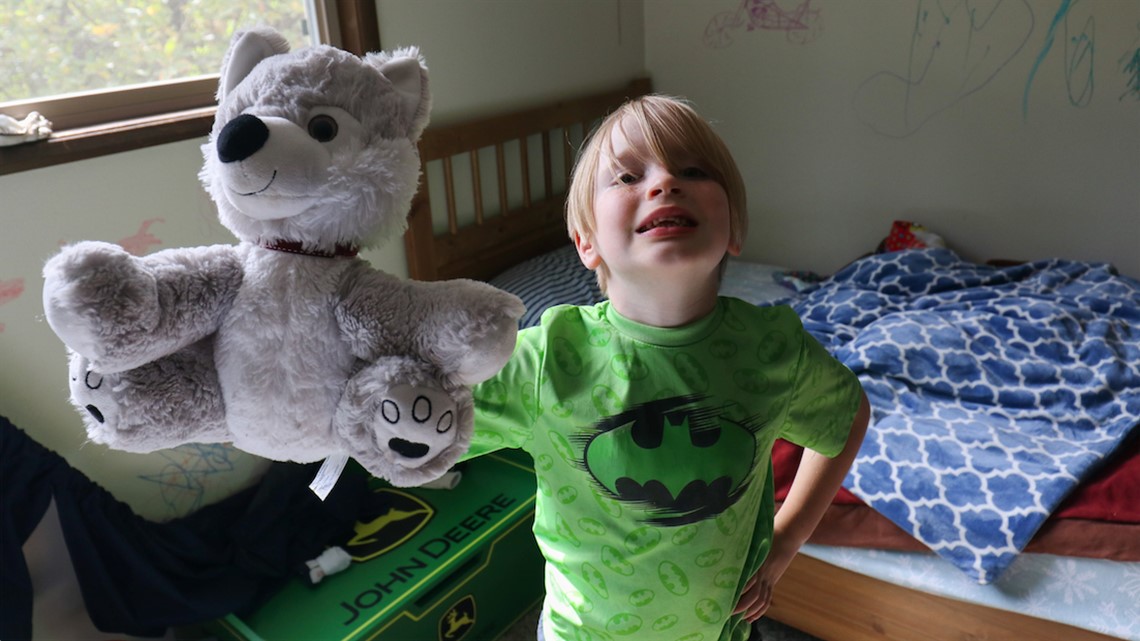 Years of research show the controversial practice of isolating and restraining students is not only outdated, it doesn't work. The U.S. Department of Education warned statesin 2009 -- and again in 2012 -- that "restraint and isolation should be avoided to the greatest extent possible," and used only as a last resort in safety emergencies. The agency stated there's no evidence these behavior modification tactics are effective in stopping the problem behaviors in the first place.
Medical experts have also testified that the practices can have a lasting physical and psychological impact on some students. Instead of restraining and isolating students, medical experts say educators should use positive behavior supports to address the root of the problem.
"When you see a behavior that's occurring in the classroom or an environment, there's almost without exception, something that's triggering the behavior," said Gary Stobbe, a neurologist at Seattle Childrens' Autism Center. "There's an ability to look at the environment and what is triggering that behavior, and an opportunity to come up with a solution."
Despite those recommendations and a 2015 state law that sought to limit how often the Washington school officials physically restrain and isolate students, a KING 5 review of statewide data revealed many educators continue to rely on the practices in Washington's public schools.
In the 2016-2017 school year, Washington school districts reported 33,268 restraint and isolation incidents involving 6,720 students. In some cases, individual students were either restrained or isolated dozens of times.
No State Oversight On School Reasons For Restraint, Isolation
:
The statewide data, reported to the Office of Public of Superintendent of Instruction, gives no insight into whether those restraint and isolation incidents occurred only in school safety emergencies, where someone was likely to be seriously harmed, as the 2015 law requires.
Before House Bill 1240 passed the state legislature, Washington educators had a lot of latitude in the use of restraint and isolation. For example, they were able to schedule the use of the techniques as part of a student's behavioral intervention plan. They could also use the practices as punishment to control or dissuade unwanted behavior, such as damage to school property.
"All that it accomplishes is to get a student who has behavioral challenges out of the way," George said. "But it doesn't teach that student anything about self control or about effective ways of dealing with sensory differences or whatever the triggers are for the behavior that is causing a problem."
No one at the state level is officially keeping tabs on which schools continue to wrongfully use the techniques when there's no likelihood of "serious harm." But George, along with other local special ed experts, say they've seen firsthand that many schools are not following the 2015 law.
They credit the problem, in part, to a special education system that's underfunded by millions of dollars. The state legislature has never set aside enough money to fund the specialized training and resources educators need to provide positive behavior supports for students with disabilities. It's an issue that has left many educators frustrated, with their hands tied and without options to adequately meet the individual needs of students with disabilities, as federal law requires.
"I feel for the schools and the teachers. I think it's a symptom of the inadequacy of our school system," said Stobbe, the neurologist. "The school districts are struggling. The staff don't have enough education on how to do these (positive behavior intervention) methods."
But even with major financial barriers, the state's school districts still have a legal responsibility to adhere to the state law.
Braedon's Story
:
Braedon Hafey's autism impacts his ability to communicate effectively and appropriately with adults and same-age peers. He has a difficult time recognizing appropriate personal space, and he struggles to use his words to articulate when he's upset, according to his mom.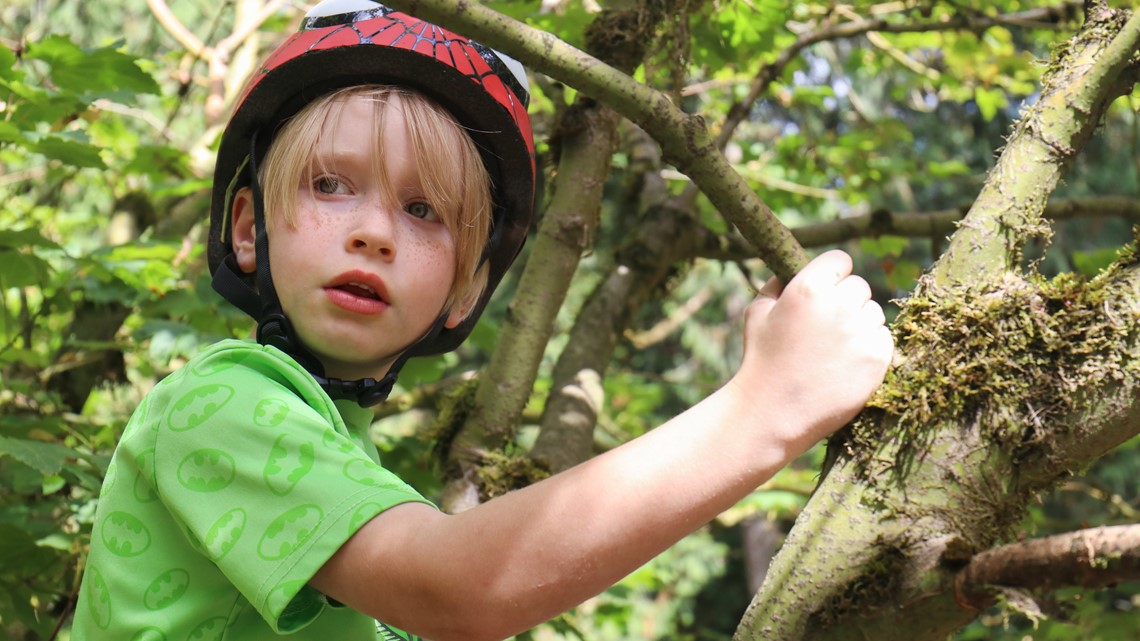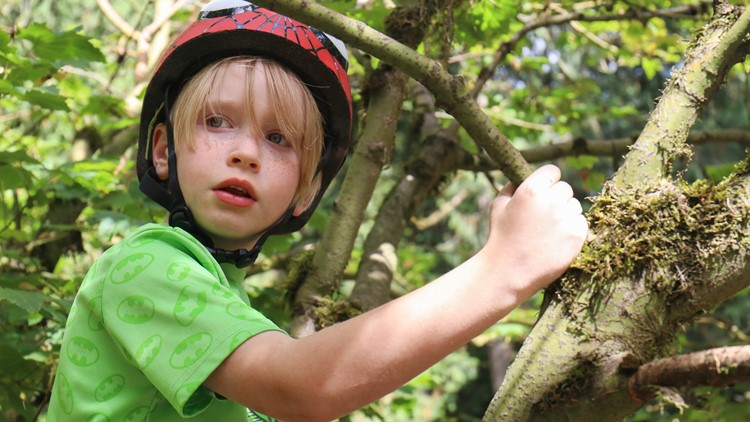 "There's a perception — because he does have high-functioning autism — that he should act like any other child. But with him, he processes things differently," Hafey said. "If you are really positive with him and supportive of him and willing to give him options and choices, you're not going to get those (problem) behaviors.
A review of Braedon's school discipline records, provided to KING 5 by Kris Hafey, shows his disability led to out-of-control behaviors in class, including "punching and scratching students," "kicking teachers," and "throwing things" at staff.
Hafey said she agreed, in writing, to allow Tumwater staff to isolate Braedon when his behavior posed a serious threat. But she said she never expected staff to isolate Braedon because of petty behaviors.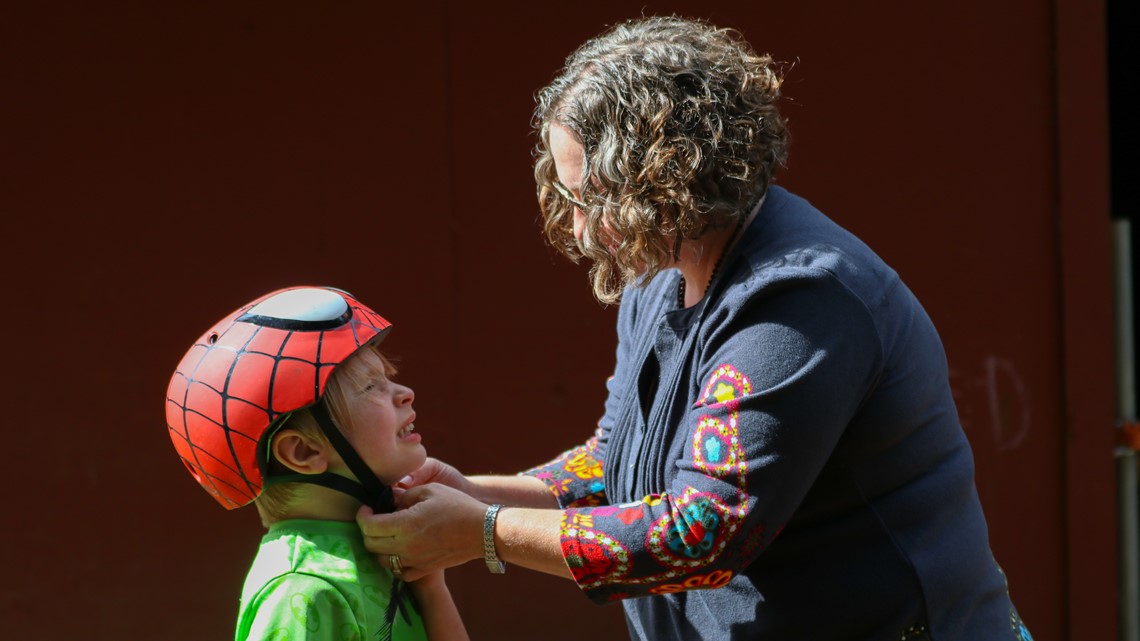 "I signed it because I was told (our choice was) either isolation or suspension," she said, explaining she couldn't afford to stay home from work without losing her job. "As a parent, it was the worse choice to make."
School records reveal that his teachers sent him to isolation for smaller offenses, like breaking pencils, throwing markers, running around the class and not staying on his beanbag chair. Those behaviors— at least as school officials reported them — did not appear to pose a threat of "serious harm," as the law calls for.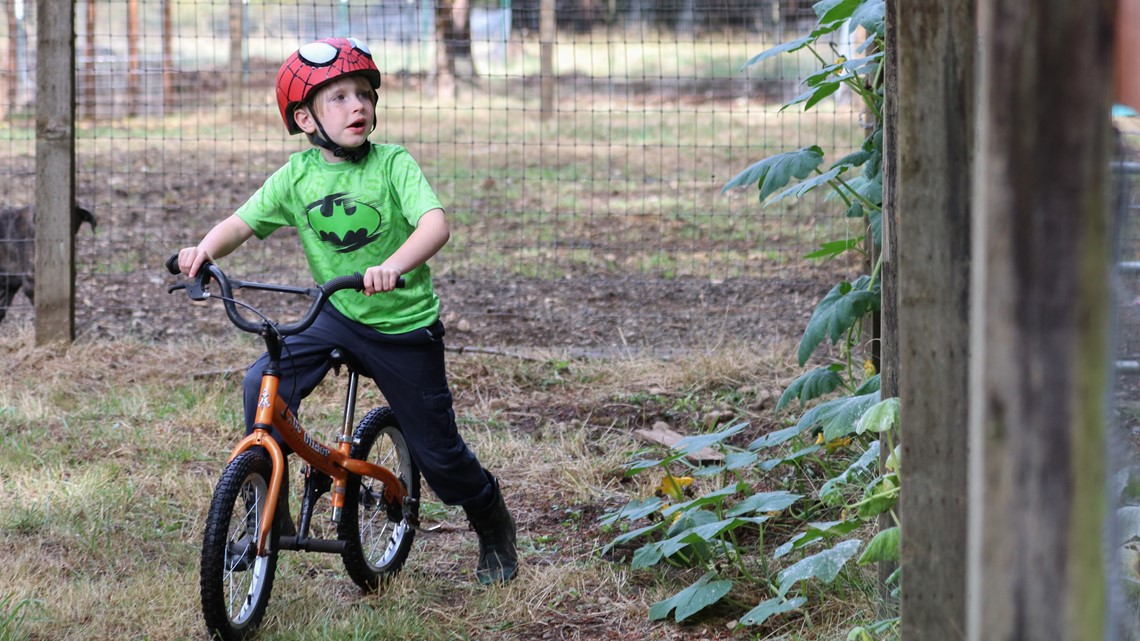 "I think they completely violated his rights," Hafey said.
In Braedon's case, the isolation room clearly wasn't improving his behaviors. Yet, staff continued to use it as a tool to calm the student down.
Tumwater teachers isolated the student at least 56 times during the 2016-2017 and 2017-2018 school years, according to a KING 5 analysis of his isolation reports. Staff sent him to the isolation room six times in one day in January 2018.
"That sends a terribly destructive message to that child and a very unfair one because this is a child with disabilities who needs help," said George, who represented the Hafey family in a lawsuit against the Tumwater School District. "He needs effective strategies to address the symptoms that he doesn't have control over."
Also in January, teachers began to document that Braedon was hurting himself inside the isolation room — the same behavior that Kris Hafey had witnessed at home.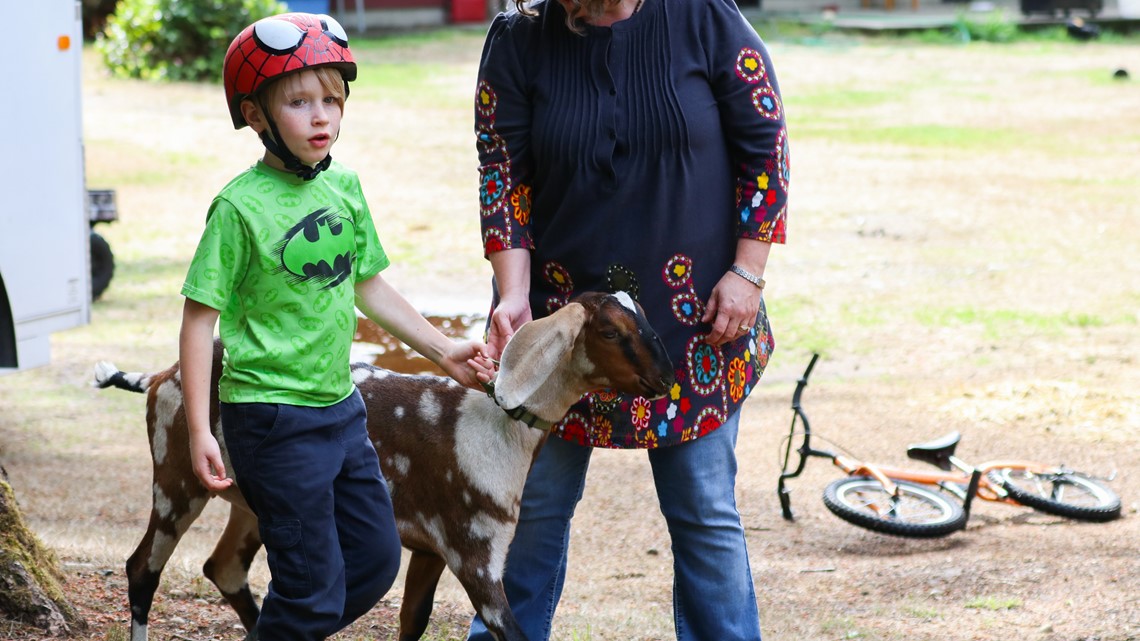 "He would be afraid to go to school. He would just say, 'They hurt me. They don't like me. They are mean to me and I don't want to go,'" Hafey said. "I felt really angry because I didn't know what to do. I felt like I had tried every single option — every single route there was — and I wasn't getting any sort of response from the school district."
Laurie Wiedenmeyer, a spokeswoman for the Tumwater School District, declined to comment on Braedon's specific case.
She said the district uses isolation and restraint for the sole purpose of protecting students from imminent danger, and that parents must sign off on the practice in a child's "emergency response plan" before it can be used.
"All incidents are reviewed for compliance with the law," she wrote in a statement.
Wiedenmeyer added that all elementary schools in the Tumwater School District use and have been trained in positive behavior intervention and support methods.
"District staff utilize strategies and instructional practices that can provide alternatives to challenging behavior, reinforced desired behavior and reduce the frequency and severity of challenging behavior," she wrote.
Statewide Data Tells Incomplete Story
:
Before 2016, state education officials had no way of monitoring the number of statewide isolation and restraint incidents or how many students the incidents involved. The 2015 state law made it mandatory for school districts to report annually to OSPI a summary of isolation and restraint use, including the number of incidents, the number of students involved and the number of staff and students injured as a result.
The 2016-2017 school year is the first — and currently the only — full school year when restraint and isolation data was centrally collected. An OSPI spokeswoman said the agency is analyzing the data and using it to "drive discussions" regarding needed improvements, including targeted professional development to districts that have high levels of reported cases.
But while the most recent data sheds a light on the sheer volume of restraint and isolation incidents across the state — and the school districts that rely on the practices the most — it lacks historical context, and it tells an impartial story about Washington's isolation and restraint use..
In a statement, OSPI's special education director Glenna Gallo called the data collection process "problematic," adding that it's difficult for the agency to use the information to design professional development policies because OSPI staff are unsure of the accuracy of the reports.
Some schools failed to report any data to OSPI, and other school districts failed to report complete information, according to a KING 5 review of the data, updated in August.
"There remains confusion within districts regarding this (reporting) requirement and the definitions (of isolation and restraint)," Gallo wrote, adding that school and district administrators need more assistance and training on accurate data collection.
A KING 5 review of Tumwater School District records, provided by Hafey, show teachers isolated Braedon 32 times at Michael T. Simmons Elementary in the 2016-2017 school year. The district reported to OSPI that the elementary school had one instance of isolation that school year — for the entire school.
Wiedenmeyer, the Tumwater School District spokeswoman, acknowledged there were discrepancies between the information school officials reported to OSPI and the actual number of incidents.
"In some cases, multiple instances of isolation or restraint were documented on a single reporting form, but through an oversight, this was not reflected in our reporting to OSPI," she wrote, adding that the district has provided the agency with updated information, and it will revise its system of reporting the information in the future.
State education leaders aren't the only ones seeking answers about the use of isolation and restraint in schools. Some parents are left in the dark, too.
Under state law, school districts must make a "reasonable effort" to verbally notify parents within 24 hours after using restraint and isolation on a student. And within five business days, school staff must send written notification to the families.
But Hope Drummond said administrators at Hawthorne Elementary School in the Seattle Public School System failed to tell her or send written notice of any of the times teachers physically restrained her 5-year-old son, Zion, who has ADHD and a developmental delay.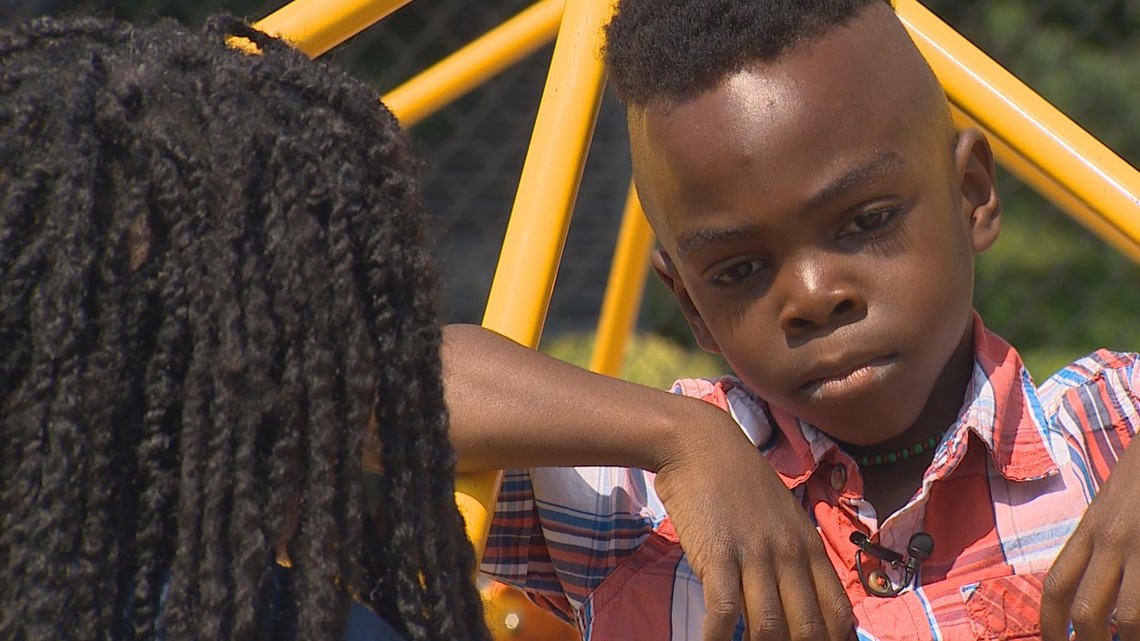 She said her son often came home from school complaining about the same arm hurting, without concrete details about why.
"He was saying 'They knocked me down mommy. They held me down mommy,'" Drummond said.
It wasn't until the nonprofit advocacy agency Disability Rights Washington filed a public records request on her son's behalf that she learned school staff restrained her son six times between September 2017 and January 2018.
Tim Robinson, a spokesman for Seattle Public Schools, said district staff are gathering more information and investigating Zion's case. He declined to share specifics, citing a federal student privacy law.
As for Braedon Hafey, his self-injurious behaviors during and after isolation became too concerning for Kris Hafey. In March 2018, she decided to take him out of the Tumwater school so he could see a therapist to deal with the trauma.
"Once he had been removed from school, within a few weeks the self-injuries disappeared. The escalation in behaviors that we had started to see at home were gone," Hafey said. "We had the kid back we knew."
In August, the family reached a settlement agreement with the Tumwater School District, where Braedon is now attending Littlerock Elementary School.
"I'm done fighting with them. They've already done their damage," she said. "They failed my child. They failed my family."
As part of the agreement, the district agreed to bring on a full-time behavioral technician to provide one-on-one support for Braedon in class.
Hafey said she hasn't received any reports of significant behavioral outbursts this school year.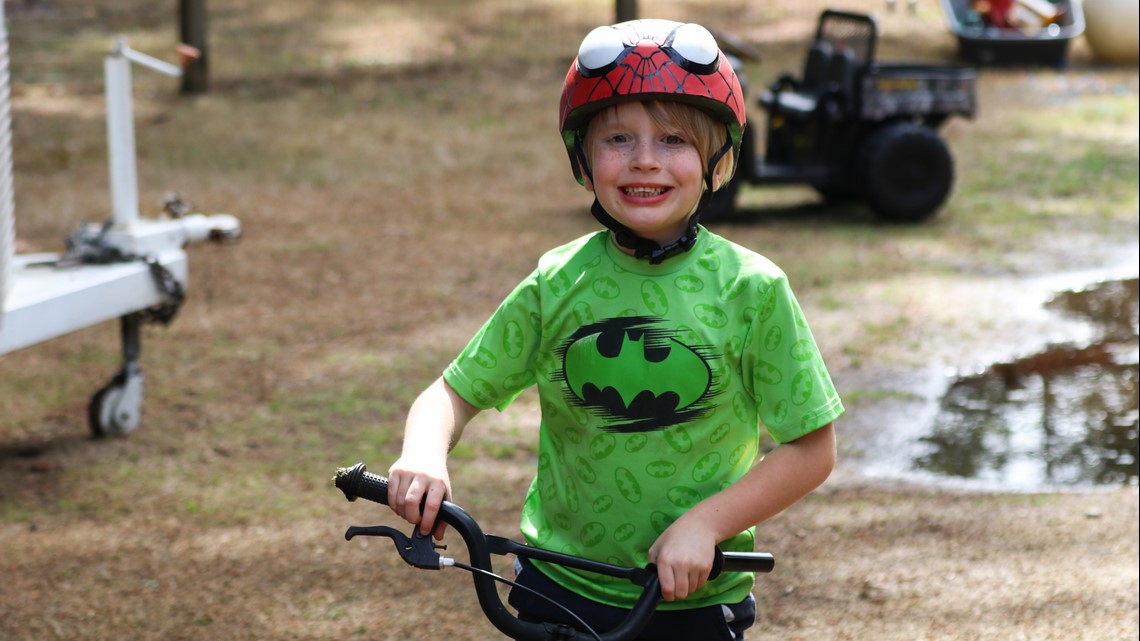 Resources and Support
:
If Your Child Has A Learning Disability
Know your rights. The Office of Superintendent of Public Instruction offers guidance for families, which includes a handbook with information about you and your child's rights under state and federal law.
If you have questions about the special education process or difficulties communicating with your school district and need additional help, OSPI has special education parent liaisons available to assist you.
The state also has education ombuds who work with families to answer questions and help resolve concerns. Contact their office online or by phone at 866-297-2597.
This story is the eighth part of "Back Of The Class," a multi-part investigation into the state of special education in Washington. The series exposes the reasons why Washington lags behind much of the country in serving one of our most vulnerable populations: students with learning disabilities.
Susannah Frame is the Chief Investigative Reporter at KING 5. Her stories have exposed many wrongs, leading to changes in public policy, congressional investigations, federal indictments and new state laws. Follow her on Twitter @SFrameK5 and like her on Facebook to keep up with her reporting. For story tips or questions, e-mail her at sframe@king5.com.
Taylor Mirfendereski is a multimedia journalist, who focuses on in-depth reports and investigations for KING 5's digital platforms. Follow her on Twitter @TaylorMirf and like her on Facebook to keep up with her reporting. For story tips or questions, e-mail her at tmirfendereski@king5.com.