Pierce County has a plan to make Canyon Road a faster and more efficient corridor for commuters. It will require the largest single construction project the county has ever done.
However, to make it a reality the county will have to acquire property and that is troubling for some farmers.
Brothers Russ and Dan Picha are third generation farmers who produce berries and pumpkins. They are worried about the future of the fertile land.
"That house right there has been part of Picha Farms and our family since 1904," said Russ as he stood in front of the family's produce stand, located in the 6500 block of 52nd Street East.
"This is about the whole valley," said Dan.
Pierce County is experiencing growth. The population is expected to increase at an average rate of 1.3 percent per year for the next ten years, according to the county.
"What the county wants to do is they are extending Canyon Road from Fredrickson and they want to connect to the Port," said Russ.
"You are all of a sudden going to have a 'five-laner' and the traffic it generates come whipping through here," added Dan.
The brothers say the lanes would split their farm in half, and they wouldn't be able to easily get equipment from one side of the road to the other.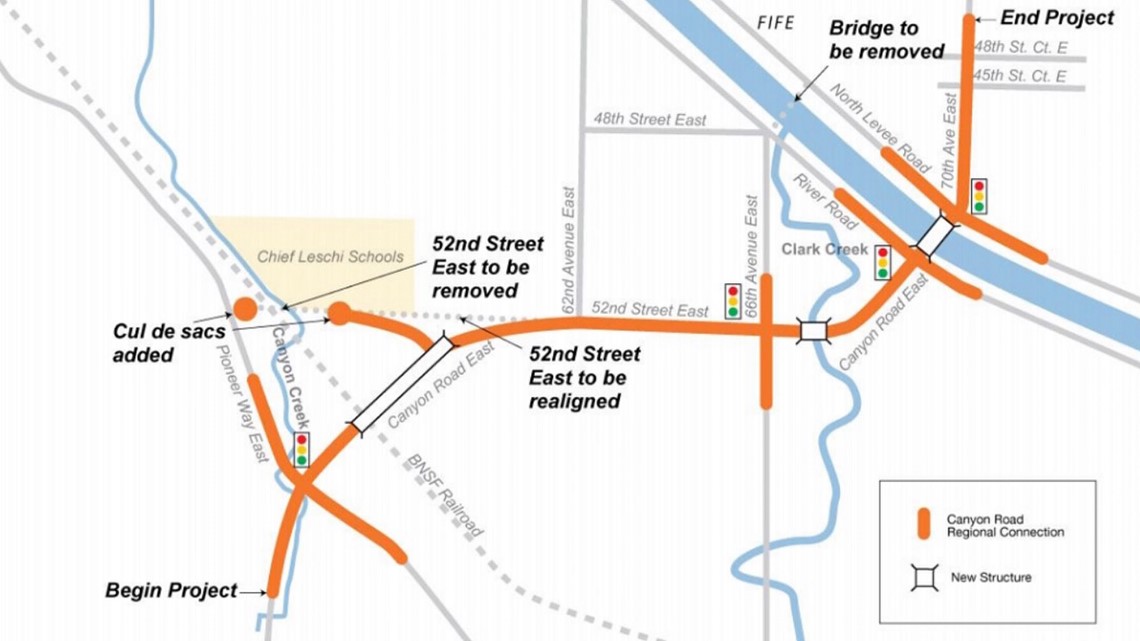 "It is not just us. We are talking Sterino down the road, we are talking other farms as well," said Dan.
Timothy Curtis, a representative from Sterino Farms, addressed the Pierce County Council during a meeting in October.
"We are a little concerned because we don't have the final design yet. We don't know exactly what is going to be taken, how much, and how it is going to affect our operations," said Curtis. "We want to keep farming there, and we don't want to negatively impact our farming process."
Property owner David Reames told the council that the county has already contacted him.
"I have six parcels there. They want six parcels," said Reames. "I don't know what they are going to offer me, but I hope it is reasonable."
Picha Farms say they want to be involved as the county plans the new route.
"There is a possibility of going a different route," said Russ. "Will they take that into consideration or is it too far gone? If it is, what are they going to do to preserve the environment, culture here for farming?"
Anne Radford, Public Information Specialist with Pierce County Planning and Public Works, provided KING 5 with the following statement:
"Our goal is to balance the needs of the farming community with manufacturing and other jobs, freight mobility, environmental stewardship, and the ability of the traveling public to move efficiently through Pierce County.
The Canyon Road Regional Connection Project has been in the works since the early 1990s. In the last few years, as we have started to finalize the design, we have met with community groups and held various presentations and stakeholder meetings. We recently offered an online open house for the public to learn more about the project and its benefits.
The county will continue to hold conversations with property owners as the project progresses through the final design. We want to address the community's concerns and gather feedback from stakeholders.
We want to assure businesses and homeowners that access to their properties will be maintained. We will continue to work with property owners on property acquisitions as the project moves forward.
We welcome feedback, and will continue to communicate about the project with those in the project area as well as Pierce County as a whole.
The estimate is that the Canyon Road Project will cost $160 million. Pierce County is currently in the design, permitting, and property acquisition phase."