Giving a voice to infertility, pregnancy loss statistics
What happens when you decide you're ready to have a baby…and nothing happens?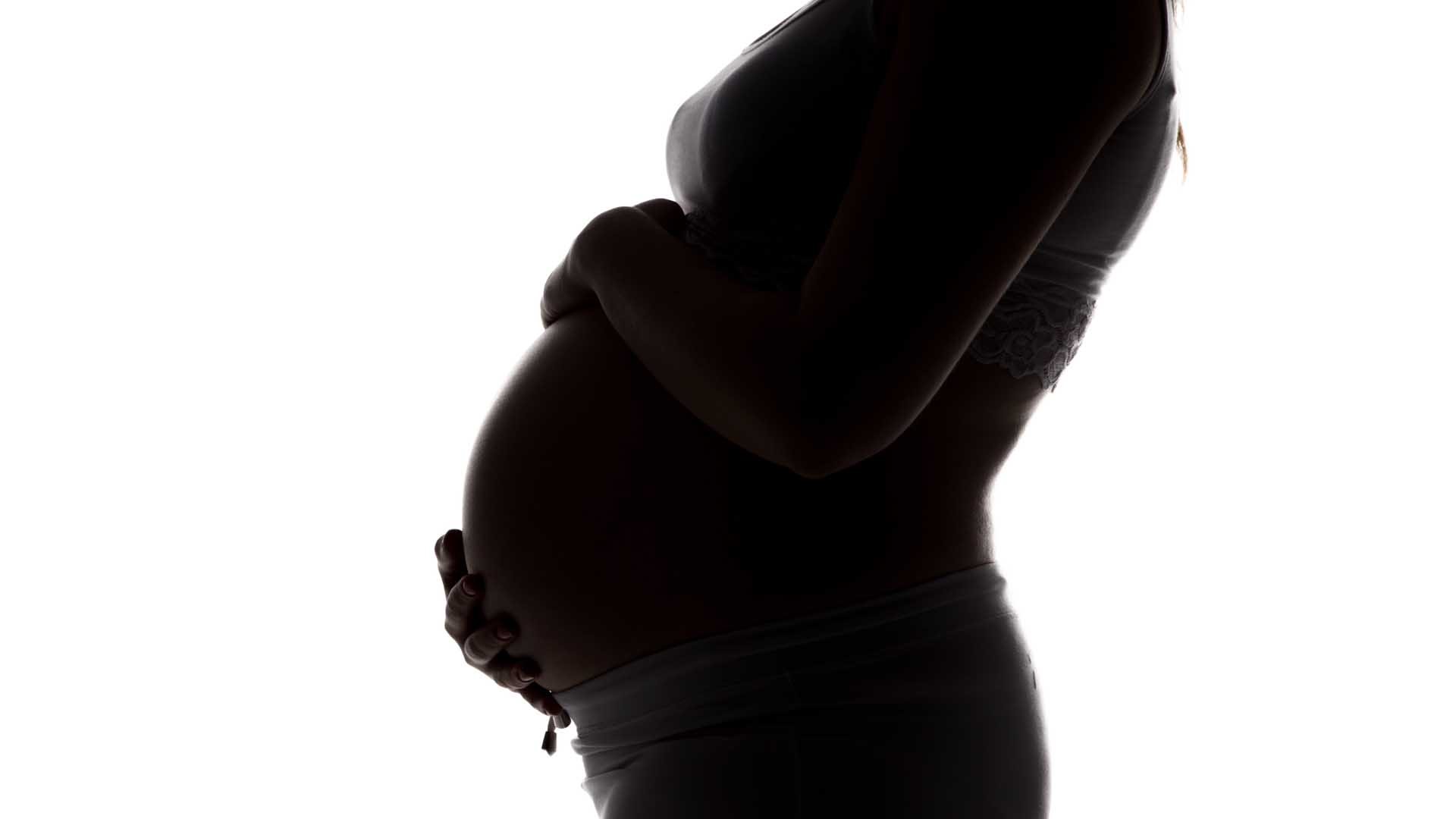 One in eight
:
Most of our young lives, the dialogue surrounding having a baby is how NOT to get pregnant.
But what happens when you decide you're ready… and nothing happens?
That's the reality for the one in eight U.S. couples who seek treatment for infertility. For many, these treatments involve IVF, or In Vitro Fertilization, a complicated, costly treatment involving lots of money and hormones.
My husband and I are one in eight. Michelle Li and her husband are too.
Another statistic Michelle and I could relate to? One in four pregnancies end in a miscarriage.
We wanted to gather a few other local parents who experienced challenges building their families to give a voice to these statistics; to personalize it. Because even if you aren't a member of our club (the kind no one wants to be in, of course!), you likely know someone who is. And even though Michelle and I and the other parents featured in this series were all lucky enough to eventually welcome our babies into this world, "pregnancy loss" and "infertility" are labels you carry with you the rest of your life.
How you can help or find support
:
For resources on dealing with infertility and more on family building, (including help finding a support group near you) check out the RESOLVE website or Pregnantish, an online magazine that helps people navigate infertility.
If you have a friend or family member struggling with infertility, learn how you can support those people here.
Meet the parents
:
Jake and Leslie met in 2007. They say they knew it would be challenging to conceive together, as Jake had a 4-year-old daughter from a previous marriage and had had a vasectomy. But even after reversing the vasectomy, nothing was happening. After three fertility clinics and lots of tests, they were left with a diagnosis of "unexplained infertility," and IVF was recommended. They now have a 6-year-old boy and a 2-year-old boy from IVF – and a 6-month-old girl from a surprise natural conception! Leslie is also a support group facilitator for RESOLVE.
Annie knew from an early age that IVF was the only option she had to get pregnant on her own. After seven pregnancy losses, she and her husband tried gestational surrogacy (a surrogate carried an embryo made by Annie and her husband through IVF), and they now have a 16-month-old daughter. Annie is also a support group facilitator for RESOLVE.
Annie Kuo is an ambassador for RESOLVE, the National Infertility Association. She also has experience with infertility. Annie says she struggled to conceive and went through pregnancy loss before spontaneously conceiving her daughter just before starting IVF. She then attempted fertility preservation for a second child, but was unsuccessful. Annie works tirelessly to help connect people struggling with infertility to the support and community they need.
Why don't you just adopt?
:
Many well-meaning friends and family members may offer this advice to a couple struggling to conceive. But as we talk about in this clip, it's not just that adoption isn't a "cure" for infertility. It's also a missed opportunity for the people in our life to sit with us in our grief.
The lasting effects of infertility on a relationship
:
Imagine deciding you want to start a family with your partner, and failing at it every month. That's what it can feel like to try for a baby when you're battling infertility. In this chapter, Jake opens up about the male perspective, and we all talk about how it can impact your relationship.
Holidays can be especially hard
:
The holidays arrive heavy with expectation: family visits, presents, parties...there's a lot going on. The emphasis on tradition and family can make it an especially hard time for people struggling to conceive.
Lasting impact even after baby arrives
:
For the one in eight couples in the U.S. struggling to address infertility, the idea of finally welcoming a baby may seem like the finish line. But we discovered in our conversation that infertility and pregnancy loss can stick to your personal identity in surprising ways, even long after the treatments are over.
Your infertility questions answered
:
As we conclude our series on the realities of infertility, we wanted to provide you with answers to some of the thoughtful questions we received from many of you over the week.
India asks: What are (your) thoughts on "unexplained infertility?"
Shahine: There is still so much we need to learn about reproduction, and it can be so frustrating when all the testing is "normal," but you are still not having the family you are trying for. Testing is very basic – blood tests are a reflection of ovarian reserve (egg quality and quantity), but there are so many factors that go into having a successful pregnancy – the right egg, the right sperm, the right uterine environment. It can get overwhelming when you think about how many factors are involved in having a successful pregnancy – just remind yourself that it can happen.
Stephanie asks: Is IVF expensive?
Shahine: Average cost of an IVF cycle nationwide is quoted as $12,000, but that may not include all the testing, medication, and other services like genetic testing of embryos. Cost really depends on what is done for each patient.
Lynice asks: When I went through them 26-27 years ago, medical insurance did not pay for them. Do they pay for it now?
Shahine: Washington is not a state that requires insurance to pay for fertility treatment. There are several local companies that pay for fertility care, and people get creative with finding ways to pay for care: fertility grants like Baby Quest and crowdfunding.
Annie asks: I think it would be interesting to get your expert's take on acupuncture, nutrition, and lifestyle changes affecting infertility. Curious about the clinical vs. holistic, which sometimes is seen as west vs. east approaches to fertility care.
Shahine: An integrative approach to fertility care is essential. Fertility can be a reflection of one's overall health and taking positive steps to improve your overall health and wellbeing will improve chances of conceiving naturally or with fertility treatment. Western medicine can only do so much, and Eastern medicine can only do so much – having a team approach can be beneficial for patients.
Shahine also recommended the following lifestyle changes that can impact fertility and overall health:
1. Optimizing a healthy weight
2. Decrease toxin exposure: tobacco, alcohol, marijuana, BPA, and phthalates
4. Manage stress. You can't eliminate stress, but you can learn to cope and care for yourself. Find resources on her blog.
Debbie asks: Is having invitro fertilization (IVF) painful?
Shahine: Usually no. The shots can be uncomfortable, and recovery from the egg retrieval can be crampy, but most patients say, "IVF wasn't as bad as I thought it would be," afterwards.