TACOMA, Wash. — A homicide suspect is in critical condition and a police K9 was killed in an officer-involved shooting in Tacoma Thursday morning.
The Washington State Patrol and the Lakewood Police Department are investigating the shooting, which took place around 1:20 a.m. in the 3600 block of South M Street.
According to Lakewood police, officers with the Tacoma Police Department (TPD) located a suspect believed to be involved in a deadly drive-by shooting that happened Wednesday evening in a parking lot of the Department of Licensing on Yakima Avenue.
Tacoma officers attempted to pull the vehicle over, but the suspect fled. After a short pursuit, police said the suspect crashed the vehicle and fled on foot.
Officers began tracking the suspect with a police dog, K9 Ronja, when gunfire was exchanged with the suspect. Lakewood police said the suspect was shot, as was K9 Ronja.
The suspect was taken to the hospital in critical condition. K9 Ronja was treated for critical injuries, but later died, police said. Lakewood police said the K9 handler suffered minor injuries.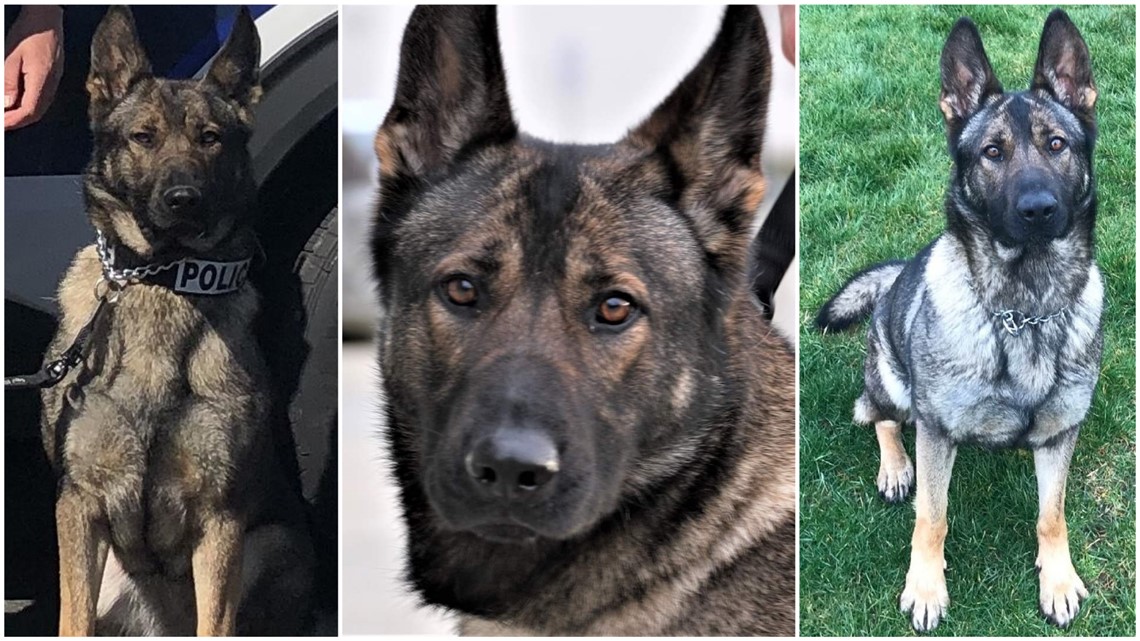 The TPD said K9 Ronja was a 2-year-old purebred German Shepherd that has served with the department for eight months. K9 Ronja was born in the Czech Republic and came to the U.S. in January 2020. The department said she began her career with K9 handler Officer Jennifer Syler, who was the newest K9 handler at the time.
"From their first day together, the bond between K9 Ronja and K9 Officer Syler was undeniable," the TPD said in a press release. "It is rare to have a female tracking K9, and to have the dog be partnered with a female handler is something truly special."
K9 Ronja completed more than 400 hours of training in April 2020 and started working on patrol as a tracking dog. Within two weeks of starting on patrol, Tacoma police said K9 Ronja located three suspects who burglarized a school in east Tacoma.
In July, K9 Ronja tracked and located a suspect who broke into the Boys and Girls Club and stole several computers. The TPD said kids at the Boys and Girls Club recently held a celebration for K9 Ronja to thank her for recovering the stolen computers.
"It's sad I mean it's nothing that you want to hear ever let alone first thing in the morning. We were grateful for her, she'll be missed," said Ben McMahon of the Boy's and Girl's Club in Tacoma.
"K9 Ronja's death is heartbreaking for her handler and our department. K9s hold a very special place in our hearts – their loyalty, bravery, and dedication is inspiring," the TPD said. "K9 Ronja sacrificed herself to save the life of her partner and her fellow officers."