The First Hill Improvement Association announced Friday that "Sunrise over First Hill," a design by local artist and Seattle University student Nathan Watkins, will be painted onto columns under I-5 between Cherry and James later this year.
The design is said to represent First Hill's neighbors, architectural history, topography, density, and lush greenery. Watkins said his design "could represent no other area, and in being as such it is a powerful expression of the identity, character, and present of First Hill."
You can see more of the artists work on his website.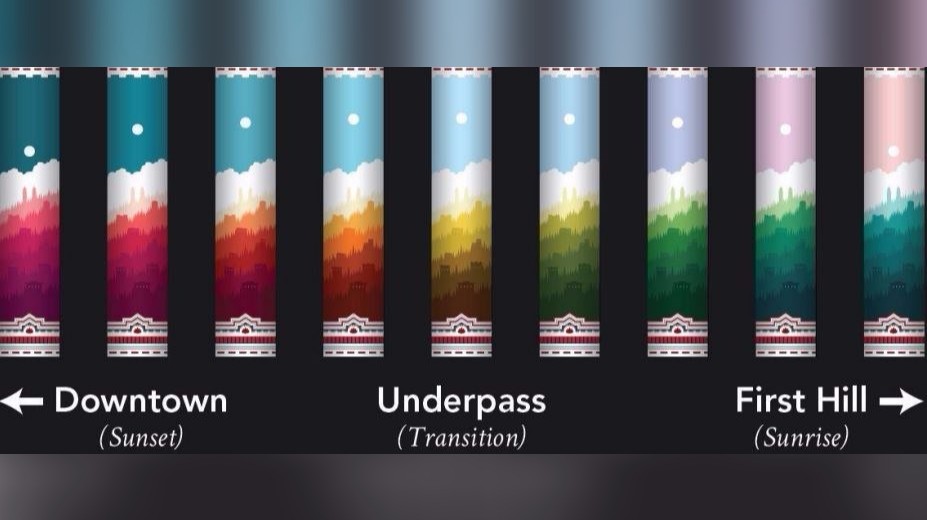 After final permits are granted and the project is reviewed, the design will be installed during late spring or early summer by Urban Artworks, a Seattle-based nonprofit organization that provides opportunities for local, young artists to create public art.
Five finalists submitted designs for the project, and the public voted for the winner.