A longtime Seattle activist, who was once jailed for hitting a Seattle mayor, is being forced out of the Capitol Hill building that housed his community center, UMOJA P.E.A.C.E Center.
Omari Tahir-Garrett was served an eviction notice for the building at 24th Avenue and East Spring Street, according to court papers.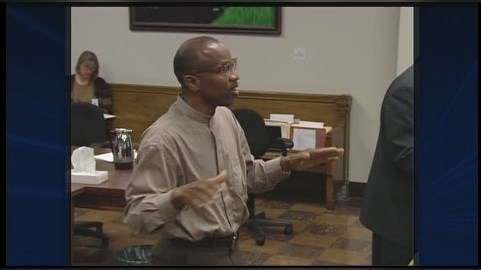 The landlord is in the process of selling the property to a California-based developer.
Tahir-Garrett, who is African American, has said the eviction is racially motivated.
A couple dozen of his supporters demonstrated at the building Wednesday as Seattle Police and King County Sheriff's deputies pushed the eviction forward.
Tahir-Garrett is known as an outspoken and at times controversial activist. He served 21 months in prison for punching former mayor Paul Schell in the face with a megaphone in 2001.