"This was their spot," Seattle artist Louise McDowell said.
"When it happened, I just was very touched," said McDowell. "It was such a tragedy."
They were 19 individual mailboxes that, together, made up a community. The unassuming row was where neighbors would stop and chat every day.
"This was where meetings happened and also where they gathered," said McDowell. "They would tie balloons to celebrate things."
Using the only known photograph of the mailboxes, McDowell is making a model of what's to come -- a 13-foot-long steel and brass sculpture that will stand in defiance of what the Earth wiped away.
"If the mailboxes are there it's like having the essence of that person still there," said McDowell.
Inspired by mementos left behind in memorial trees at the site, McDowell plans to meet with each victim's family and create personal remembrances for inside each mailbox.
She's hoping to forge letters in brass with all the things loved ones never got the chance to say.
"I know from my own experience that sometimes you figure that person is gonna be around forever," said McDowell. "You don't expect them to be gone. There are always things you would like to share."
The sculpture is expected to be unveiled in March on the fifth anniversary of the landslide. It will be part of a much larger memorial to be built in the years to come.
The cost of the entire project is estimated at $6 million, a tiny fraction of which has been raised so far. Organizers hope the sculpture will inspire people to give.
"We know that it can take time to make beautiful things happen," said Shannon Hays, with Snohomish County Parks. "A tree doesn't grow overnight. The process is beautiful, and sometimes long."
McDowell hopes the mailboxes will deliver a sense of comfort to all those left behind, and allow them to reclaim their "spot" from that unforgiving hillside.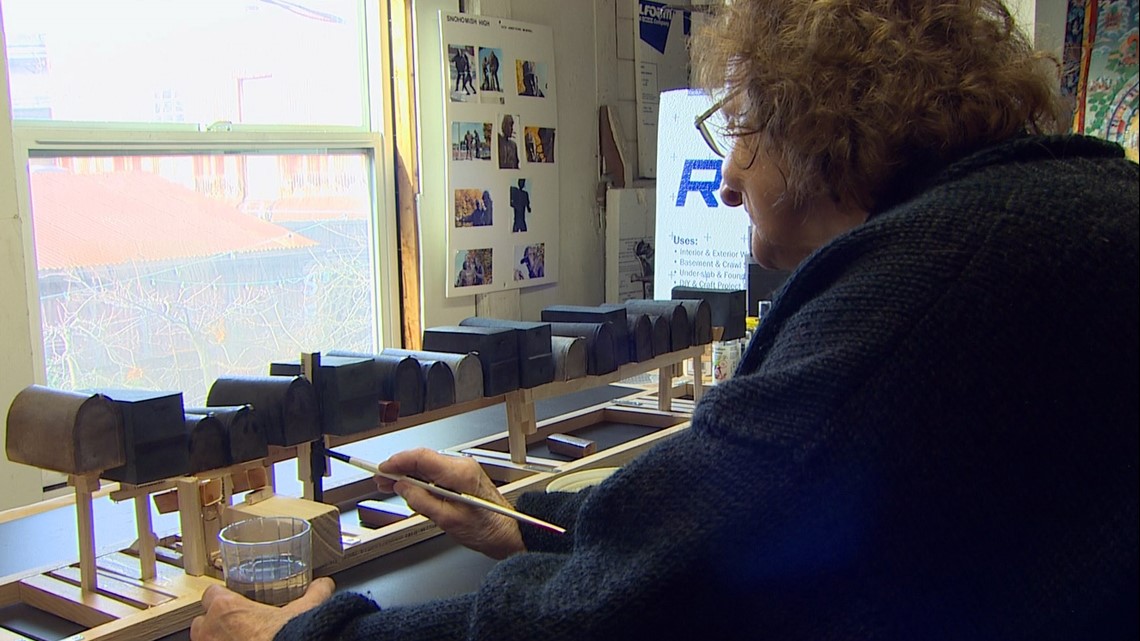 "I think it's important for us to remember," said McDowell. "A person lives on with the people who are left behind."
Snohomish County Parks, Recreation and Tourism Parks Donation Fund – SR 530 Slide Memorial