Refuge: Grandparents rescue grandkids from heroin crisis
The nationwide heroin crisis is now forcing an increasing number of children to find refuge in their grandparents arms.
SEATTLE — It's not even two o' clock in the afternoon, and Alesia Cannady is spent.
"Just breathe," the 63-year-old grandmother says to herself.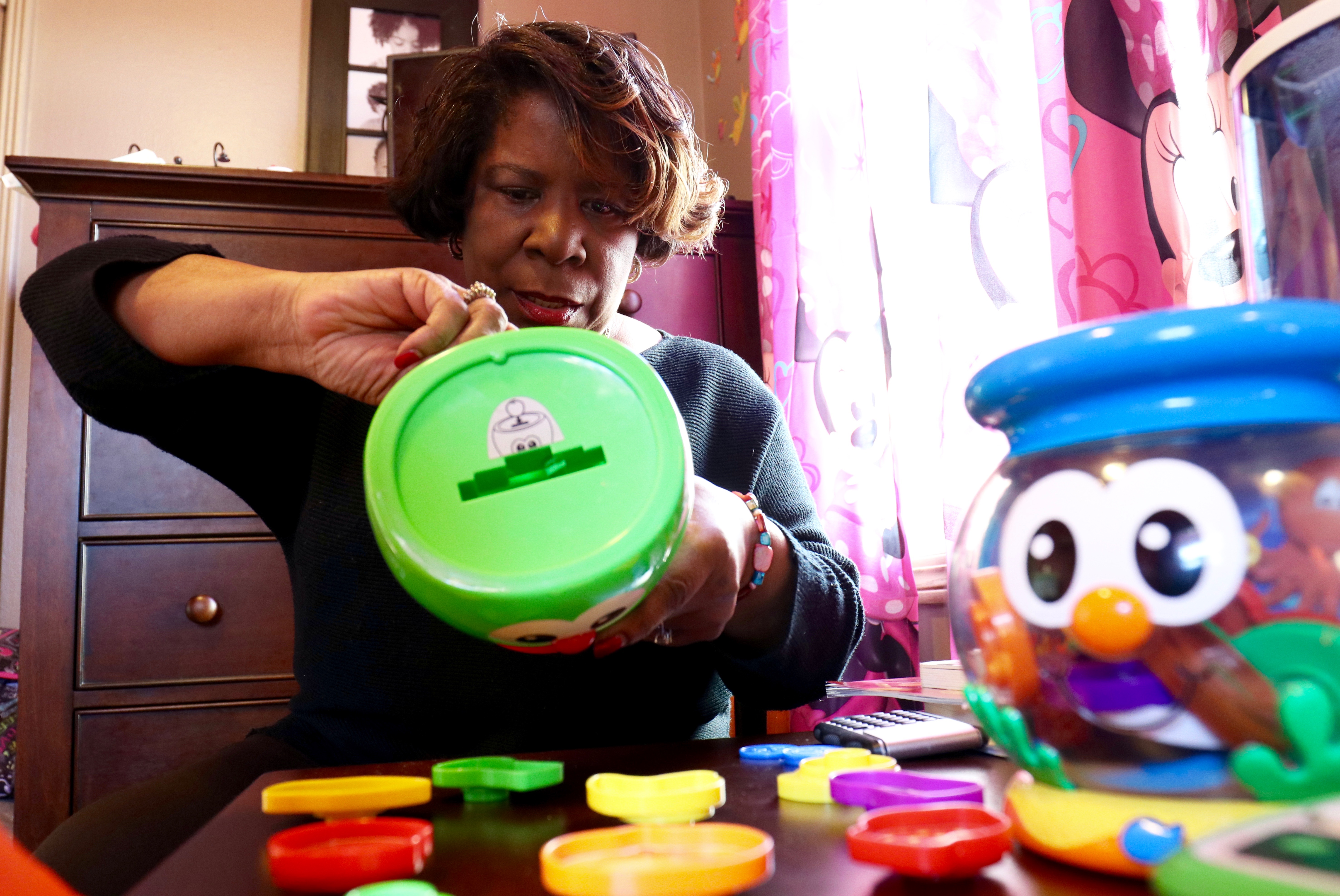 That morning in her Seattle home, she made tents under the covers with her 2-year-old granddaughter Aleyiah.
Every few minutes, the bustling toddler tugs on Cannady's arm.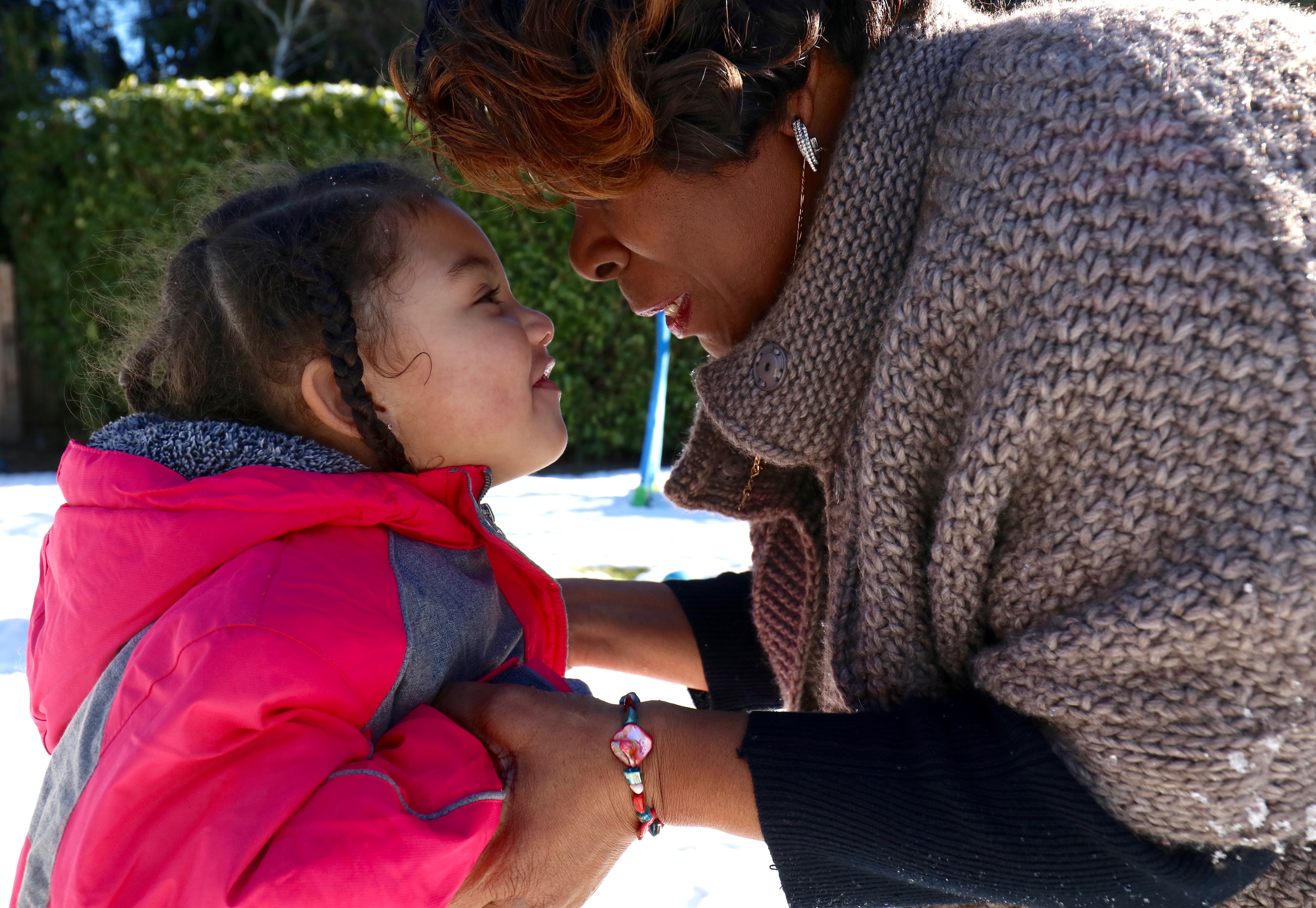 Still out of breath from a game of chase in the snow, Cannady plays along with Aleyiah's many imaginary tales.
But the grandmother of four is waiting for the day she'll tell Aleyiah a story about the big dog who helped the little cat.
"Even though the cat didn't belong to the dog, the dog took care of it," Cannady practices the story she's had memorized since the day she won custody of the then 6-week-old girl.
It's the only way her granddaughter will someday understand why she doesn't know her heroin-addicted parents.
And it's the only way she'll understand why "nana" is really more like "mom."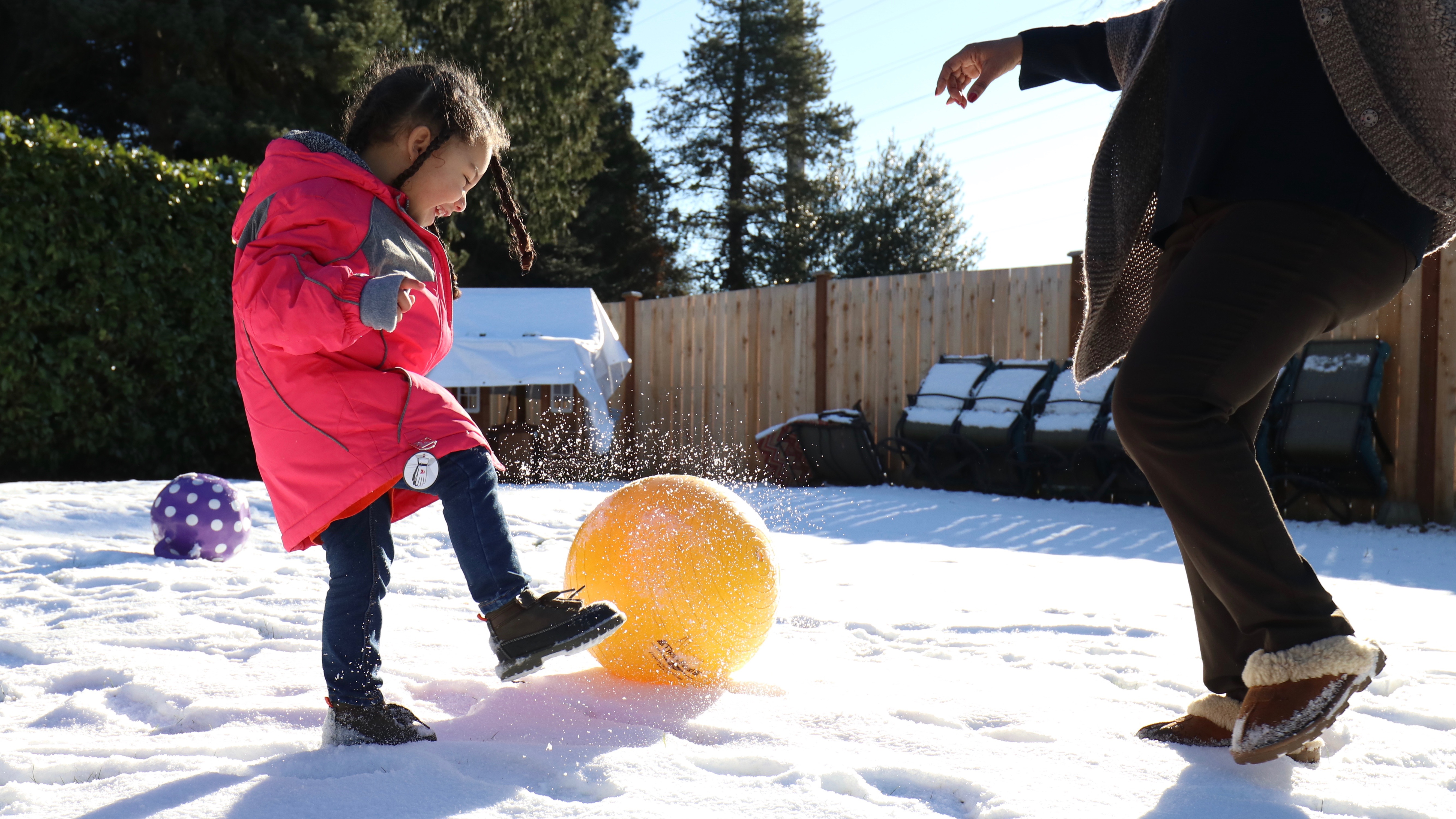 Grandparents have long stepped in to help raise their grandchildren during hard times. But the nationwide heroin crisis is now forcing an increasing number of children, like Aleyiah, to find refuge in their grandparents' arms, according to Washington kinship care experts and a recent report from the national nonprofit group Generations United.
Substance abuse treatment professionals consider heroin one of the most difficult addictions to treat. The drug delivers a powerful high, while withdrawal symptoms for the addicted are extreme. Addicts who do recover often relapse multiple times and succeed only with intensive medical and psychological treatment.
"The heroin epidemic has caused an explosion of kinship placements because it's not a drug you walk away from," said Cathy Callahan, parent and kinship coordinator at Sound Mental Health in Auburn. "Heroin holds people hostage. Heroin crushes people. People sell their children sexually for heroin. You don't hear people doing that for meth or for cocaine or anything else."
The latest U.S. Census figures estimate that 41,836 Washington grandchildren under 18 are living with a grandparent who's responsible for them. That's up from 37,371 in 2009, according to the Census Bureau's American Community Survey. These estimates don't account for the many Washington children who are living with aunts, uncles and other relatives for a host of reasons like teen pregnancy, financial burdens and military deployments.
"We have to carry the load for the mother, the father, the other relatives that aren't around. We have to do the love, we have to do the teaching, we have to do everything we've already done with our children," said Cannady, whose heroin-addicted son left the picture after Aleyiah was born.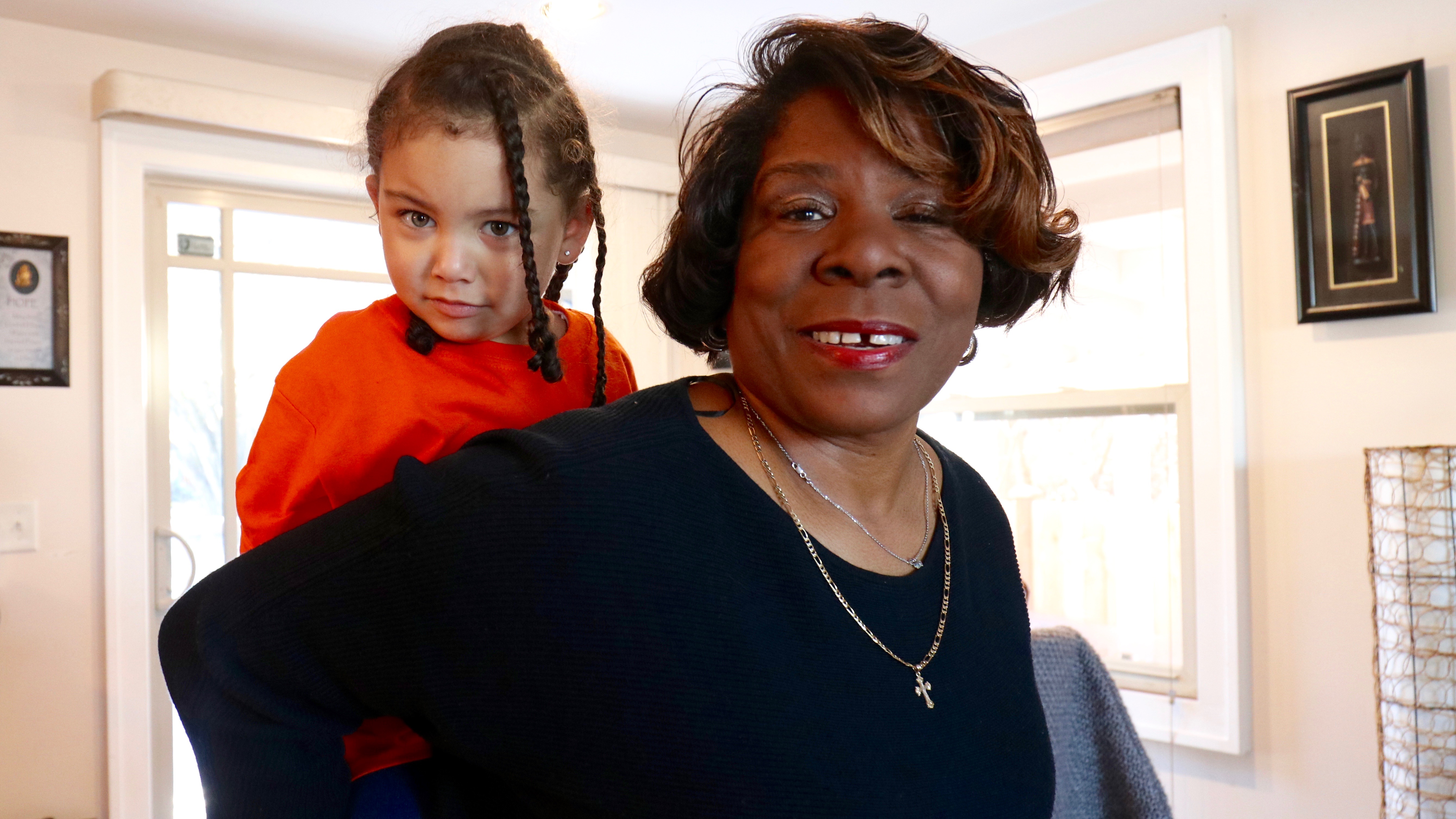 It's an emotionally and financially grueling job for the grandparents who planned to bask in retirement after achieving empty-nester status. Instead, they spend every day raising kids they aren't always prepared for and praying their own children haven't overdosed and died.
"The grandparents often have feelings of shame and guilt around that because something went wrong with their own child. They feel responsibility in a way, and then there's huge family dynamic issues," said Ana Beltran, a Bellevue-based special adviser to Generation's United.
On top of the family drama and fear, many grandparents struggle to navigate an unfamiliar system while facing things like custody battles and enrolling the kids in school. They often feel isolated -- without the same financial resources guaranteed to foster parents and with little emotional support.
"There's this fear that no matter what you do, you are not really the parent. You are the grandparent," Callahan said.
'Crucifying Your Own Daughter In Court'
Many grandparents are unofficially helping their heroin-addicted children to raise their kids, with the hope that one day they will overcome their addiction and take on the parenting themselves.
But some, who fear their unstable loved ones will abuse or run off with their grandchildren, are forced to fight their own kids in court.
That was the hardest part for Kathy Baker, 60, of Anacortes. She now has custody of her 10-year-old grandson after an expensive legal battle.
Baker told authorities that her daughter neglected her grandson after she found a troubling Craigslist ad. The post, written by her daughter, invited men over for sex and mentioned that the child would be in the next room, Baker said.
"Crucifying your own daughter in court is what you have to do. I can't imagine anything more painful. It was very traumatic," Baker said.
Some children have vivid memories of life with their drug-addicted parents; Others don't know anything but life at grandma and grandpa's home.
Ask Cathy Callahan's six-year-old grandson to introduce you to his mom, and he'd point to the 57-year-old Federal Way grandmother.
The boy, whom she asked us not to identify, calls her and her husband "mommy" and "daddy." All Callahan's grandson knows of his relationship to his biological mother Jenna is that his belly button was attached to hers with a cord.
"They handed you to daddy and then you were our baby," Callahan explained to the boy.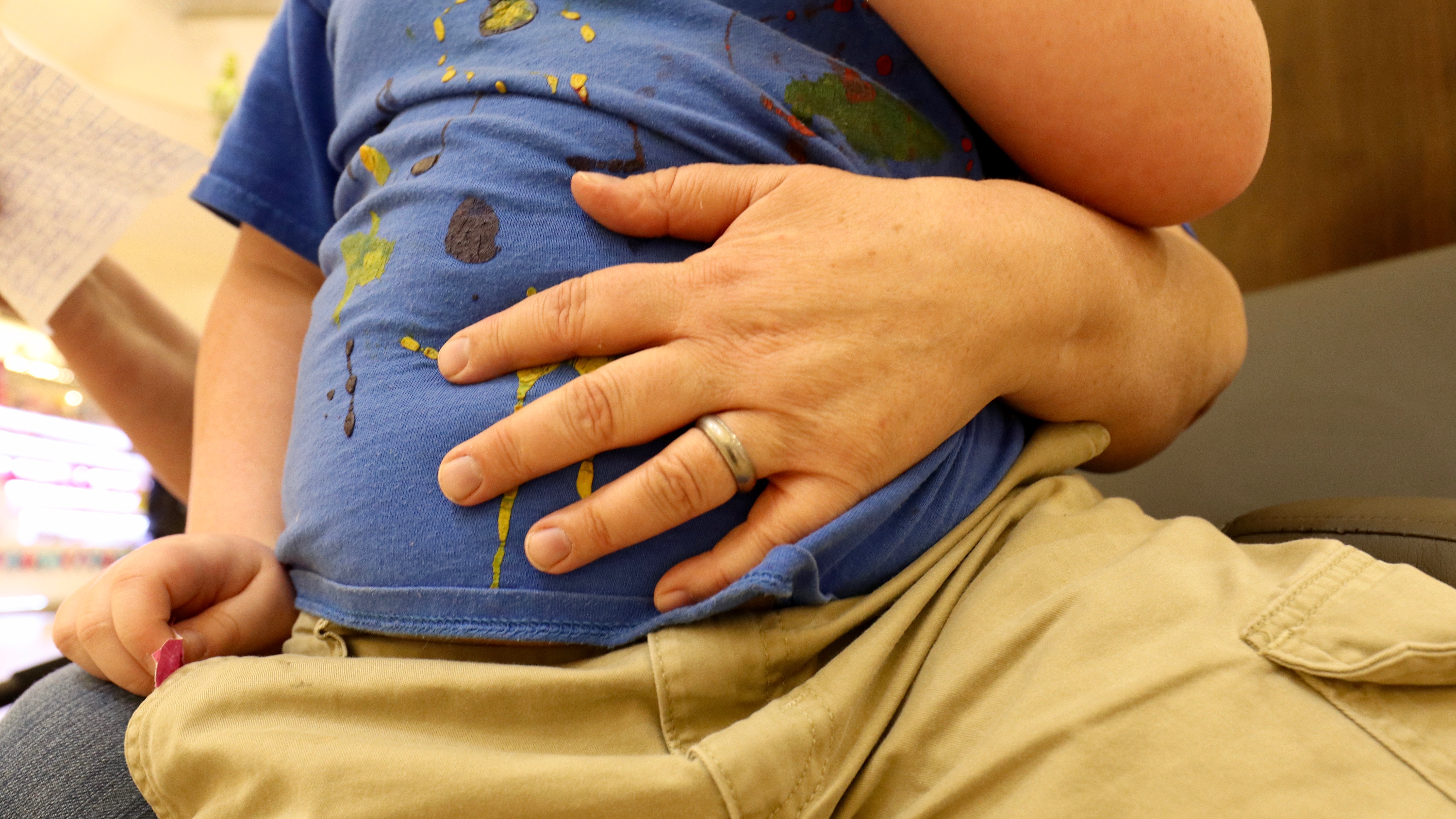 Callahan said both of her daughters are addicted to heroin, and both have children she is raising.
Jenna, who's serving time in jail, relinquished her parental rights in 2012. That means even if she's sober, she can never take back her son.
"She will never be his mom, but I hope and pray she will be 'Jenna,'" Callahan said of her daughter.
WATCH: Callahan reads a letter Jenna wrote to her son from jail.
Callahan worries about the well-being of her daughters, she said. But she chooses to worry more about what she can control.
"The only thing I can do is protect the littles, and that's kind of where if you lined up 100 grandmas in my situation, they would say the same thing," she said.
Callahan meets monthly in Auburn and North Bend with fellow grandmothers and other relatives raising children who aren't their own. After learning she would need to raise her daughter's son, she founded three support groups, hosted by Sound Mental Health.
"I was mad at his mom. I was angry that she -- in my opinion -- was choosing drugs over her child," Callahan said. "Mostly, it was frustration and then fear that I couldn't do it. What would happen if I can't do this? Where would we go? I kind of felt isolated."
Support is essential for grandparents like Callahan and Cannady, experts said. Through the Washington State Department of Social and Health Services, kinship care navigators around the state are available to answer the key questions that come with the new territory of raising a relative's child.
"Is mom going to give me a power of attorney? How do I get the services and the education and the healthcare for these children without any legal documents? There's all kind of access issues, and then there's the whole financial burden. How do you feed these children and clothe these children?" Beltran said.
Not all challenges are logistical. Age is a concern for many grandparents who take on the full-time task of raising kids again.
"When I was first a parent, there was nothing to it because you had all that energy," Cannady said. "With Aleyiah, by the end of the day I sit down, and it's just like… 'Breathe. Just breathe.'"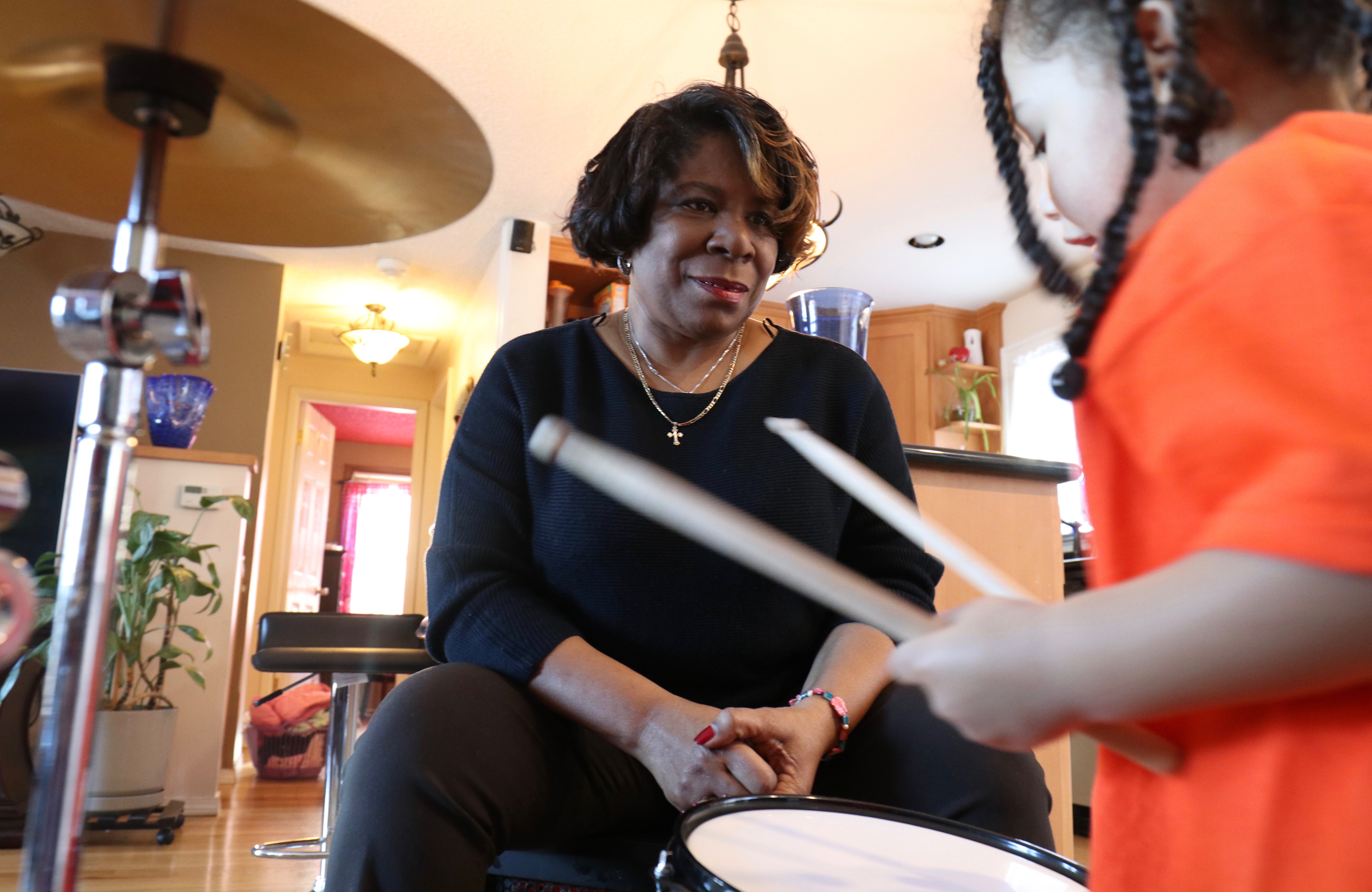 Each year, she invites dozens of grandmothers and their grandchildren to play in her Skyway backyard. It's a place where kinship caregivers raise each other up.
"I realized that when I didn't have the support or the respite that I needed, that the other grandparents out there like me needed it (too)," she said.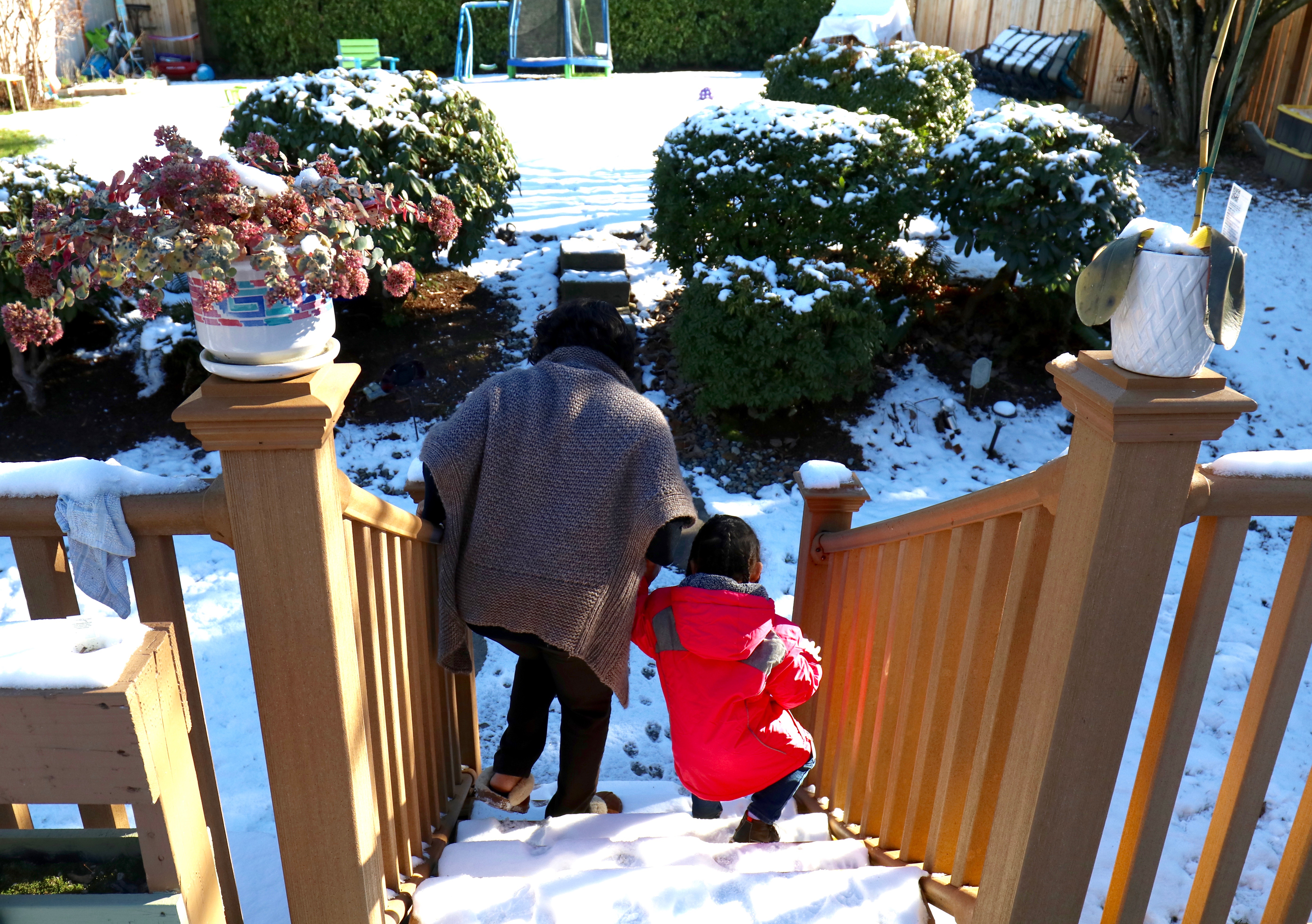 Cannady fixes a plate of ground turkey and pasta, and then she calls the toddler in the kitchen for lunch.
Aleyiah runs out of the bathroom with her pants around her ankles.
It's far from the glamorous life of travel Cannady had planned after retiring from her 37-year career.
Without pause, the grandmother pulls up Aleyiah's pants.
"I wouldn't trade it because the things that I'm getting to see are so rewarding," Cannady said.
She gets to see Aleyiah through more than one lens.
"I look at her as all of it — my grandchild, my daughter, my little buddy."