Race & Parenting: How we talk to our kids about race, racism and identity
We wanted to start a dialogue among parents in the community from different ethnic and racial backgrounds.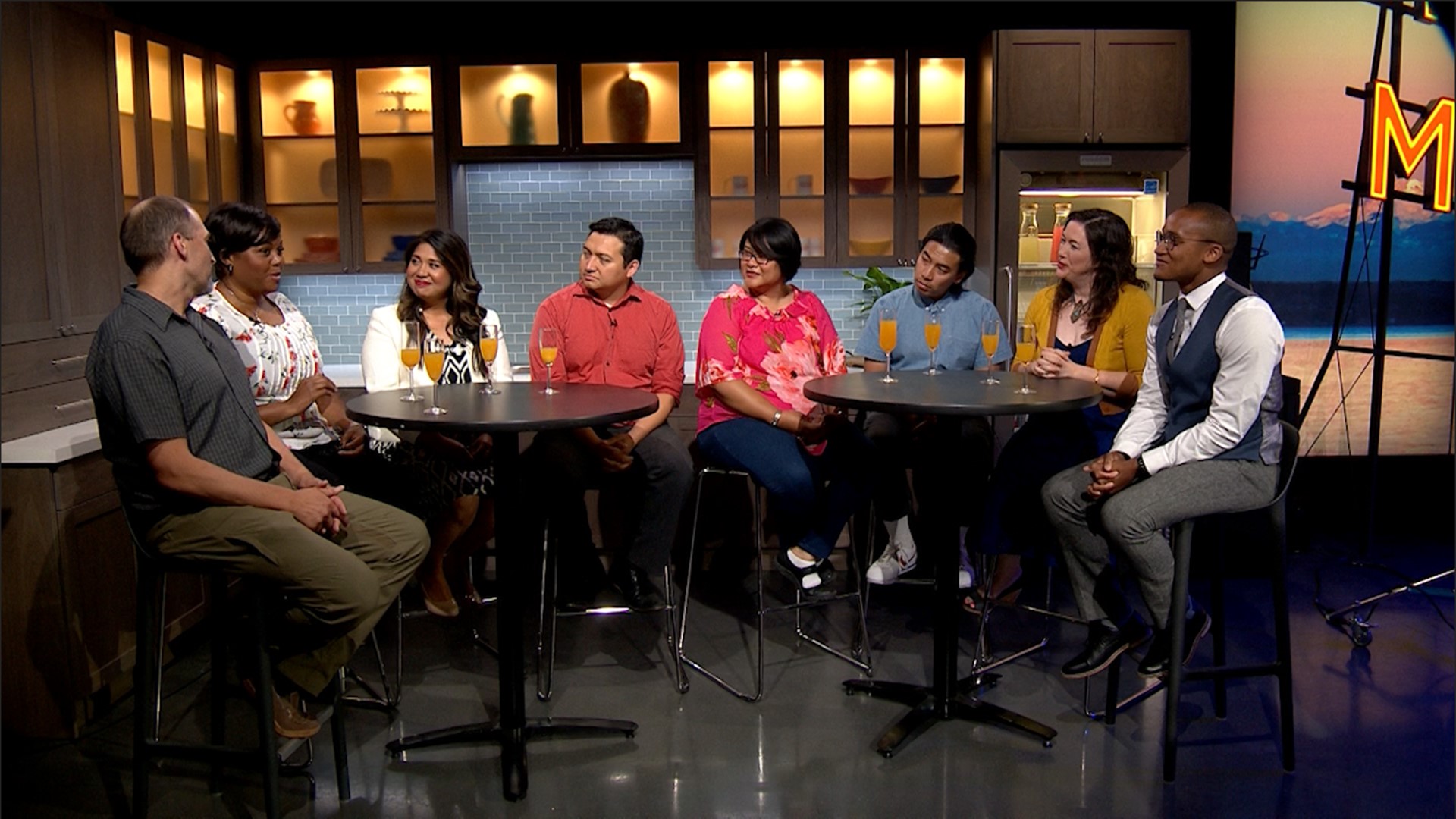 Introduction
:
We're starting a new series called: Race and Parenting.
We wanted to start a dialogue among parents in the community from different ethnic and racial backgrounds, about how they talk to their kids about race, racism and their identity.
A recent story Jenna Hanchard reported on served as the springboard to this larger conversation.
On Super Bowl Sunday, a mother named Darnesha Weary, who lives in Edmonds, posted on Facebook about something that happened to her two teenagers.
Her 18-year-old and 14-year-old were out taking pictures with their phone near their home. They happened to be outside of a bar in a strip mall right off Highway-99. The kids said a woman came outside the bar with a bat and said, "The manager doesn't want N-words" on the property.
While this was a traumatic experience for everyone, Darnesha opened up to us about the conversations she has to have with her son.
"You have to be aware of whose watching you because you are a 6'5" black male in a neighborhood where you are going to be the only one that fits the description. For him, we want to him to come home. We want him to walk through those doors every single night and we know that may not be the case simply because of what he looks like," she said.
The discussion that Darnesha had with her son goes beyond this one incident and this one family.
We were eager to continue this conversation and broaden it in a meaningful way. Getting folks together around a dinner table is always a good way to break the ice ... or bread in this case.
We decided to host a series of dinner parties with parents from different backgrounds to talk about the conversations they have with their kids about race, racism and identity. To start off, we had separate dinners with black families, white families, Latino families and Asian families.
By no means do these conversations represent the voices and opinions of all black, Asian, white and Latino people. But, we want to get those conversations started by hosting a space for families that have shared experiences. Validation at the table is important. We didn't want people to feel like they had to defend their truth or feel isolated at these dinners.
These dinners are just a jumping off point. We know there is a diverse range of voices in this community that aren't at the table, yet. As the series continues, we hope to expand the conversation.
We also know, there is no universal guide to parenting and there is no one right way to raise a child. We hope you'll be able to relate to these families and their experiences and we hope you'll take something away from their stories and their honesty. The goal is for you to continue the conversations at home.
Dr. Ralina Joseph helped us define some terms we will be using throughout this series. She has her Ph.D. and Masters in Ethnic Studies, and is currently an adjunct associate professor in the Department of American Ethnic Studies at the University of Washington.
"Race first and foremost is a construction. Race is not something that we know as biological. It was something that was created hundreds of years ago to separate people, to divide people, to exploit people, to enslave folks. The structure of racism comes from these notions of race. Racism being the structures, the institutions that come from this discrimination. We think of racism of being something that might happen interpersonally, but can really only happen when someone had institutional structural power. All of us need to be invested in these conversations of race and racism, and how they permeate our lives."
"Code switching is a survival strategy. It's learning how to perform your identity differently according to what feels safe. For many of us, we don't have the luxury of having the same identity in every space. Some people can walk into every room and be able to perform the same identity."
The history of the U.S. Census:
"The census that was started in 1790 didn't have a category outside of white and slave. For years and years, there were variations of those categories and the Hispanic category was introduced by the Nixon administration. Folk who were of Latinx decent who were living in the United States could have chosen any number of things on the census. So, it makes sense that people don't really know what to check because these are fabricated constructed categories that are not in alignment with how racialization happens in home countries, and the government hasn't quite caught up."
On resources for families to have conversations and race, racism and identity:
"Families of Color Seattle is a terrific resource and particularly for those of you with younger children. They can connect people with other parents of color with parenting groups. Another thing is that many Seattle public schools have their own racial equity teams, so seeing if your school has a Race and Equity Team. If not, see if your school can create a Race & Equity Team.
"And then finally, my center -- the Center for Communication Difference & Equity -- we have a number of events that are open to the public. In the fall we'll bring people together to talk about how do we become radical listeners around questions of race and listen a bit differently."
Episode 1
:
Is code switching about survival? It's one of many topics that came up at a dinner we hosted with black families in the Seattle/Tacoma area.
After the conversation, we asked each parent to reflect on their experience. Below you can read their first-hand accounts.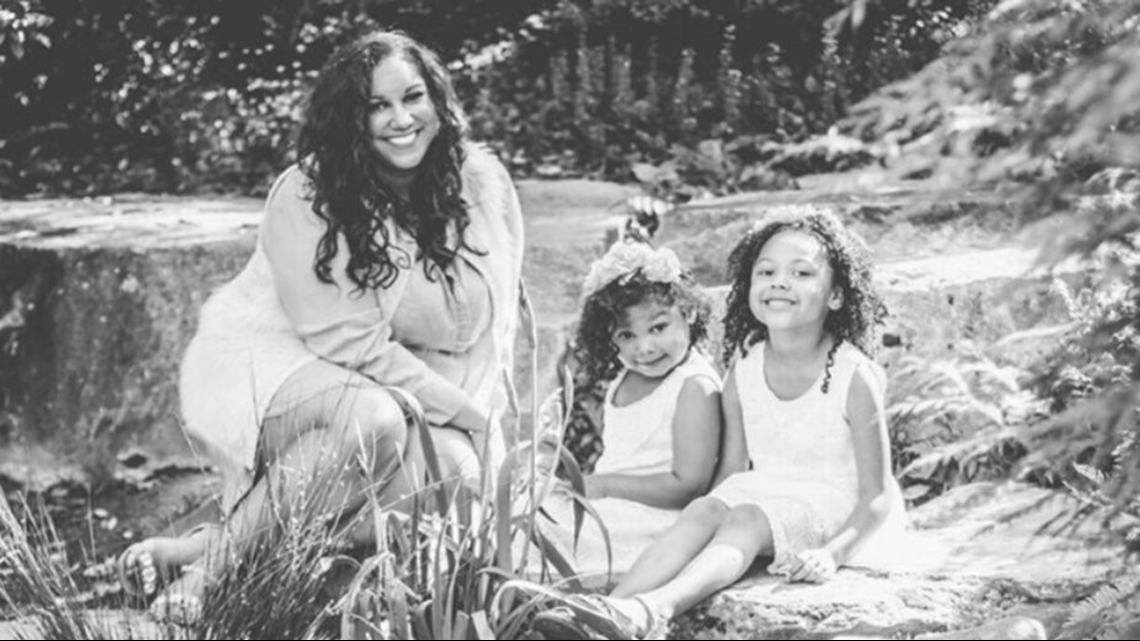 "It was such a joy to be around people to share our insights and not be judged. My favorite part was listening Darnesha speak about her teenagers' experience and how her very brilliant daughter was handling such situations. It makes me excited to continue the dialogue in safe places. I hope that this reaches people. I pray that it resonates and our voices are heard. We've never been the enemy, we are just black." - Cabby Alright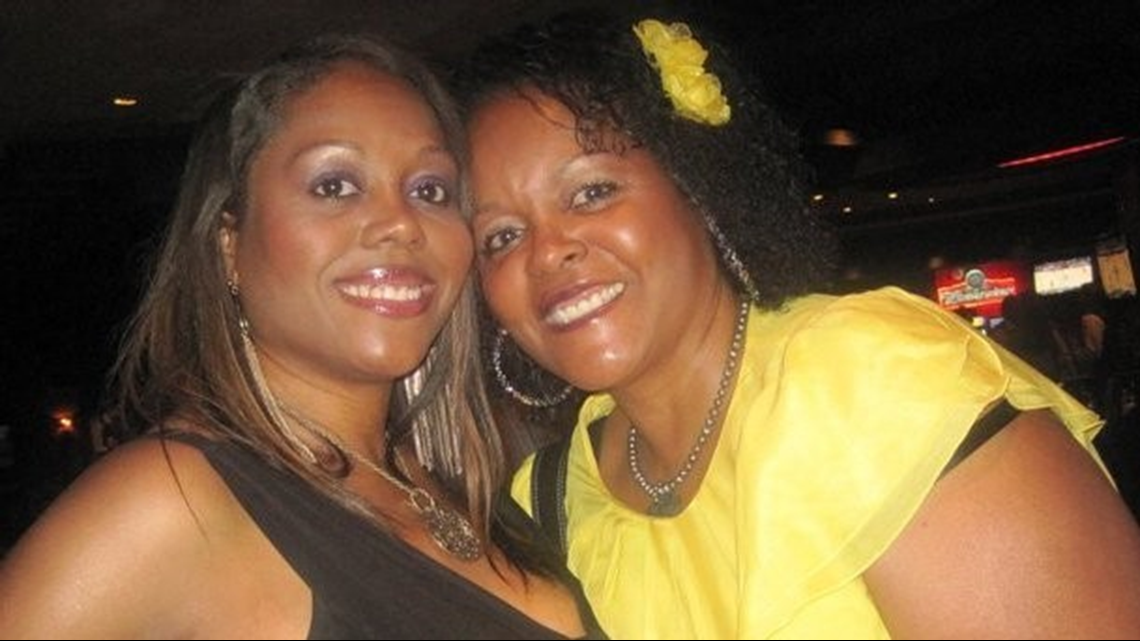 "Thank you so much for allow me to participate on this panel, I felt so honored. It was a positive experience for me, especially to hear the voice of others who shared their personal stories. It was good to speak freely and hearing others, which made me realize that other stories are not so different than mine. I liked that different backgrounds of people and different generations that made up the panel because it shows that no matter where we are in life, we still have the same worries that our parents/grandparents had – to be treated equal. I realize that we all have a familiarity, the experience of racial pain. I think if we continue to share our stories that it will continue to bring more awareness. I appreciate that King 5 is the leader in bringing this awareness to the community." - Darlene Rockwell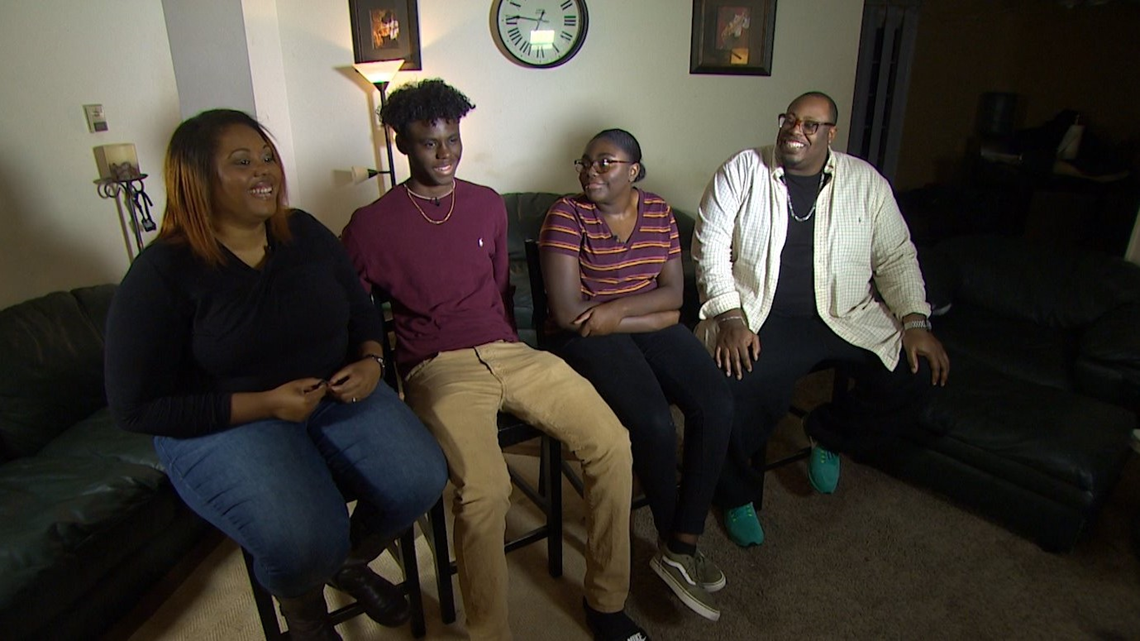 "It was refreshing, encouraging, and validating to speak on this panel. Raising African American kids in this era means that we're constantly fighting against systematic racism in schools and in our communities. Honestly, it's exhausting at times. The opportunity to sit and discuss these challenges with other black parents was invaluable. I wish to continue conversations and hope to inspire others to begin these conversations." - Darnesha Weary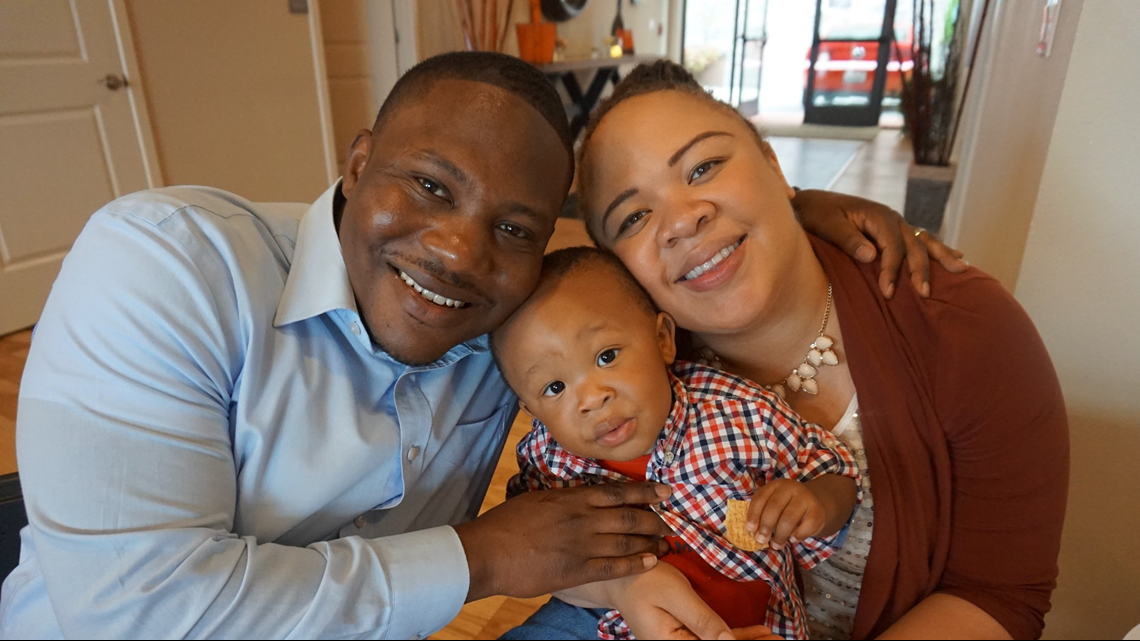 "I deeply enjoyed our lively and engaging conversation as we reflected on our past experiences and memories that caused us hurt and pain. These experiences helped shape our identities as black people and in many ways dictates how we navigate the world and influences how we teach our children to navigate the world as black people. The black experience is a unique experience that is usually only affirmed by other black people." - Keith Blocker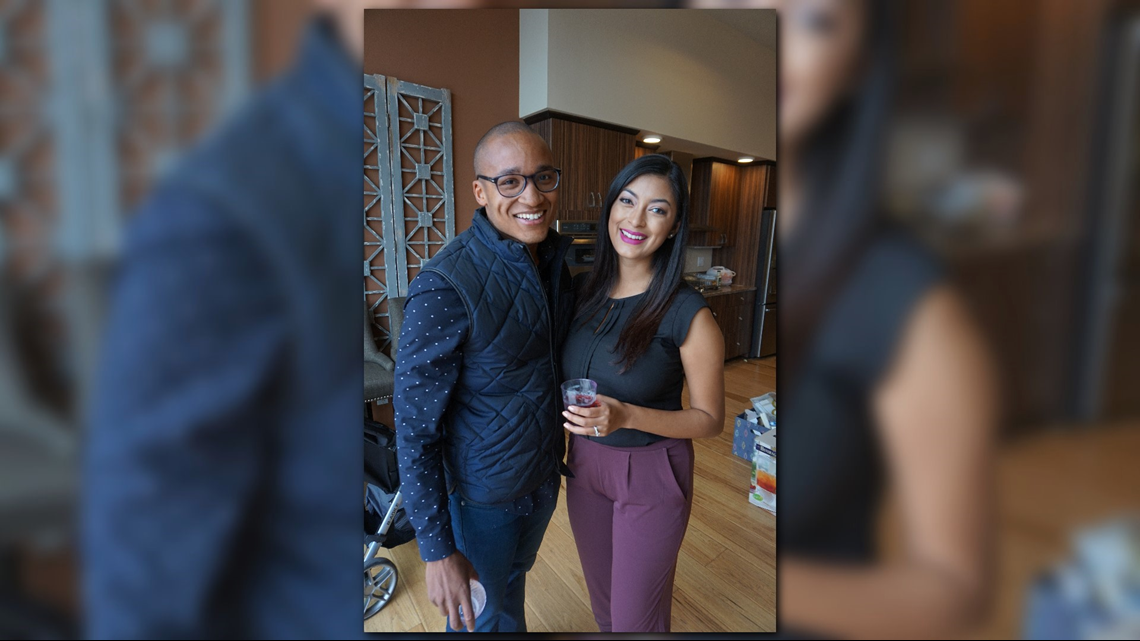 "This experience concretized a familiar truth: black identity is not a monolith. Our experiences and stories are as vivid, varied, and complex as our culture and hues. This truth became all the more salient and pronounced as each of us recalled the ways through which we had come to the initial realities of our own black identity, how we were raised by our parents, and what we hope for in the lives of our future and current children." - Derick Harris
Episode 2
:
If you're a white parent who cares about diversity, how do you raise your kids to reflect your values? Is there a fine line between being part of a diverse community and pushing people out?
Gentrification and diversity were two topics that came up at a dinner we hosted with white families in the Seattle area.
After the conversation, we asked each parent to reflect on their experience. Below you can read their first-hand accounts.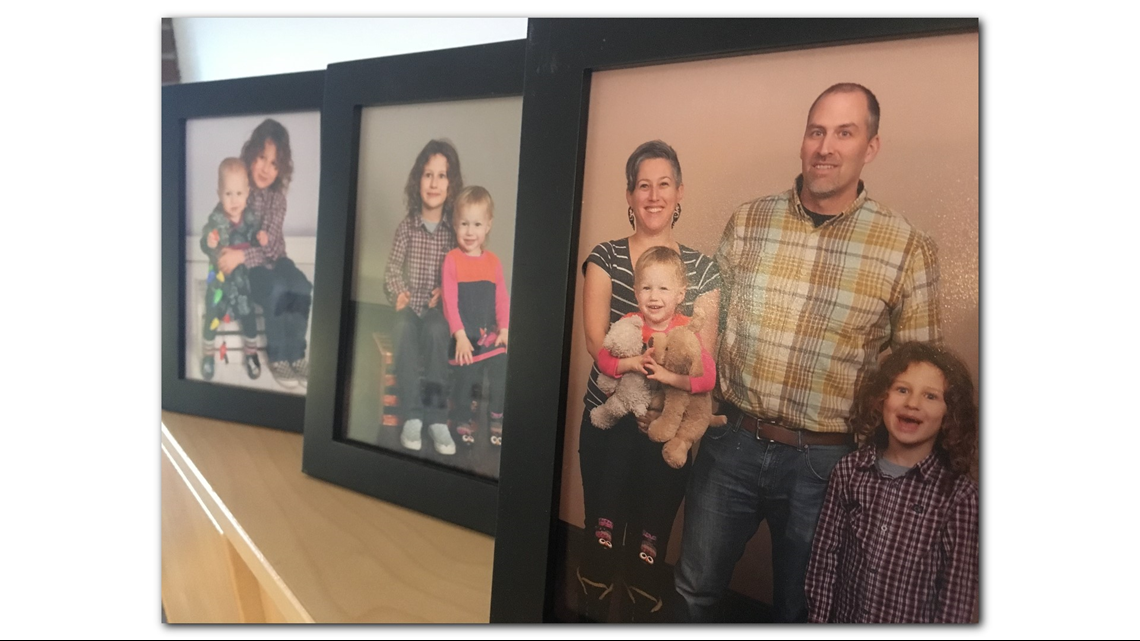 "As an educator who regularly speaks and writes about issues of racism, I'm always conflicted when such an opportunity arises to reach a wider audience. So much of what I understand about racism has been learned by opening myself up to the experiences of folks of Color; very few of my thoughts about racism are original; most often, I am simply regurgitating the knowledge and insights of people of Color.
"At the same time, given how disengaged too many White Americans are from the fight for racial justice, it seems clear that White America could use more models of white anti-racism. There is simply too much white silence, not to mention fragility, when it comes to one of the most urgent issues of our time. We need to model action. After all, folks of Color did not create the system of racism that oppresses them. The hard truth is that White America, especially white elites, created this system, one that White Americans continue to maintain; it can't just be people of Color working to dismantle it.
"This dinner discussion is one small step in getting White Americans to do more of their part in dismantling institutional racism – and that often starts by having discussions around the table, breaking the silence at every opportunity." - Jon Greenberg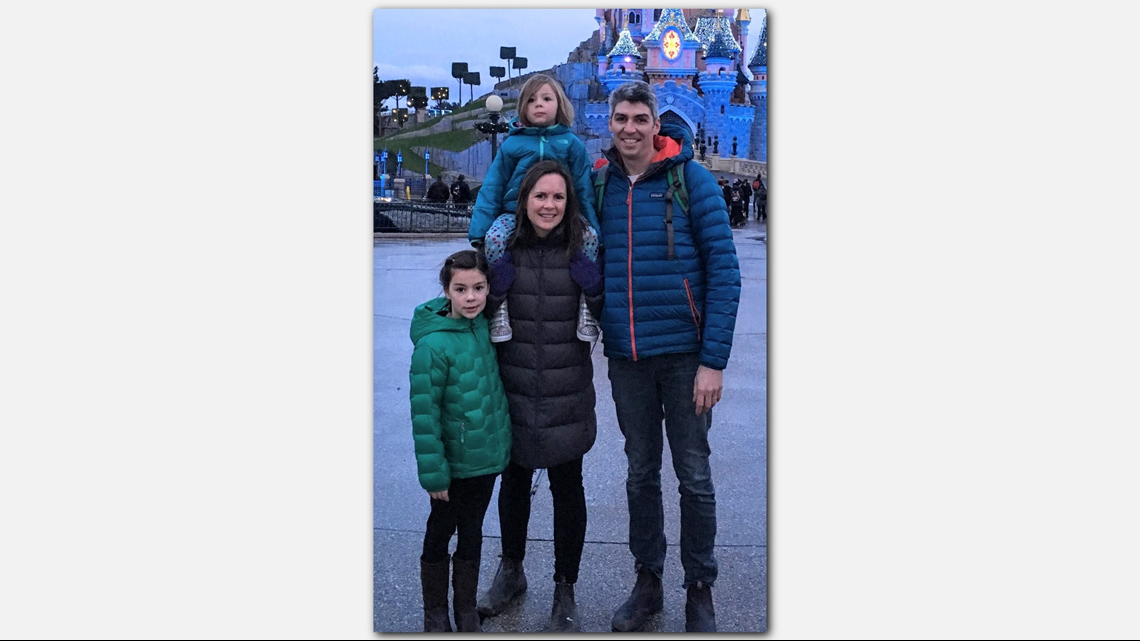 "I felt very fortunate to have been asked to participate in this dinner conversation about talking with our kids about race. However, heading into the studio, I felt very nervous. After all, it's not often that white people go through the experience of both representing themselves and their racial identity in the ways that people of color often do. Reflecting on these emotions alone was a valuable experience for me.
"I appreciated the feelings of solidarity and openness, as well as the opportunity to learn from my peers through their shared stories. This conversation reinforced how finding a cohort and learning in community is energizing and empowering.
"One takeaway I had was that many of the opportunities that we have to talk with our kids about race arise in the moment. Though we may feel caught off guard, it's important to have the courage to go there with our kids. I believe the more practice we get talking with other parents, sharing our mistakes and successes, the more equipped and confident we feel when we're put on the spot." - Kyle Cook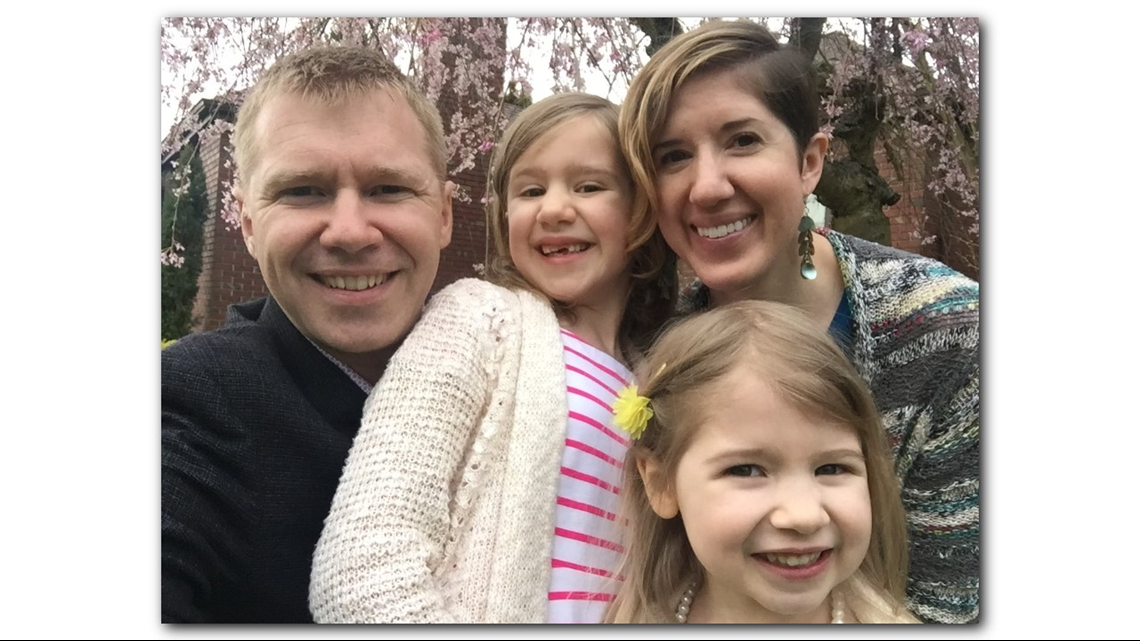 "The KING 5 dinner conversation gave me a lot to think about. I appreciated how thoughtful and honest the other participants were, and it was encouraging to talk with other parents who are having proactive conversations with their children about issues of race and equity.
"One takeaway for me was the importance of modeling anti-racist behavior for our own children. Having these conversations with our kids is a good start, but talking will only get us so far. Kids need to see us taking concrete steps to make our society more equitable, and they need us to provide them with opportunities to participate as well. It's transformative when a person discovers the strength of their own voice and experiences firsthand the power of a group of people coming together for a common cause. I hope that as they grow up my daughters understand the responsibility they have to be allies to people of color and to use their privilege to push back against racism." - Taryn Coe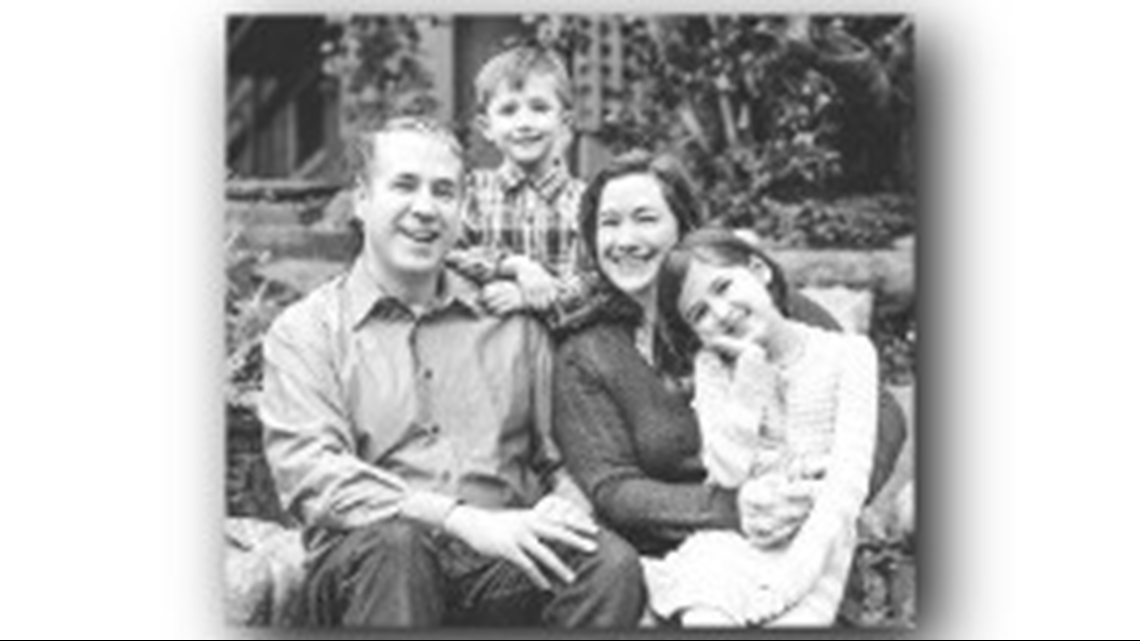 "It is encouraging to meet other parents who are earnestly digging into to concepts of racial equity, knowing we're going to mess up, but striving to teach and show their children a positive way to be in the world.
"I particularly chewed on Jenna's question about standing up and for kids of color in biased situations. My kids haven't come across that yet, but that still doesn't mean we shouldn't be talking about how they can respond in safe, supportive and courageous ways.
"Ultimately, I'm hoping polite and constructive discourse like this about race, and other societal issues like gender, sexuality, and class, will be a normal part of the larger culture, but at the very least, we want it to be a normal part of our own dinner discussions." - Jennie Spohr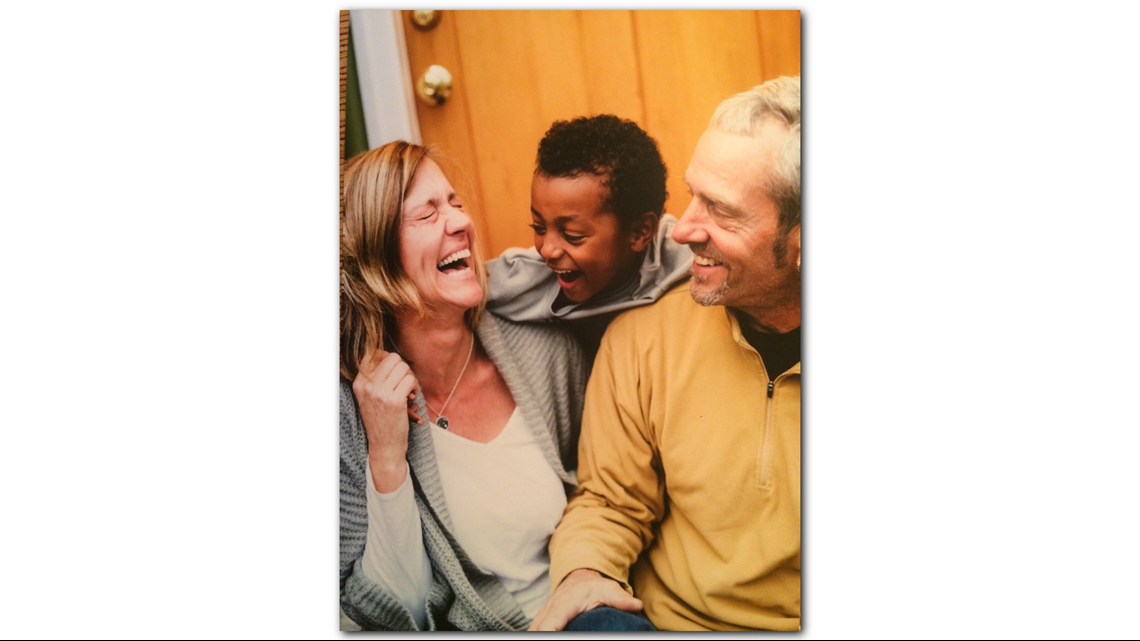 "I so appreciated the opportunity to be involved in this dinner conversation and thought it was a great format. Being a white parent of a black son, I feel like talking about race with our son has been something we've tried to do since early on in his life. Hearing from other parents who are actively engaging their children in talking about race and issues of inequity left me feeling really hopeful that other parents are as well.
"Having said that, I also want to recognize and really was reminded during our dinner conversation that talking about race, like life, is messy and complicated but also necessary and really rich.
"One of my big takeaways from the dinner was how important it is to find small ways to help address institutional racism. It can feel overwhelming and it's easy to think "well what can I do about that." I've said it plenty of times, but that mindset makes us all accomplices rather than allies. Be an ally- however that may look for you and your family." - Beth Gardner
Episode 3
:
How do you protect your child from discrimination while encouraging them to be proud of their identity?
Speaking Spanish in predominately white spaces was a topic that came up at a dinner we hosted with Latino families in the Seattle area.
After the conversation, we asked each parent to reflect on their experience. Below you can read their first-hand accounts.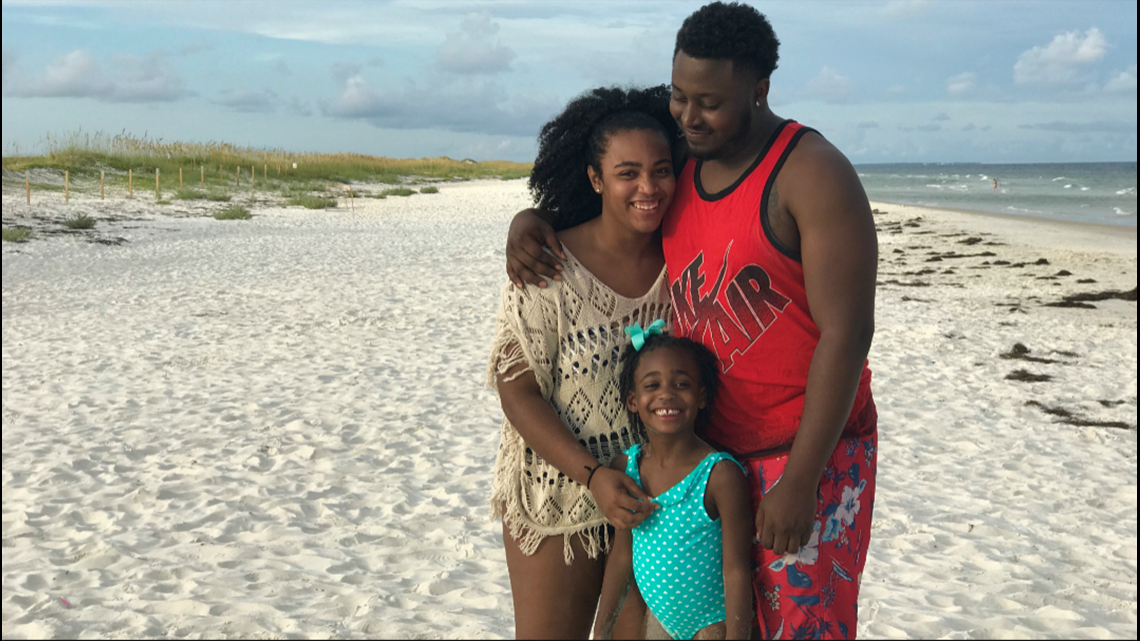 "Overall, I am so happy to have been a part of this dinner! Initially I was hesitant to discuss my personal experiences on camera fearing that I would be unable express my thoughts and feelings in a productive way. However, although it was emotional to share and hear about the difficulties of raising Latino children in American culture, it was incredibly validating to be surrounded by other parents who share similar challenges. In the end, I feel like I gained more courage to be able to continue having conversation like these in the future." -- Mariah Corey
"I came to US 18 years ago in 2000. The culture from my country impacts my parenting a great deal. Both my husband (an American) and I knew before we had children that we would teach them both of our languages, Spanish and English. Education professionals and society in general have both come a long way in recent generations. More people today understand that multiple languages do not confuse children, as previous generations believed. Although, during our twin boys' first year in an English only Pre-K school, both myself and my husband felt the children who were used to a second language at home were not encouraged to communicate in that language. We also had a few friends and extended family members who questioned what we were doing.
"However, both myself and my husband knew that the earlier we taught our kids both languages, the better. Our children have heard both languages spoken since birth. Their first language was Spanish (since my husband could speak to their level until they were around 5 years old) plus they heard English spoken daily due to living in the United States. They have played with toys and worn traditional clothes from Nicaragua. They have heard the music and grown up with the values that I grew up with. They have been taught from an early age to be proud of their mixed culture. The hardships that I grew up with during the war time period in Nicaragua in the 1980s impact my perspective in parenting my children. I sometimes find myself reminding them that the comforts and the choices and the experiences they have today are different from those that I grew up with. They take part in traditional Nicaraguan dance. My husband exposes them often to American culture and music, and movies and technology - yet he has always been very open to the kids absorbing their Nicaraguan heritage. We both believe that the bilingual nature of their education will only be an advantage to them in a world becoming more and more integrated." – Inma Davis
"This experience was simultaneously disheartening and inspiring. To see the constant adversity and oppression that our community faces, and the love and strength that perseveres and lifts us up in spite of gives me hope for the future. Thanks for the opportunity!" -- Amber Tejada
Episode 4
:
After the conversation, we asked each parent to reflect on their experience. Below you can read their first-hand accounts.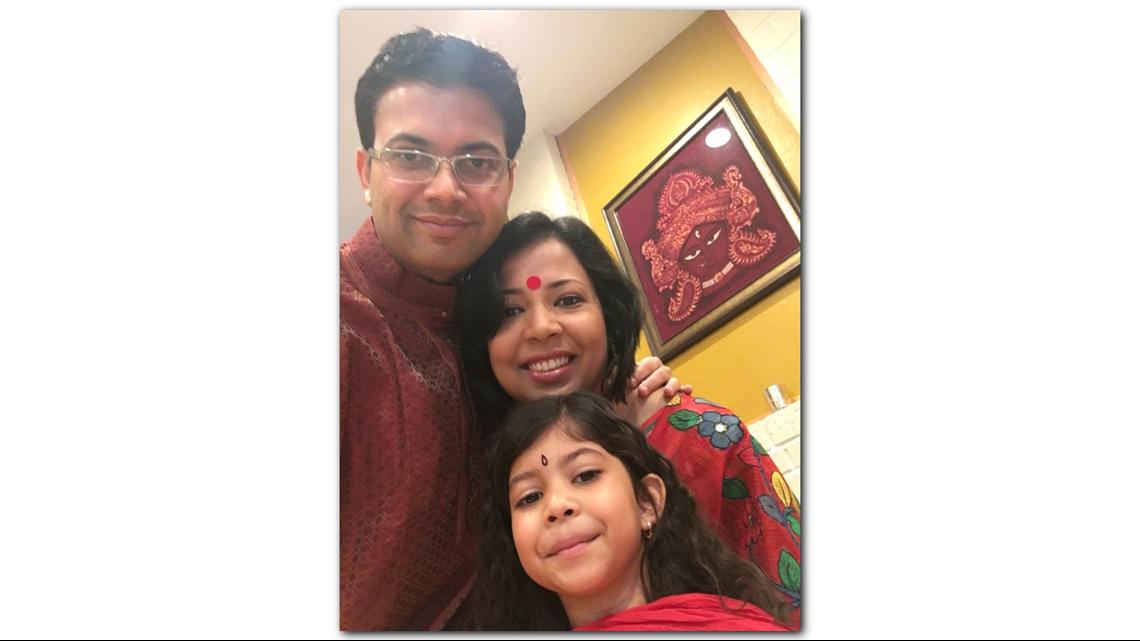 "Firstly, I want to thank you and KING 5 for starting this conversation on Race & Parenting. I feel honored to have been part of the conversation. I learned a lot from the other panelists that evening but more importantly, watching the other episodes of your program has been eye opening.
"It was amazing to see the diversity at our table in terms of people there as well as the experiences they talked about. I learned about how our experiences varied based on where we were from, how we ended up coming to this country and when we came to this country. I learned about conversations I may need to have with my child as she grows up.
"Our own approach has been to give our daughter the facts. We try to balance it by not trying to hide or sugar coat anything but at the same time, avoiding going into too much depth on a lot of the injustices faced by many people. Our hope is to steer her to a place of empathy, to a place where she neither tolerates nor perpetuates racist behavior. We are all learning and trying to navigate this together.
"Thank you once again for having me on the panel." - Nikhil Kolar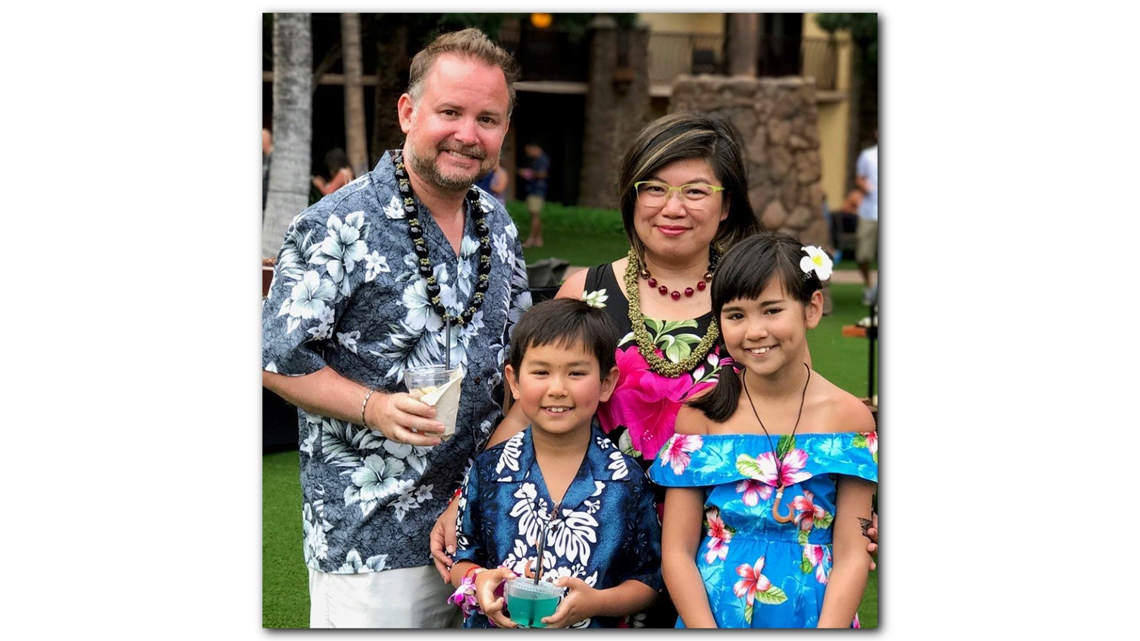 "It was such a great experience to share a table with Jenna and the other guests. It was inspiring and affirming to hear how our individual experiences navigating the race conversation differ and overlap.
"I think we all learned from one another, and I was reminded that I have Asian privilege in that my parents were educated and came to the States because of grad school. Even when we were at our poorest financially, we always had a means/path out of that economic state.
"My hope for all of us at our respective tables is to listen with our whole hearts so that we may be able build the connections that will lift us all." - Hsiao-Ching Chou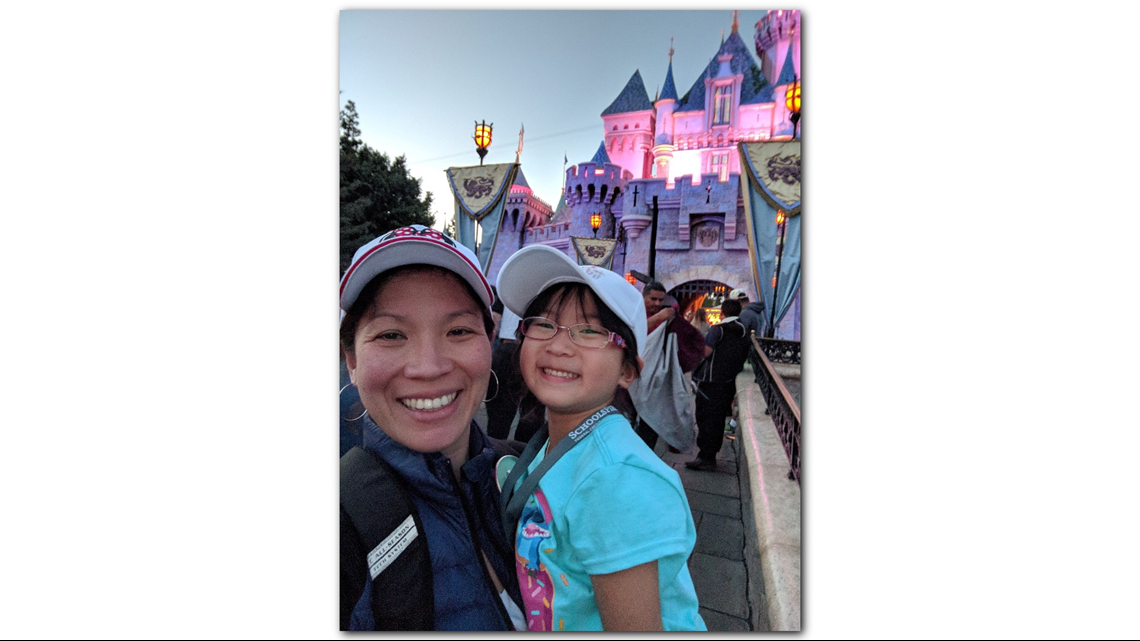 "Thank you for including our group of Asian American parents in this inaugural parenting series. I really appreciate KING 5 and Jenna Hanchard for your leadership in broadcasting these discussions. I thought the panel was a good representation of what differences and similarities in race experiences can be found among individual voices in the vast Asian diaspora. I felt honored to be part of a group of "woke" parents sharing our truths and learning from each other.
"I found the discussion on colorism — skin color bias— within the Asian community to be interesting to air and share. Sure, it invites comparison rather than unity, but Asia's high premium on fair skin is a reality we cannot deny and shouldn't gloss over. Even in kindergarten, my daughter recognizes which Asians have the browner skin. The hierarchy of skin tone is a social construct from the influence of European colonialism and the history of ruling classes having lighter skin than the working peasants. (Sound familiar to anyone?) To my fellow Asian brothers and sisters, can I just say… brown is beautiful!
"I appreciated what Michele said about intentionally stockpiling her son's reservoir of self-love because the world can be mean and unfair. I pray that my young daughter finds her voice and value. I consider it a true responsibility to shape her worldview with a strong social conscience — and self-love.
"A few days after the panel, I attended a Norwegian pancake breakfast in Edmonds. I continue to reflect on Jenna's question about navigating a white society as a parent of color. I recall a time years ago when my former coworkers — white men at a PR agency in Seattle — joked about hosting a traveling Asian delegation with every disrespectful, racial stereotype in the book. I felt invisible and insulted that they were so bold to make such jokes with an Asian person right in their midst.
"Thank you KING 5 for allowing us a visible spot at the table and holding space for our voices. A deeper dive could happen on so many of the topics and hopefully will happen among family members, neighbors, colleagues and friends. I'm thrilled that these race and parenting conversations will continue and will be following along." – Annie Kuo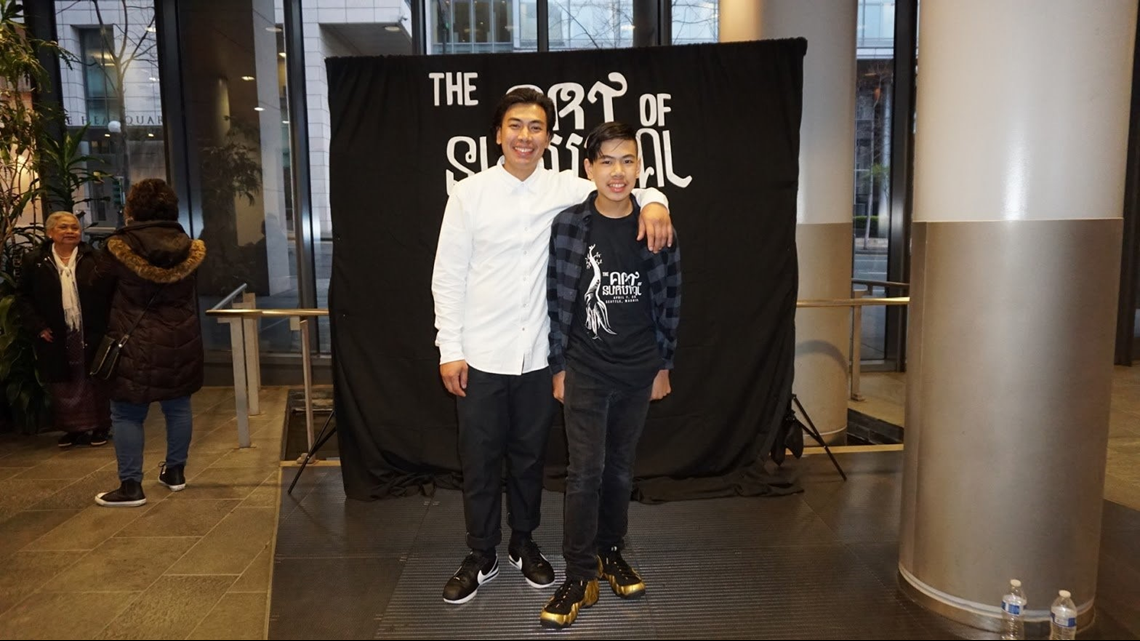 "The dinner had mix of different Asian Americans from different socio-economic backgrounds and different walks of life. It was really interesting to hear everyone's unique experience and perspectives which were quite different from each other.
My take away is that the differences in experiences from the room mirror the differences in society in general and that in actuality, our struggles are more common than one might think. Once we get past the historical animosities, the colorisms etc., our true power is with our numbers and in the people. When we can cross these boundaries of ethnicity and perceived hierarchy, we can truly build a better more equitable world for all of us, together.
"I think this type of conversation needs to continue to unpack a lot of the struggle and peel back the many layers of institutionalized racism that we live with every day." – Bunthay Cheam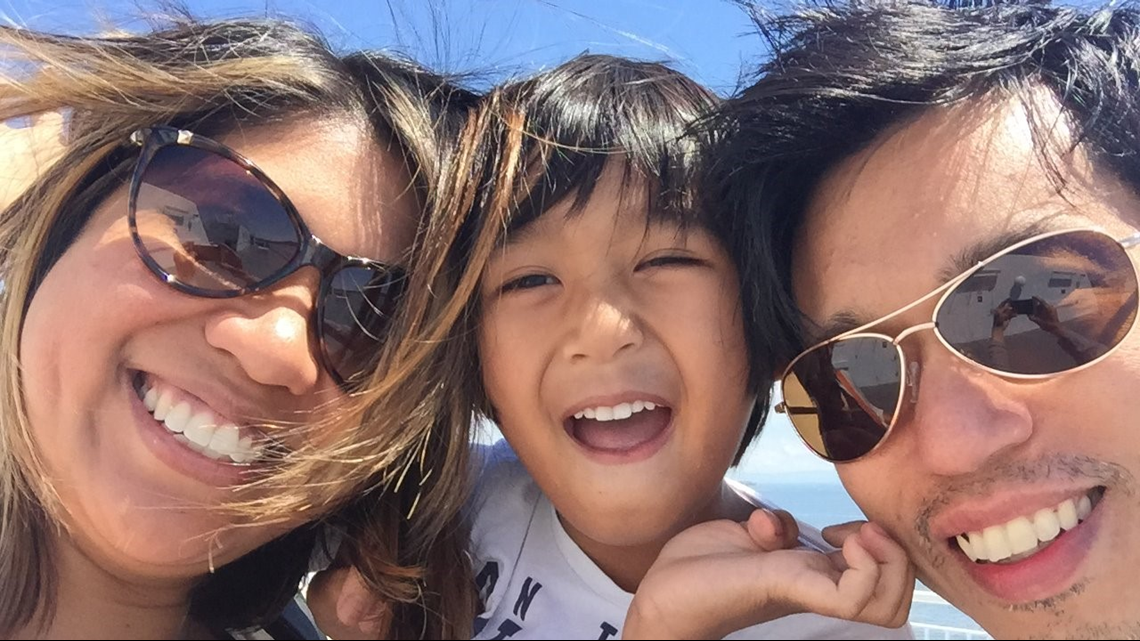 "We have to teach our children of color to love themselves and the beauty and worth of our culture, our skin color, and their identities. At the same time, that is not enough. Because of racism and institutional systems of oppression, they need resiliency skills, and to also insist on being seen and heard as children of color.
"We have to encourage them to speak up for themselves and for others when they are experiencing racism. We can do this by modeling for our children the skills we want them to have. Our kids learn by seeing us stand up against racism, learning about social justice, and building community with other families of color in the African American, Latino, and Native communities. We are not alone and we can advocate around our common issues.
"It's important to tell our children of color to always remember that they are amazing, and to never let anyone make them think they are less than they truly are." -Michele H. Domingo