A false alert about a 'radiological hazard' in Washington state went out to some television viewers in Port Townsend Thursday night.
The fake warning appears to be the work of hackers who accessed Wave, a local cable provider.
Around 3,000 customers were sent a series of emergency alerts, that ranged from realistic to self-promotional.
The warning that raised the most concern for TV viewers and emergency officials said a "Radiological Hazard Warning" was issued for all of Washington.
There was no known radiological emergency in the state.
At least one family took the warning to heart. A viewer wrote to KING 5 and said, "We experienced an hour of pure terror. We evacuated our house with our dogs and drove to Sequim to my parents. Wondering when and if we would die."
That's exactly what concerns emergency officials in Washington state.
Robert Ezelle, Director of Washington State Emergency management, said credibility of the system is key.
"You over warn, people are going to turn them off and tune them out," Ezelle said. "But if you put out false warnings, you undermine the credibility of the systems. You need to make sure the integrity is there."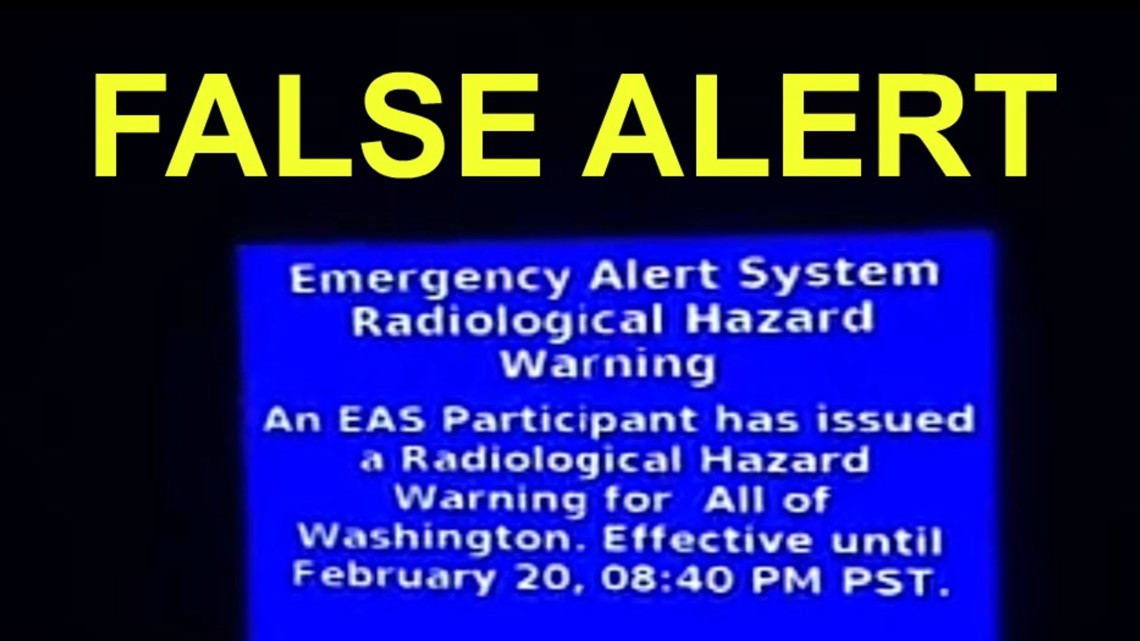 Another one of the warnings promoted a Twitch stream and username, indicating the potential hacker was looking for attention.
Ezelle believes this is the first time one of these cable boxes that automatically takes emergency, or EAS alerts, has been hacked.
"We have immediately gone out with all of our broadcasters in the area, provided them additional guidance on how they can employ the proper security protocols," Ezelle said.
Around 3,000 Wave cable customers received the alerts Thursday night.
Jefferson County Emergency Operations Public Information Officer Keppie Keplinger was quick to clarify the alerts were not real.
The county's Emergency Operations Center sent a follow-up text alert that said, "This appears to have been an error, and is being investigated."
The hacker theory is backed up by the tone of the other messages looking more like a prank than a fake emergency. But Ezelle said this is all deadly serious. People need to be able to trust these messages. If they don't they won't know when to evacuate, or shelter in place.
In January 2018, Hawaii's Emergency Management Agency apologized for sending a false alarm about an impending missile and then took 38 minutes to recall the statewide text message.
The state has since changed their protocol for emergency alerts and response times.