King County officials condemned a home in Preston this week after a landslide near the Raging River is creeping too close to their home. The river is a tributary to the Snoqualmie River.
Brenda and Dean have lived in the home near Issaquah for 14 years. But after heavy rain and rising river levels, the ground surrounding their backyard is literally crumbling from underneath them.
"Sleeping here Monday night you would hear chunks fall and then the house would vibrate," said Brenda.
On a restricted notice on their front door, King County officials cite the slope is within 18 feet of the home and will only allow for Dean and Brenda to go inside and get their stuff. Dean said it's about an 80-foot drop straight down to the river.
"I haven't wanted to look down there [the slide] because it causes anxiety, this is my first time down here because I've seen this [the river], but I haven't seen that," Brenda said, pointing to her teetering home.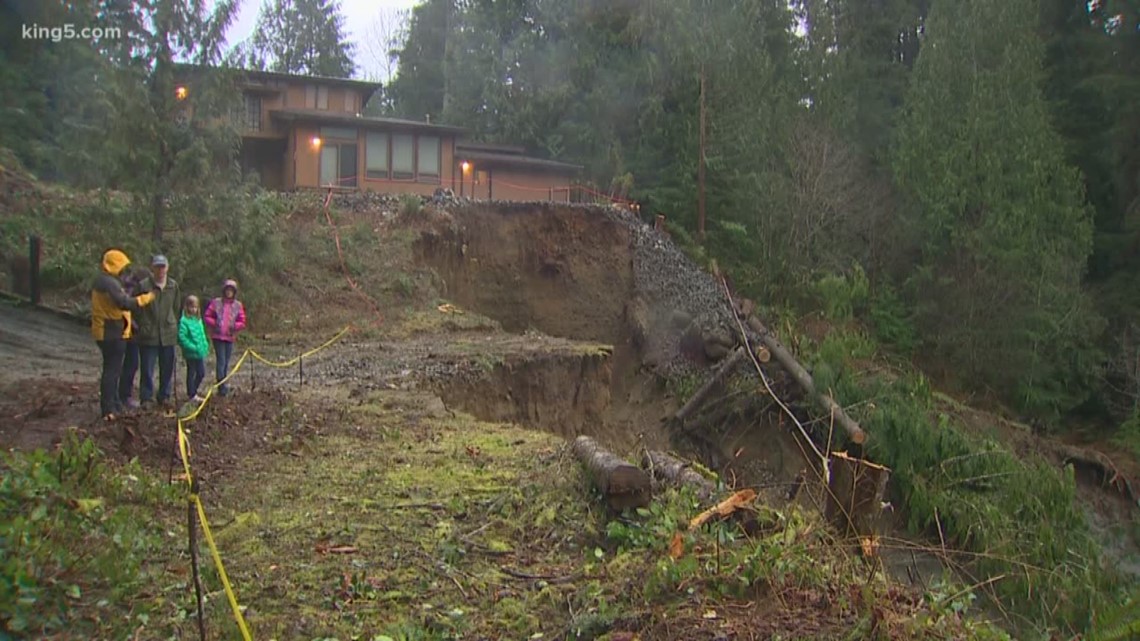 The couple and their two children have spent the last few days getting all of their belongings out of the home and staying with friends in the meantime.
"We're house-surfing," said Brenda.
Dean said their insurance company deemed the home a total loss.
"It's earth movement subsidence. We have the earthquake coverage, it's not an earthquake. And it's not a flood. We're a good 80 feet above the river here, it's not in a flood plain," Dean said.
Their mortgage company can't offer relief without a FEMA declaration of an emergency. Despite this, the family said they've been humbled by the response from their neighbors.
"My wife put out the call and we had like 18 people from the community show up and help us pack," Dean said.
Friends have set up a GoFundMe to help assist the family. They're looking to rent a home for now, before finding a permanent location in the community.
"We love this community and we're just trying to figure out how we can stay here and be a part of it."