WOODINVILLE, Wash. -- Some neighbors got a surprise Saturday morning when a hot air balloon landed in the middle of their quiet street.
Chad Sohl said he saw the balloon coming in just over the treetops around 7:30 a.m. and it sounded like there was a problem with the motor that sends hot air into the balloon.
"The balloons are massive. They're bigger than you think they are and to have something that size right in the front of your house coming with people in it, it was interesting," said Sohl.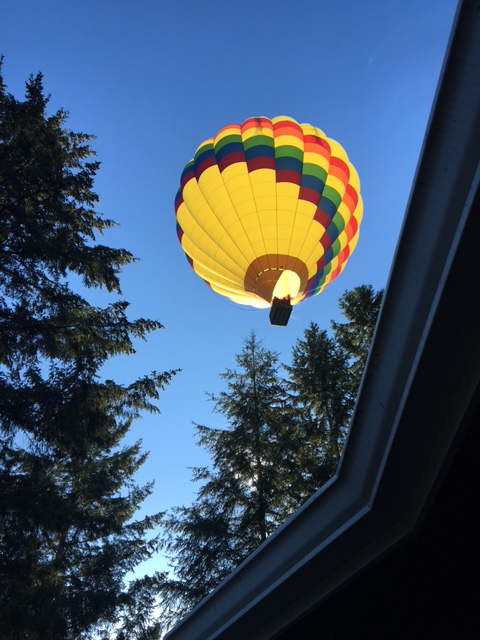 But he said the people on board didn't panic and had the situation under control, even though there were power lines on each end of the block.
"This was the perfect spot for them to come down and it was interesting to see how they precisely navigated that," said Sohl "It looked like they really looked like the knew what they were doing."
None of the four people in the balloon were hurt.
Sohl said two others in a pickup tracked down the balloon and grabbed the tether lines to help guide it to the ground. Sohl said the group had the balloon packed up and were gone within a half-hour.
"It was almost like they planned it," said Sohl.
He says there are a lot of hot air balloon tours through the area during the summer, but he's never seen a balloon flying that low.