In the hours after the shooting in Las Vegas, hospitals there were inundated with injured people. At University Medical Center, which is Nevada's only Level One Trauma Center, a staggering 104 patients came through the doors.
Hundreds more were treated at nearby facilities.
KING 5 wanted to know whether hospitals here would be ready for a mass casualty incident of that magnitude. At Harborview Medical Center, we learned the push for preparedness extends far beyond hospital staff.
"Unfortunately, we see these events recurring over and over again and they can happen in any community, so the community itself needs to be prepared," said Dr. Eileen Bulger, Harborview's chief of trauma. "So if you know CPR, now you should also know how to control bleeding.
"The Stop The Bleed campaign is a nationwide campaign designed to teach bystanders, to teach every citizen the basics of bleeding control," said Bulger. "I think that type of training is really critical in our society today."
That's because blood loss is the leading cause of preventable death in mass shooting situations. Bulger says rapid control of bleeding at the scene of an event can be life-saving, especially if bystanders can step in to help before emergency responders arrive.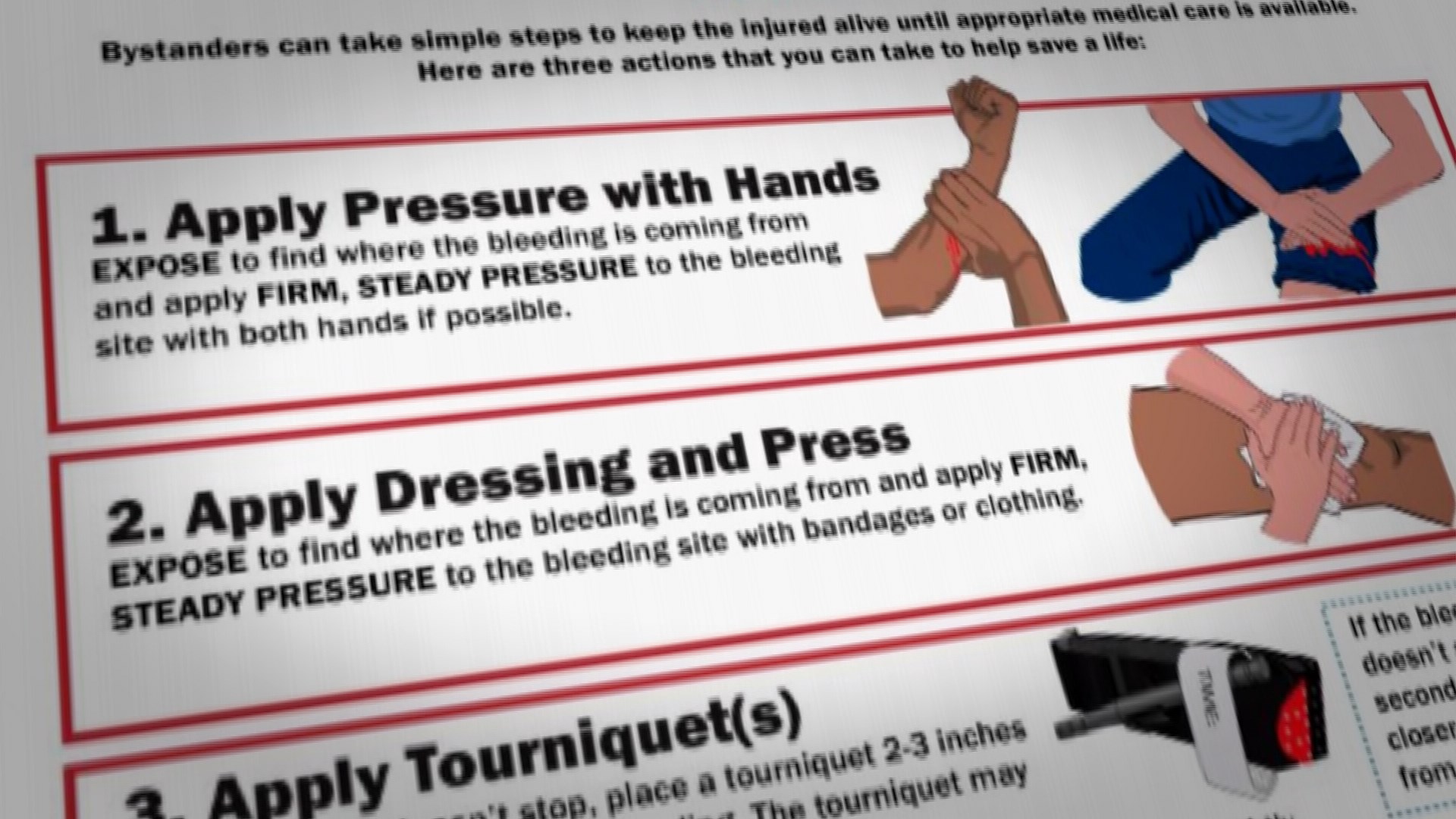 Doctors say the growing threat of mass casualty incidents makes that bystander training more important now than ever before.
Harborview Medical Center is also pushing for bleeding control kits to be mounted next to AEDs in public places like schools, airports, malls, movie theaters, stadiums, and concert halls. Staff from Harborview are already having that conversation with Safeco Field and local school districts.
"I think making the bleeding control kits mandatory for public places where lots of people gather, stadiums having them, and schools – access to those supplies is important," said Bulger. "We have a law in this state that every child needs to learn CPR before they graduate high school. They should probably know bleeding control as well."
Harborview hosts the Stop The Bleed classes on a monthly basis. They are free and open to the public. To learn more or to sign up for a class, click here.