It was one of Kent Police Officer Diego Moreno's final plans. Weeks after his death, Moreno's friends learned he planned a trip on the day of his death to go skydiving.
On July 22, Officer Moreno lost his life after he was hit and killed in the middle of a high-speed chase.
Since his passing, there have been many memorials and tributes honoring the officer. But once Moreno's friends learned of his plans to go skydiving, they knew something had to be done.
Renton Police Officer Chris Nielsen is Moreno's friend. He's also a skydiver. Nielsen was part of a seven-person team that came together to skydive with the fallen officer.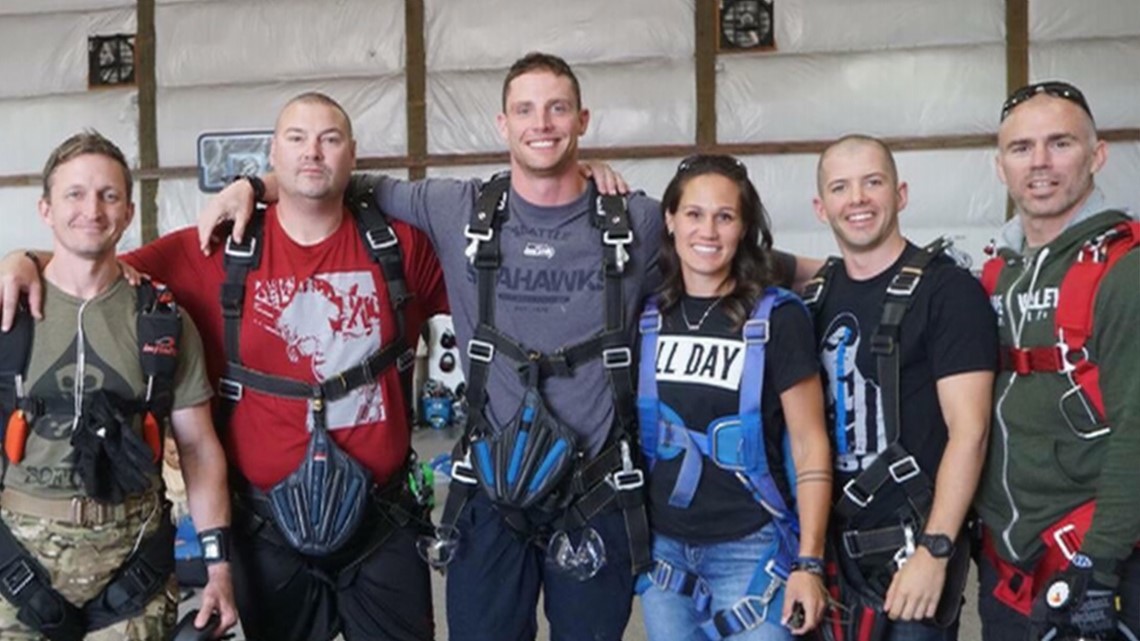 In late August, the friends met at Skydive Kapowsin in Shelton. As they got ready for takeoff they took a canister of Moreno's ashes and brought them on the plane.
"So they found a way that they can jump and hold onto that, and be able to release his ashes," said Renton Police Officer Thaddeus Kerkhoff.
Kerkhoff had always been terrified of skydiving, but he joined the group to honor Moreno's wish.
"I told my wife and said 'They want me to jump out of an airplane', and she said, 'Do it.' And that was more of a motto that he had," Kerkhoff said. "And that's how you live life."
Renton Police Officer Chris Nielsen was one of the officers who helped release Diego's ashes.
"And the photo was great because you can actually see the ashes coming up between us as we were falling so it was a pretty neat capture," Nielsen said. "So the image, that captures probably one of the proudest moments of my life."
"It's hard not to get spiritual about it, but when you see the two of us positioned there, and Diego leaving between us, there's three of us there. There's three of us there," Nielsen said. "It's me, Eric, and Diego. And we're skydiving."
"It's cool that he still got to do it," Nielsen said. "He still got to do it."
If you are interested in helping Officer Moreno's wife and two boys you can make a donation at any U.S. Bank location under the "Diego Moreno Memorial Fund."