FIRCREST, Wash. — On Tuesday night, the Fircrest City Council voted unanimously, 7-0, in favor of a motion to fly the gay pride flag over City Hall and at the Roy H. Murphy Community Center.
The move recognizes Pride Month which celebrates the LGBTQ+ community. Councilor Nikki Bufford led this effort.
"It was really a call to action to recognize and support the people in our community," Bufford said.
She estimates around 100 people attended the city council meeting, both in-person and online, when typically, two to three people show up.
Bufford says many people spoke passionately about what the Pride Flag, and having it raised in their town, means to them at the meeting.
"They delivered, quite profoundly," Bufford said in regards to the people who spoke at the meeting.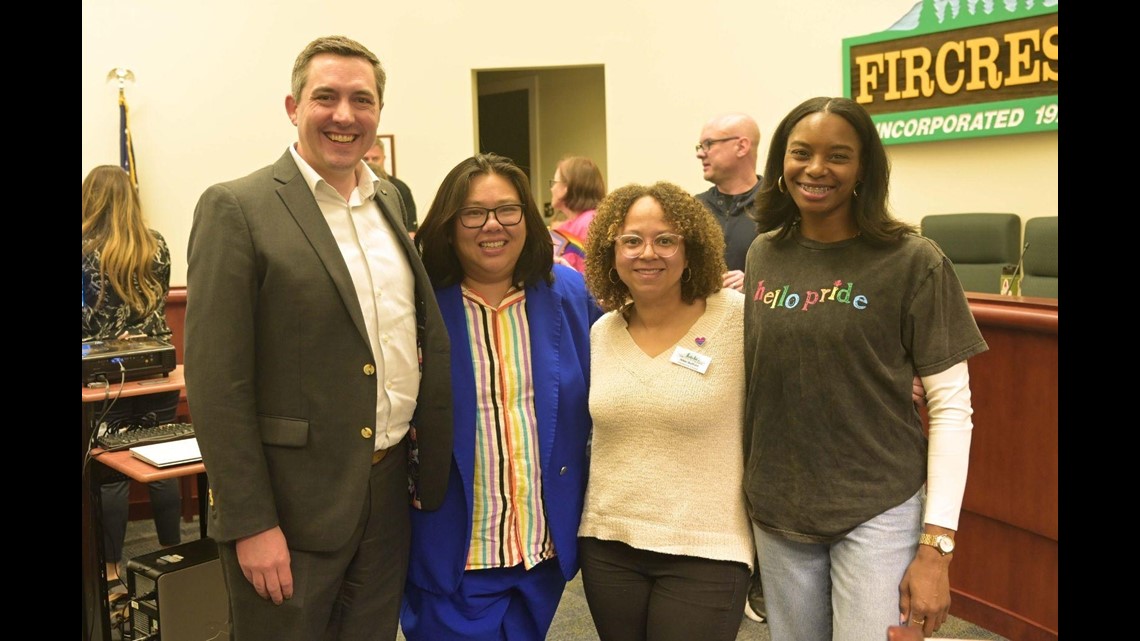 Bufford says the Pride Proclamation will take place on June 13. Pride Flags will be raised in Fircrest on June 1. Bufford, who identifies as a bisexual, biracial, Black woman, is the first woman of color to serve on the Fircrest Council. She believes remaining silent on issues of inclusivity equates to complicity.
That's why she's happy to help lead the charge, showing Fircrest is a welcoming place for everyone. Last year, Bufford introduced the inaugural Pride Proclamation. That resulted in a Pride Flag being flown at the city's community center.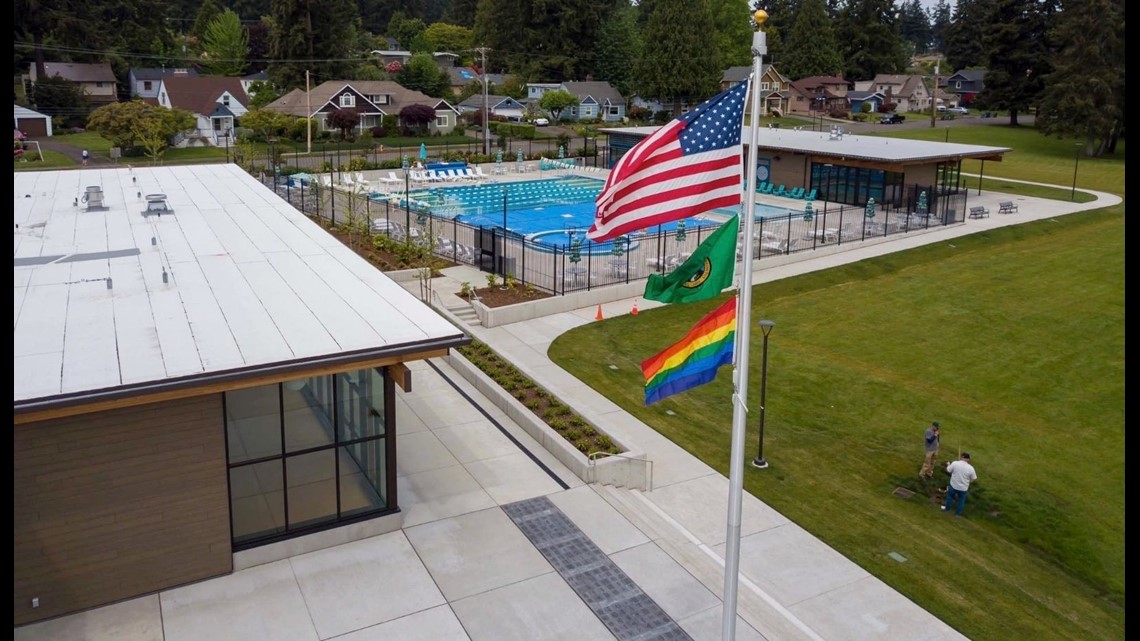 Bufford's currently in her first term on the council, but is a lifelong resident of the area.
Among those present at Tuesday's council meeting was Michelle Maggi, the owner of Maggie Magee's Bake Shop.
She proudly displays a gay pride flag and Human Rights Campaign Equality sticker in her bakery window. She believes that it sends a powerful message, assuring individuals of Fircrest's commitment to providing a safe space for people from all walks of life. Maggi hopes that news of Fircrest's inclusive values will spread, attracting individuals of diverse backgrounds to the city.