A potential landslide on Rattlesnake Ridge in Yakima County is threatening homes and Interstate 82 near Yakima.
The area of concern is east of Union Gap, east of Thorp Road -- an area also known as Anderson Quarry. A section of Thorp Road has been closed as a precaution and Yakima County Emergency Management has urged some homeowners to evacuate.
The landslide, which is 20 acres in size, is moving at a rate of about 1.3 feet per week and is accelerating each week, according to state geologist Dave Norman. The concern is that the landslide would keep moving, even closer to I-82.
Video shot from a drone showed the landslide in striking clarity, with giant fissures in a hillside, widening, as the earth shifts.
"The question is how much of the slope will go and how fast will it go," said David Montgomery, a professor of geomorphology at the University of Washington who studies landslides. "There's a high probability that the slide will keep moving. This is a big slide. It's started to move. It's been accelerating since October, but there's a very low probability in all likelihood that it would move so far as to reach the highway."
So what caused this? One possibility is a quarry at the base of the hill. Geologists and emergency managers are trying to learn more about its impacts.
"A classic way to destabilize a slope is to undermine the toe of that slope, and sometimes a little bit of undermining can cause a cascade that causes a much larger failure," Montgomery said, adding he doesn't think the slide was caused by rain or an earthquake.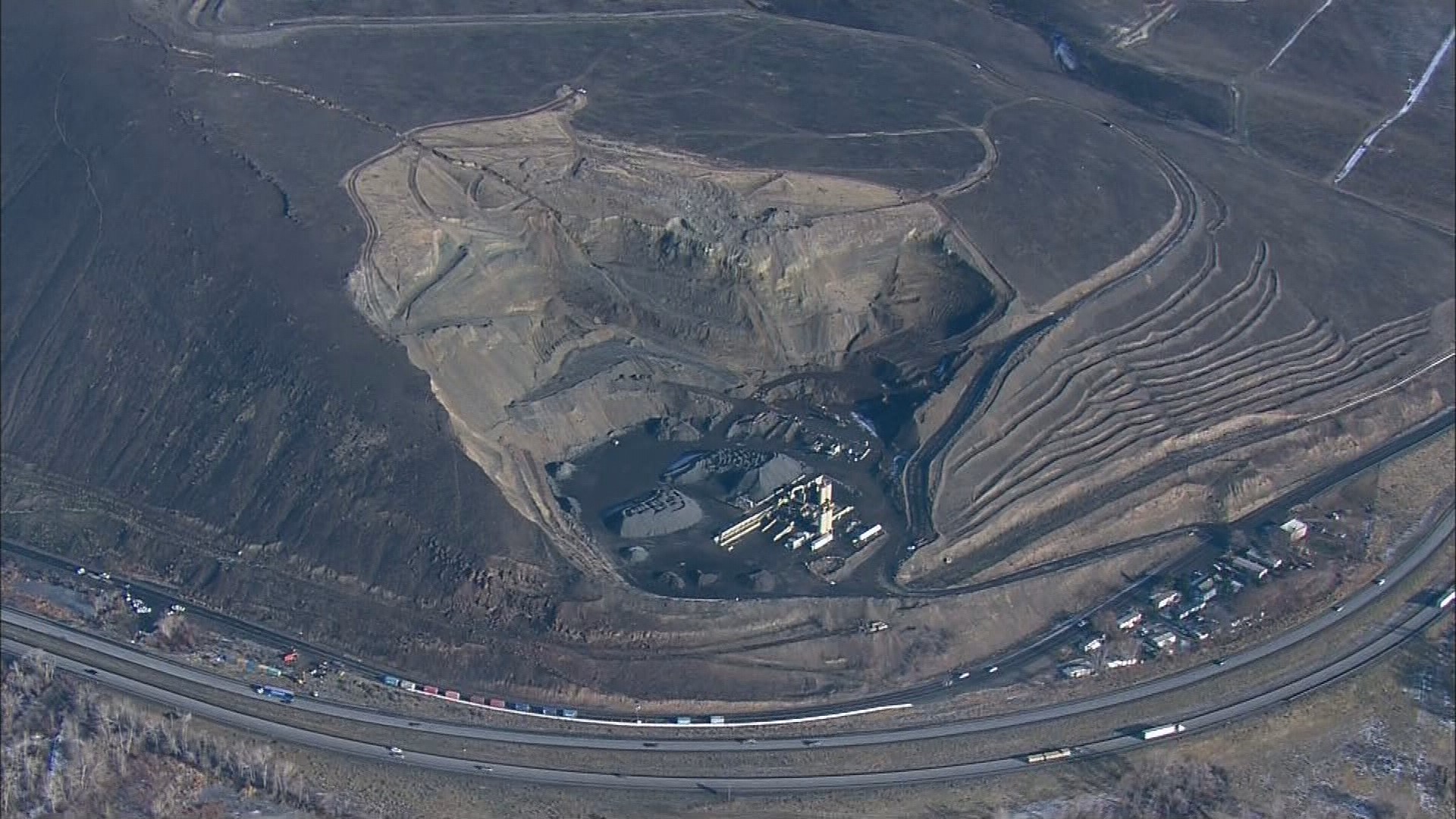 The state is monitoring the hillside's movement with GPS and a laser.
WSDOT placed large shipping containers at the base of the hill to block boulders and other debris from reaching I-82.
One possible outcome is that all this earth just slumps onto itself and stops, but emergency managers are taking this very seriously, making sure they can quickly close roads and get more people away if they see this movement accelerating.