We're getting deeper into fall and the hours of daylight are getting shorter and shorter.
On Monday, Seattle has just 9 hours and 26 minutes of daylight stretching from sunrise at 7:10 a.m. to sunset at 4:36 p.m. That's equal daylight to January 29.
Days will continue to get shorter until the Winter Solstice on December 21, the official start of winter in the Northern Hemisphere.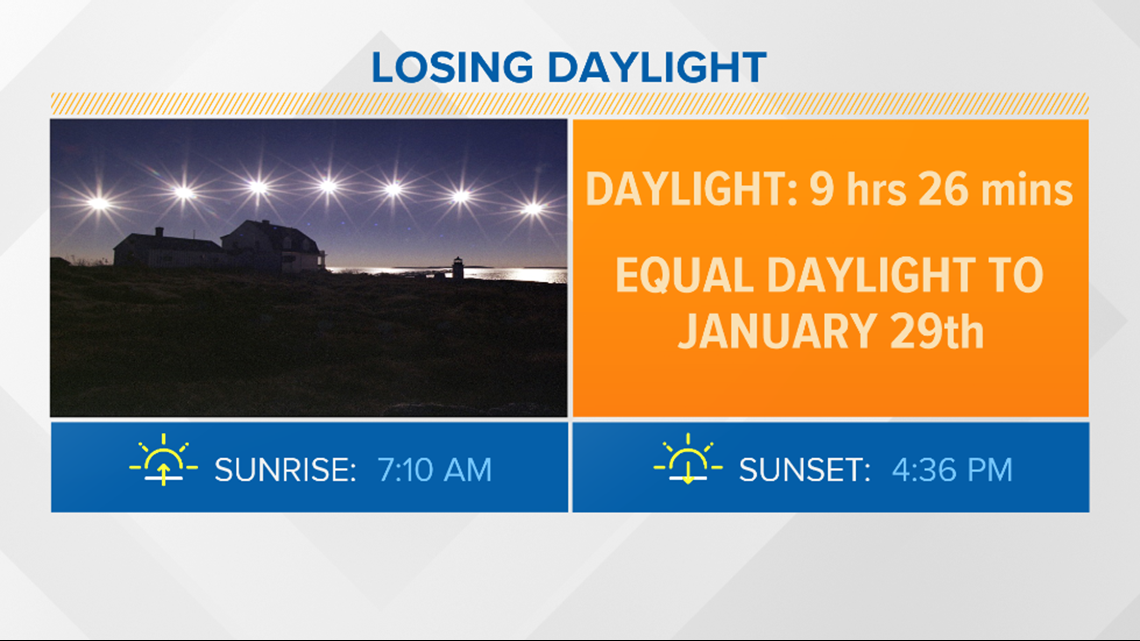 But, it could be darker. 1,850 miles northwest of Seattle is Utqiagvik, Alaska (formerly Barrow, AK), the most northerly U.S. community. This upcoming Sunday, November 18, Utqiagvik will experience its last sunrise and sunset of the year. It will still be twilight, but the sun will not rise above the horizon for 65 straight days. Their next sunrise is January 23.
By the way, Monday's forecast for Utqiagvik is partly sunny, with a high temperature of 9 degrees, 2 degrees warmer than normal.