KING 5's 'Cultivating Culture' series to highlight Black culture in western Washington
KING 5 anchor Shanté Sumpter and producer Brittney Brumfield are highlighting black innovators creating more spaces for the community.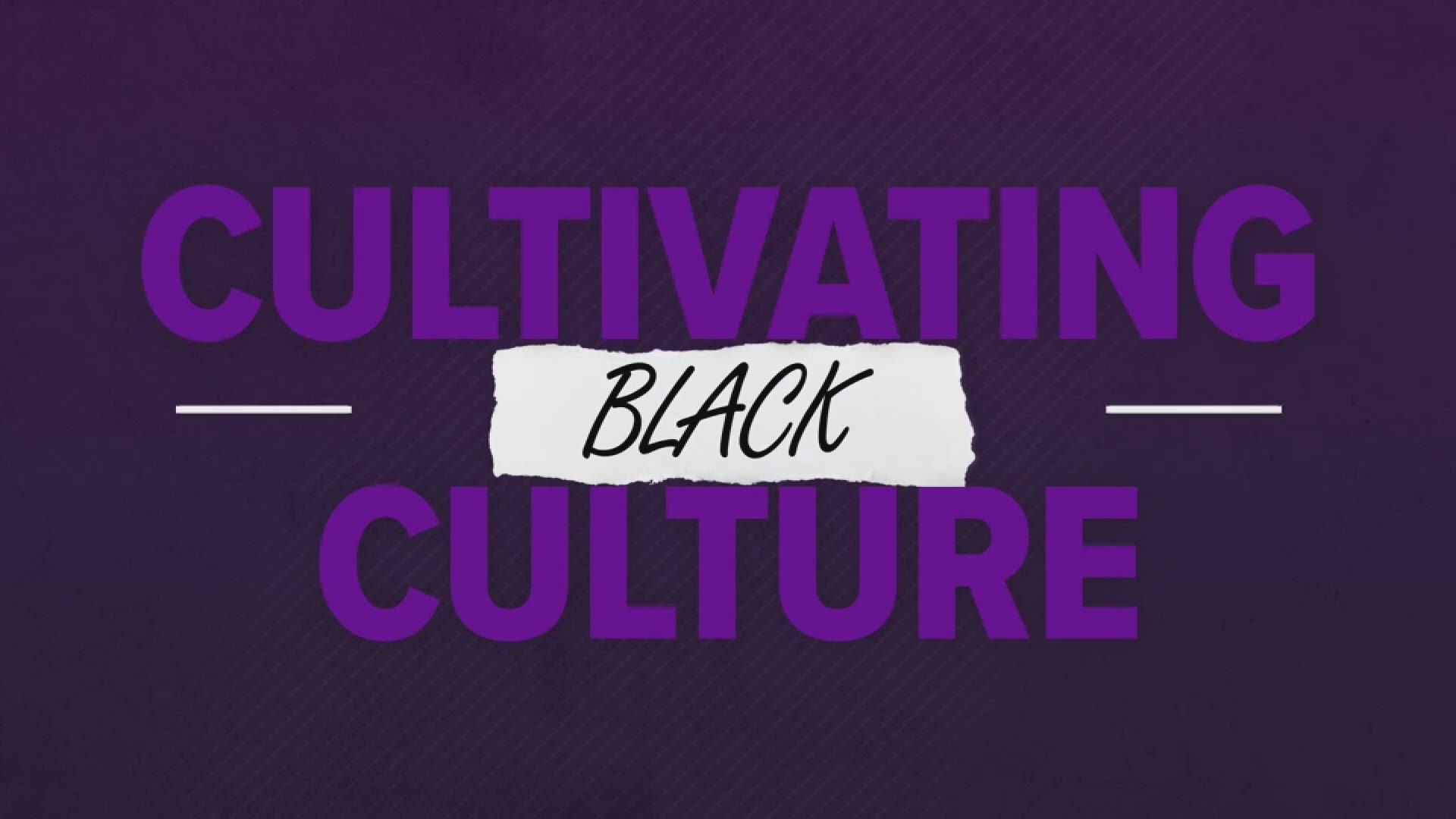 The series will shine a light on the rich Black culture throughout western Washington.
The latest census showed the Black population in Washington only stands at 4.5%. For many, it's hard to find Black culture.
The transition to western Washington can be a culture shock but several groups are pushing past the feeling of isolation to create spaces for community and expanding upon the rich Black culture that has been here for decades.

In our new series, KING 5 anchor Shanté Sumpter and producer Brittney Brumfield will highlight pioneers throughout western Washington – from creators to changemakers and everything in between.
DJ Blast bringing Seattle community together through music
:
Editor's note: Cultivating Culture will continue to air monthly on KING 5. Please email Shante at ssumpter@king5.com to highlight Black creators, innovators or pioneers in western Washington for the series.
Music has a way of bringing people together.
For Bobby Akinboro, it was his answer to solve the problems he faced when he moved to Seattle in 2016 to start his career at Microsoft.
"Straight out of school I came out here," Akinboro said. "I was really excited to start this Program Management role and get my feet wet, only to realize that there was a much bigger problem facing me. I wanted to start building a community because I couldn't find one here in the city. I never found issue finding people like me. Then I get to Seattle, and it felt like it was a struggle and then the 'Seattle freeze' on top of that made it even more difficult."
Akinboro was 22 when he arrived in the Pacific Northwest. He thought the area should have brunches, parties, and areas for young black professionals to come together. He decided to learn to DJ to create that community.
"I don't know why that was the solution in my head," Akinboro said. "But I was like, I'm going to figure this thing out and I'm going to bring people together through music. What I thought was just going to be a hobby, and a pastime has really become a full career."
Akinboro's stage name is "DJ Blast." Some people even call him Bobby Blast. His name is now synonymous with the hip-hop and afro beats music scene in Seattle.
"Growing up music was never really a part of the picture," Akinboro said. "I love music. But I never thought that's what I want to do. I'm an immigrant born and raised in Nigeria. So, when I thought of careers, there were only four options, I had to be an engineer, a doctor, a lawyer and accountant. Moving to Seattle, and somehow becoming a DJ was never in the cards for me. It kind of plays off, like Alter Ego. I get the chance to be this person that I'm not at Microsoft. It's a really cool dichotomy between the two."
Akinboro held his first event in 2016, three months after moving to Seattle. Seventy-five people showed up and packed the venue.
Three months later his second event brought 300 people and did the same thing. Akinboro realized he was on to something as people continued to pack his events.
"Then someone from Microsoft came up (and) they were like, 'Hey, man you work with us but you're doing all this on the side? Why don't we like bring you to Microsoft and do something?'" Akinboro said. "That's how I do my very first concert for Pitbull. Now I go from rooms of 300 to a room of 5,000 at Gasworks Park. I thought, 'oh I can really do this.' That changed my entire perspective on life."
Since then, Akinboro has done over 30 concerts and six tours all over the world. He's opened shows for several artists including Dua Lipa, Nas, One Republic, Burna Boy and Wale.
"I say all the time God knew what He was doing for me," Akinboro said. "There's no way I could ever see any of this coming. I remember when I did the 25th Anniversary Illmatic tour. I did the Oakland Arena that seats 40,000 people. Less than a year prior to that the biggest event I had done was 5,000. So, things changed very quickly. I remember the first time I did Climate Pledge Arena for Dua Lipa. I'm like Dua Lipa, she's no joke and they called me. There's so many situations that I find myself in now, where I'm just consistently in awe at all of what God's doing in my life."
Akinboro is now a pioneer and resource for people seeking black culture in the Pacific Northwest.
"I remember when it first started, around 2019," Akinboro said. "People were like, 'Hey, we heard about you. We're moving to the city or we're coming to the city for the weekend. What should we do?' I mean, when did I become TripAdvisor? When did I become that person? Then I realized no, this is an area of responsibility. Some people's entire experience of Seattle could happen through me. I started taking that a lot more seriously."
Six years later Akinboro has seen the change for the better when it comes to finding black culture.
"It's very different before it was one black community, at least transplants," Akinboro said. "Now, there's several, you can find 5 or 6 events on the same day, whereas before you couldn't find 5 or 6 events in the same month."
'Black Pages' highlights Black-owned businesses in Seattle
:
Justice Jones is doing her part to elevate black businesses.
Page-by-page in a small room in Seattle's University District, Jones works on "Black Pages," a community-focused not-for-profit directory of local black businesses in the Seattle and greater Seattle area.
Jones has lived in this area for a decade, after moving from Philadelphia for college.
Jones said the black community lives off of each other in Philadelphia. When she was growing up, Jones said Black-owned businesses were much more common than in Seattle.
"It's not just a feeling of safety and acceptance," Jones said. "It's all-pure black ownership. And so everyone that's inside of our book are black business owners, black business operators. And obviously, we're trying to recirculate the black dollar within our community as many times as possible."
The idea for Black Pages came to her in 2017 when Jones started visiting a Japanese restaurant on Capitol Hill.
"They had directories on the door with all the Asian businesses in Seattle," Jone said. "And, so I thought that was really cool, and I was wondering why don't we have something like that for the black community."
Jones could not find a Black version of the Asian directory, so she created it. Her first black pages were a digital launch in 2019.
But then the COVID-19 pandemic hit. Jones started with around 80 businesses but lost about 50% of her clients at the beginning of 2020.
As the pandemic disproportionately affected Black-owned businesses, Jones said that's why it's so important to have Black-owned spaces in the community.
"I feel like having autonomy in our community and the black community is extremely important," Jones said. "You can live black for a year straight if you felt like it. The only thing that's separating people from doing that is the knowledge of where to go."
Jones said this is the first year since the pandemic that there is a physical version of "Black Pages." For the past few years, Jones said she was providing a digital program and an app that charged $1 per download.
"Black Pages" features everything from lawyers to grocery stores to bookstores to artists and bands, she said.
The owner Soloman Prince is from the Central District.
"The city of Seattle, you know where our so-called Black population isn't too big," Prince said. "But, I feel we have a lot of entrepreneurs here that don't get the light that should be shined upon us."
Jones is that spotlight. A one-woman show that is a passion project.
"You can live black for a year straight if you felt like it," Jones said. "The only thing that's separating people from doing that is the knowledge of where to go."
Right now, that spotlight is only on Seattle entrepreneurs, but Jones plans to expand across Washington state and eventually the west coast.
Traveling while black in Washington
:
Since 2019, Anthony and Marlie Love have documented their journeys to Pacific Northwest towns through their "Traveling While Black" YouTube channel.
The couple said the idea was motivated by "The Negro Motorist Green Book." It was designed to help African-Americans plot a safe passage through cities across the United States.
They didn't know which PNW cities would feel safe them after moving from St. Louis to Seattle for work.
"In Missouri and St. Louis, there's just more black people," Marlie Love said. "So, walking into an establishment, it's not surprising to see people that look like you, compared to western Washington, Seattle, you can go sometimes go days without seeing someone that looks like you, and that is a little uncomfortable at times."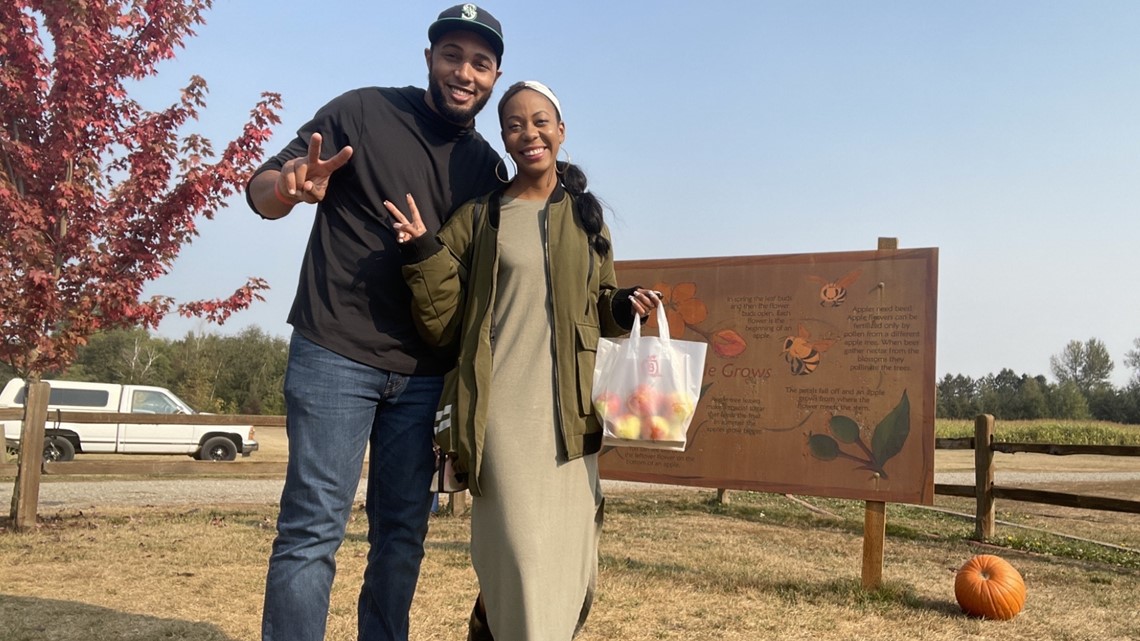 In each episode, the Loves rate a town based on the drive, level of fun, and comfort level for black people.
"A lot of people ask us what makes a great comfort for black people score," Anthony Love said. "A lot of it is what any human would look for, a friendly face when you walk into places, not really getting those looks like you don't belong here."
"Even signs, when you see Black Lives Matter, even if it's all people that don't look like you, seeing those signs bring that comfort feeling as well," Marlie Love said.
In February, instead of focusing on how comfortable they felt in a town, the couple visited towns to learn about their connection to Black history.
Our KING 5 crew joined them on their trip to Roslyn. The Loves wanted to focus on the black connection to the coal mining town, which dates back more than 130 years.
"Approximately 300 miners total arrive between 1888-1889, resulting in the single largest increase of black population in the history of the state," Marlie Love said.
By 1900, Roslyn had the highest population of black people in the Pacific Northwest.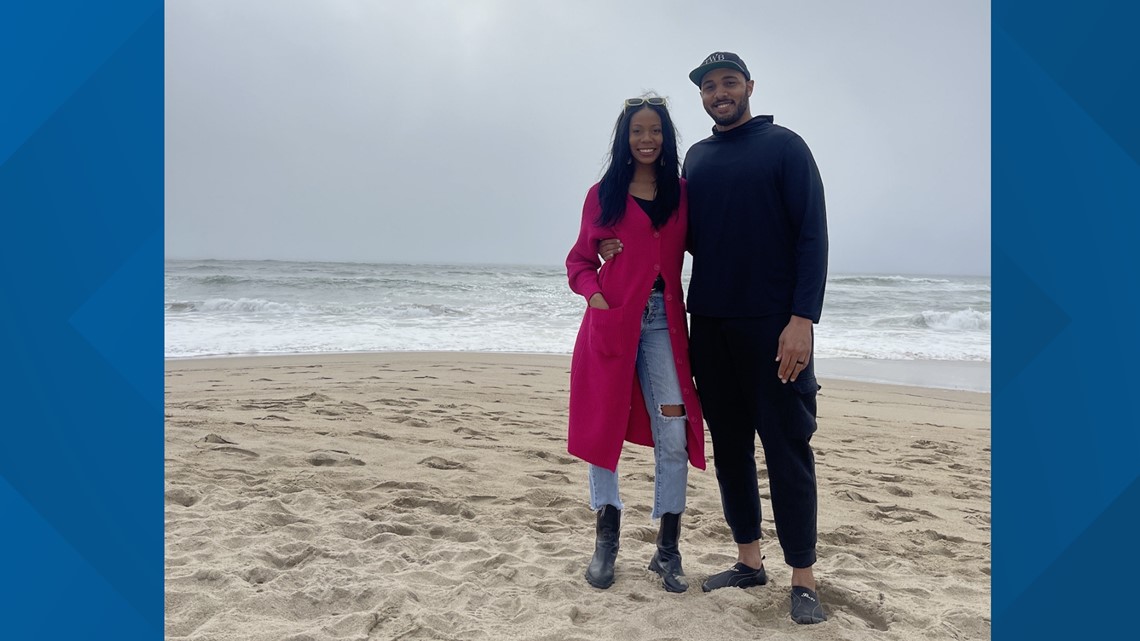 The Loves said making these videos has made them the resource they were looking for when they first moved to Seattle. They said the reviews on their YouTube channel have been mostly positive.
"People say thank you for doing this because I am nervous about moving to Seattle, not really knowing what the black experience is like," Marlie Love said.
"Sometimes we get accused by folks who don't understand why we do it, of looking for racism," Anthony Love said. "We try reminding them by living in the Green Book that Victor Green, I feel like his intent wasn't to look for racism because back then racism was prevalent, it was out there. I feel like his intent was really to enable travel, black travel and showcase the positive."
'The Collective' brings Black community together
:
The tech industry brings thousands of transplants to Western Washington.
It can be difficult to find community in a new city.
Anthony Kerr and Mohammed Adeeyo took a unique approach to find community after moving to Seattle in 2013.
"I thought Seattle's an incredible city with a lot of vibrancy. It was difficult to find the young black professional community and some of the things that I would do when I was in D.C., or I was visiting L.A. or New York City just weren't quite as visible or didn't happen as often here," Kerr said.
"Unlike Atlanta, finding black culture in Washington has to become a conscious and deliberate decision, otherwise finding community was difficult," Adeeyo said.
Kerr is a Senior Marketing Manager at Microsoft. Adeeyo is an Engineering Manager at Boeing, together they created The Collective. The organization hosts a range of events including hikes, spin classes, poetry shows, brunches, day parties and more. Their goal is to foster experiences for a diverse group of movers, shakers, explorers, thinkers, and doers.
The idea came from a group chat they called "Young Black Professionals of Seattle." It was formed one weekend when the duo was out with friends, and they couldn't figure out what to do after dinner and didn't know anyone to ask what was happening in the city.
"Initially, we had about 20 people in there," Kerr said. "Over time, it grew to like 50 people, then 500 people, then 1000 people. At that point, I changed the name to The Collective because the purpose evolved. Initially, it was this group of young professionals in a similar situation in Seattle. Over time, it became a place where people could create real friendships. People found business partners. People found connections to get new jobs. People found people they wanted to date. It really this became like a means to get what you needed out of the city through this community, community of people."
The group became too big to pop up at random spots across Western Washington. Now, The Collective events sell out within hours of being posted.
"I think that's a testament to the energy people have to create community and want that kind of circle," Kerr said. "So whether it's a poetry show, a happy hour, brunch, or to go on a hike, there's always more than enough energy for people who want to participate to just be around cool people who are willing and open to be their friend or just help them navigate the city."
"The response to The Collective has morphed over the years, but the consistent theme in all of them has been visibility," Adeeyo said. "Regardless of what events we're doing, folks are happy to see others who look like them. It brings a sense of psychological safety to know that in our spaces race is one thing you won't have to worry about."
The events are usually around $20 to keep things affordable.
"I didn't imagine it being a business that would like to replace my income," Kerr said. "We charge enough to not lose money and pay everybody that's involved. We don't want people to break the bank to come to our events. With that being said, we're always open to partners who can share in this mission and want to help sponsor some of these activities that we can make it more accessible to more people."
In the next 5-10 years, the group hopes to expand and find corporate partners in the city. Kerr plans to partner with organizations with similar missions in Portland and Vancouver to try and connect the Pacific Northwest.
What's it like being Black in the Pacific Northwest?
:
The first story in our Cultivating Culture series is a panel discussion with black transplants and Washingtonians to compare the dynamic of how you see life in the Pacific Northwest, based on where they are from.
Derrick and Tanise Love moved to the Pacific Northwest in 2020 from Charlotte, NC. Dazjon Johnson is from Tacoma. Sydney Swonigan is from Seattle.
Derrick and Tanise created Sync Seattle, a monthly mixer to provide opportunities for networking amongst Black Seattle.
Johnson owns the clothing store eTc Tacoma and curates events for the community revolving around food, art, or entertainment.
What were your initial thoughts when you arrived here in Seattle?
Derrick Love: "Arriving here, you know, you see, the area is beautiful. But then you don't see a lot of us, you know, so it was something that was very glaringly obvious to us that, you know, there wasn't as many of us as we're used to seeing around. We actually went back to the east coast a couple of months after moving here to visit some of my family in Baltimore. We were saying, Wow, there's so many black people here. We had gotten used to not seeing people that look like us around."
Tanise Love: "I think it took a while to get used to it," So again, moving from the South, and like, seeing us all day, every day, having to kind of shift our expectations and just shift our norm."
Derrick Love: "You start missing some of the smaller cultural elements. So for example, one of the last places we ate before leaving Charlotte was a soul food barbecue place. Coming here, I was like, Where can I get some good ribs? Who has the best fried chicken? I'm a food guy. So that's what I was looking for. It kind of became apparent that I would have to adjust to what the norms are here. I started liking some of the things that are prevalent around. I think I spent the first couple of months eating a whole bunch of teriyaki every time I got a chance for lunch, and loved it started loving it."
Swonigan: "I always feel for transplants or coming to Seattle looking for certain experiences when it comes to black culture. I always feel bad and like, oh, what can we do to make you stay, don't leave, we need the numbers. It's unique for me when I've been to Baltimore, places like that, and gone through the grocery stores and I only see black people for aisles and aisles. I didn't realize how surprised I would be. I didn't realize how white the space is here in Seattle. But there's so much beauty here in other ways and the community that is here is strong. We're small, but mighty."
Johnson: "I had the privilege of living in Alabama and going to HBCU and my family originates from the Carolinas. So I do miss a lot of good food spots out there that we don't have out here, but I think the diversity that we have here gives us the opportunity to be able to move in a lot of different rooms that a lot of people can't move in being black because of seeing things differently. I think when you see the same thing all the time, you get used to that, you're not able to adjust as much when you do get outside of your norm. I think growing up here was a good way to be thrown into the melting pot of races and different ethnicities. Then we do go to a more predominantly black area, you stand out a certain way and represent your culture still at a high level because of the experience that you have. But being able to go to the HBCU I totally understand and feel their energy. I think for us, it's about bringing the experience back to the Pacific Northwest. That has been my biggest purpose since coming back home after leaving my HBCU. I could have stayed in the South and enjoyed what we have out there."